Florida Basketball: Why Erik Murphy's Slump May Actually Help the Gators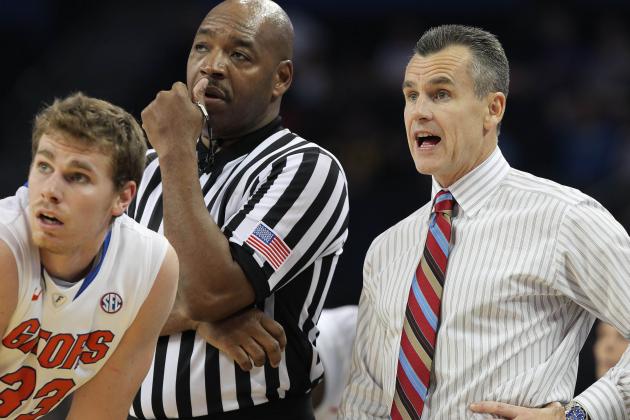 Kim Klement-US PRESSWIRE

Erik Murphy started off the 2012-13 college basketball season on fire for the Florida Gators. But ever since the matchup with the Wisconsin Badgers, Murphy has slowed down tremendously. However, his slump may actually help the Gators.
Murphy put up two very impressive games to start the season, with 15 points in the first game and 24 points in the second game. He has not had more than 10 points since Nov. 14. Although Florida should not panic since it has been blowing competition out of the water, Murphy has definitely cooled off.
Read on to see why this slump can help out Florida.
Begin Slideshow

»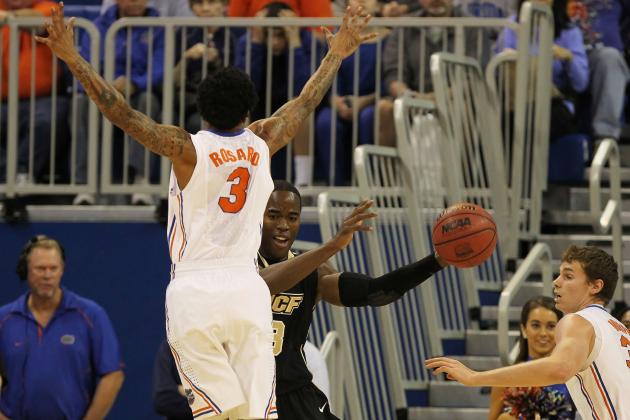 Kim Klement-US PRESSWIRE

With Erik Murphy slumping, which he definitely is, shooting 37.5 percent from the field in the last three games, Florida's guards have had a chance to shine.
Scottie Wilbekin had a breakout game against Central Florida, scoring 17 points in the contest. He also had five rebounds and eight assists.
Kenny Boynton had 24 points and eight rebounds in that same game. Murphy only had nine, which isn't too bad, but he shot 4-10 from the field.
Mike Rosario, Boynton and Wilbekin have been great this season. This team has way too many weapons to all slump at the same time, so while Murphy goes cold, Florida's guards will be doing the work. However, Boynton is always a beast, leading the team with 16.2 points per game on the year.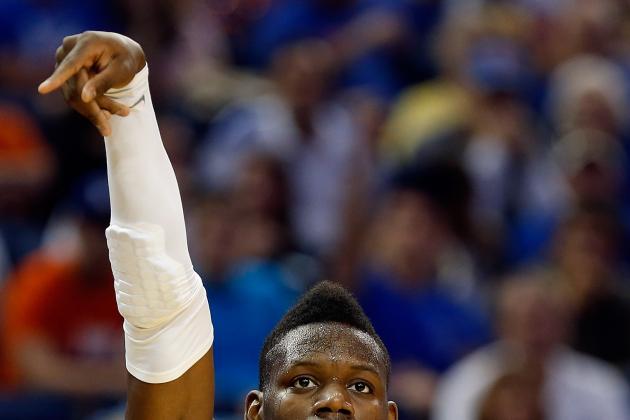 J. Meric/Getty Images

We all know that Patric Young is one of the best players on the Gators, but aside from him and Murphy, who else is there at the forward position? Well, Will Yeguete and Casey Prather are really starting to emerge.
When Murphy is struggling, Florida will go with a more defensive-minded lineup. Murphy is a pretty good defender, but Yeguete and Prather are two of the best defenders on this team.
Prather just played in his first game of the season, so it may not be fair to say that he has emerged while Murphy has been slumping. However, if Murphy continues this trend, Prather and Yeguete will get more playing time.
In Prather's first game of the season, he played just 13 minutes but managed to score eight points, shooting 100 percent from the field. He also had one block and four rebounds. Now that Prather is healthy, he will become a force on the defensive side of the ball for the Gators.
Yeguete has been getting quite a bit of playing time this year, with 28.2 minutes per game, and he will continue to get this amount of playing time, or more, when Young is in foul trouble or when Murphy is not knocking down his shots.
Yeguete is leading the team in rebounds, with 7.8 rebounds per game. He is a great asset to the team and can really guard any position on the court.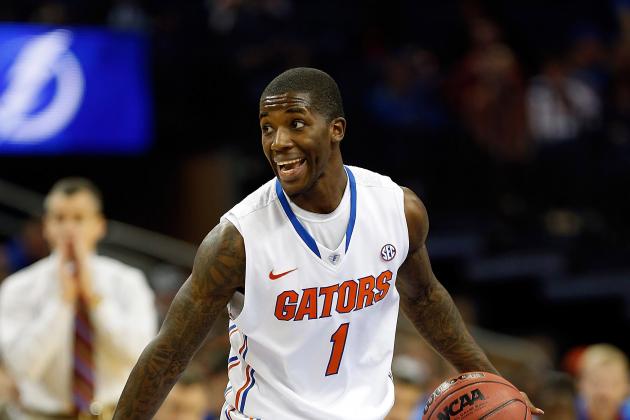 J. Meric/Getty Images

This may be a little repetitious of the other slides, but while Erik Murphy is slumping on offense, the rest of the team will have to pick up his slack.
This means Kenny Boynton will have to have more big games, like he did against Central Florida with 24 points. It means Patric Young, who is only averaging 10.4 points per game on the season, will have to be more productive on offense. It also mean that the rest of the role players on Florida will have to knock down shots when they are open and play good defense.
However, Murphy has only had three relatively bad games compared to his performances in the first two games of the season. During this time, Florida's closest game was against Central Florida, but the Gators still won by a score of 79-66.
Florida's next three games, against Marquette, Florida State and Arizona, will be very tough. This is where the Gators will find out what they are made of and whether Murphy is slumping or not.
If you're a tweeter, feel free to follow me @TheTrevorLowry.