10 Non-UFC Fights to Watch for the Month of December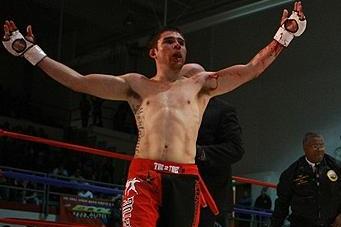 prommanow.com
The UFC has plenty of events in the month of December. They will present UFC on Fox 5, UFC on FX 6, TUF 16 Finale and UFC 155.
If you are like me, you like to watch MMA every weekend, Friday and Saturday. December may be the most jam-packed month full of MMA this year.
Here are 10 non-UFC fights that you need to check out in December.
Begin Slideshow

»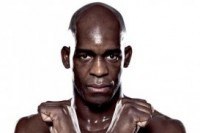 sherdog.com
Event: BAMMA 11
Date: Dec. 1
Where to Watch: AXS TV
Jack Marshman (11-1) of the UK meets UFC veteran and France's own Xavier Foupa-Pokam (22-18) in the main event of BAMMA 11.
Marshman is a powerful knockout artist with tons of big-show potential. He has only gone to win decision in his career, proving that he has exciting fights with finishes.
Foupa-Pokam is a guy who throws caution into the wind and attempts to put on the best fights possible. Though he has hit hard times lately, dropping six of his last seven, "Professor X" is also a finisher wherever the fight goes.
Don't expect the judges to earn their paycheck on this one.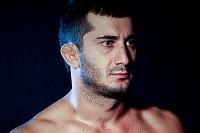 sherdog.com
Event: KSW XXI
Date: Dec. 1
Where to Watch: Online
A man who MMA fans all over the world are waiting for to move to the big show is Mamed Khalidov. In the meantime, the Polish powerhouse is set to fight UFC veteran Kendall Grove in the main event of KSW XXI.
Khalidov is a finisher, putting away 24 of his 25 foes. He has made a name of beating UFC veterans as of late, defeating the likes of Rodney Wallace, Jesse Taylor, Matt Lindland, James Irvin and Jorge Santiago.
Since his release from the UFC, Grove has gone 5-1 with his only loss coming to UFC veteran Jay Silva. He has defeated the likes of UFC vet Joe Riggs, Japanese legend Ikuhisa Minowa and Strikeforce prospect Derek Brunson.
This is an exotic challenge for Khalidov, who must find a way to get around the 6'6" frame of "Da Spyda".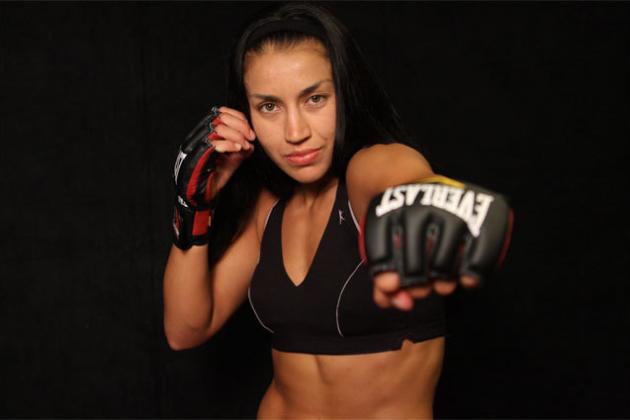 cagepotato.com
Event: Bellator 83
Date: Dec. 7
Where to Watch: MTV 2, bellator.com or spike.com
Zoila Gurgel is fresh off her first fight since a horrific knee injury, but wants another fight as a quick turnaround to prove she is over the ailment.
Gurgel has a big challenge in front of her in the form of Jessica Eye. Eye is on a five-fight win streak and has looked great doing it.
"Evil" has beat the likes of Casey Noland (who is Gurgel's last opponent) and Angela Magana.
Gurgel is the women's champion of Bellator, but knows she has a huge challenge here. This should definitely be an interesting one.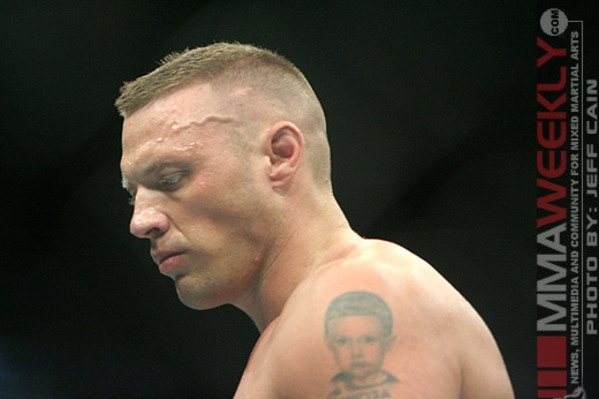 MMAweekly
Event: Australian Fighting Championship 4
Date: Dec. 7
Where to Watch: Facebook
Two big heavyweights are set to meet in Australia, as UFC vets Sean McCorkle and Soa Palelei are going to meet in the cage.
McCorkle has gone 6-1 since being cut by the UFC, submitting all of his opponents on the way. He is a good ground fighter, but meets another big, strong ground fighter in Palelei.
Palelei is a beast when he gets on top, using brutal ground-and-pound to humiliate opponents. Palelei has never gone to a decision in his career, which makes this fight far more interesting.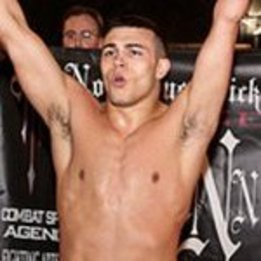 tapology.com
Event: XFC 21
Date: Dec. 7
Where to Watch: AXS TV
The XFC Lightweight Championship is up for grabs, and one-armed phenom Nick Newell meets Eric Reynolds in this high-stakes affair.
Newell may only have one arm, but he has zero losses in his career. Even more impressive is that Newell has finished all but one fight in his career.
Reynolds is no pushover though. The Bellator veteran has beaten notable Jonatas Novaes, a feat in itself.
This should be an interesting fight to say the least.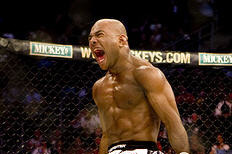 bloodyelbow.com
Event: Cage Warriors Fighting Championship 50
Date: Dec. 8
Where to Watch: mmajunkie.com
One of Europe's best lighter weight fighters, Owen Roddy, takes on a big challenge in December when he meets WEC and Bellator veteran Wilson Reis.
Roddy is on a seven-fight win streak and has only gone to decision once in his career. The Irishman defeated UFC veteran Shannon Gugerty in his last fight, showing he can step up in competition.
Reis is a very underrated fighter. Since his release from Bellator, he has won three straight on the regional circuit.
Reis will have the ground advantage, while Roddy will likely want to keep the fight standing. It will be a fun chess match.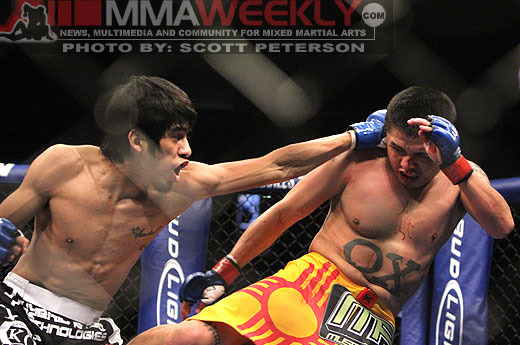 MMAweekly
Event: Legacy Fighting Championship 16
Date: Dec. 14
Where to Watch: AXS TV
The Legacy Fighting Championship Flyweight Championship is on the line in December, as UFC and WEC veteran Will Campuzano meets up-and-comer Jimmy Flick.
Campuzano fought in the UFC and WEC as a bantamweight, but has since found a home at 125. Since leaving the UFC, he has won both of his fights, including a clean KO of top flyweight Josh Sampo.
Flick is currently undefeated at 5-0. Three of those five wins have come by arm-triangle choke, while the other two have come by decision.
This will be a test to Campuzano, who has two losses via submission.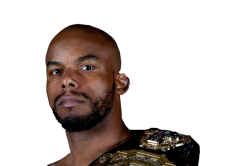 bellator.com
Event: Bellator 84
Date: Dec. 14
Where to Watch: MTV 2, bellator.com or spike.com
The light heavyweight championship is on the line at the final Bellator event of season seven, when king of the division Christian M'Pumbu meets top contender Attila Vegh.
M'Pumbu may be the champion, but he lost a non-title bout to Travis Wiuff in his latest outing. M'Pumbu earned the title by winning the light heavyweight tournament he was in, putting away the likes of Chris Davis, Tim Carpenter and Rich Hale all by knockout.
Vegh won the summer series tournament to get his shot at M'Pumbu. His path of destruction in that tournament included a rear-naked choke of Zelg GaleŠić, a decision over Emanuel Newton and a clean knockout of Wiuff, the man M'Pumbu lost to.
This will be the last ever event on MTV 2 for Bellator, so expect fireworks.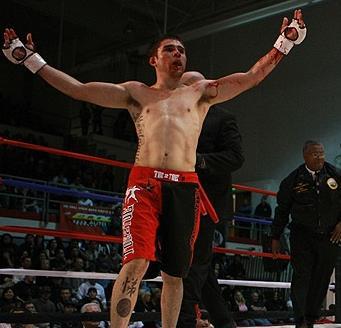 Event: Vale Tudo Japan 2012
Date: Dec. 24
Where to Watch: Online
In one of the most intriguing flyweight bouts being promoted outside the UFC, Darrell Montague and Mamoru Yamaguchi are set to meet in Japan with UFC contract implications likely on the line.
Montague is one of the top flyweights in the world and currently holds an 11-2 record. "The Mongoose" is well-rounded, earning five wins by knockout and four by submission.
Yamaguchi is a superstar in Japan and another guy who is UFC-ready in the 125-lb. division. A professional since 1999, Yamaguchi has shown his great knockout power and striking skills against notables such as Kevin Dunsmoor, Yuki Shojo and Yasuhiro Urushitani.
If you want to see a high-quality flyweight fight, keep your eye on this bout on Christmas Eve.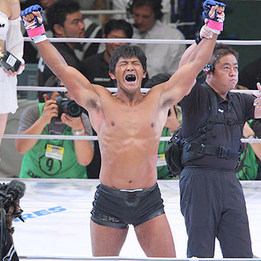 tapology.com
Event: Rings—Volk Han Retirement Match
Date: Dec. 16
Where to Watch: Online
Two of the old guards of MMA are set to meet in Japan, as Masakatsu Funaki meets Magomedkhan Gamzatkhamov in the Russian's retirement fight.
Funaki is 43 years old, and has been a professional since 1993. He is the founder of Pancrase and has defeated the likes of Bas Rutten, Ken Shamrock and Frank Shamrock in his day.
Gamzatkhamov is 51 years old and has been pro since 1995. "Volk Han" hasn't fought an MMA bout since 2001, but this will be his last ever.
The Russian is a submission specialist, which will play well into Funaki's arsenal as well. This will be a fun legends' fight for all to watch.