Chelsea FC: 6 Things Blues Fans Should Keep Their Heads Up About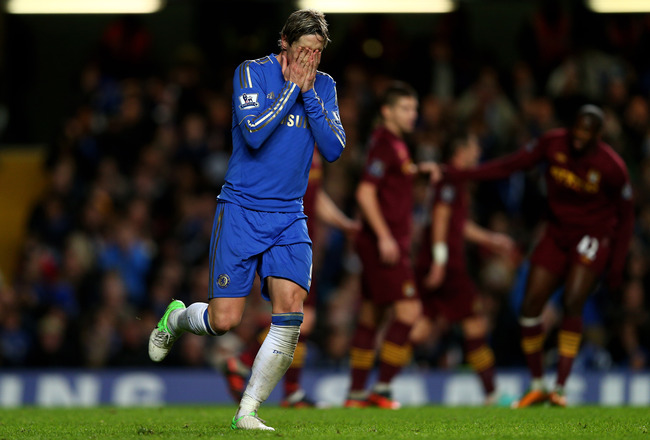 Clive Rose/Getty Images
It has been extremely rough sledding lately for Chelsea.

The West London English Premier football club has gone through a manager, seen one of its key veteran players suffer an injury and has fallen from the top of the league standings as well as its once prime spot in Group E in the UEFA Champions League all in less than a month.

After Sunday's 0-0 draw against defending EPL champions Manchester City at Stamford Bridge in new manager Rafa Benítez's debut, the team has now earned just three points out of a possible 15 in its last five top-flight matches.

And after all the recent tumult, Blues' fans are understandably torn between what the club should do to fix things.

But with so much change in the last year and probably the toughest patch of schedule in years, it's important to try to put it all into perspective and look at the bright side of the story.

Here are six positive things Chelsea and its fans should be looking forward to in the not-too-distant future.
Chelsea Can Only Get Healthier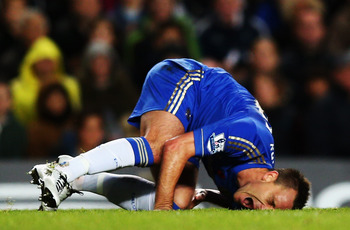 Clive Rose/Getty Images
The Blues have been hurt by the fact that key players like captain John Terry, vice captain Frank Lampard and Daniel Sturridge have all been hampered recently by injuries.

The good news for Chelsea is that Terry wasn't hurt as badly as originally thought and should be back in a matter of weeks and not months, while midfielder Lampard and striker Sturridge are near returning.

And who knows if new attacking midfielder Marko Marin is not 100 percent or just being saved to be used in the right spot? Either way, having the adept German as an option will help the depth chart.

For Benítez, having Terry, Lampard, Sturridge and Marin all back and healthy and at his disposal will really help the team in the long run.
Chelsea Can Still Qualify for UEFA CL Knockout Stage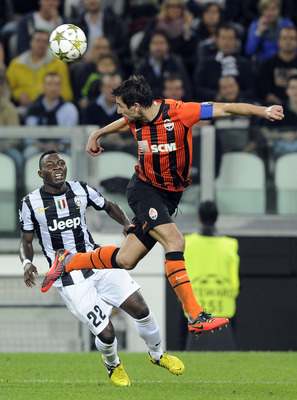 Claudio Villa/Getty Images
Although last Tuesday's 3-0 loss to Juventus at Turin really put Chelsea behind the eight ball in terms of UEFA Champions League knockout stage qualification in their group, there's still a possibility the Blues can get through.

What defending European champions Chelsea (7 points) needs is to beat FC Nordsjælland (1 point) at Stamford Bridge on December 5, and then have group leader Shakhtar Donetsk (10 points) beat Juventus (9 points) in Ukraine that same day.

The good news for Blues fans is that FCN is winless in the group, and Shakhtar has been incredibly hard to beat at Donbass Stadium of late.

If this scenario doesn't play out in a little more than over one week, the Blues will become the first defending champion in the tournament's history not to make it back to the knockout stage the following year and will have to settle for a new challenge on Thursdays in the Europa League.
The Winter Transfer Window Is Coming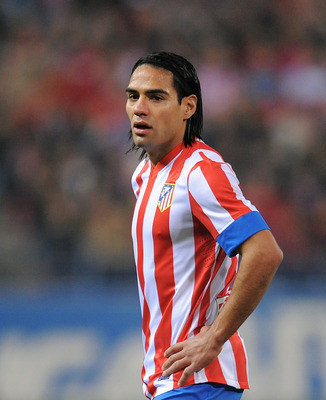 Denis Doyle/Getty Images
Much has been made of Chelsea's lack of depth at the striker spot and the problems of Fernando Torres, and the chance to do something about that as well as any other perceived weaknesses will come in about a month when the winter transfer window opens.

The player most talked about for the last couple of months to join the club to try to help it return to its lofty expectations has been Atlético Madrid's Radamel Falcao.

Although landing the 26-year-old Colombian striker would certainly not solve all that is currently wrong in West London, adding him and a couple of other surprises—like maybe exercising the out clause in West Bromwich Albion loanee Romelu Lukaku's contract—would go a long way to making this more of a complete team.
The New Players Will Eventually Jell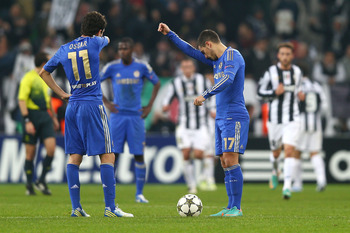 Clive Rose/Getty Images
To expect so many new parts to immediately click on any team in sports is unrealistic.

Adding Eden Hazard, Marin, Oscar, César Azpilicueta and Victor Moses over the summer transfer window looked tremendous on paper but in reality, expecting them to quickly assimilate into a changing team with high expectations just doesn't work in the real world.

Now with three months of time practicing and playing together, the new kids on the block should slowly start to jell, especially after enduring this bad spell over the last month as well as seeing their beloved manager Roberto Di Matteo be shown the door.

Every match and month they continue to play together will only help the team's chemistry in the long run.
The Blues Are Still FA Cup and European Champions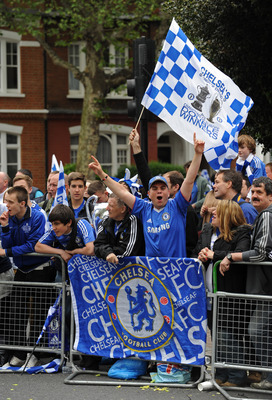 Steve Bardens/Getty Images
This one is very simple but also very powerful: Chelsea are still European and FA Cup champs and will be for at least another six months.

So enjoy that reality and the wonderful history made six months ago to create it.

The Blues are also still in qualifying position for the tournament-of-all-tournaments again next season, still sitting in fourth place in EPL and are still playing for five different pieces of silverware.

That's some rare air few other clubs can say that they are breathing.
A Very Soft Spot on the Schedule Is on the Horizon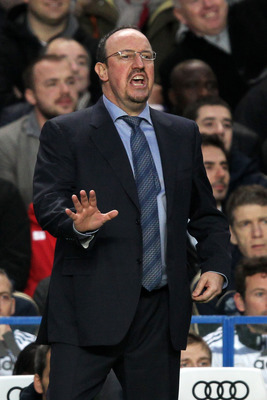 Clive Rose/Getty Images
Probably the best news of all for Chelsea and its fans is that this incredibly rough stretch of their schedule will soon be coming to an end.

After a December 1 date with vastly improved neighbor West Ham United at Boleyn Ground, the Blues' (7-4-2, 24 points) road gets a lot less rocky the next six weeks.

This 13-match soft spot starts with the aforementioned December 5 meeting with FCN at The Bridge, then follows with winnable games at Sunderland (December 8), vs. Southampton (December 15), at Leeds United in the Capital One Cup (December 19), vs. Aston Villa (December 23), at Newcastle United (December 26) and against Everton (December 30) next month.

It continues in the beginning of the new year with a home game against league bottom-dweller Queens Park Rangers (January 2), at Stoke City (January 12), vs. Arsenal (January 20)—in what may be the toughest contest—at Reading (January 29) and Newcastle United (February 2) and against Wigan Athletic (February 9).

The next toughest match on paper when the current challenge ends should be all the way on February 23 at the Etihad Stadium against City, which means Chelsea can make up a lot of ground and do wonders for its confidence in the months of December and January.
Conclusion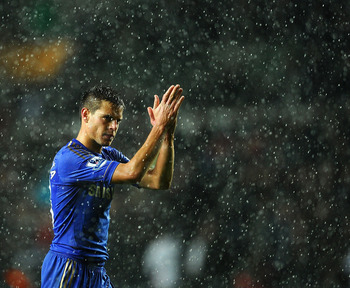 Laurence Griffiths/Getty Images
All teams in all sports go through rough spots every season, and it's important to try to stay positive at this point in time.

One only needs to remember back to last year at this time when the same thing started to happen and how the Blues dug down to overcome their similar number of problems on and off the pitch.

Once Benítez gets used to his players and vice versa, once they get used to each other and all get healthy, and once they can string a bunch of "W"'s together and regain some confidence, teams will again have to start worrying about the Blues.

And should Torres somehow find his form and management bring in Falcao and some other surprises, Chelsea fans may again soon be happy with their club's future prospects and could someday look back at this blue mood as just another distant memory.


Follow me on Twitter: @KevinStott11
Keep Reading

Chelsea: Like this team?