Chelsea Draw with Manchester City: Grading Rafa Benitez's Chelsea Debut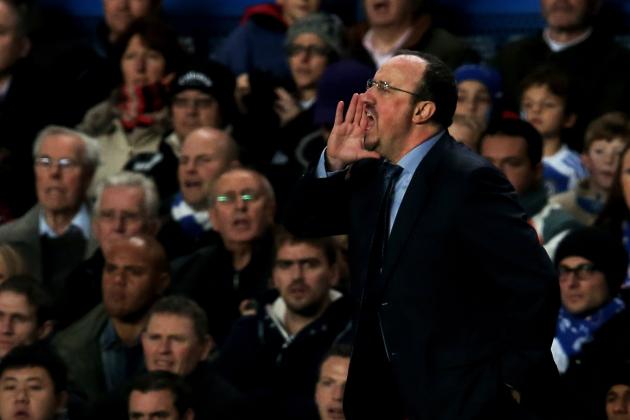 Julian Finney/Getty Images

A scoreless draw at home to Manchester City might not have been the start that new Chelsea manager Rafa Benitez had envisaged, but the result will certainly do for the Blues' new boss.
Having taking over the post with the firing of Roberto Di Matteo during the week, the 52-year-old Benitez had his first game in charge of the West London club this weekend in the English Premier League, and keeping Roberto Mancini's men scoreless is certainly no small achievement.
Whether or not Benitez has won over the Chelsea public yet still remains to be seen, but certainly, from his opening match, the Blues look in good hands for the year to come.
Let's take a look at how the Spaniard's opening day in charge of the reigning European champions went in the Premier League this weekend.
Begin Slideshow

»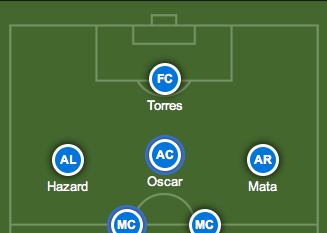 Chelsea's starting lineup vs. Manchester City
With Roberto Di Matteo's downfall at Stamford Bridge believed to be inextricably linked with his failure to get Fernando Torres going (per Sky Sports), it seemed that great attention would be placed onto the starting lineup that Rafa Benitez would use this weekend.
And in terms of strength, you cannot fault the Spaniard for any player in his squad here.
Coming up against the then-league leaders and reigning champions, the West London club had to field their strongest possible starting side and they did—no exceptions or inclusions that would have made this team any better than they were on the night.
Grade: A+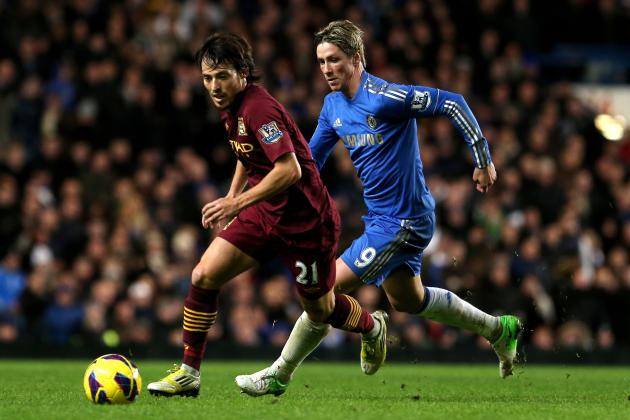 Julian Finney/Getty Images

With the rain and subsequent pitch conditions having an impact on the ball movement of both teams, it's hard to effectively see how the Blues' tactics operated under Benitez.
They were strong in defense across the back four and were able to gain some good traction down both wings—in particular through Ashley Cole and Juan Mata.
Chelsea's holding midfielders were good and technically sound, and whilst the likes of Eden Hazard, Oscar and Fernando Torres were unable to inject their goal-scoring ability into the match, they did manage some good attacking chances.
Benitez would have been pleased with what he saw in defense, no doubt, and should be encouraged by what the Blues highlighted they can do in attack—which we know can be particularly devastating at times.
Overall, I don't think we gained a whole lot of insight into the tactics that Benitez will bring to the club just yet—perhaps given the weather—but what we did see, it's hard to fault the Spaniard international for solidifying their defense and building the attack well.
Grade: B+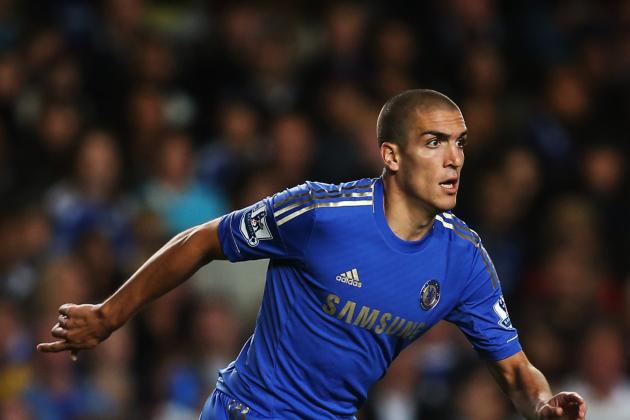 Julian Finney/Getty Images

Again, hard to fault or criticize Rafa Benitez on his substitution changes, although neither were bold or inspirational moves by the Spaniard manager.
Victor Moses came on for Eden Hazard with 20 minutes to go after the Belgian international hadn't really set the world on fire out on the left flank; Oriol Romeu replaced Mikel in the final minutes to give the club some defensive solidity.
Neither substitution was the wrong move—Moses was Benitez trying to push for the game-winning goal; Romeu was Benitez making sure that the game-winning goal didn't go to City.
Hard to fault the manager on either substitution, but hard to praise him for them either.
Grade: B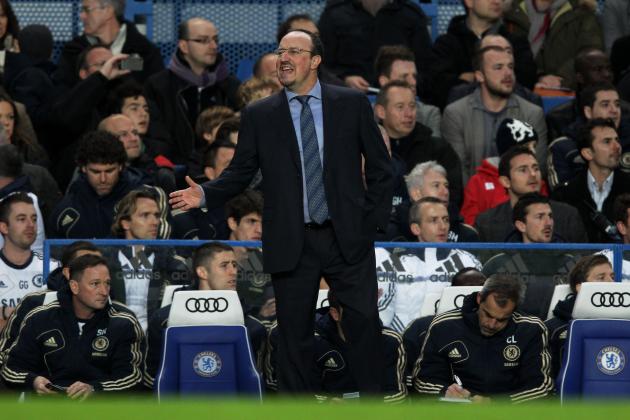 Clive Rose/Getty Images

At the end of the day, it is results that managers are measured by and compared and it is results that their careers will live or die by. If you don't believe that, then look at Roberto Di Matteo—he'll tell you otherwise.
You'd have to say that the Blues will be frustrated not to have picked up the three points but, at the same time, will take great heart in the fact they kept the second-best attacking team in the league scoreless throughout 90 minutes of play.
The draw does see Chelsea slip behind West Bromwich Albion into fourth position, but the Blues are just five points off the league leaders Manchester Untied—a gap that is more than surmountable with the vast majority of the season still to come.
One point continues their run of Premier League matches without a win, but it does also prove that the Blues are not done and dusted this year.
It reinforced that they can compete with the top sides in the world this year—regardless of who their manager might be—and that they aren't to be counted out of any discussion about title favorites and contenders.
Which, at the end of the day, is all you can truly grade Benitez on.
Two points lost or one point gained? Either way, it wasn't the worst start ever for the new Chelsea boss and gives him a platform to now work on this year.
Grade: B-
What did you make of Rafa Benitez's Chelsea debut?
Comment below or hit me up on Twitter: Follow @dantalintyre