3 Dominoes That Will Fall If the Boston Red Sox Sign Josh Hamilton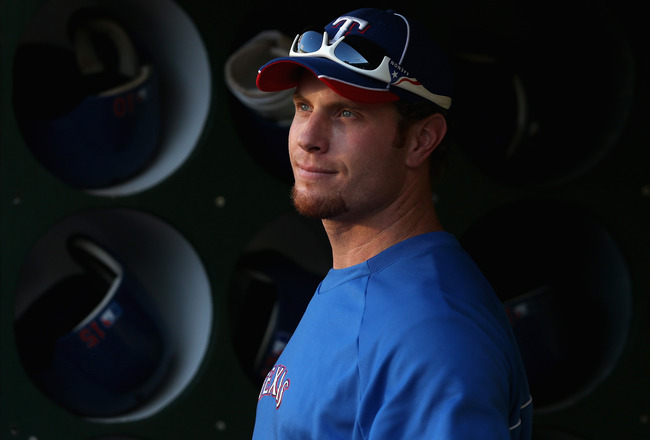 Ezra Shaw/Getty Images
The Boston Red Sox need to start making moves to fill voids in the outfield and at first base. What better way to do that than to sign Josh Hamilton to a four-year deal before the Winter Meetings in early December?
If the Sox can make a deal happen, it could help with the signings of other outfielders on the market or even just help the Sox sign some more key free agents.
Mike Napoli Will Sign for 3 Years in Boston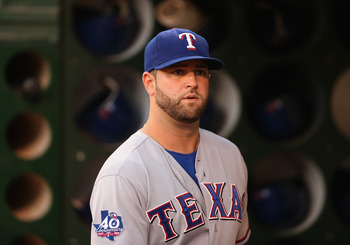 Ezra Shaw/Getty Images
Sure, Mike Napoli has only been teammates with Josh Hamilton for a couple of seasons, but the signing of Hamilton for the Red Sox would push Napoli to want to reunite with the outfielder.
According to the Boston Herald, Napoli met with members of the Red Sox front office on Saturday, but will that be enough to sway him to come join the Red Sox for several seasons?
It doesn't hurt that the catcher/first baseman has hit well at Fenway Park. He has hit over .300 with nine home runs in 75 at-bats.
Cody Ross Will Sign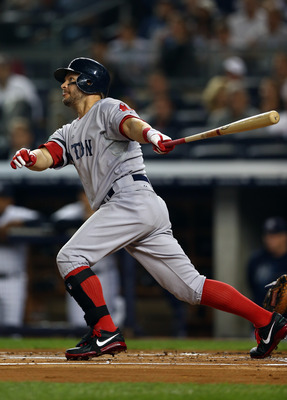 Elsa/Getty Images
Whether it is with the Boston Red Sox or another team, Cody Ross will sign once Hamilton is off the market.
Ross is a valuable clubhouse commodity and can really play well in a big or small market, which he has shown with the Red Sox and even with the Florida Marlins.
Ross is not a big star, but he plays his heart out in every game and will be a great presence on any team that wants to sign him, especially the Red Sox.
Nick Swisher Finds a New Home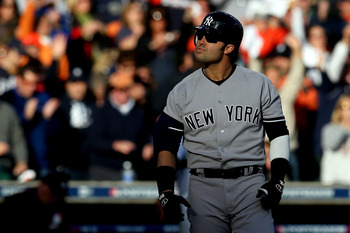 Jonathan Daniel/Getty Images
Nick Swisher will also find a new place to play once Hamilton is off the market.
Swisher might be one of the best free agents on the market in the outfield and will be looking to rake in the money once he sees what Hamilton makes as a free agent.
While he may cost too much for the Red Sox if they sign both Hamilton and Napoli, Swisher will likely look for a team that can use his offensive abilities.
For instance, I could see him going to the Texas Rangers based on the sole fact that they will have money to spend if Hamilton and Napoli both sign outside the organization.
Keep Reading

Boston Red Sox: Like this team?