Ranking the 10 Men's Golfers You Need to Follow on Twitter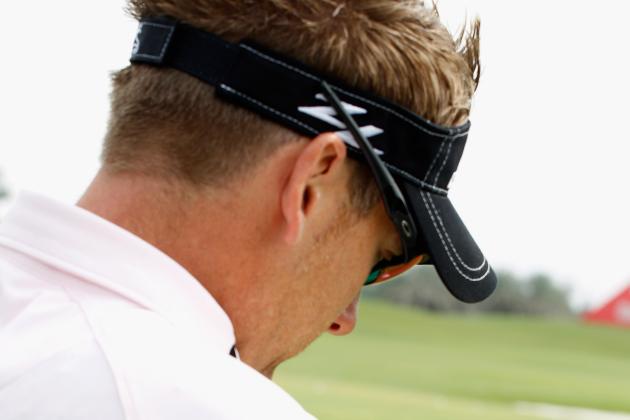 Scott Halleran/Getty Images
Ian Poulter Tweeting On-Course
You might think that the PGA Tour is old-school with stodgy personalities and a general lack of comfort in social media skills, but you would be wrong.
Yeah, Tiger Woods is very vanilla on Twitter and Phil Mickelson does not even have a Twitter account, but Gary Player and Sir Nick Faldo do.
As with Justin Beiber, Twitter can make a star out of someone from out of nowhere.
While the LPGA not only embraces Twitter with all of its big stars very active on the micro-blogging program, there is not much of an effort for the PGA Tour stars to make the push on the fan-friendly site.
There are some, however, who love the medium.
A good golfer on Twitter needs to do more than self-promote. These people are human after a, and the best ones show more than their on-course persona online.
If you are looking to follow the best golf accounts on Twitter, here are the 10 must-read guys to follow from men's golf.
As a spoiler, this is one list that does not feature Tiger Woods.
Begin Slideshow

»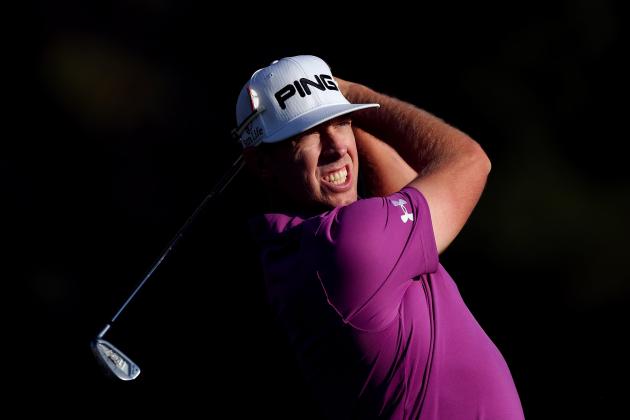 Warren Little/Getty Images

Twitter: @HunterMahan
From how long he waits at airports to the occasional self-critique of his game, Mahan comes across as an average person.
He does not promote himself and—if you really did not know he is an above-average golfer—could be your neighbor or long-forgotten classmate you would see on Facebook.
Not flashy or political, he comes across on Twitter like he does on the course, a smart guy that seems a touch uncomfortable with who he is.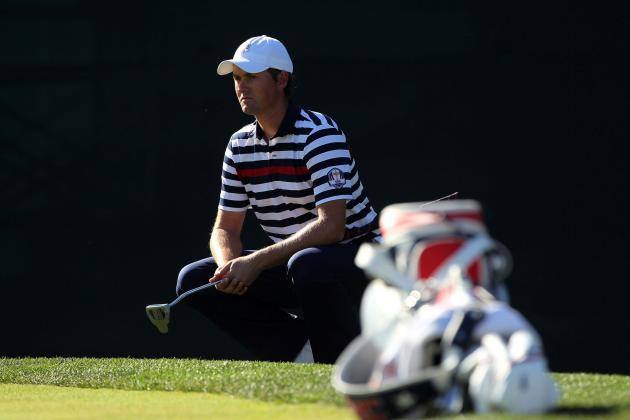 Brian Spurlock-US PRESSWIRE

Twitter: @webbsimpson1
A deeply spiritual and shy man, Simpson comes across that way on Twitter himself.
Not a prolific Tweeter, Simpson just is personal enough with his followers to show that he is a genuine and well-centered person and not just a pro golfer.
He is not into self-promotion and not really into joking around, but comes across as honest and self-spoken.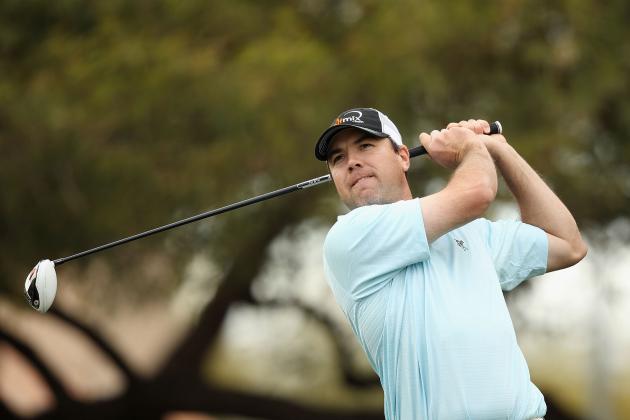 Christian Petersen/Getty Images

Twitter: @ArronOberholser
Arron is not shy about any topic on Twitter.
Football, basketball, politics, his golf game and whatever else is on his mind is all fair game for Oberholser.
He is very candid and is very passionate in defending his point of view.
Sometimes, he actually talks about golf as well.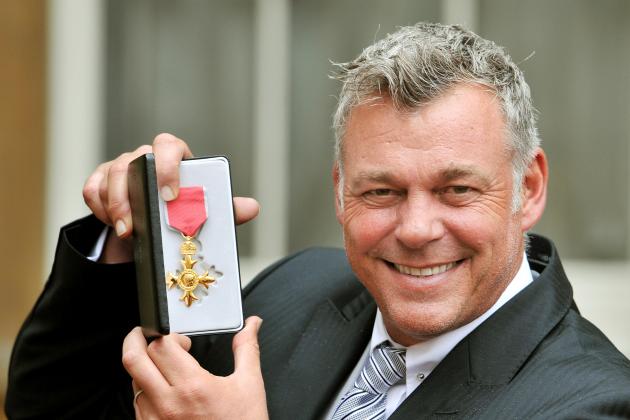 WPA Pool/Getty Images

Twitter: @DarrenClarke60
One of the great characters in golf history, Clarke's approach can go from very playful to downright humble.
As someone who has always worn his heart on his sleeve, his Twitter persona reflects that.
His emotions came through the screen when he won his Open Championship, and he will give other golfers an earful when he feels it's appropriate.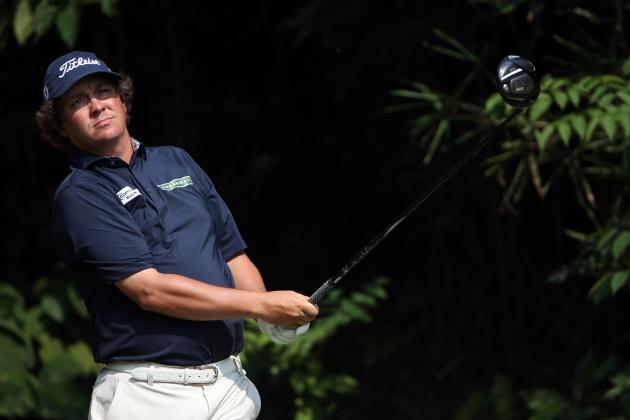 Ross Kinnaird/Getty Images

Twitter: @JasonDufner
As quiet as he is on the course, you would be surprised at how engaging Dufner is off it.
He tweets about traveling and football and comes across as a guy you would enjoy having a beer with.
He is not controversial, but what he says in just 140 characters makes sense and gives us a glimpse inside Dufner that we do not see inside the ropes.
Scott Halleran/Getty Images

Twitter: @bubbawatson
If you are familiar with Bubba Watson at all, you know from the start that he wears it all on his sleeve for all of us to see.
He probably is the most playful golfer on Twitter. He loves needling others and mixes his spirituality with his impressive golf game.
Not as personal as some others on this list; what you see with him is what you get.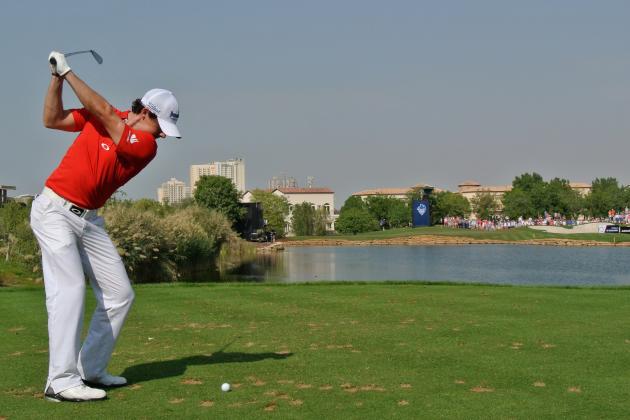 Andrew Redington/Getty Images

Twitter: @McIlroyRory
Rory comes across as goofy, humbled, playful and as Caroline Wozniacki's boyfriend.
While Rory has always been comfortable with his immense golf talent, he also comes across as very human as well.
Not many of us felt comfortable with our place and comfort in this world at 23, and neither does McIlroy.
The big difference is that almost all of us are not currently the very best on the planet at what we do.
Thankfully, Rory is not a robot and the playful needling he receives from his friends keeps him grounded.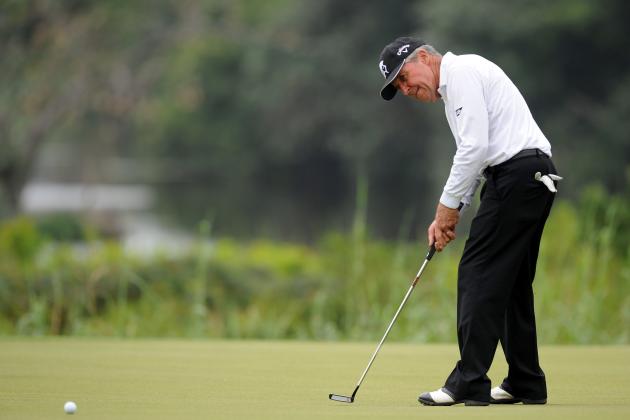 Gallo Images/Getty Images

Twitter: @garyplayer
Player has openly embraced his role as an elder statesman in the game.
Gary is incredibly positive and is like the grandfather or uncle that would call you to tell you how great your report card was or how wonderful you played in the game.
He is a champion of golf at all levels and is a huge sports fan in general.
Reading the thank-you notes sent back by the people complimented tells you just how much Player is revered.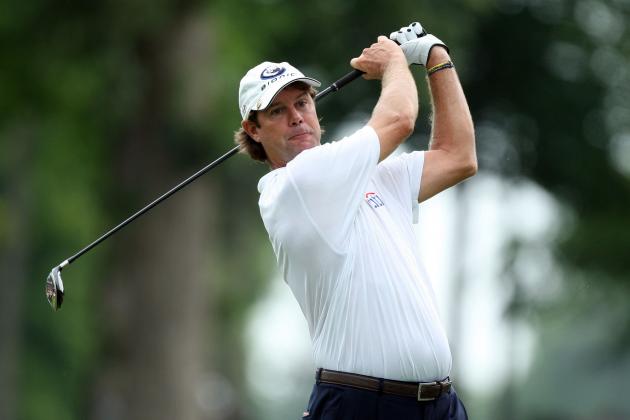 David Cannon/Getty Images

Twitter: @PaulAzinger
He may not be an active PGA Tour player, but Paul Azinger does not mince words on anything.
It really should not come as a surprise to you that the majority of players on the PGA Tour are Republicans. Unlike most who do not mix politics and sport, Azinger jousts and defends himself and his politics better than most.
You may or may not like what you read, but you certainly know after reading him that he absolutely believes what he says and his beliefs are genuine.
Paul also comes across as very caring. Considering that he is a media figure, his candor is refreshing.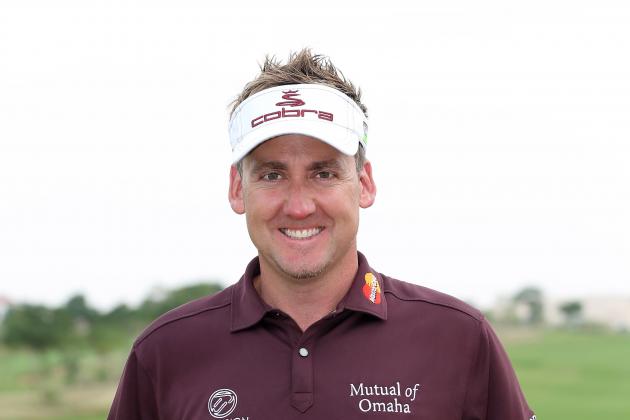 Ross Kinnaird/Getty Images

Twitter: @IanJamesPoulter
If Ian Poulter was not a pro golfer, you would still want to follow him on Twitter.
Whether he is talking about his game or his beloved Arsenal Football Club, Poulter is as shy on Twitter as he is on the course. Not very.
He talks about his kids, his meals, what he loves and what he loathes.
He really is the guy in the neighborhood that you would love to be invited to his place for a drink and a steak.
Like the Dos Equis guy, Poulter just may be the most interesting man in golf.