West Virginia Football: Winners and Losers from Week 13 Win over Iowa State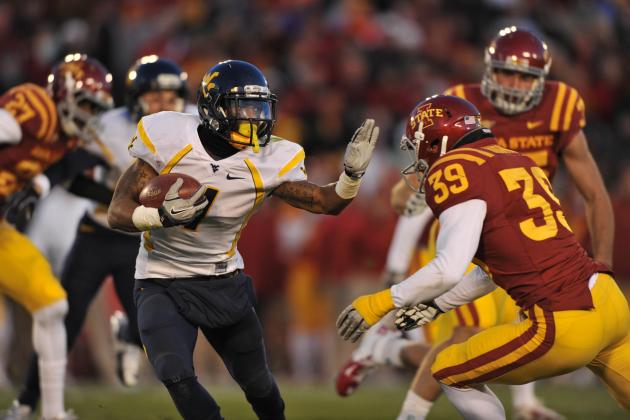 Peter G. Aiken-US PRESSWIRE

Stop me if you've heard this before: Tavon Austin made a huge play for the West Virginia Mountaineers. Only this time, No. 1's explosive 75-yard jet sweep came in a WVU victory, snapping the team's five-game losing streak.
On a cold day slowed even further by a bitter midwestern wind, the Mountaineers went to Ames, Iowa for the first time and picked up a vital victory to achieve bowl eligibility.
It wasn't easy, though, as Iowa State and its stingy defense gave the Big 12 Conference newcomers all they could handle.
Still, thanks to a turnover-free performance, West Virginia held on for its coveted sixth victory.
Here are the winners and losers from WVU's triumph in Ames:
Begin Slideshow

»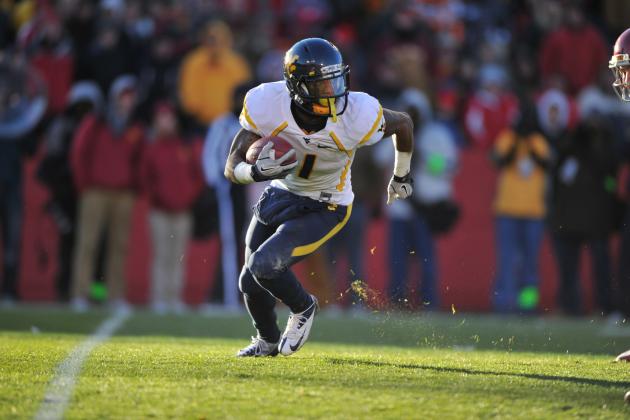 Peter G. Aiken-US PRESSWIRE

Just one week removed from the best game of his career, Tavon Austin did it again.
He traded words and shots with ISU's All-Big 12 linebacker A.J. Klein from start to finish. By the fourth quarter, Klein was shadowing Austin and ripping him to the ground anytime he touched the ball.
The Baltimore native had plenty of touches but, thanks to the Cyclone spies, wasn't able to break a big play until the moment when WVU needed one the most.
Just one play after ISU had taken a 24-23 lead, Austin took a touch pass from Geno Smith and cut around the left side of the defense 75 yards for a touchdown. The next play, he gave the Mountaineers a one-touchdown lead on the two-point conversion.
He finished the game with 99 yards through the air and 74 on the ground, along with 88 return yards.
His six receptions in the game gave him 106 on the season, surpassing the WVU single-season record of 101 set last season by none other than Tavon Austin. Additionally, he became the fourth Mountaineer receiver ever to tally 12 touchdowns in a single season.
Finally, Austin is now just one touchdown reception shy of 30 for his career.
No. 1 is a special player, so if you have a chance, make sure you're in Morgantown next weekend to honor one of the all-time WVU greats in his final game at Milan Puskar Stadium.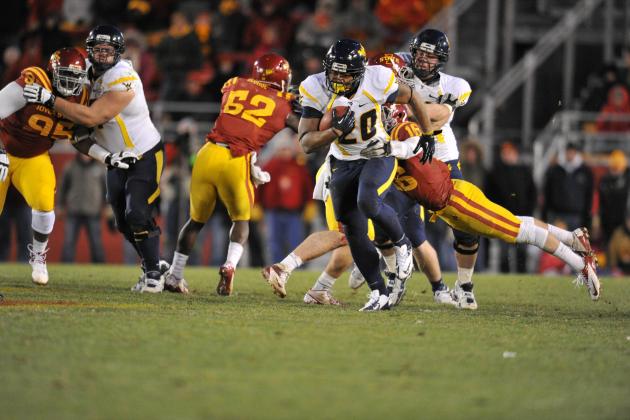 Peter G. Aiken-US PRESSWIRE

Shawne Alston finally made his full return for West Virginia against Iowa State, and his impact was unmistakable.
He was expected to be a major part of the Mountaineer offense this season, but has been held out and slowed by a thigh bruise he sustained Week 3 against James Madison.
The senior came back and ran the ball right down the throats of the Cyclones all game long, making for an unstoppable backfield change of pace alongside Austin and Andrew Buie.
He totaled 130 yards and one touchdown, netting 6.8 yards per carry.
After the game, head coach Dana Holgorsen had no problem telling just how much of an impact he made in the win.
"It makes a big difference having him in there," said Holgorsen (via WVUSports.com). "He's going to grind it out. I'm just glad he's finally healthy."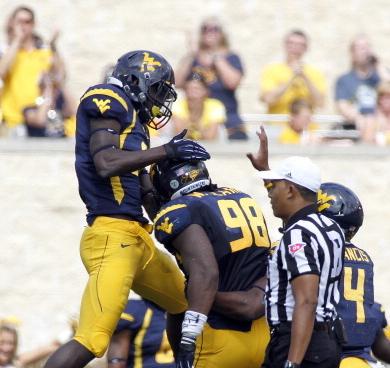 Justin K. Aller/Getty Images

Penalties haven't been an issue for West Virginia this season. However, WVU has seemed to find a different issue to have each and every game.
This week against Iowa State, that problem was penalties.
Right after Austin's electric touchdown dash, ISU was driving with its eyes on the end zone and a tie ball game. Then, West Virginia came up with the defensive stop it needed.
Josh Francis snared Cyclone quarterback Sam Richardson on third down, which would have forced ISU to punt or attempt the fourth-down conversion.
However, while still on the ground, Francis proceeded to grip up and give Richardson's helmet a good tug, drawing a personal foul flag and allowing the drive to continue.
Later on in the drive, WVU came up with another big third-down stop, forcing three straight incompletions, only to have them negated by a personal foul call on Will Clarke.
Luckily for these two, ISU running back Jeff Woody would soon cough up the ball, ending the comeback.
This still doesn't change the fact that their huge mistakes could have cost West Virginia the game.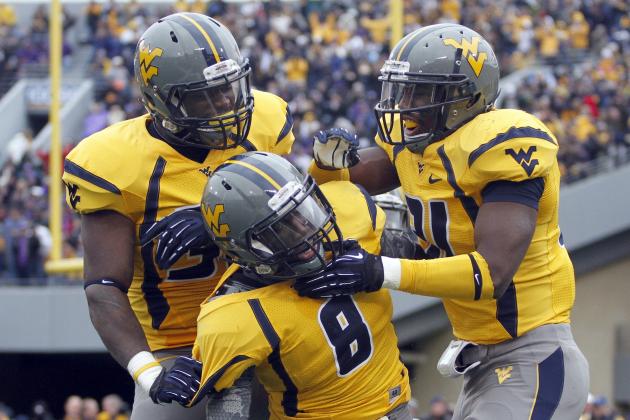 Justin K. Aller/Getty Images

Bailing out the penalties committed by their teammates late in the fourth quarter were two members of the often-abused West Virginia secondary—Darwin Cook and Karl Joseph.
Cook has had an interesting ride this season. After an enormous fumble return in last year's Orange Bowl and an overall strong 2011-12 campaign, the junior was expected to be one of WVU's defensive leaders. However, inconsistent play led to his removal from the starting lineup.
At the end of a long ISU drive, Cook made up for those inconsistencies, stripping the ball from Cyclone running back Jeff Woody at the WVU 5-yard line. Joseph, a freshman safety, pounced on the loose ball just inside the goal line, setting up the Mountaineers to salt the remaining four minutes of the game away.
Joseph, who has arguably been West Virginia's best and most consistent defensive performer, continued that strong play, tallying a team-high 13 tackles on top of that fumble recovery.
Along with his forced fumble, Cook also had nine tackles and two pass breakups.
Francis and Clarke owe a big "thank you" to Joseph and Cook after their late-game heroics.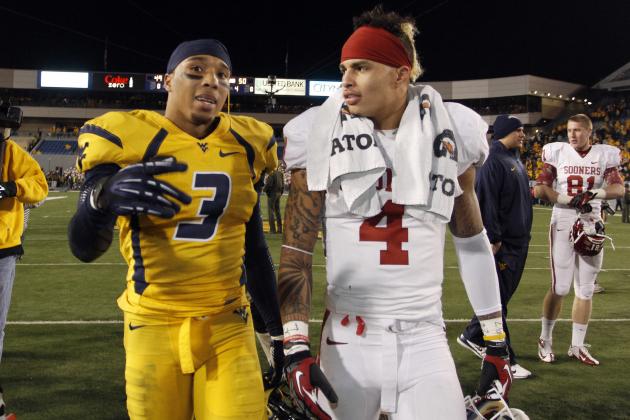 Justin K. Aller/Getty Images

West Virginia's five-game losing streak is now in the past.
It was a rough, gut-wrenching ride for all involved, but the Mountaineers are finally back to winning ways.
WVU will have Kansas next week and then a bowl game with the possibility of salvaging an 8-5 finish. If the Mountaineers have learned anything over that five-game skid, they'll come out ready to go on senior day.
The Jayhawks may be winless in Big 12 play, but they nearly beat Oklahoma State, Texas and Texas Tech and will have just one shot left to salvage something for the season.
The Mountaineers cannot look back to what could have been for the season or look ahead to their bowl game. Otherwise, this five-game losing streak will turn into a string of six losses in seven games.