Grey Cup 2012: Important Players to Watch in Championship Game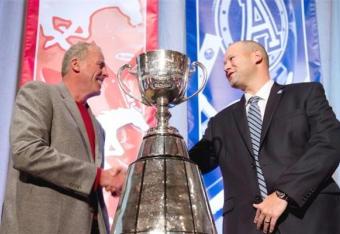 h/t Edmonton Journal (http://www.edmontonjournal.com/sports/football/grey-cup-2012/Grey+parties+time+share+with+many/7592129/story.html)

Canada's version of the Super Bowl takes place in Toronto on Sunday night, as the Calgary Stampeders will take on the Toronto Argonauts at 6 p.m ET.
Though both squads finished second in their respected divisions, their tough play down the stretch was enough to clinch a Grey Cup appearance.
You're more likely to know who Peyton Manning or Tom Brady is, which is why I'm here to provide you with a few players to watch in this game.
Jon Cornish, Calgary, RB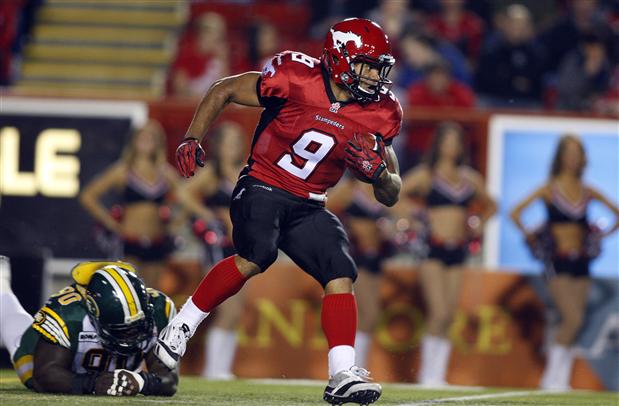 h/t Canada.com (http://www.canada.com/sports/football/cfl/Calgary+Stampeders+running+back+Cornish+breaks+year+record/7492414/story.html)
Cornish is having his most productive season of his six with the Stampeders.
This season, Cornish has rushed for 1,457 yards and 11 TDs, which is two more touchdowns than he recorded last season for Calgary, according to the Stampeders official website.
A double threat, Cornish also boasts 38 receptions out of the backfield for 338 yards and two touchdowns, which is something the Argonauts will need to key in on.
Chad Owens, Toronto, WR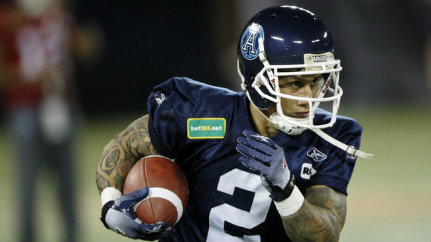 h/t Sun News (http://www.sunnewsnetwork.ca/sunnews/sports/archives/2012/11/20121125-091042.html)
Wideout Chad Owens is closing in on a 100-reception season if he has a big game in the Grey Cup.
As the Argonauts website posts, Owens has recorded 94 receptions this season for 1,328 yards and six touchdowns, which is quite impressive.
What's even more impressive is Owens' kick-return skills, as he's averaging 22.4 yards per return in 2012.
If Owens has a successful Grey Cup, perhaps the New York Jets may want to look into this guy.
Nik Lewis, Calgary, WR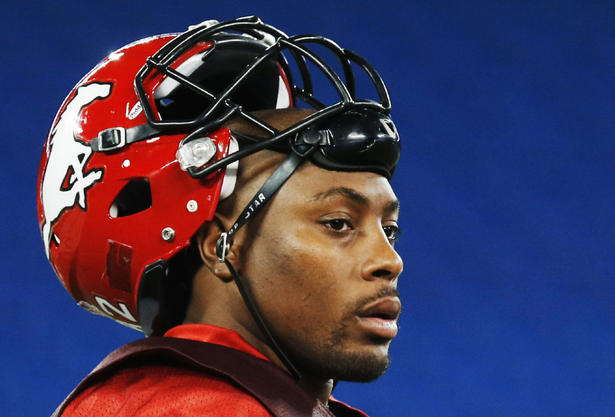 h/t The Star (http://www.thestar.com/sports/football/cfl/article/1292707--grey-cup-stampeders-receiver-nik-lewis-concerned-with-winning-not-stats)
Another player the Jets could use is Nik Lewis, who has been an absolute beast for Calgary this season.
Calgary's official site tells us that Lewis has 100 catches for 1,241 yards and an astounding 10 touchdowns this season, only adding to a powerful Stampeders offense.
All around, it's been a career year for Lewis, who is looking to complete this season with a championship.
Ricky Ray, Toronto, QB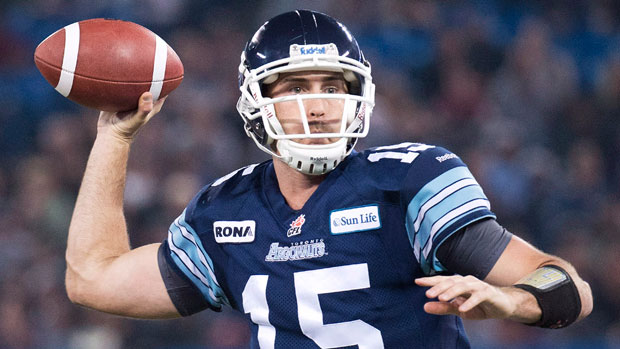 h/t CBC sports (http://www.cbc.ca/sports/football/opinion/2012/11/argos-qb-ricky-ray-too-hot-for-stampeders.html)
Ricky Ray could probably start for a handful of NFL teams.
If his 68.6-percent completion percentage isn't impressive enough, maybe his 4,059 yards and 20 touchdowns are (h/t Toronto Argonaut website).
While Ray has had much better seasons in his career, he's still an important guy to watch in the 2012 Grey Cup.
Follow me on Twitter: Follow @Pete_Schauer.
This article is
What is the duplicate article?
Why is this article offensive?
Where is this article plagiarized from?
Why is this article poorly edited?