Tampa Bay Buccaneers: Biggest Winners and Losers of Loss to Falcons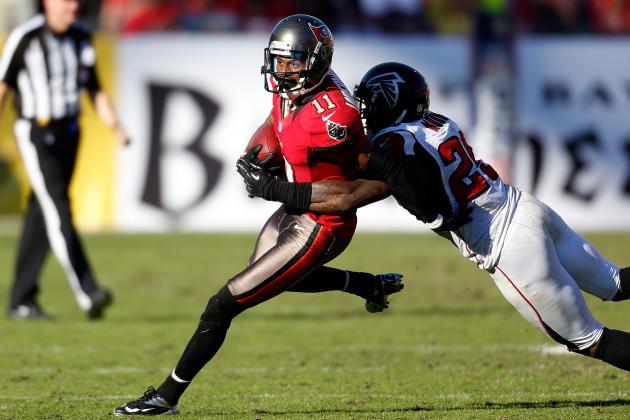 J. Meric/Getty Images

The Tampa Bay Buccaneers may have lost 24-23 to the Atlanta Falcons on Sunday, but that doesn't mean the game wasn't without positives for the emerging playoff contenders.
In fact, the game was full of positives and should give fans plenty of hope for the rest of the season.
Let's take a look at the biggest winners and losers for the Bucs.
Begin Slideshow

»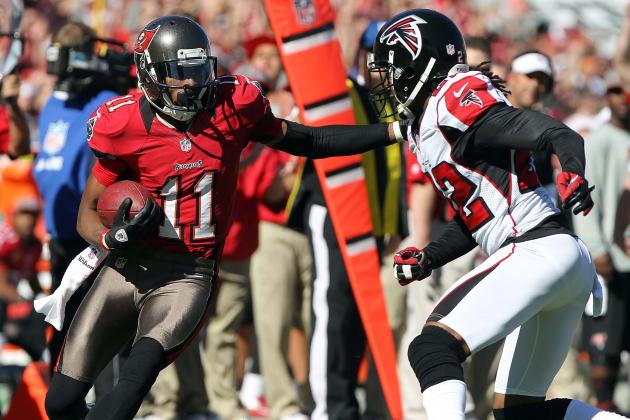 Kim Klement-US PRESSWIRE

There were no touchdowns for the Rutgers alum, but plenty of yards, 77, to be exact.
The longest of his five catches was 39 yards. But his most important receptions came on the first downs he picked up to keep the Bucs in the game.
After Sunday, he may have surpassed Mike Williams as Josh Freeman's second-favorite target.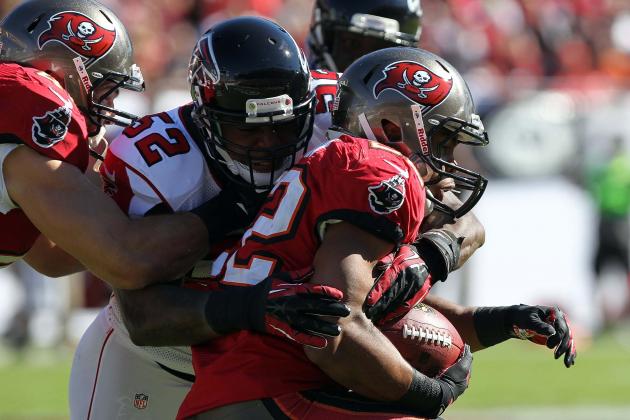 Kim Klement-US PRESSWIRE

Sunday was not a good day for the rookie out of Boise State. He rushed for just 50 yards on 21 carries, a 2.38-yard average per carry.
Sure, he scored two touchdowns, but those were only one-yard scampers in which the offensive line did most of the work.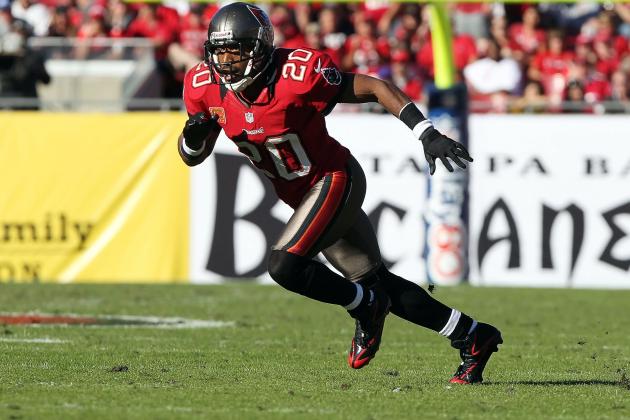 Kim Klement-US PRESSWIRE

The old guy's still got it.
He had one interception and six solo tackles. At times, it seemed like he was the only guy on defense who could bring down running back Jacquizz Rodgers.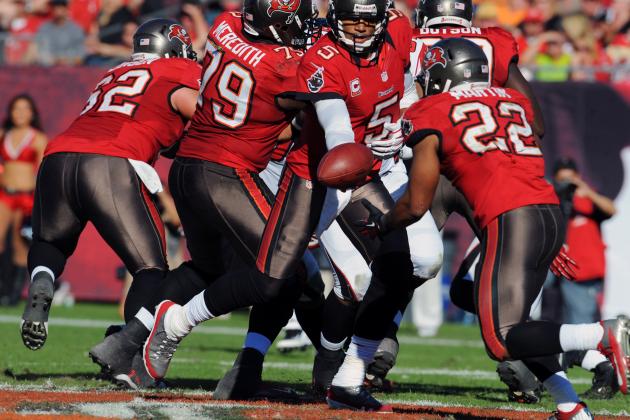 Al Messerschmidt/Getty Images

the Bucs only had 50 rushing yards on 21 attempts and four rushing first downs. It was not a good day for the run-blockers.
Josh Freeman took two sacks, but was also pressured a lot. Several of his incompletions were the result of him not being unable to set his feet as the pocket collapsed around him.
The offensive line started out great but fell apart as the game wore on.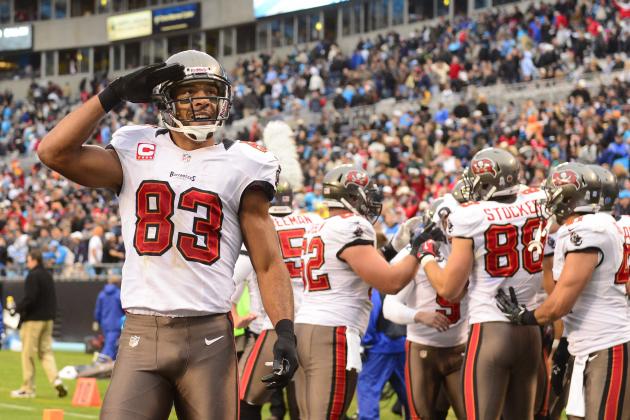 US PRESSWIRE

If you can make five catches for 96 yards, you count as a winner.
No, he didn't find the end zone, but he would have, if not for an underthrown pass by Mike Williams (yes, the wide receiver, you read that right).
Brad Barr-US PRESSWIRE

All it took was one play to get the Clearwater, Fla., native on this list.
Watch it right here
Watch as the undrafted rookie gets one step behind the electric Julio Jones only to discover that you just can't do that against the electric Jones, who goes 80 yards for the score.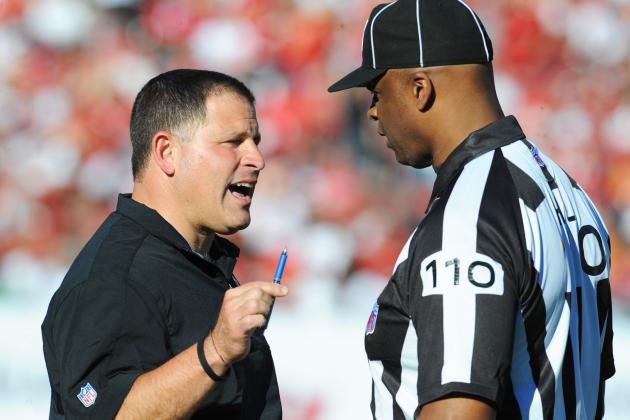 Al Messerschmidt/Getty Images

A win would have brought Tampa a lot closer to a Wild-Card berth at 7-4. But in showing that this team can hang with a heavyweight like the Falcons and come within a field goal of winning signaled that the Bucs can make the postseason and even win a few games once they get there.
Consider this: if the Bucs did this well without their key player on his A-game, imagine how scary they would be in a one-and-down scenario.
I'm not necessarily predicting a trip to the Super Bowl, but should Tampa find itself playing in January, watch out.
This team is for real.