WWE NXT Invasion: Who Should Join Ambrose, Rollins & Reigns?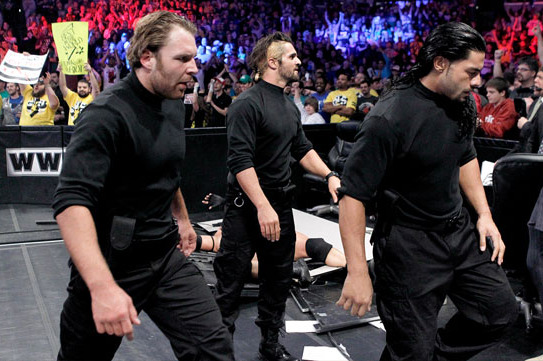 photo courtesy of wwe.com
The WWE NXT invasion has officially begun.
We have witnessed ambush after ambush by the trio of Dean Ambrose, Seth Rollins and Roman Reigns on top superstars like Ryback and mid-card superstars like Santino Marella and Tyson Kidd.
Prior to Survivor Series, WWE seemed to be distancing themselves from the NXT division. In fact, many people in the United States are unable to watch NXT due to the limitations of the broadcasting.
Where will this invasion end? Will we be introduced to more members of this NXT invasion?
Only time will tell.
Until then, the G-U-DOUBLE T (that's me!) can use that time to speculate who will join Ambrose, Rollins and Reigns.
Begin Slideshow

»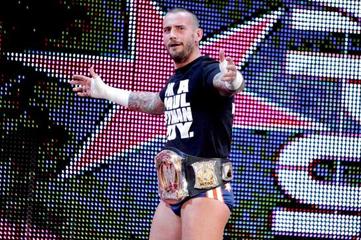 photo courtesy of wwe.com
Although CM Punk never spent any time on NXT, he knows what it is like to be a star in the independent scene prior to debuting in WWE.
CM Punk has denied being in cahoots with Brad Maddox, but we have yet to learn regarding any relationship with Dean Ambrose, Seth Rollins and Roman Reigns.
When the WWE NXT Invasion develops into an official stable, no one will be surprised to see CM Punk as the leader.
CM Punk has proven to be a great leader. He led the New Nexus until his contract expired following Money in the Bank 2011.
In addition, he led the Straight Edge Society, which was unfortunately cut short. This was the perfect stable for Punk to lead based on his character. Punk discusses in his recently released DVD that he wished he was able to do more with the SES.
The WWE NXT Invasion would be wise to not just include CM Punk, but allow him to lead them to the main-event level of the company.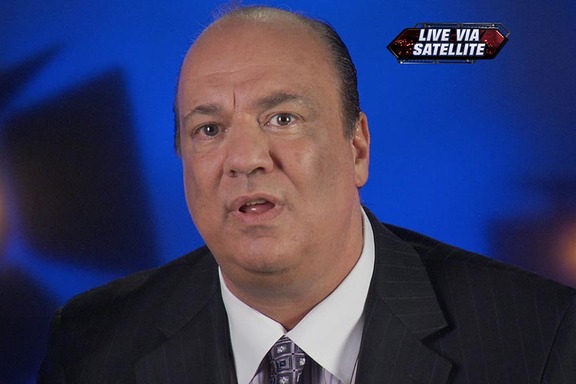 photo courtesy of wwe.com
Every great stable needs an even greater mouthpiece.
We are supposedly going to hear from Ambrose, Rollins and Reigns this Monday night on Raw. Whether or not that means they will actually talk is still to be determined.
Despite knowing Dean Ambrose has a history of excellent promos while wrestling for independent promotions, Paul Heyman would put the trio on a fast track.
While there are not many managers currently in WWE, Paul Heyman is by far the best.
Heyman has led a number of stables himself in various wrestling promotions. His Dangerous Alliance group included mega stars in Arn Anderson, Rick Rude and Stone Cold Steve Austin. Imagine what his managerial skills would do for the NXT invasion.
If Ambrose, Rollins and Reigns can nab Heyman as their manager, they will show us that they mean business.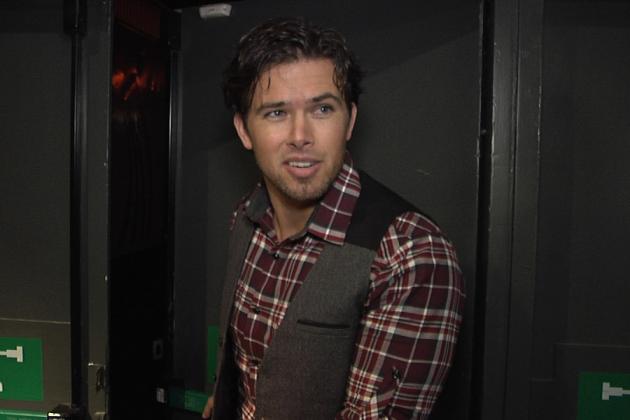 photo courtesy of wwe.com
It would be incredibly surprising if Brad Maddox did not join the NXT invasion of Ambrose, Rollins and Reigns.
Similar to the trio, Brad Maddox also cost Ryback the WWE Championship at a pay-per-view against CM Punk.
Brad Maddox may deny his partnership with CM Punk, however no one can forget when Paul Heyman asked Maddox to speak with him in private.
Brad Maddox may return as a referee and assist the trio in the inevitable match against Ryback.
If Maddox returns as a wrestler, he will still assist the NXT invasion. Unlike Punk, Maddox has spent time competing in FCW, now known as NXT.
It would make perfect sense for Maddox to join the NXT invasion since many could argue that Maddox started the foray.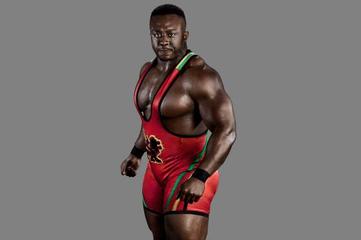 photo courtesy of wwe.com
One of the rumored NXT superstars soon to join the main roster, it must be expected that he would debut in order to help Ambrose, Rollins and Reigns.
Langston is becoming famous in NXT for using a five-count instead of the traditional three-count. Although we saw this many years ago from King Kong Bundy, it would be a welcome breath of fresh air in the storylines we see today.
At nearly 300 pounds, every great stable needs that massive insurance policy. Mark Henry played a similar role with the Nation of Domination. Langston will hope to reach the same level of success Henry has, but much sooner.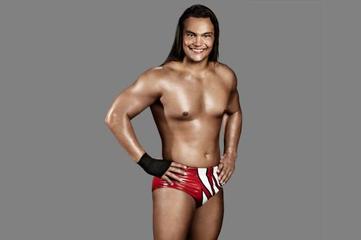 photo courtesy of wwe.com
Another rumored NXT superstar set to debut on the main roster soon, Bo Dallas would make a great fit to join Ambrose, Rollins and Reigns.
The greater number of superstars involved in the NXT invasion, the bigger impact they could have. That is where Bo Dallas comes into play.
Alongside his brother, Bray Wyatt, Bo Dallas could be a great role player for the new stable. The Rotunda Brothers have teamed together in the past and could join the ever-improving tag team division in WWE.
Bo Dallas may need some more time to reach a high level of success in WWE, but joining the NXT invasion may give him the push and experience he desires.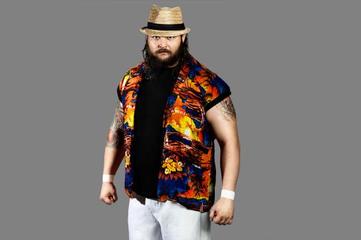 photo courtesy of wwe.com
The superstar formerly known as Husky Harris has really impressed me with his new character, Bray Wyatt.
His promos on NXT have been nothing short of epic. His time in the New Nexus showed his potential of being a serviceable big man with spectacular skills for his size.
As discussed in the previous slide, Wyatt should join forces with his brother, Bo Dallas, to form the next breakout tag team for WWE.
Imagine Bray Wyatt in a Husky Harris type role with the NXT invasion, but add in his incredible promos and you have another exciting up-and-coming superstar.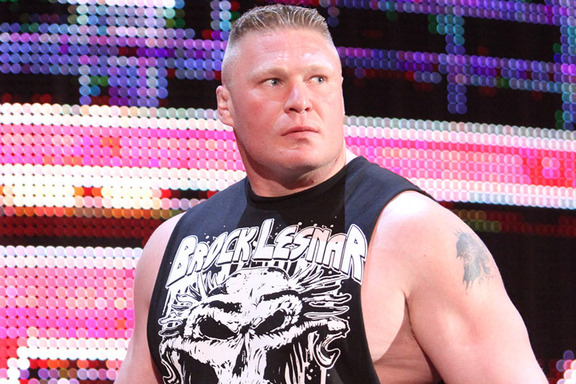 photo courtesy of wwe.com
Bring back the pain! Brock Lesnar is an obvious choice to join the NXT invasion and rightfully so.
In addition to his history with Paul Heyman, Lesnar needs to fight Ryback at some point. Will this match happen at WrestleMania 29? Perhaps. Regardless of when, it needs to happen.
It seems inevitable that Ryback will face the trio of Ambrose, Rollins and Reigns. It is also possible that Ryback will destroy the three in a match. WWE is pushing Ryback to be the next top face, so it would make sense for him to destroy everyone.
Enter Brock Lesnar.
There's no way Ryback will "destroy" Brock Lesnar, but a match between the two would be very enticing.
Don't be surprised to see Brock Lesnar interfere in the NXT invasion to set up a match with the powerful Ryback.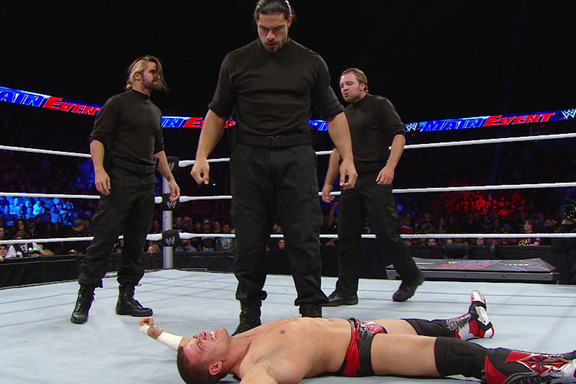 photo courtesy of wwe.com
WWE would be making a very big mistake by limiting the NXT invasion to just Ambrose, Rollins and Reigns.
Whether they use superstars already on the main roster or those only seen on NXT, the NXT invasion could be bigger than the Nexus.
WWE cut Nexus short and we have seen the Season 1 participants become quite successful in the WWE.
Will the same be true for the WWE NXT invasion participants?
While the suggestions in this article may seem a little obvious to others, there are plenty of other options that are less obvious.
What do you think of the suggested superstars to join the WWE NXT invasion? Who do you think should join?
Please leave your comments and suggestions in the section below.
It's been me. It's been me. It's been the G-U-DOUBLE T!
Seth Guttenplan is a teacher by day, writer by night. To read more from Seth, follow him on Twitter (@sethgutt) and visit http://guttwrenchpowerblog.com.