Mick Foley, Arn Anderson: 25 Wrestlers Who Wouldn't Get a Second Look Today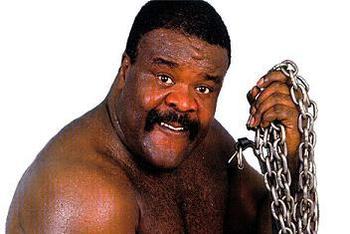 Look at WWE's roster today compared to 30 years ago.
The physiques of the men are becoming increasingly similar.
Dolph Ziggler, Cody Rhodes, Ted DiBiase and Randy Orton are incredibly toned, shaved and shiny.
This body type has become the status quo.
What about the good old days when men were men? When you could have a gut, and still kick some butt in the ring?
Those days seem to be long gone.
Sure, there's still a Brodus Clay now and then, but those are abnormalities in WWE and TNA these days.
The only ones that can get away with looking out of shape are giants like The Big Show or The Great Khali.
Even Alberto Del Rio, with his barely noticeable love handles, looks downright morbidly obese compared to most of the roster.
Here's a look back at wrestling history, and the wide variety of body types that helped make this sport great. This group was all about the personality and the charisma, whereas the look came second.
It's too bad that WWE is so selective now, as there are so many more potential great talents out there who could become a star today, even without the look of a bodybuilder.
Here are 25 successful wrestlers who sadly wouldn't get a second look today.
Jake 'The Snake' Roberts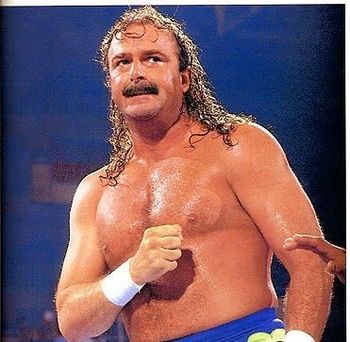 photo from digitialjournal.com
Jake was a lean and mean 6'6, but his body was never toned nor muscular.
While his body wasn't flabby (in the '80s at least) he just doesn't have the look of a "star" for this era.
He'd probably have to add a few inches to his biceps, and try to find a six-pack (his abs, not a case of beer) before being called up from developmental, if he made it that far.
Lucky for Jake, though, he arrived when he did, and his fantastic mic skills helped to make him a star.
The Junkyard Dog
photo from pwhf.org
The Junkyard Dog had an incredibly successful run in Mid-South Wrestling, and was a fan favorite in the WWF.
He was close to 300 lbs, but his overall look was kind of bland.
He made up for it though with a ton of charisma, some mean dancing skills and was one hell of a singer to boot.
Larry Zbyszko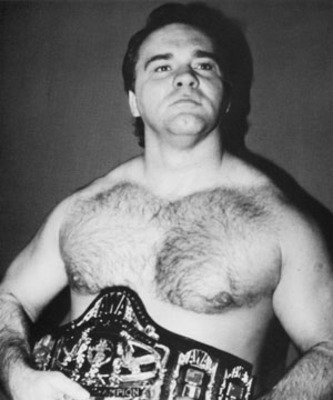 onthematwrestling.blogspot.com
If Larry started today, he would more likely be a "Living Jobber" than a "Living Legend," but most likely he'd be a "Living Garbageman" than a full-time wrestler.
'Playboy' Buddy Rose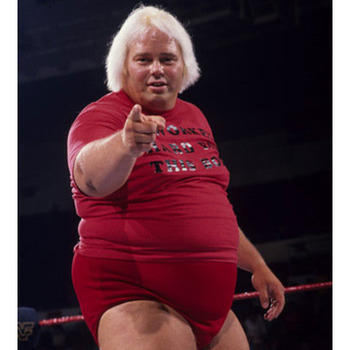 photo from ugo.com
Earlier in Buddy Rose's career, he was in great shape.
He was a main-eventer in the early 80s in the WWF, but by the end of the decade, he ended up as a comedy figure.
Basically, the bigger he got, the bigger the joke he became. Rose was still entertaining, but the Playboy wouldn't have a chance in today's WWE.
Kevin Sullivan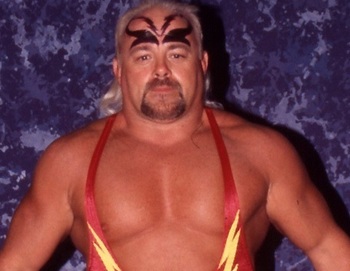 photo from forum.bodybuilding.com
Kevin Sullivan is one of the most evil wrestlers of all time.
But at a billed height of 5'11 (he looks a couple inches smaller) and 235 lbs, he probably wouldn't have been pushed as a crazy bad-ass cult leader these days.
If anything, he'd be more likely cast in a Santino-type comedy act than a legitimate in-ring threat.
The Natural Disasters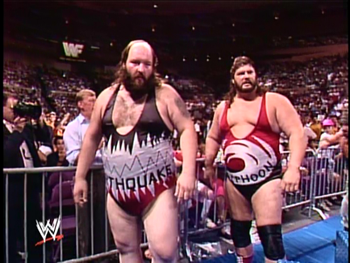 photo from whatistheexcel.com
Weighing in at a combined 800-plus pounds, John Tenta and Fred Ottman were The Natural Disasters of the WWF.
Earthquake and Typhoon were a force to be reckoned with in the early '90s for the company. The former tag champs spent years making life a living hell for every smaller babyface team.
After they left, though, there hasn't been a team in the company that resembled these two in any way, shape or form.
The Honky Tonk Man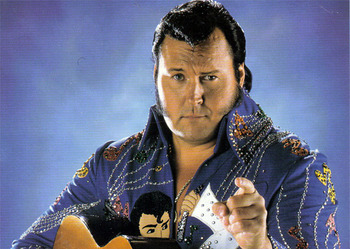 photo from free-press-release.com
The Honky Tonk Man does somewhat resemble Elvis.
But not handsome, athletic '50s Elvis. More like early '70s, one too many cheeseburgers on a Friday night Elvis.
While Elvis may have had 18 No. 1 hits, he never held the Intercontinental title for 64 straight weeks.
Advantage: The Honky Tonk Man.
'Hacksaw' Jim Duggan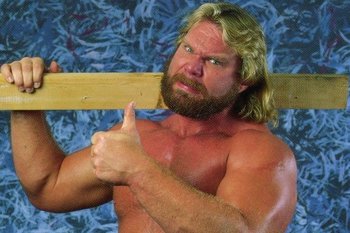 photo from journeyofgeek.blogspot.com
Hacksaw Jim Duggan probably more closely resembles your drunk uncle, who at Thanksgiving strips down to his underwear and carries a 2x4 around the house while shouting "USA, USA" over and over again (there's one in every family), than he does a world-class fighter.
But who are we to judge?
Duggan didn't need to look tough, he just needed to look crazy and carry a flag.
It's a great gig if you can get it.
Greg 'The Hammer' Valentine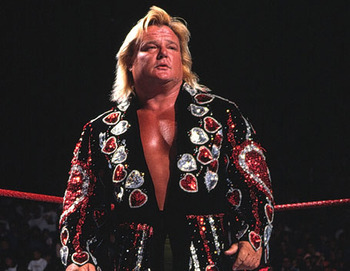 photo from journeyofgeek.blogspot.com
When looking at Greg Hammer's body, the first word you think of probably isn't "hammer."
It's more likely "ice cream sandwiches" or "extra-large pizza" instead.
Sure, Valentine was strong, but at six feet tall, this barrel-chested man wasn't too imposing.
Over his career, though, he won titles all over the country and landed a spot in the WWE Hall of Fame.
It's Hammer Time!
Stan 'The Man' Stasiak
photo from notinhalloffame.com
Stan may have been the man back in his day, but these days he'd more likely be the man you buy concessions from at a wrestling show than competing in the main event.
Stan's son Shawn had a modern wrestler's physique, but he didn't have a fraction of the success his father did.
Dusty Rhodes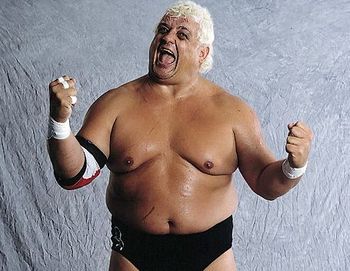 photo from unlimitedradio247.net
Dusty was the son of a plumber, complete with a big ol' plumber butt.
He was a hard-working, blue-collared man that worked his way to the top of his profession. That profession wasn't working in a doughnut factory, either; it was professional wrestling.
It's crazy to think that one of the most successful wrestlers in the history of wrestling wouldn't stand a chance with his appearance today.
If he wanted to be employed now, he'd need to look more like his son Cody to even make it onto NXT.
Vader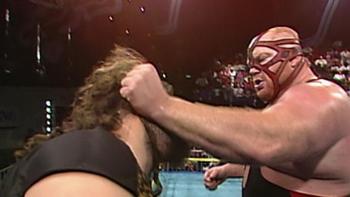 photo from wwe.com
Without the mask, Vader looks kind of plain.
Sure, he's big, but there's quite a few pounds on his frame that he could have done without.
Maybe "Vader Time" was really code for "roast-beef sandwich time."
Koko B. Ware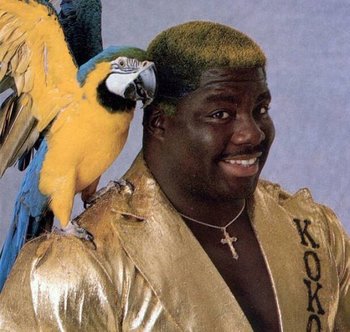 catch-americain.wifeo.com
Sure, he's got a bird on his shoulder, and some crazy hair, but what else does Koko got?
At 5'8", Mr. B Ware wasn't tall enough to be a heavyweight, and yet his body type prevented him from being a high flyer.
If he started now, I'm guessing the parrot still wouldn't be enough to land him a job anywhere but at your local pet store.
Harley Race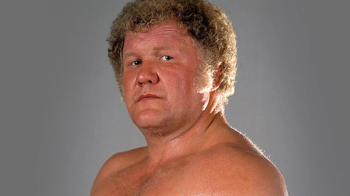 photo from unlimitedradio247.net
A true legend and WWE Hall of Famer, Harley Race has nearly unparalleled credentials in the squared circle.
But at first glance, Race more closely resembles The Burger King than the king of wrestling.
Stan Hansen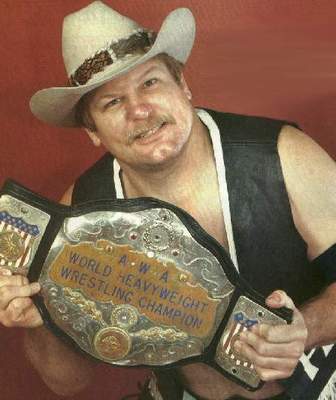 photo from obsessedwithwrestling.com
A star all over the world, Stan Hansen was one tough cowboy.
But besides James Storm, cowboys aren't in high demand in professional wrestling these days.
Maybe if he toned up a bit and shaved the mustache, he'd have a shot in this era.
Tommy Rich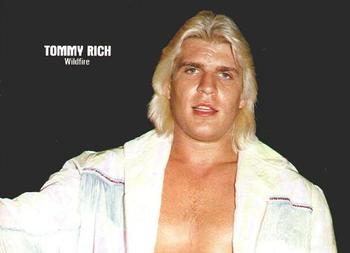 photo from unlimitedradio247.net
At first glance, Wildfire Tommy Rich looks like a poor man's Ric Flair.
But Rich was his own man in the ring, and was a star in Georgia Championship Wrestling and the AWA throughout the 80s.
While never in great shape, he let himself go a bit as the decade wore on.
And the less said about this match against Abdullah the Butcher, the better.
At Least Two of the Four Horsemen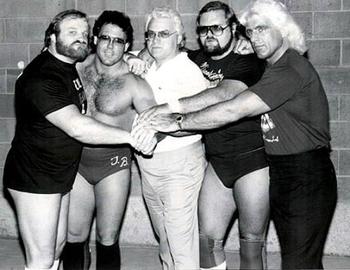 photo from forum.bodybuilding.com
Arn and Ole Anderson look more like they belong in a truck stop than a wrestling ring.
Tully Blanchard at 5'10" probably would have a chance as an enhancement talent today (provided he shaved his chest), but most likely wouldn't have received a big push.
Ric Flair never had a chiseled physique, but he still had the distinct long blond hair that made him stand out.
His personality would have still made him a main-eventer in this (or any) era, but it may have been more of an uphill battle had he just started.
The Fabulous Moolah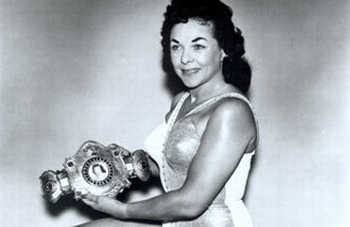 photo from tumblr.com
She may have been fabulous, but without the looks of Kelly Kelly, AJ Lee or Layla, it's doubtful that Moolah would land a job in any national company these days.
Wahoo McDaniel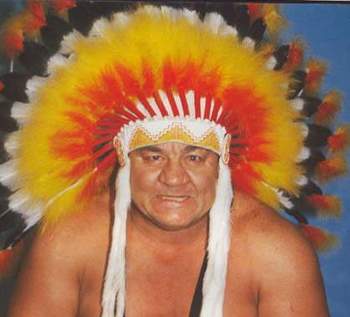 photo from onlineworldofwrestling.com
Just compare the look of future Native American wrestler Tatanka to Wahoo to see what direction wrestling physiques were heading in from the '70s to the '90s.
They may have become bigger and stronger, but that still didn't mean they made more money.
Besides playing in the American Football League, Wahoo was a wrestling star for decades and a Wrestling Observer Hall of Famer.
The Rock N' Roll Express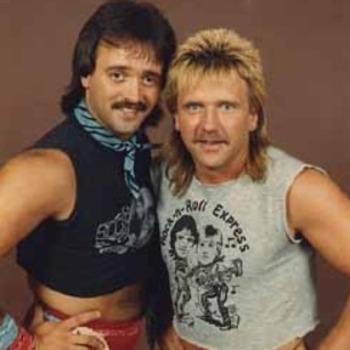 photo from ugo.com
If these guys don't scream "Rock n' Roll," then I don't know what does.
However, these guys wouldn't scream "employed" in today's wrestling scene.
Dick Murdoch
photo from illegalforeignobject.tumblr.com
Dick Murdoch was a tough scrapper, and a former WWF Tag Team Champion.
What he didn't have was an overly unique look, but that didn't stop him from becoming a star.
Years later, after Dick's death, Trevor Murdoch joined the WWE.
While the two weren't related, it was a clear homage.
Unfortunately for Trevor, the times had changed and he never received the popularity that Dick Murdoch did.
Adrian Adonis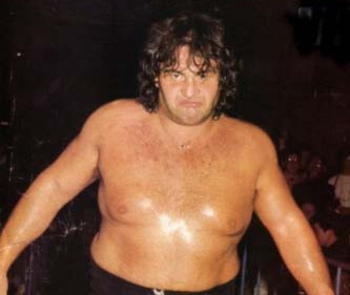 photo from notinhalloffame.com
Adrian Adonis had one of the most bizarre looks ever seen in the WWF, but he started out relatively plain.
With a short stature and a round body, Adonis needed a little something more to stand out. Unfortunately, Vince took that look a little too far.
Mick Foley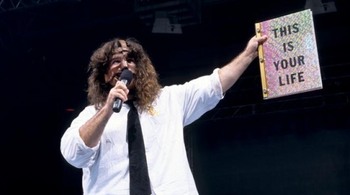 photo from wrestlingvalley.org
There may never be another Mick Foley in wrestling.
It's not just because of the deranged promo style, or the insane bumps he took, but it's the dumpy body that Foley lugs around that would make any top promoter overlook him.
Even during his run in WCW in the early '90s, Foley looked out of place.
These days, he'd be lucky to end up anywhere without losing a considerable amount of weight.
Gorilla Monsoon
photo from top100superstars.blogspot.com
If Gorilla wanted to make it in today's WWE, he'd have to eat a few less bananas.
Yokozuna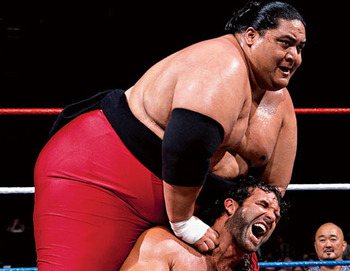 photo from dirtsheets.com
At one point, Yokozuna ballooned up to 650 lbs.
No company would risk having him on their roster these days at that weight.
His wrestling cousins Rosey, Umaga and Roman Reigns are merely a fraction of his size.
Luckily, Yokozuna debuted when he did, and due to his enormous stature, he was put into the main-event almost immediately. He enjoyed a successful, but sadly brief run in the WWF.
Keep Reading