Kansas Basketball: The Biggest Strength and Biggest Weakness of Every Freshman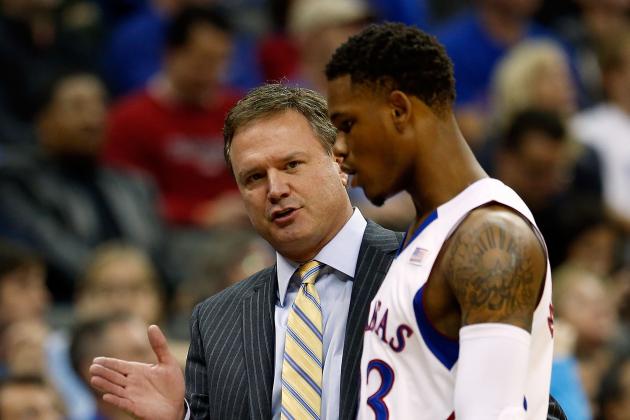 Jamie Squire/Getty Images

Despite being only five games into the 2012-13 season, Kansas' basketball team has clearly shown what it need from its youngsters to compete.
Andrew White III and Rio Adams have played sparingly, but efficient shooting combined with good decision-making will strongly determine their playing time for the remainder of the year. Perry Ellis, Jamari Traylor and Ben McLemore have given Kansas fans much of what they expected: athleticism, energy and indecisiveness.
The other freshman players (Landen Lucas, Zach Peters, Tyler Self and Evan Manning) have either been regulated to mop-up duty or have not received any minutes. Peters and Lucas appear to be candidates for redshirts.
As Kansas continues nonconference play, we will take a look at each impact freshman's strengths and weakness thus far.
Begin Slideshow

»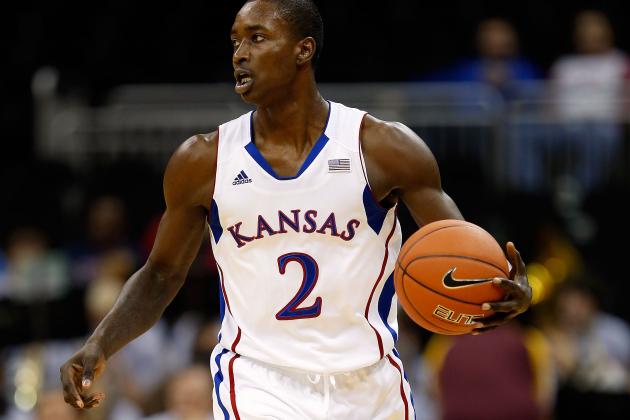 Jamie Squire/Getty Images

Strength: Understands his role
Rio understands that if he fails to play within the confines of Self's system, he will not receive any more minutes than his current 4.8 per game average. The Jayhawks do not need a flashy double-digit scorer in Adams, but they do need a reliable guard that can play either the 1 or 2 and who can occasionally penetrate the lane to free up room for shooters.
Weakness: Unsure of himself in the lane
While Rio Adams does understand his role, he has been hesitant with the basketball at the top of the key when nothing is developing down low. He has enough talent to split defenders and create runners in the lane or dish it out to their three-point shooters, but he appears unsure of himself when doing so.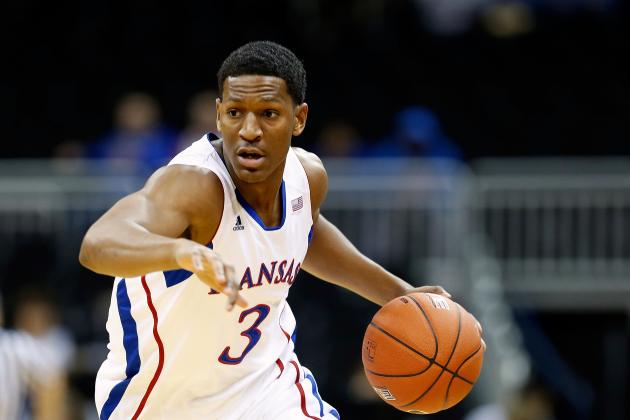 Jamie Squire/Getty Images

Strength: Perimeter shooting
Like Adams, Andrew White III has received few impact minutes but has produced efficiently along the perimeter when given the opportunity. He was expected to bring reliable outside shooting immediately and has done just that with two important three-point buckets thus far in this young season.
Weakness: Defending small forwards
At 6'6", White gives Self the option of resting Travis Releford or Ben McLemore without losing size in his smaller lineups. Foul trouble will certainly affect Jeff Withey, Kevin Young and Jamari Traylor during conference play; therefore, up to a dozen minutes per game might be available for White if he can prove his value more as a defender against the larger 2-guards and small forwards.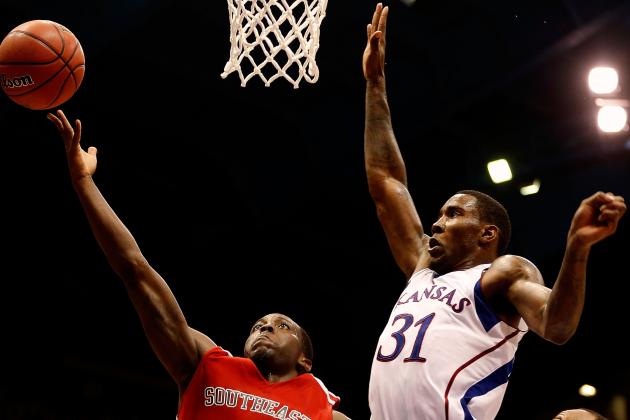 Jamie Squire/Getty Images

Strength: Property acquisition
Redshirt freshman Jamari Traylor might lose a couple of inches to opposing power forwards, but his big 220-pound frame and relentless effort has already turned heads across the country. If he can continue to block shots on Jeff Withey's backside and run the floor like he did with the thunderous put-back dunk against Michigan State, he will have no problem acquiring space on the court.
Weakness: Not big enough on the offensive end
Traylor has and will continue to receive good looks along the baseline as Withey, one of the most imposing offensive centers in college basketball, regularly attracts double teams. However, Traylor's offensive game remains raw and other than a few offensive boards, he has not contributed enough to pull attention away from Ben McLemore and Elijah Johnson on lane penetrations.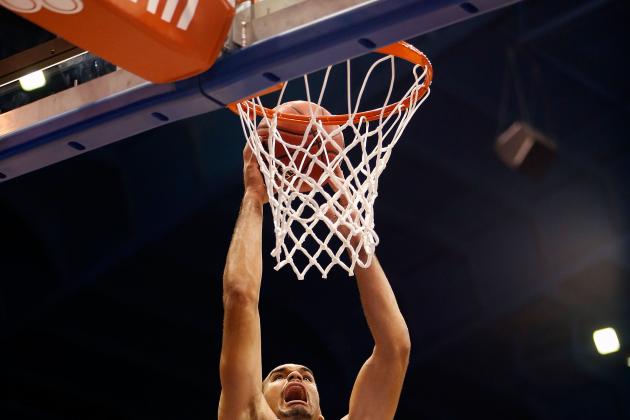 Jamie Squire/Getty Images

Strength: Free-throw shooting
With tremendous quickness for a 6'8" forward, Perry Ellis has easily exposed lazy defenders along the baseline. When successfully exploiting those power forwards, the freshman finds himself at the free-throw line, where he has converted 13 of 15 chances.
Weakness: Does not go the hole hard
It is unreasonable to expect any freshman to quickly attack the bucket hard, but when he does use his size and deceptive strength to gain good position, Ellis is rewarded with easy lay-ins or opportunities at the line. His hesitant aggressiveness is very similar to that of Markieff and Marcus Morris during their freshmen season of 2008-09, leaving room for optimism.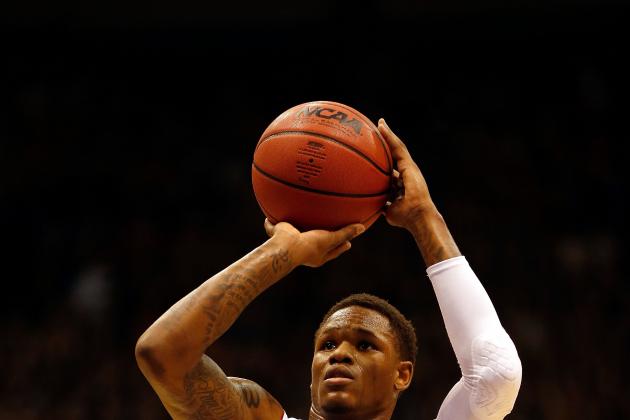 Jamie Squire/Getty Images

Strength: Body Control
Ben McLemore has the best body control of any shooting guard in the country, plain and simple.
Weakness: Defensive switches
With drastic differences between point guards Naadir Tharpe, Elijah Johnson and Rio Adams, McLemore regularly finds himself with a variety of defensive assignments. While he is not a poor defender by any measure, he has fallen victim to slip screens and backdoor cuts. Improvement will likely come with experience, but as an ultra-talented offensive player, McLemore cannot land in early foul trouble as a result of poor defensive switches.