Ranking the Top 10 Future Stars of WWE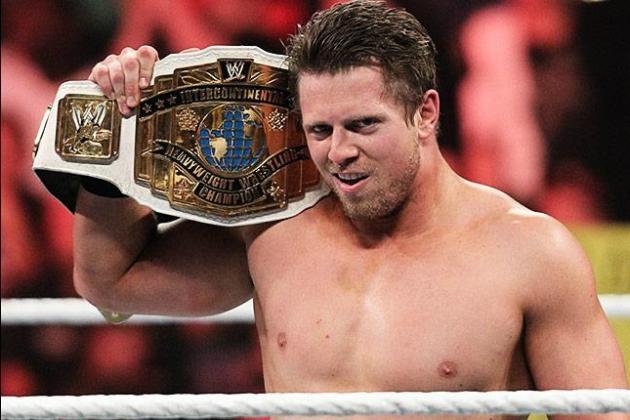 Photo courtesy of WWE.com
The WWE has a handful of stars who are currently carrying the company on their backs and figure to do so for the foreseeable future.
Guys like John Cena, CM Punk and a few others are bona fide household names in this business, and barring something unforeseen happening, they should have a firm spot at the top of the WWE for, well, basically as long as they want it.
As the WWE looks to the future, however, it's pretty clear that the company isn't going to be able to rely on just Cena, Punk, Sheamus and Randy Orton forever. It's absolutely imperative that new superstars step up and join the company's elite.
Luckily for the WWE, there is no shortage of superstars who are more than capable of rising up to the challenge and giving the company a new top-tier star for both the short and long-terms.
Here are my rankings of the top 10 future stars of the WWE.
NOTE: This list will NOT include guys like John Cena, Randy Orton, CM Punk and even Sheamus. They have been and currently are the WWE's top stars. I'm talking about the guys who haven't been given a ton of opportunities to carry the company, but may have to down the road.
Begin Slideshow

»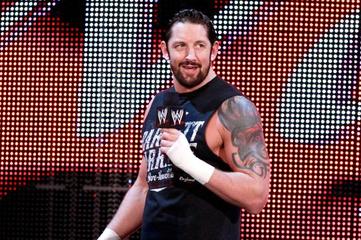 Photo courtesy of WWE.com
Wade Barrett has all the tools to be one of the WWE's top heels for the long haul, but the recent booking of his character makes me question whether or not that will actually happen.
There was a lot of hype surrounding his return from injury just a few months ago, but he hasn't really done anything substantial since then, other than a few good TV matches. He was an afterthought in the Survivor Series 5-on-5 match, and now, he seems to already be taking a dip down the card with an Intercontinental Championship feud with Kofi Kingston.
I'm not sure if this is a case of Barrett's time simply not being here yet, but it's a shame to see him stuck in the midcard again after what looked like a huge push coming his way.
Still, there's hope for Barrett because he's easily one of the WWE's best brawlers and, perhaps most importantly, he's one of the best mic workers in the company as well, which should certainly work in his favor.
While Barrett may currently be taking a backseat to guys like Dolph Ziggler and Ryback, he's simply too talented to have anything but a bright future. If he can continue to be patient, he looks poised to be a major factor in the World title scene as early as in 2013.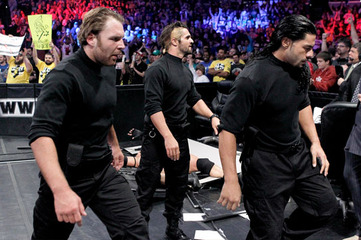 Photo courtesy of WWE.com
The wait is over.
After months (years?) of anticipation, Seth Rollins has finally made it to the main roster after debuting alongside Roman Reigns and Dean Ambrose with an attack on Ryback at Survivor Series.
The highly-touted former indy star, who rose to fame as "Tyler Black" in Ring of Honor, has had a lot of buzz surrounding him since he signed with the WWE in 2010, and now, he's going to get his chance to show what he can do on the big stage.
Rollins' best attribute is his incredible in-ring ability. He's been the best pure in-ring worker in NXT essentially since he's been there, and if you've seen any of his ROH or NXT work, you know that he can probably outwrestle the vast majority of the guys who are currently on Raw and SmackDown.
The biggest criticism of Rollins is his mic work, but it's not like he's even close to horrible on the stick. Plus, his great ring work more than makes up for any shortcomings he might have in any other department.
Though he hasn't even been on the main roster for two weeks now, Rollins debuted with higher expectations than just about any other superstar ever has. If he lives up to his tremendous potential, the 26-year-old phenom is going to be a really big deal.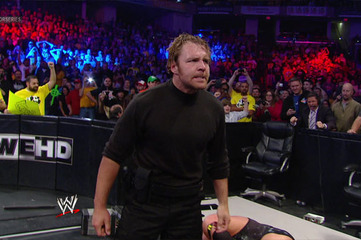 Photo courtesy of WWE.com
Seth Rollins wasn't the only Internet sensation to make his debut at Survivor Series.
So did Dean Ambrose, who has long been viewed as arguably the best overall talent in NXT and someone who probably should have been on the main roster a long time ago.
A former CZW and Dragon Gate USA Star, Ambrose is about as polished as a 26-year-old wrestler can get. He's developed into one of NXT's top in-ring performers, but his mic work is even better.
Ambrose has elite-level promo skills, and once we get to see this guy get on the mic on a consistent basis, I think he's going to show everyone just why there's been so much hype surrounding him for the last couple of years.
While he may not be quite as great in the ring as Rollins is, Ambrose is right there with him, and at 6'4", 225 pounds, he's got the size that your prototypical WWE star would probably have.
Ambrose may not be the most jacked-up wrestler you'll ever lay your eyes on. But he will be one of the most unique ones—just wait and see.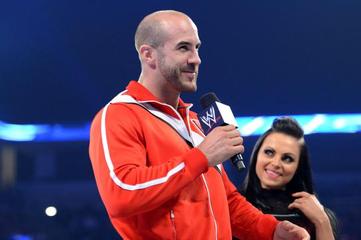 Photo courtesy of WWE.com
It hasn't taken long for Antonio Cesaro to make quite the name for himself.
We're not even eight months into his WWE career, and he's already won the United States Championship, having held the title since winning it at SummerSlam back in August.
Cesaro has thrived as the anti-American foreigner (which, of course, has been done before, but seems to work for him), and though he hasn't had a ton of opportunities to have lengthy singles matches, I think we can see why he had so many fans when he first entered the WWE.
His power is ridiculously impressive (remember those Neutralizers on Brodus Clay?), and so is his intensity and viciousness in the ring. His offense, in particular his European uppercut, looks absolutely brutal, and he makes those offensive maneuvers look more "real" than most.
Since he's holding the US title, Cesaro is currently cemented as one of the WWE's top midcard heels. But I wouldn't be surprised to see him drop that title at some point in 2013 in order to make his way up the card.
While Cesaro's gimmick may eventually need some tweaking, his power and impressive in-ring ability figure to make him someone to keep an eye on both now and into the future.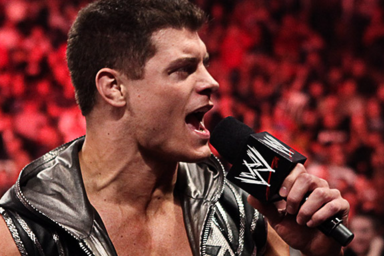 Photo courtesy of WWE.com
Cody Rhodes has smelled the main event scene several times before, having been a part of Legacy and feuded with guys like Randy Orton and Rey Mysterio.
It's only a matter of time before he gets there again.
While there seems to be this sense of impatience with Rhodes (we want him in the main event, and we want him there now), there's no rush whatsoever to elevate this guy to the World title picture. He's only 27 years old and has plenty of time to make it there.
Even though Rhodes may not be the absolute best at any particular thing, he does everything really well. He has great facial expressions and mannerisms, can work the mic and is very good in the ring.
He has a sort of "old school" feel to him, where he doesn't do anything particularly flashy or outrageous, but it works perfectly for him. He thrives as someone who just goes about his business in the ring and doesn't try to be a "cool" heel or a tweener.
Rhodes is a genuine heel in a WWE that lacks them, and being that he's still a few years away from 30, there's no reason why he can't evolve into one of the top heels, if not the top heel, in the business down the road.
Look for him to be around for another 10 years and make some serious noise within the next two.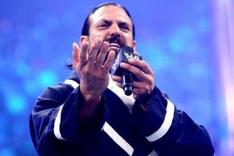 Photo courtesy of WWE.com
Cody Rhodes' tag team partner Damien Sandow may have an even brighter future than Rhodes himself.
Though it's a little too early to crown Sandow the greatest heel in the world (he just debuted in April), some fans know a star when they see one, and Sandow is a star in the making.
I honestly have a hard time remembering someone who does all the little things as well as Sandow, which has made him stand out so much in such a short span. Everything he does—from the way he holds the mic to the way he performs in matches—screams fantastic heel, and that's exactly what he is.
Much like his tag team partner, he's a heel through and through. There's no gray area with Sandow, who does what he can to make the fans hate him and, of course, thrives at it.
While we haven't see a whole lot of lengthy matches from Sandow (less than a handful, I'd say), he has shown some great potential in the few long matches that he has had, and in all likelihood, he will only get better as time progresses.
Sandow may technically be a main roster "rookie," but as a 6'4", 247-pound heel who's very good in the ring, all I'd label him as is a major star of the future.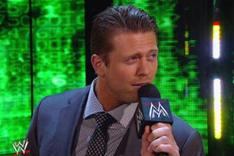 Photo courtesy of WWE.com
Yes, The Miz is a former WWE Champion, but it's been over a year and half since he last held the title and he's taken a pretty substantial slide down the card since then.
Now, however, it looks like The Miz is definitely back on his way up.
"The most must-see WWE Champion in history" is currently in the process of turning babyface, and the fans seem to be reacting to it very well, which is a great sign for his future. If the fans continue to support The Miz, the sky truly is the limit for the former locker room reject.
After all, he has two movies coming out next year and is someone that the WWE relies on quite a lot for ventures outside of the WWE. Other than maybe John Cena, The Miz has become the WWE's "go-to guy" for media appearances, and that figures to be even more true now that he's becoming a good guy.
The Miz should get plenty of opportunities to make it back to the top of the WWE in his new role as a babyface, and after a fantastic initial showing against Dolph Ziggler on Main Event last week, fans of his should be pretty confident that he can and will thrive in that role going forward.
Not all that along ago, The Miz was one of the WWE's stalest talents and in desperate need of a major change. Now that he's got that change, he seems poised to get back to that main event level that no one really expected him to ever reach in the first place.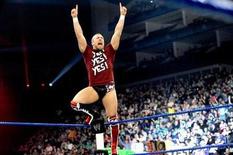 Photo courtesy of WWE.com
Daniel Bryan has undoubtedly been the WWE's breakout star of 2012, having gone from being a rather generic midcarder in 2012 to becoming one of the WWE's most over acts this year.
It's been an absolutely fantastic transformation for Bryan, who, whether a serious heel or comedic babyface, has developed into arguably the best overall performer in the company.
We all knew that Bryan could go in the ring and that, even if he never got the opportunity to truly show it in the WWE, he was still one of the best in-ring performers in the world. But many have been absolutely blown away by how big Bryan has become.
He's been the WWE's hottest act for almost all of 2012, and even though he's not currently at quite the level he was at earlier this year, the widespread thought seems to be that he's solidified himself as one of the WWE's top talents going forward.
It's almost guaranteed that Bryan will explode and become one of the company's biggest babyfaces whenever he starts to fully embrace the fans and their chants, and once he breaks away from Kane, he's posed to enter the main event picture and stay there for the long term.
A year or two ago, I'm not sure many people could have imagined seeing Bryan as one of the most marketable and most popular stars in the business.
But today, he's just that.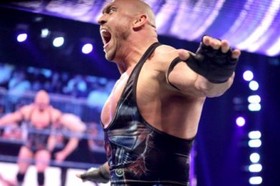 Photo courtesy of WWE.com
Daniel Bryan has become one of the WWE's top stars in rather organic fashion.
Ryback, on the other hand, is a product of the WWE machine. This isn't to take anything away from Ryback, but whether or not we were going to accept the guy on his own, the WWE was going to force us to.
"Big Hungry" has gotten an absolutely monster push since debuting back in April, and the WWE has tried like hell to make those "Feed me more" chants the next big thing in wrestling.
Guess what? It's worked.
Ryback is easily one of the WWE's most popular stars these days, and much to the surprise of many, he's already worked his way into the main event scene. The problem, of course, is that, given his lightning quick ascension to the top of the WWE, it's safe to say that the only way for Ryback to go now is down.
Yet, at the same time, the creative team seems hellbent on making him a top star regardless, and I don't think that's going to change anytime soon.
Whether you're a fan of Ryback or not, the guy is over, and the WWE wants him to become one of the biggest names in the business and a top-tier babyface for the future.
While he may not seem like the best pick for the push he's getting, he's getting it, nonetheless. Don't expect the WWE to stop it.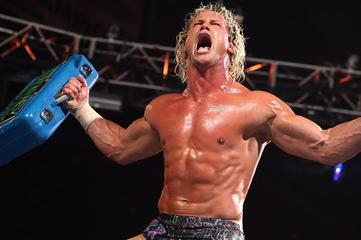 Photo courtesy of WWE.com
Dolph Ziggler has arrived.
Even though "The Showoff" won the Money in the Bank match back in July, we've been waiting and waiting for him to get that one big push that makes him a top star. Surprise, surprise—I think he's currently in the midst of it.
At Survivor Series, Ziggler picked up a huge win after eliminating Randy Orton to be his team's soul survivor, and now, he finds himself embroiled in a big rivalry and angle involving two of the WWE's biggest babyfaces, AJ Lee and John Cena.
It seems like the WWE is finally showing enough confidence in Ziggler to book him like a top guy, and being that he's still holding the MITB briefcase, his push is only going to get bigger when he cashes in to become the World Heavyweight Champion.
It's about damn time.
Ziggler has been one of the WWE's best in-ring performers for years now, and especially lately, he's made dramatic improvements as a talker and performer, proving that he deserves to be pushed like a top guy going forward.
The dude has it all, and at 32 years old and in the prime of his career, he's not going anywhere.
Drake Oz is a WWE Featured Columnist for Bleacher Report. Follow him on Twitter!