5 Former WWE Superstars Who Need to Return to WWE Before Retiring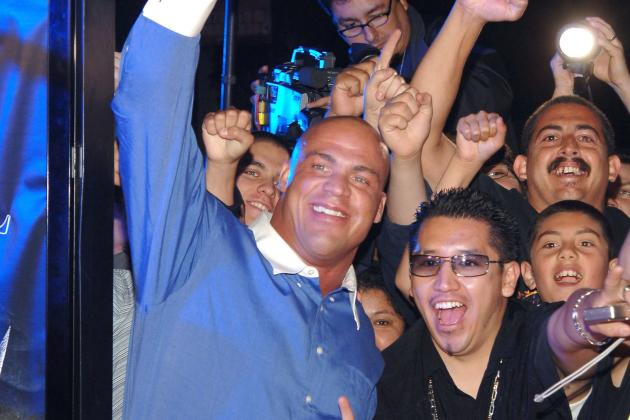 John Sciulli/Getty Images

As much as some of us would like TNA and ROH to be as successful as WWE, it is simply not the reality we live with.
WWE is the Pit Bull in this fight and everyone else is a Chihuahua.
Being a part of WWE is big for any wrestler because it means they have "made it." They feel validated after years of hard work.
Unfortunately for some, the cold reality of the business bites them and they end up leaving the company either on their own terms or not.
Some superstars become much happier after leaving WWE because they can pick their own bookings and use the hype they had in WWE to ask for as much money as possible.
While many wrestlers claim to be happier outside of WWE, it does not mean they would not be open to returning to end their career on a high note.
Every baseball player would rather end their career in the World Series more than playing for a farm league, and the same logic applies to wrestlers.
This is a list of five people who should come to WWE before they decide to hang up the boots for good.
Begin Slideshow

»
Kurt Angle has been one of TNA's biggest supporters since his debut with the company in 2006, but he is best known for his work in WWE.
Angle is an athlete who has a more interesting backstory than most Hollywood screenwriters could imagine.
Winning a gold medal with a broken neck is something you imagine being on the resume of a character in TV show more than a real person, but Angle did it.
While under the employ of Vince McMahon, Angle defeated the biggest names in the business from Triple H to Shawn Michaels to The Rock.
He has had legendary battles with The Undertaker, Brock Lesnar and Steve Austin and he has been one of the more solid performers in the entire industry for over a decade.
Angle may be happy in TNA doing less touring and having more freedom, but he needs to return to WWE to finish up his career.
Angle deserves to be in the WWE Hall of Fame when he retires, and he deserves a ceremony just as big as Shawn Michaels received when he retired.
Angle may not have as many years in the wrestling ring as a guy like Ric Flair, but he has been just as important to the business because of his pure skill and dedication to the craft.
The return of Ric Flair to WWE has been anticipated for quite some time, but until it happens, he is not part of the company and therefore belongs on this list.
Some might look at Flair as the guy who stuck around too long, but those who have followed his career for a long time know different.
Flair IS wrestling, pure and simple. He helped the WWE, NWA, WCW and TNA be better than they were before he got there and his final moments in a ring need to happen in WWE.
Whether Flair will ever wrestle for WWE again is up in the air. He has wrestled for TNA, but WWE might want to hold him to his retirement from the ring under their watch.
If they do, then, he would either be used as a manager, GM or announcer.
Whatever he ends up doing at the end of his career, it needs to be in WWE. Flair has done so much for this business and when he finally says goodbye, it should be to the biggest audience he can possibly have, and the only way that will happen is in WWE.
Is there anyone who has had more ups and downs in their career than Jeff Hardy?
Hardy began as a tag team wrestler with his brother working fairs and carnivals before he was signed by WWE.
After the Hardys became big stars in the tag team division, it was Jeff who stood out as the bigger risk-taker with his insanely dangerous spots and hig-flying moves.
As time went on, we began to learn about his personal issues, and Hardy went in and out of rehab and suspension in the WWE.
Towards the end of his run, it seemed like he had his act together, but when he went to TNA, it was obvious the issues still existed.
These days, it looks like Hardy has finally found a good balance. He seems healthier than he has in years and his in-ring work has gotten back to where it was when he left WWE.
Hardy represented the anti-wrestler to many in his generation. He did not wear the standard tights or trunks and he certainly did not utilize a traditional style.
Instead, Hardy came out in cargo pants and a tank top with elastic sleeves on his arms and paint on his face while risking his life in almost every match he was in with dangerous moves that would scare most people trying to do them jumping into a pool.
All of these things helped Hardy to cultivate a devoted fanbase who has been with him through the good times and bad.
Hardy is like a rock star in many respects ,and he should be given a rock-star treatment in WWE when he finally decides to put the face paint away and leave the ring.
OK, so maybe Sting can't technically "return" to WWE since he was never employed there to begin with, but he needs to end his career in WWE.
Sting is one of the few people who made a name for himself without any help from Vince McMahon, and that is saying something in the world of wrestling.
Sting is one of the most recognizable characters in the history of the business, and his run with WCW was legendary to say the least.
Sting has reportedly come close to signing with WWE in the past, but something always stopped him from signing on the dotted line.
Hopefully at some point, whatever is holding him back goes away and he has at least one match in WWE at WrestleMania.
Sting has done so much for the business and he deserves to be honored with a big sendoff the likes of which only WWE is capable of giving him.
Sting might end his career in TNA because of how integrated he has been with them for the last several years, but we can still hope to see that dream Sting vs. Undertaker match.
RVD is one of the only people who can say they have wrestled in WWE, WCW, ECW and TNA. He even had a run in USWA early in his career.
RVD has done things no other wrestler has done and no other wrestler will be able to do.
He held the ECW TV title longer than anyone in history, he is the only person to have won both WWE and ECW's triple-crown achievement, he merged the Hardcore and European titles with the IC title and he held the WWE and ECW titles at the same time.
His accolades have their own accolades, that's how good this guy is.
RVD may not be known as the best technician or high flyer, but he is known for being one of the most versatile performers to ever put on a singlet.
RVD is a shoo-in for the WWE Hall of Fame someday and when he decides the time is right to leave the ring, it would be a treat for fans if he did it in WWE.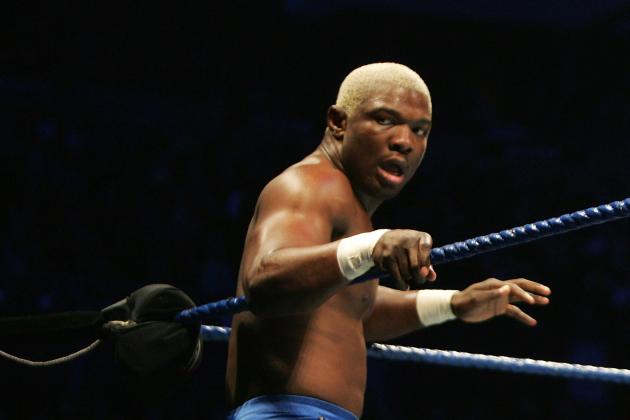 Gaye Gerard/Getty Images

Many wrestlers of great talent have come and gone in WWE, so it stands to reason that some people may think someone was left off the list who deserved inclusion.
Please feel free to share your thoughts on who you think should return to WWE, even if it is just for their last match.
I hope everyone has a happy Thanksgiving.
Thanks for reading and follow me on Twitter @BR_Doctor