Milan 3-1 Anderlecht: 5 Things to Take Away from Milan's Champions League Win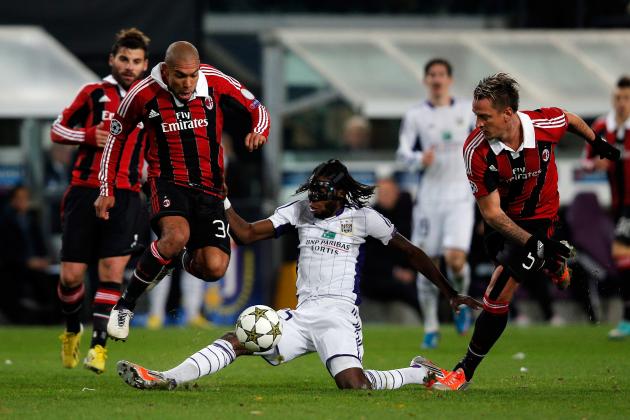 Dean Mouhtaropoulos/Getty Images

No Ibrahimovic? No Silva? No problem.
Well, there were still some problems, but AC Milan are into the last 16 of the UEFA Champions League after defeating Anderlecht 3-1 in Belgium on Matchday 5.
The Rossoneri have failed to find their form on a permanent basis this season, but there have been some great performances. After a slow first half, Wednesday's second half counts as one of those great performances.
There are a few things that can be taken away from the match. There are still things Milan can work on, but there are also some positives. Here are a few of both.
Begin Slideshow

»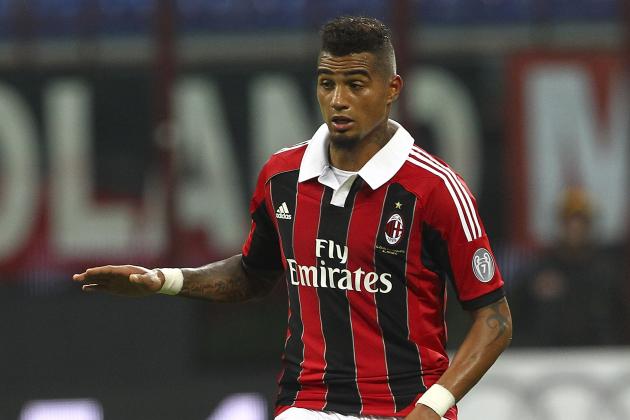 Marco Luzzani/Getty Images

During his first two seasons at Milan, Kevin-Prince Boateng was phenomenal. He was arguably Milan's best player en route to the Scudetto in 2011, and was dearly missed when he was suffering from injuries last season.
However, the Kevin-Prince Boateng of the past is gone. What happened?
Boateng looks like a lazy player of late, never influencing the attack. The 25-year-old has failed to find the net all season, often making a mess of any chance to put a goal on the board. He also has only one assist in 13 appearances so far this season.
Milan would be a much better club if Boateng was in form. Whatever his issue is, he needs to get it sorted out.
If he fails to do so, the rumors of his exit in January may not be such a terrible thing, especially if Milan can get a good payout.
Claudio Villa/Getty Images

Kevin Constant was brought into the fold at Milan on loan from Genoa. When the move happened, many Milan fans asked the same thing: "What can Kevin Constant possibly contribute to Milan?"
The 25-year-old played midfield at Genoa and never really stood out. In preseason games for Milan, he showed a little spark in the midfield, but nothing that warranted any excitement.
In recent weeks, Massimiliano Allegri has moved the Guinean international to left-back, where there has been a lot of experimentation over the past few seasons. So far, the move has paid off; Constant looks like he could get used to the position.
Of course, every Milan fan wants to see Didac Vila finally get a chance with the club when he returns from injury in a couple of weeks. But at the moment, Constant is in good form, playing effective defense and showing signs that he could be the plug Milan have been looking for, to fill the biggest hole in their squad.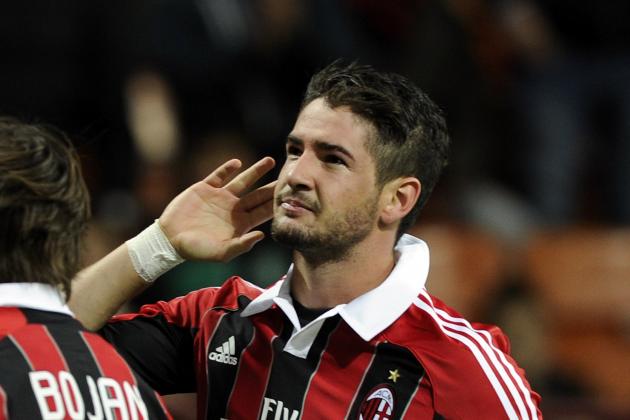 Claudio Villa/Getty Images

Alexandre Pato has been with Milan for five years. Once expected to become the most lethal goalscorer in the world, Pato has seen his time in Italy marred by injury and a resulting inability to score on a consistent basis.
Despite never getting into a rhythm apart from his 14-goal season during Milan's 2010-11 Scudetto campaign, some of Europe's giants have continued to send in offers for Milan's young Brazilian. The most notable offer came from Paris Saint-Germain last winter, but Pato decided to stay with the club.
The 23-year-old scored on an open net on Wednesday, but he has still struggled with injuries and has yet to fully convince critics that he is ready to be Milan's top striker.
Maybe Pato's rebirth is right around the corner. Maybe it's never going to happen. There's no way to tell right now.
AC Milan are strapped for cash, and it's likely that a club like PSG, Real Madrid or Chelsea will still be interested in Pato come January. If that's the case, it may be worth giving up on him and moving on.
If Pato leaves, Milan can use the money to find a young striker to replace him. The club have used their two non-EU spots for the season, but in the summer they could very well make a run at another young Brazilian in Leandro Damiao. There's no telling.
In any case, either Pato finds a sudden burst of form or he may be worth cashing in on in January.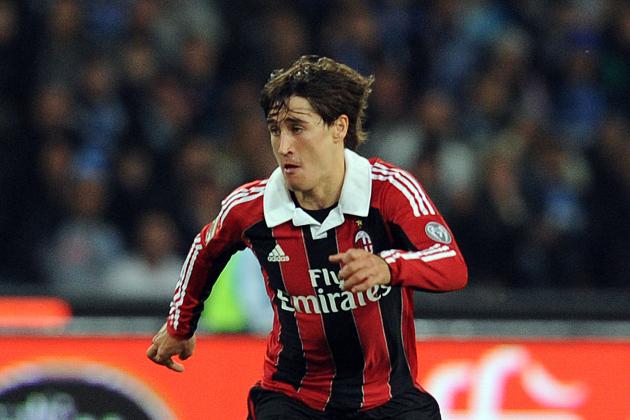 Giuseppe Bellini/Getty Images

This is not an AC Milan team like fans are used to. There are no legends in the team. But there are some talented, and for the most part young, players that together could be a good-looking team.
Center-back is still a big issue, with Daniele Bonera being the brightest and most consistent player this season in the middle of the defense. But he is currently injured, so Milan must rely on the likes of Mexes, Mario Yepes and Cristian Zapata. All three have been inconsistent overall.
However, with the rest of the squad, there's a lot of hope for a turnaround as Allegri's lineup has shown a lot of promise.
Obviously, Stephan El Shaarawy is the focal point of Milan's attack, but he needs players around him to help get him the ball and that he can lay off to.
Apart from the Anderlecht match, Bojan has been a good complement to El Shaarawy, showing a lot of pace and a threatening demeanor in front of goal. He only has one goal and two assists this season, but he works well with El Shaarawy and can be a solid player in the center.
At defensive midfield, having both Nigel De Jong and Riccardo Montolivo in the side has been beneficial to Milan, especially because with De Jong in, Montolivo can move farther up the pitch and be an excellent ball distributor.
Milan played a 4-3-3 at the start on Wednesday, but a 4-2-3-1 could work best. In a 4-2-3-1, both De Jong and Montolivo could play behind El Shaarawy, Bojan and Urby Emanuelson. That would be Milan's best three across behind a striker, with Pato up top. El Shaarawy and Emanuelson are menacing down the wings and Bojan can be creative behind a striker.
It is obvious from Wednesday's match that Boateng and Nocerino are not the lethal players they were last season and that breathing new life into the squad would benefit the club.
A strong XI that has an eye on the future with the ability to help Milan climb the Serie A table now would include: Christian Abbiati; Mattia De Sciglio, Daniele Bonera, Philippe Mexes/Cristian Zapata, Kevin Constant; Nigel De Jong, Riccardo Montolivo; Stephan El Shaarawy, Bojan Krkic, Urby Emanuelson; Alexandre Pato.
Giuseppe Bellini/Getty Images

Milan have been starting matches very slowly all season. They have a tendency to go behind early or allow the other team to control the match before finding a spark that sees them go off and tear opponents apart.
Oftentimes, this spark can be attributed to Stephan El Shaarawy. Milan have played best when their 20-year-old star is on point. The club are 5-2-2 this season in matches in which he scores.
El Shaarawy was the focal point of the attack once again on Wednesday. Much like the match against Napoli on Sunday, once they found their elusive first goal, they took control and were able to get a result.
The Milan of old used to come out early and feel out their opponent by slowly building up with the ball. The exact opposite was the case on Wednesday. Milan came out and quickly attacked the Anderlecht net, but then the hosts were able to push them back deep into their own end and make them defend against a Belgian onslaught.
Milan need to get into a comfortable rhythm earlier in matches, in order to avoid situations like against Anderlecht where they were very nearly caught out or against Napoli at the weekend when they found themselves down 2-0 before finally kicking it into gear.
If Milan can start finding a constant form for 90 minutes, they could be a tough team to deal with.