New York Yankees: 5 Bold Moves They Need to Make Before 2013 Season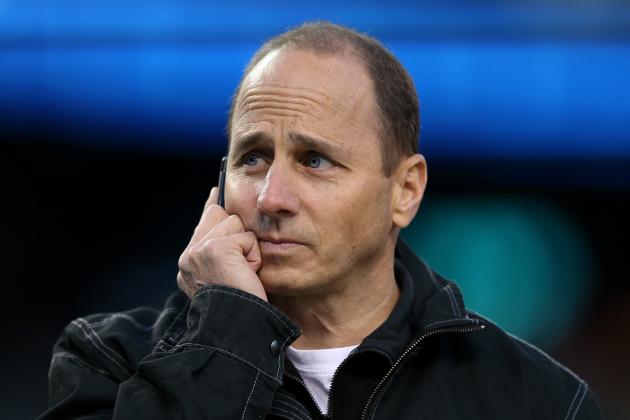 Leon Halip/Getty Images
Yankee GM Brian Cashman
During the 2012 Yankee playoff defeat to the Detroit Tigers, it became evident Brian Cashman needs to make major changes entering the 2013 season. Under the bright spotlight of playoff baseball, the Yankees advanced age and lack of dependable performers was exposed with nowhere left to hide.
Here are five bold moves the Yankees need to make before the 2013 season.
Begin Slideshow

»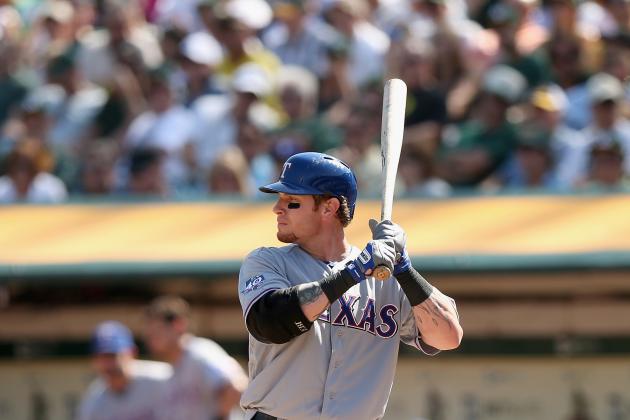 Ezra Shaw/Getty Images
Josh Hamilton
The signing of Josh Hamilton would eliminate every question mark the Yankee lineup had.
His high batting average, prodigious power and the Yankee Stadium short porch in right field makes for a perfect fit. Hamilton would be that feared, dependable bat the Yankees currently lack.
This move simply has to be made. The sooner the better, to open up other opportunities for needs to be addressed.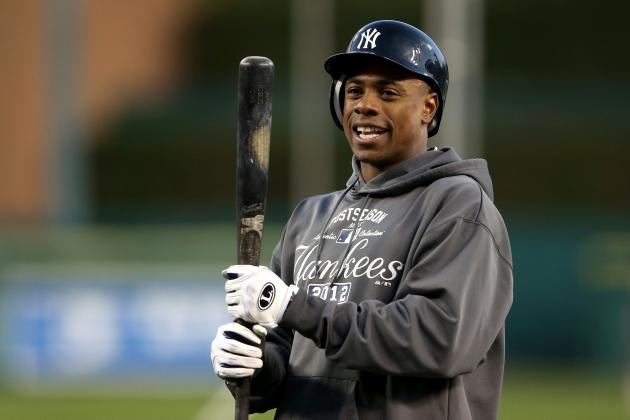 Leon Halip/Getty Images
Curtis Granderson
Derek Jeter is not the strongest leadoff choice despite his fine 2012 season. His bat handling skills make him better suited for batting second.
What the Yankees need for this spot is either a high on-base guy who can steal a base or a serious run producer.
Signing Ichiro is not the answer. At 39, Suzuki has not batted over .300 since 2010—an aging slap hitter will hurt the team in a spot usually designated for power.
Curtis Granderson could work if no one is signed. Curtis can draw a walk, run and generate instant runs. From the leadoff spot, Granderson would get more at bats per game as well.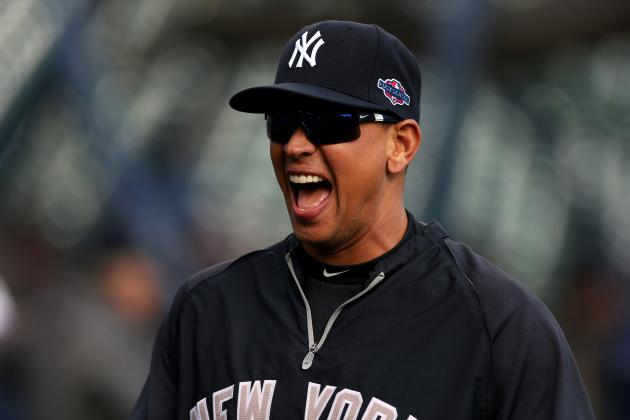 Jonathan Daniel/Getty Images
Alex Rodriguez
The odds of Alex Rodriguez rebounding with another big season are unlikely at the age of 38.
If the Yankees get 25 homers and a .280 average out of him, they should consider themselves fortunate. Forcing A-Rod into key middle of the order spots and waiting for him to produce would be a major distraction.
Bat Alex sixth and leave him alone. From there, he is no longer a question mark and even becomes a plus.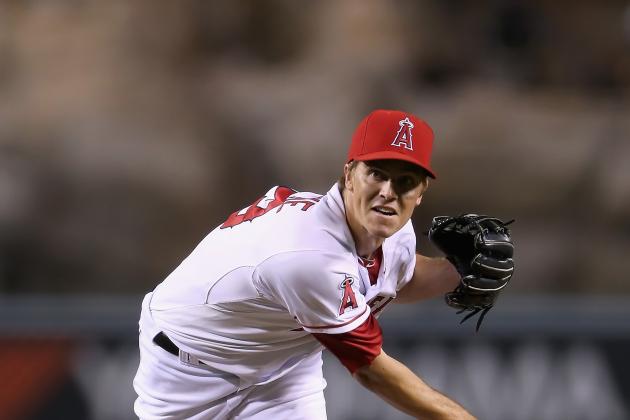 Jeff Gross/Getty Images
Zack Greinke
Really, how much of a chance is being taken by signing Zack Greinke? He would provide the Yankees an overpowering starter to go along with C.C. Sabathia. That is what wins ballgames in the playoffs.
For those concerned about Zack's ability to handle a big market, there are plenty of other storylines in New York to alleviate that pressure. Both a young arm and a Cy Young winner, signing Greinke is worth the chance. If it does not work out, at least he will still have market value.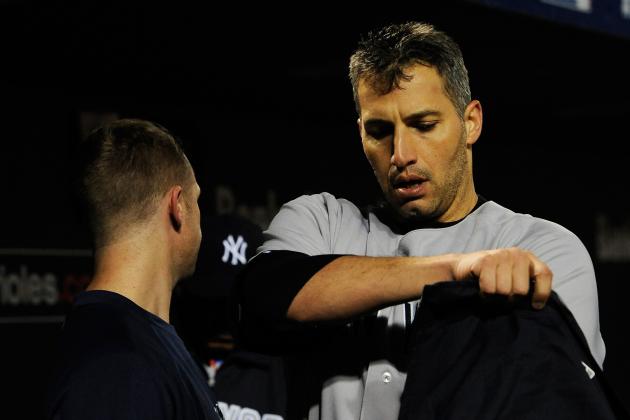 Patrick McDermott/Getty Images
40-year-old Andy Pettitte
The Yankees need to address their age issues.
Jeter will be 39, and A-Rod will be 38. If they re-sign Ichiro that would represent yet another old-timer. Ibanez and Pettitte are both 40.
Players usually do not turn back the clock during their advanced years. They decline. Bring in steady, reliable players who can survive a full season without breaking or slowing down as the season progresses.