WWE: 10 Superstars Who Could Hold a World Championship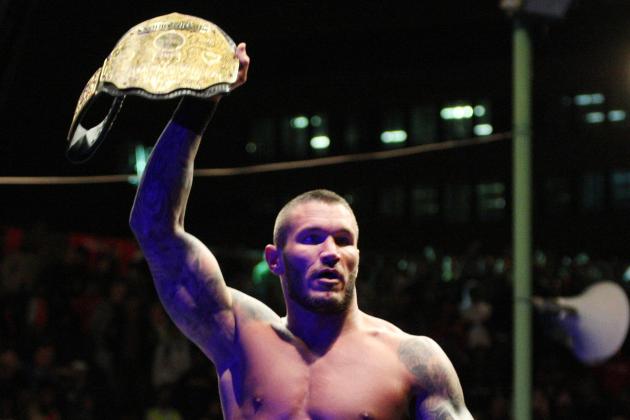 Gallo Images/Getty Images
A 2011 photo of Randy Orton with WWE's World Heavyweight Championship.
To be a world champion means a superstar is considered a top guy in the company.
Champions are made of athletic ability and a great persona that connects them with the crowd. And over the years, we've seen great wrestlers like "Rowdy" Roddy Piper, British Bulldog and William Regal never to win a world championship.
There are a few guys on the current roster that have great talent and have yet to be given that distinction.
Here is a list of 10 current WWE superstars who should win either the World Heavyweight Championship or the WWE Championship.
Begin Slideshow

»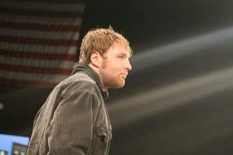 Before you start writing negative comments, consider that this man has a lot of hype coming out of the WWE developmental system. And it is all deserved.
Dean Ambrose came into Florida Championship Wrestling and went straight into a feud with Seth Rollins. What made their matches great was that neither man could get a pin on the other for two 15-minute ironman matches.
He is also known in FCW for his feud with William Regal, who continued to say on television that Ambrose may very well end his career. Regal also called him a kindred spirit.
What makes Ambrose a championship-worthy wrestler is that he has the microphone abilities that a lot of current superstars don't have.
His character seems twisted by society and has a vendetta against the world. It makes the perfect setup to a lot of feuds with some of the top stars in the company today (i.e. Miz, Ryback, John Cena).
It's hard to describe the man if you've never seen him. But luckily, the WWE has decided to debut Ambrose with Rollins and Roman Reigns in what seems like an invasion storyline.
This could be the first chapter of the greatest villain to walk into the WWE.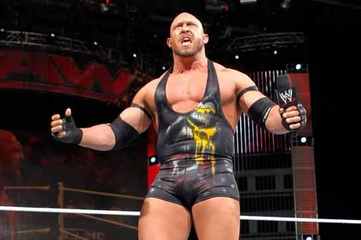 Courtesy WWE.com
At first, I did not like this character at all. I, and I'm sure others as well, called this a Goldberg and Rob Van Dam mix.
But in the course of a few months, the fans have chanted with him "feed me more" as he would walk to the ring, prepares to deliver a vicious clothesline, or celebrate after the match.
The man is a big, strong, powerhouse type that the WWE always tends to give a big push to. So it would not be a surprise to see this man win the WWE Championship one day.
The one thing I feared is that he would win the title too early, and it was a shocker that he got a championship match against CM Punk as quickly as he did.
But patience is key when it comes to developing top superstars.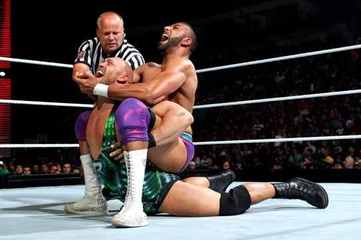 Courtesy WWE.com
I really wish the WWE would stop dropping the ball on a guy who not only has a decent look, but is good at being a bad guy.
How badly have they dropped the ball? He's in a faction with Heath Slater and Drew McIntyre without any reasonable explanation or storyline. It just happened.
I enjoy seeing Jinder Mahal wrestle and I think he's one of the most underrated superstars on the roster. All he needs is a good manager to help guide him on a good run to get a championship match.
Maybe this would be a perfect time to bring back Shawn Daivari, who used to be the mouthpiece for Muhammad Hassan and The Great Khali.
He just needs to get the right setup to become a top-tier wrestler.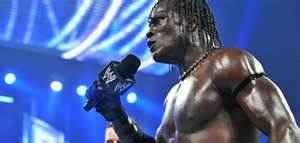 Courtesy WWE.com
What's up?
Here's someone who has been a workhorse in and out of the WWE. Yes, he's won a world championship with Total Nonstop Action Wrestling, but nowadays, that doesn't count. Anyone who's worked for WWE and was released, even if they only stayed for a cup of coffee, were given the TNA World Championship.
But back to R-Truth, who has been a very fun character to watch over the last year. It started with his conspiracy theory and then his step into insanity where he started talking to people who weren't around.
With his move set and skills on the microphone, it sometimes makes me wonder why he hasn't had a run with the WWE Championship before.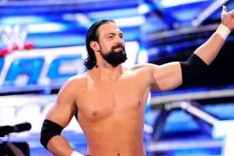 Courtesy WWE.com
Allow me to beg your indulgence for just a moment.
Here is a young star that has definitely made a name for himself right away. Consider how he is able to deliver insult after insult towards the crowd and his opponent with such witty dialogue that you have to think to realize that you were made fun of.
This is a perfect heel and is probably going to get a singles run shortly after the end of his current partnership with Cody Rhodes, who you will see later in this list.
Expect the intellectual savior of the masses to be given more face time.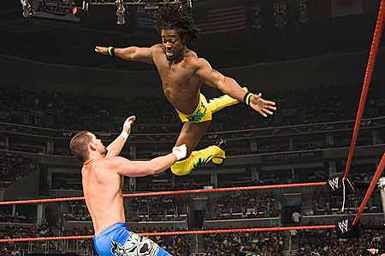 Courtesy WWE.com
Another high flyer that I see having a similar run with a world championship like Rey Mysterio or Eddie Guerrero.
Kofi Kingston has come a long way from his really fake Jamaican accent and debuting on the now-defunct ECW brand. But Kingston has had great matches with many top stars including Daniel Bryan, Miz and Randy Orton.
Right now he has the Intercontinental Championship, which I could see him dropping in the next few months as the Royal Rumble is ready to begin. It could be a good time to give someone like this superstar a good run towards WrestleMania in April.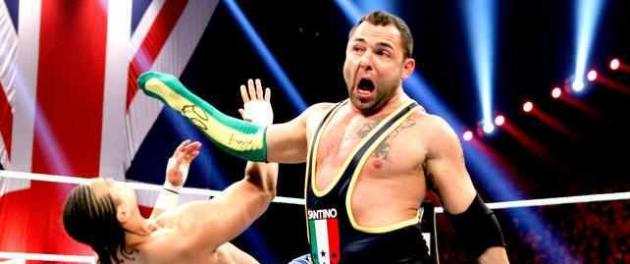 Courtesy WWE.com
Sure, this man has mostly been comic relief in his WWE career. But the fans are loyal to wrestling's favorite Italian.
Santino Marella has been an United States Champion, an Intercontinental Champion, and tag team champion. So what's to stop him from taking the next step up?
We had a bit of a tease at the 2011 Royal Rumble when Alberto Del Rio thought he won before Marella hit him with his signature Cobra strike that almost led fans to believe they were witnessing the biggest upset in WWE history. But of course, Del Rio won after reversing an elimination attempt.
What would be best is for Marella to win a Money in the Bank ladder match and to cash in on a heel champion when no one is expecting it.
If you thought the fan reaction was loud when Santino almost won the Royal Rumble two years ago, imagine if he became WWE Champion.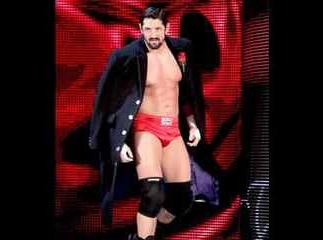 Courtesy WWE.com
Ever since his "winds of change" promo during a challenge in the first season of NXT, I knew that Wade Barrett would become the first-ever world champion out of England.
Known for his bare-knuckle style, Barrett has also been a great leader for Nexus and a strong member of the Corre. It may have been that the only reason he has yet to win a world championship is that maybe WWE officials thought it would be too early and don't want to rush a good thing.
But there's no denying that Barrett is one of the better talkers in the company and has been able to establish himself in great feuds against Randy Orton and John Cena.
This could be a future Royal Rumble winner and could be a great match-up for someone like Sheamus, if he holds the title around that time.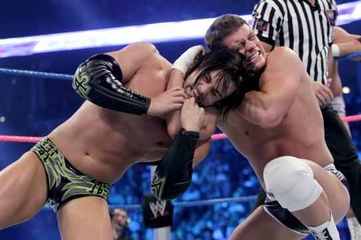 Courtesy WWE.com
I'll admit that at first I wasn't really digging his gimmick when he was giving grooming tips. But since then, he's grown into such a great heel.
I think his best work was when he wore the mask, talked in a very deep villainous tone, and placed paper bags on other wrestlers. I hope that he can go back to something similar to that because that would be a perfect type of character to have as a champion.
He's held the Intercontinental Championship and brought back the old-school design from what fans had been used to seeing for about a decade.
Now if he were to win the WWE Championship, it would be perfect if he was the one to get rid of the spinner belt that John Cena created. Maybe a return to something classic like the winged-eagle.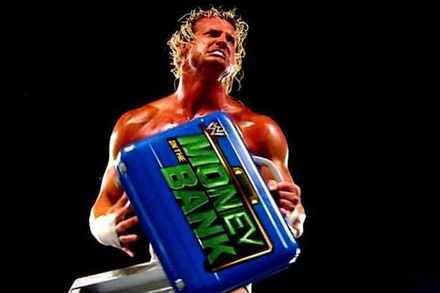 Courtesy WWE.com
If there was anyone who deserves to cash in the Money in the Bank briefcase at WrestleMania, it's Dolph Ziggler.
What a long way this man has come from being a male cheerleader in the Spirit Squad. And I remember a time when many of us thought that Kenny Dykstra would be the next big star coming out of that group. (Boy, were we wrong).
Ziggler has evolved as a showman character that reminds me a lot of Shawn Michaels, Mr. Perfect Curt Hennig, and a little bit of Billy Gunn.
This is a man who prides himself in stealing the show, just like a certain Mr. WrestleMania that we all remember.
Could this year's WrestleMania be the defining moment in Ziggler's career? It would be interesting to see who they would have him feuding with when, not if, he cashes in and wins the World Heavyweight Championship.