Pittsburgh Steelers: Building a Free Agent Shopping List Around Projected Cap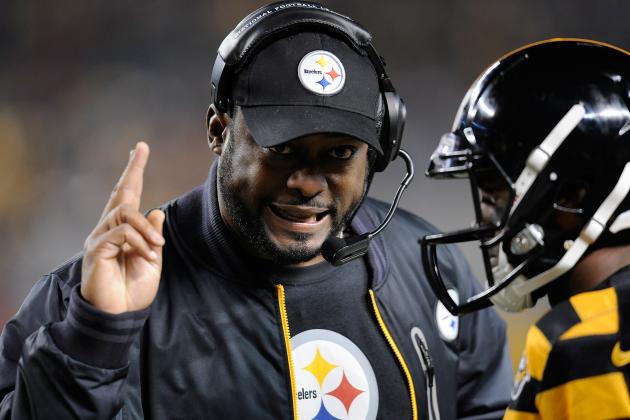 Joe Sargent/Getty Images

The Pittsburgh Steelers have had some serious injury woes in recent weeks. That has put their depth to the test and given the team pause when it considers how to approach the free agent market and the draft.
It's never too early to look into the crystal ball a little bit. Let's take a look at how the Steelers project as far as cap space and what they might want to do with it on the free agent market.
Begin Slideshow

»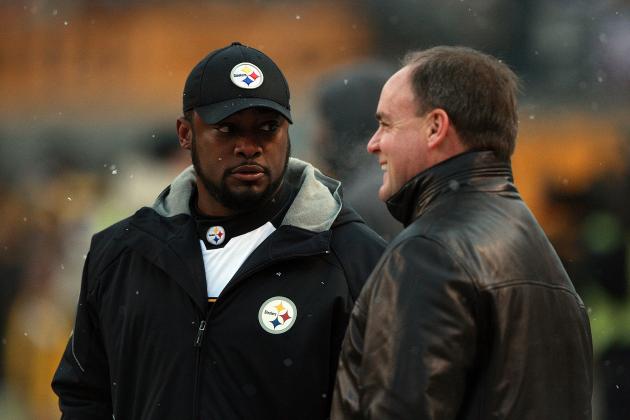 Karl Walter/Getty Images

Pittsburgh has a lot of money coming off the books next year. The contracts of several veteran players are up and some of those players are not likely to be coming back.
Currently (according to Spotrac), the Steelers have $84,880,850 committed to next year's contracts. While that number has a million caveats next to it right now, we can use it as a starting point. The projected salary cap for the NFL next season is likely to be around $121 million.
This means that, just in raw contracts, the Steelers are well under the cap. But like I said, there are caveats.
Money is rolled over for various reasons; there are charges on contracts that raise the salary commitment of the team. The Steelers are not in as good of a financial shape as they seem.
I would predict another round of restructuring for Ben Roethlisberger ($11.6 million in 2013 according to the above Spotrac chart), LaMarr Woodley ($9 million), Troy Polamalu ($7.5 million) and James Harrison ($6.57 million). I'm going to say the Steelers can free up enough to have around $15 million in cap space for free agents and draft picks.
That's not much, but the Steelers won't buy big in free agency anyway. Now let's take a look at the shopping list for the top four positions of need and who they might be able to bring on board. I'd say one or two of these spots at most will be filled in free agency.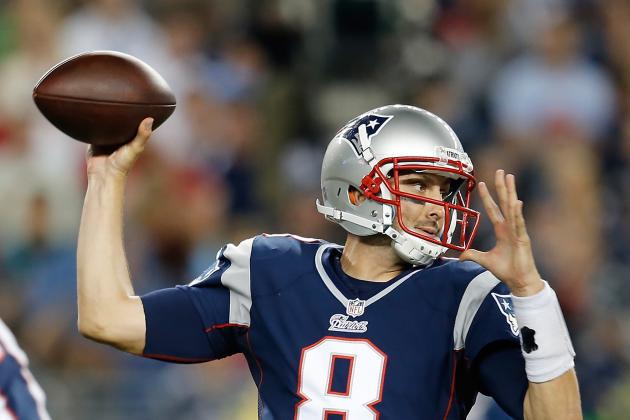 Jim Rogash/Getty Images

There's a strong possibility that the Steelers could resolve this issue before the season is out. The rampant injuries at backup QB have put the team in a position where they will have to sign a new face.
Continuing with Byron Leftwich and Charlie Batch is out of the question, but it should have been that way last year as well. The Steelers have done themselves some harm by sticking with two older guys who are prone to injury.
Taking a look at the free agent prospects, I really like Brian Hoyer and Stephen McGee. Both are younger, have a quick release and both have upside. The Steelers added Hoyer today and would be wise to hold onto him after the season.
With that, the Steelers could elect to draft a young passer to develop as a project. This would solve the quarterback position and prevent incidents like the Baltimore loss on Sunday night.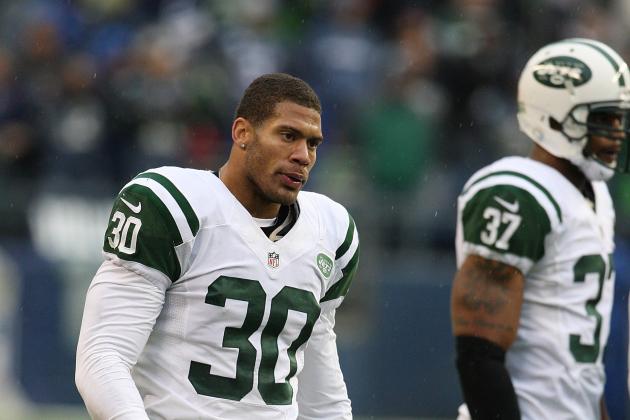 Kevin Casey/Getty Images

There is a Pittsburgh faction in favor of sending Troy Polamalu packing after another injury-filled and ineffective campaign. I'm not there yet, but I wouldn't be surprised if Polamalu retired. He's taken a ton of hits to his head and his body has broken down on him. It might be better to leave now than be forced out later.
Polamalu or no, the Steelers would be wise to examine the market for strong safeties. This is another position I expect to be addressed in the draft, but since it isn't necessarily a key need yet I'd rather see the team look at the free agent market.
In other words, I'm still approaching this as acquiring a guy who can back up Polamalu effectively.
As for who might fit the bill cost-wise, there are a few options.
Madieu Williams is a middle-tier guy that could be a decent backup option. He's definitely an upgrade over Ryan Mundy or Will Allen. Both players are free agents, which makes this even more important.
If the Steelers want to go a little bigger and potentially look at replacing Polamalu, they could look into LaRon Landry, but that might not be a great idea or even possibility.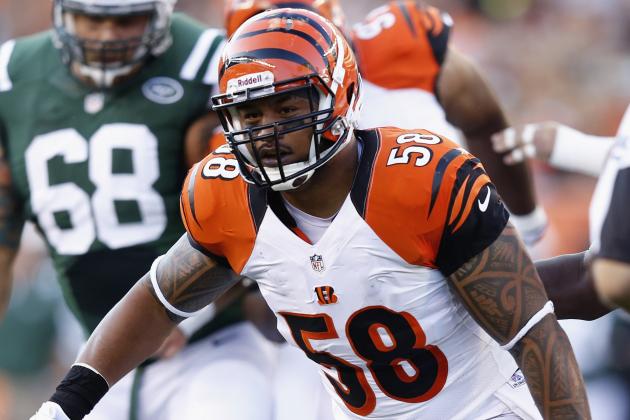 Joe Robbins/Getty Images

The Steelers were very lucky with acquiring Larry Foote. He's been excellent as James Farrior's replacement and has been very motivated to perform at a high level after being a backup for several years. But Foote isn't a long term solution.
Sean Spence was drafted last year to be that guy, but his injury brings into question his chances of fulfilling that role. Stevenson Sylvester has been a disappointment and has done little to step up.
The Steelers could look to the draft for a replacement once again, but they made good after signing Farrior as a rare free agent addition years ago. Going that route again could pay off and there are some intriguing names out there this year.
I'll give you a longshot name here: Rey Maualuga is the guy I'd enjoy seeing. He's got a lot of positive attributes and could fit in very well with Lawrence Timmons on the inside. The Bengals may hold onto him, but the work done by Vontaze Burfict could force some changes there.
Beyond him, there are a lot of potential players at various points in their careers. If the Steelers were to pull another Farrior-type signing, they'd be wise to go with the guy from down the road.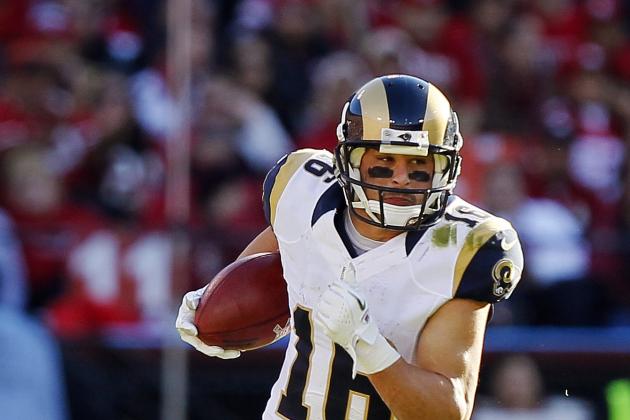 Brian Bahr/Getty Images

I'm unconvinced on this being a major area of concern. The Steelers have done well with just four wide receivers on the roster. The problem is that one of those players may not be back next year.
Mike Wallace is a free agent, and I don't see the Steelers franchising him at this point. His play was great after emerging from his hold-out, but since that early jump he's fallen into a bad habit of dropping easy passes and not giving his all on passes within his reach.
Even with all of that, Wallace is going to demand a top contract. The Steelers weren't willing to do it last year and I see nothing changing on either side now.
Instead, I'd expect the Steelers to spend some of their dollars on a new contract for Emmanuel Sanders, who would take over for Wallace as the starter opposite Antonio Brown, and perhaps a free agent addition.
As for who that might be, the Steelers could take a buy-low option on Danny Amendola and see if he can stay healthy for a full season. The Rams may move on from him. If they do, someone should see if they can get him for a low number.