Juventus Beat Chelsea: What We Learned From Juve's Triumph Over the Champions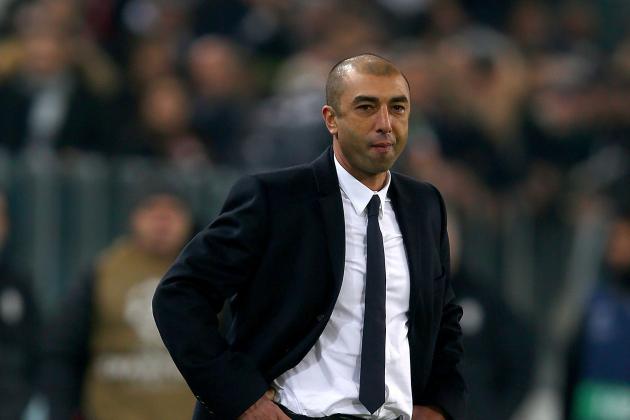 Clive Rose/Getty Images
Roberto di Matteo has much to consider after his side's defeat at Juventus
Struggling Chelsea faced an in-form Juventus side Tuesday night in the Champions League, and very little went right for the visitors.
Within first five minutes, Petr Cech was forced to push Stephan Lichsteiner's volley onto the post, and the pressure rarely let up from there.
Though Eden Hazard had a great chance to put his side ahead inside ten minutes after a brilliant winding run from Oscar, the hosts were far the better team on the night. Chelsea, setting up in a defensive wing-back formation, had problems from back to front, while Juventus created chances consistently from all sides.
It's no mean feat beating the champions of Europe so comprehensively, putting them in danger of elimination to boot. How did they do it?
Begin Slideshow

»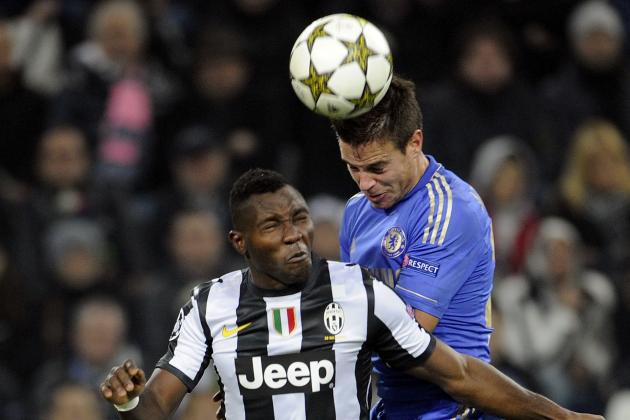 Claudio Villa/Getty Images
Cesar Azpilicueta may have won this battle against Kwadwo Asamoah, but the war over the ninety minutes was a definite defeat for the Blues
Roberto di Matteo inserted Cesar Azpilicueta into his starting 11 as a right wing-back to deal with Juventus wing-back Kwadwo Asamoah for only his fifth appearance of the season.
The move looked ill-fated from the start, as Asamoah was pushing on beyond Azpilicueta and facing off against Branislav Ivanovic in the first minute.
In fact, it was unclear throughout the match exactly what role Azpilicueta was meant to play, as the Chelsea defense often reverted to the simple flat back four to which they're more accustomed.
Azpilicueta did little to quell the attacking prowess of Asamoah, and offered next to nothing going forward. He was duly substituted after 60 minutes.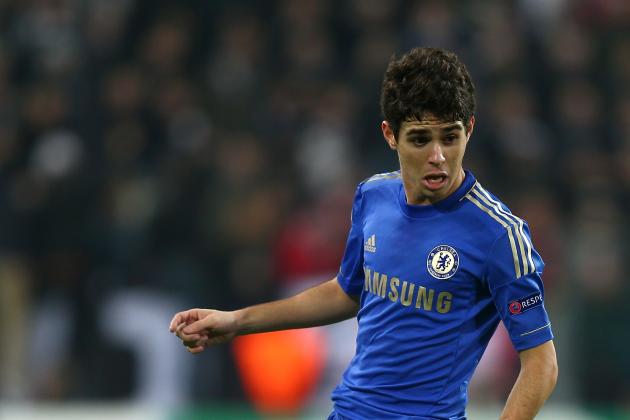 Clive Rose/Getty Images
Chelsea's tactics left Oscar, Hazard, and Mata isolated against the Juventus defense
Beyond the puzzling selection of Azpilicueta, di Matteo's defensive tactics cost Chelsea control of the match.
Playing without a striker should have given Chelsea much more control over the middle of the park, but they seemed content to sit deep and let Juventus dictate the pace of play.
Juventus, meanwhile, took advantage of Chelsea's tentativeness, sending players forward at every opportunity.
Without a recognized striker, Chelsea lacked a target for outlet passes from their defensive posture, as well as for crosses. Though they troubled Juventus on the counter, they were unable to take advantage of the few chances they managed to create.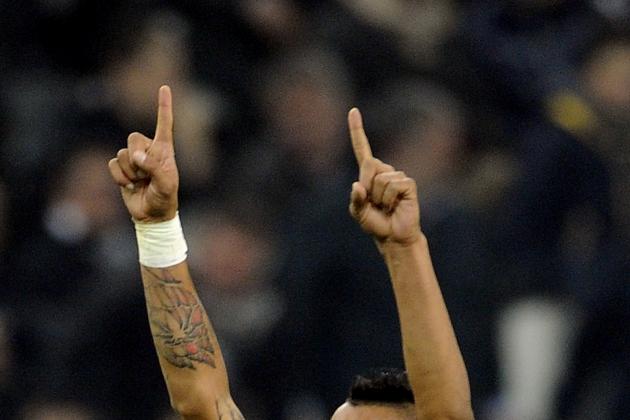 Claudio Villa/Getty Images
Arturo Vidal celebrates his goal against Chelsea
England supporters are just getting over their nightmares of Andrea Pirlo from the quarterfinal of Euro 2012, but the Chelsea fans now know the midfield maestro isn't the only quality player directing traffic in Turin.
Claudio Marchisio and Arturo Vidal turned in lively performances against Chelsea, building on their strong seasons and ever-growing confidence.
The two midfielders play slightly advanced of Andrea Pirlo, and alternately popped up between Chelsea's midfield and defense. They never shy away from crashing into the penalty area to get on the end of crosses, as Vidal showed in the splendid move that led to his goal.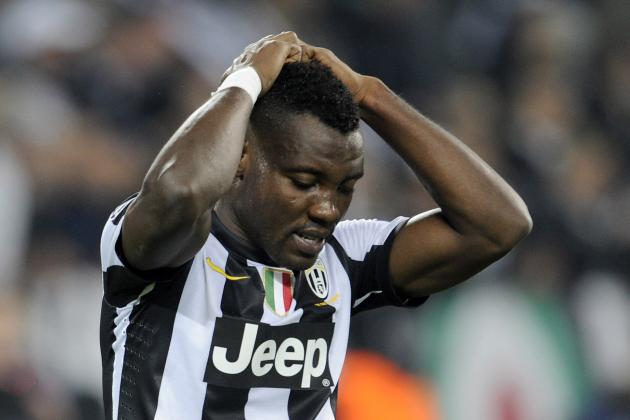 Claudio Villa/Getty Images
Asamoah couldn't convert on this occasion, but he was a key ingredient to Juventus' victory over Chelsea
Kwadwo Asamoah had a splendid match, getting up and down the left side and always looking to put in dangerous crosses for the two strikers.
What he lacked in technique and passing acumen, he more than made up for in pace, power and crossing ability. Azpilicueta couldn't deal with him, and Ivanovic didn't have the pace to contain him.
His 40th minute cross was was nearly bungled in by David Luiz and Ashley Cole before the latter cleared it off the line. His 46th minute service would've been met by the onrushing Lichsteiner, but Cole was again able to glance it clear.
Asamoah's diligent work was finally rewarded with an assist on 60 minutes when he quietly slipped behind Ivanovic on the left and found Vidal across the center.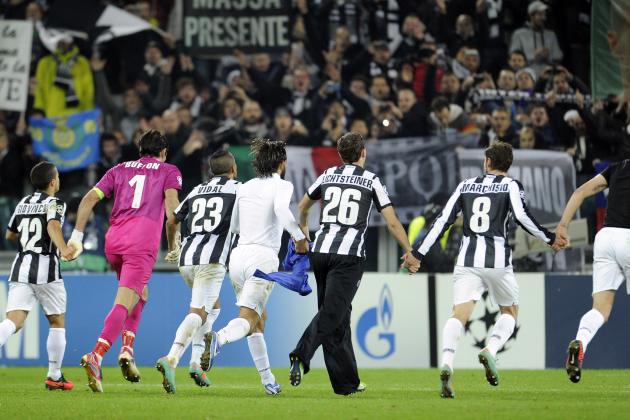 Claudio Villa/Getty Images
Juventus celebrate their victory over Chelsea after the match
Juventus's massive victory over Chelsea could be a harbinger of things to come from the Turin side. Can they go on and win the Champions League?
They may not be as good a pure football team as the likes of favorites Barcelona, and they will never complete as many passes as the Catalan giants. Nevertheless, they attack relentlessly with speed, power, and incisive movement.
Their use of two strikers, increasingly uncommon in world football today, allows them to get the ball forward early without resorting to hopeful long passes.
Though they may not defend with the same numbers, or intent, as great Italian sides of the past, they nevertheless can call on three international center-halves and one of Italy's great goalkeepers to keep things tight at the back.
And despite their quick style of attacking, they have the calming influence and experience of Andrea Pirlo to keep the ball in midfield when needed.
Before they can worry about the next phase, they face a tough task in Donetsk, where they will most likely have to get a point to advance.