Michigan Football: 5 Reasons U-M Is Built to Ruin Buckeyes' Perfect Season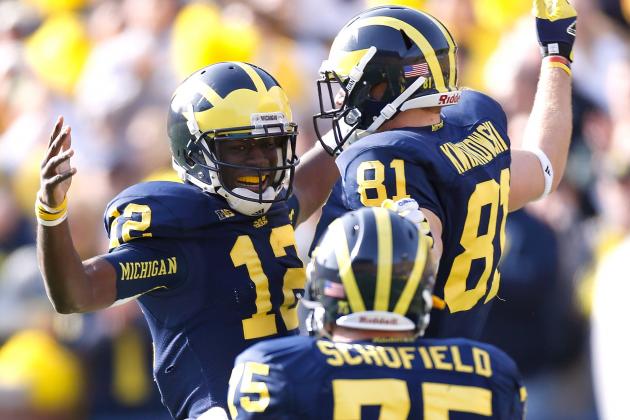 Gregory Shamus/Getty Images

Even though it's undefeated, OSU is far from an elite team. The "experts" out there calling this game a mismatch couldn't be any more wrong.
The game is basically a tossup, and if it were in Ann Arbor Michigan would likely be favored.
So what makes this Michigan team so dangerous? Here's a look at five of the biggest things Michigan has going in its favor for this game.
Begin Slideshow

»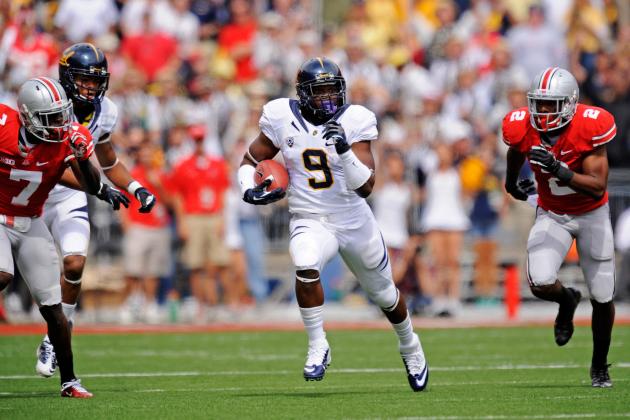 Jamie Sabau/Getty Images

OSU's pass defense ranks 85th nationally, but that's the highest it has been in weeks. The fact that it is that bad in a league that seldom throws for many yards is even more embarrassing.
For example, 10 of the 12 Big Ten teams rank in the top 60 nationally in pass defense, with OSU and Northwestern being the only two that don't.
With the way Michigan has been throwing the ball lately, it should definitely be able to take advantage. Gardner has looked unbelievable playing quarterback, as all of his throws are seemingly right on the money.
This has also led to a resurgence from both Roy Roundtree and Jeremy Gallon.
Bradley Roby is solid as a young corner in the OSU secondary, but Travis Howard and C.J. Barnett are not having the kinds of years that were expected of them.
Michigan should definitely be able to have success throwing on this secondary.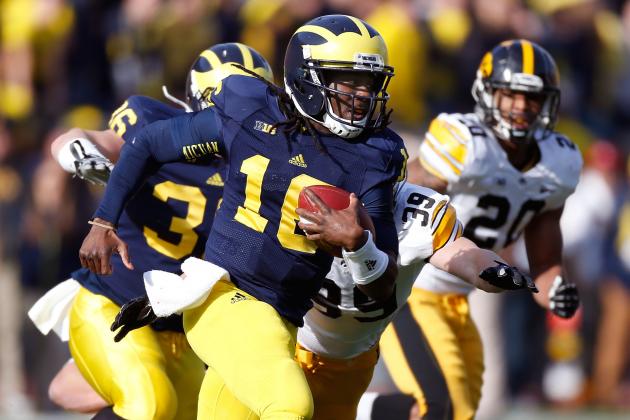 Gregory Shamus/Getty Images

Even though it just debuted last week, Michigan's new look on offense appears to be very, very hard to stop.
Having Denard Robinson line up all over the field will give OSU's defense nightmares. We'll see plenty of Robinson at running back, and probably even at slot receiver.
There's no reason not to give him a few snaps at quarterback as well. The more confusing, the better.
OSU has one of the best rush defenses in the country, so Michigan will have to be creative. Plus, with Fitz Toussaint out, it'll be yet a bigger challenge.
Robinson better be up to the task, and there's no question that he will be.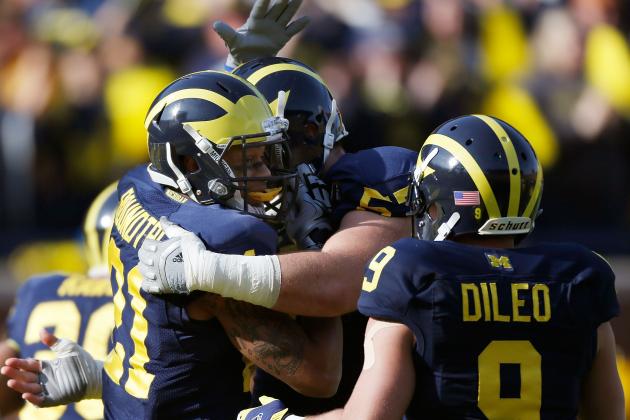 Gregory Shamus/Getty Images

A lot of people won't agree with this one, but it's true. OSU has not faced a better team all season.
Some people may try to make a case for Nebraska, but that's ridiculous. Penn State? Not quite. Michigan State? Give me a break.
This will be OSU's stiffest test in a season that involved a cupcake schedule. Although most people didn't think they'd be 11-0, it was clear to see that OSU would be 10-1 or 9-2 at the worst at this point, just because of its schedule.
Plus, look at the close calls OSU has had this season: a one-point victory over a mediocre MSU team, a three-point victory over a bad Indiana team, an overtime win against a bad Purdue team (at home), and another overtime win over an average Wisconsin squad.
We'll see how OSU responds to the challenge Michigan will present.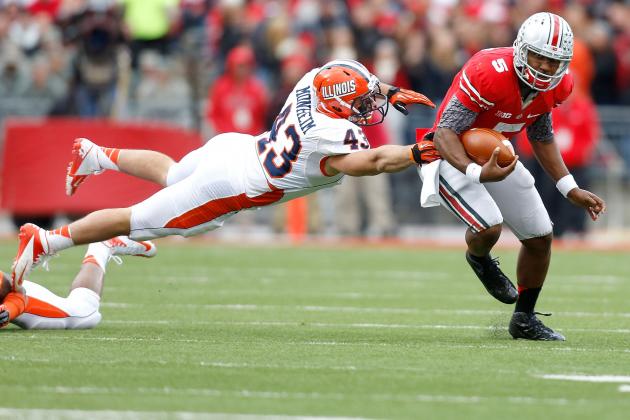 Kirk Irwin/Getty Images

OSU attempts 46 rushes per game, which is exactly double the amount of passes it attempts.
In fact, its passing attack ranks as one of the worst in the country, throwing for only 180 yards per game. Combine that with the fact that Michigan's pass defense is statistically the best in the country, and it doesn't bode well for OSU.
That's probably fine with them, though. Their game plan is to pound the ball anyway, and that's just what they'll do. OSU rushes for 245 yards a game, which is ninth nationally.
If Michigan can take that away, though, it would likely win. It won't be easy, but it's certainly doable. From late September up until the last two games, Michigan's rush defense was lights out. Nobody was able to run on them until Northwestern's option attack tore them up.
If Michigan reverts back to the rush defense we saw most of the season, it will likely win.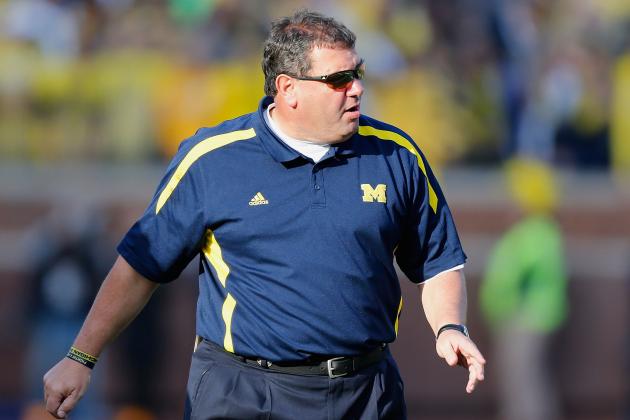 Gregory Shamus/Getty Images

Where do we even begin with this one? We all know the renewed intensity Brady Hoke and everybody at Michigan has for this game, and why that plays such a factor.
People will say that Urban Meyer equals that intensity, but Hoke has coached a game in this rivalry; Meyer has not.
That is why it is the blatant truth when people say the teams' records can be thrown out the window coming into this one. For example, Michigan was supposed to handle last year's OSU team, yet they barely won. The same can be said for the 2009 version, in which OSU was supposed to handle Michigan, yet barely squeaked out a win.
Another huge side story is the fact that Michigan still has a shot at the Big Ten title. If Nebraska loses on Friday, I can't even imagine the intensity Michigan will come out with when it takes the field on Saturday.
As if this rivalry wasn't already intense enough...