5 Contenders to Be the Next Face of U.S. Men's International Soccer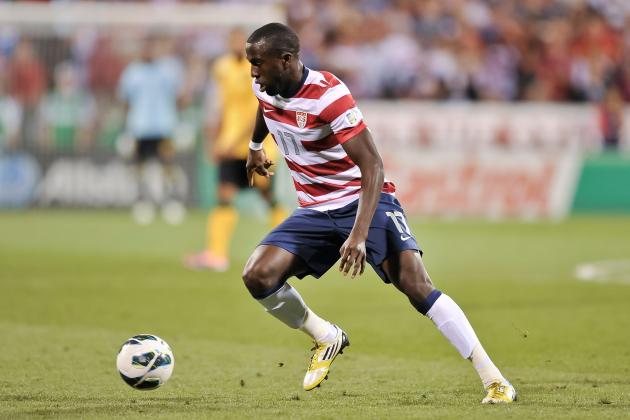 Jamie Sabau/Getty Images

The face of American soccer has been Landon Donovan. That should go without saying.
Clint Dempsey has joined Donovan in the last few years.
Who will carry that banner in the future? It cannot always be those two.
And let's just be honest with ourselves: It has to be a forward or midfielder. Fans may respect keepers and defenders, but they are rarely the face of a nation's team.
Tim Howard may be the closest a keeper will ever get.
There has been an influx of talented youth for the U.S., but we have yet to see anyone break out and make their mark yet.
Here are five current USMNT members who could replace Donovan as the face of U.S. Soccer.
Begin Slideshow

»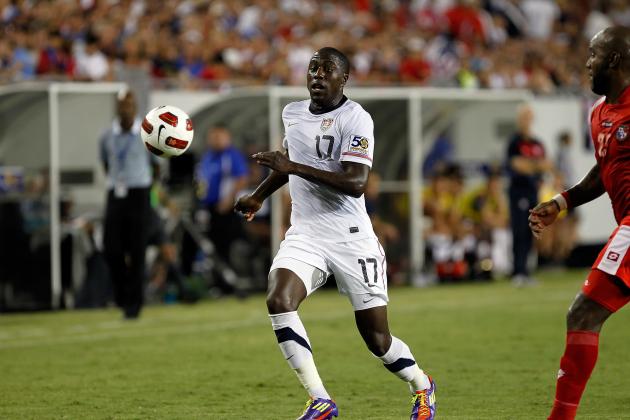 J. Meric/Getty Images

Jozy Altidore is the winner of the "Captain Obvious" award for this piece. Is he for sure the next face of American soccer?
No, but he certainly has the most hype surrounding him.
Unfortunately for Altidore, he has yet to make a big splash. Fans simply cannot will him to the forefront.
Eventually, his on-pitch performances will have to catch up.
Altidore has stepped up his game in league play, but not for the national team. One can only hope he breaks that glass ceiling soon and becomes a major contributor. In 52 caps, he does have 13 goals in his USMNT career.
He is still only 23 years of age, and he is still growing as a man and athlete. That is the good news.
If he can begin to score and excite in the upcoming FIFA World Cup Qualifiers, we could see him start to make a claim as the future face of American soccer.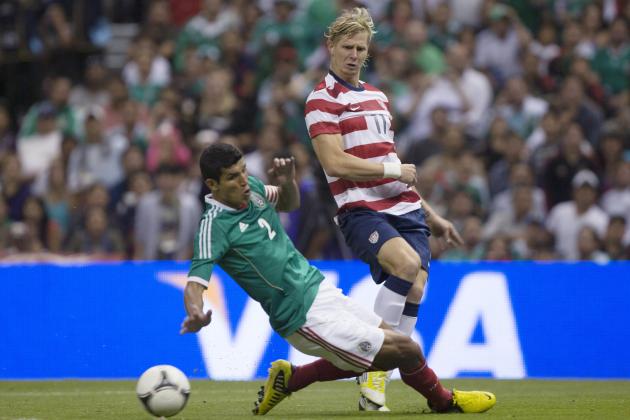 Miguel Tovar/Getty Images

The 22-year-old midfielder has not had many appearances with the national team, only 15, but he made an impact in 2012.
In the friendly at Azteca, it was Shea's run down the left wing that set up the Michael Orozco Fiscal goal to give the USMNT its victory.
What is his biggest asset to become the face of U.S. Soccer?
He is a good-looking, young man who plays for the MLS. He will get more face time than those talented Americans who decided to play in international leagues.
He could be more marketable to the American public than others.
Only time will tell if he can move in to a full-time role in the U.S. midfield and state his case.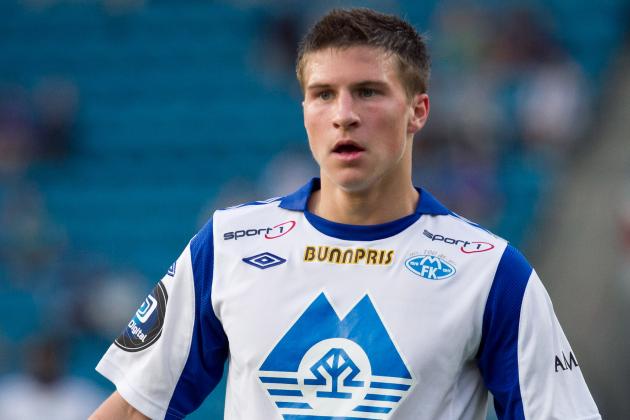 EuroFootball/Getty Images

Joshua Gatt scored three goals in four appearances for the USMNT U-20 team during his 2010-2011 run. Those are exciting numbers, and numbers we would love to see make their way to the senior squad.
Gatt plays for Molde of the Norwegian professional league Tippeligaen. His 2012 is going well thus far: six goals in his 27 appearances.
The 21-year-old got his first cap with the senior roster in the most recent outing against Russia.
The jury is still out on how he will fit in, though.
If he can continue this type of production, he could be the one called upon to replace the likes of a Donovan as he continues to age.
Gatt unquestionably has a wealth of talent.
As the USMNT looks to add talented youth to its ranks, Gatt is right at the top of the list.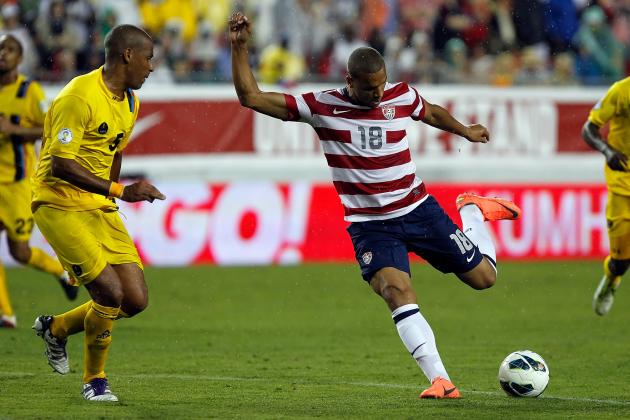 J. Meric/Getty Images

Remember when the U.S. failed to qualify their U-23 team for the Olympics?
That was not the fault of Terrence Boyd. Boyd scored both of the United States' goals in that match.
Remember when the United States defeated Mexico at Azteca? Yeah, that was Boyd on the assist.
He has made a significant impact on U.S. Soccer in 2012 without much fanfare. Boyd has seven caps and no goals, but it is early in his career.
He is only 21.
The German-American could very well be the answer for the future.
2013 and The Hex are just around the corner. Boyd can be a major contributor to the U.S. as they try to qualify for the 2014 World Cup.
If he does, then expect to see more excitement and more No. 18 jerseys in the crowd moving forward.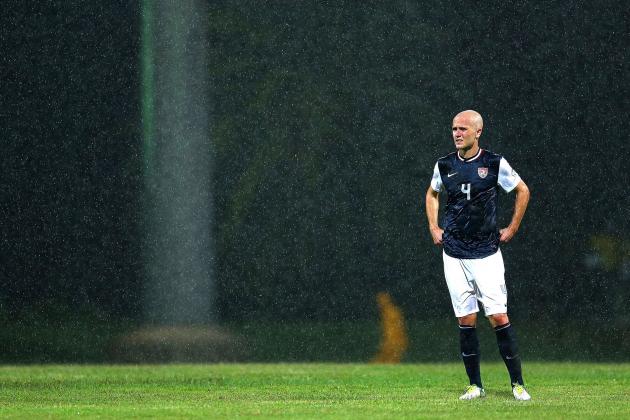 Mike Ehrmann/Getty Images

Michael Bradley did more to show his importance to the USMNT by being absent than by playing.
It was evident just how badly they needed his presence while he was away.
Bradley has already moved in to a position to call himself one of the, if not the, most important players on the roster. As that becomes more evident to fans, it will increase his stock as a piece of marketing for U.S. Soccer.
In 2010, he was just the coach's son.
Two years later, he has proven most of us wrong.
No. 4 is the most likely player to eclipse Donovan or Dempsey in the near future. We could see his mug on U.S. Soccer paraphernalia a lot more moving forward.
Bradley is the linchpin of the USMNT.
They will only go as far as he takes them, and that will translate in to more fans jumping aboard his bandwagon.