UFC: Best-Case Scenario for Each Champion in the Coming Year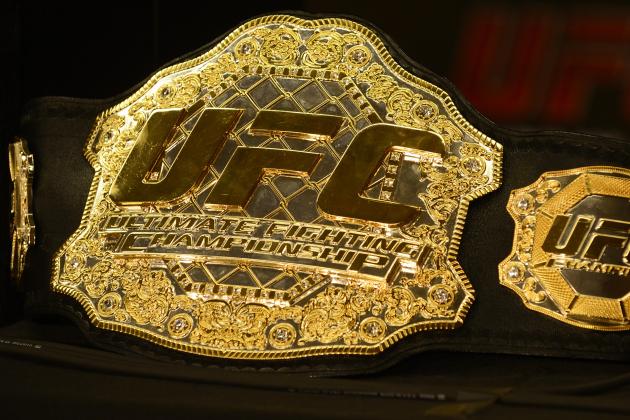 Ron Chenoy-US PRESSWIRE

A lot can change in a year, especially if you're the man (or now woman) wearing UFC gold.
Looking across the divisions, three of the current champs didn't hold a belt at this time in 2011, one guy has become interim champion, another spent all year on the shelf, and Anderson Silva and Jon Jones were…well, they were Anderson Silva and Jon Jones.
With 2013 just around the corner, here are some thoughts on the best-case scenario for every guy who currently sits atop a weight class in the UFC.
Begin Slideshow

»
Tom Szczerbowski-US PRESSWIRE

The first man to ever wear a title as the top 125-pound fighter on the UFC roster, Johnson is still not a big draw and is largely panned for his style. His first defense as champion will be against John Dodson, a TUF winner with a bit more flash and charisma.
Realistically, the best-case scenario for Johnson is that he beats Dodson in a memorable FOX headliner in January, then defends convincingly against Ian McCall at some point during the year.
Many people still think McCall was robbed in their first meeting, and lots of talk about "Uncle Creepy" having a hard weight cut the second time out have left people wondering if the champ truly is the better man between them.
If none of that comes to fruition, just making people care about him might be enough for "Mighty Mouse." It seems like not many do at the moment.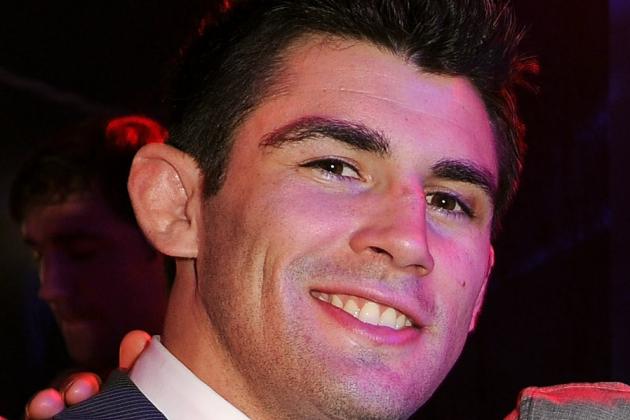 Jason Merritt/Getty Images

Cruz is the true king at 135 pounds, but with a blown ACL and the subsequent recovery time, he hasn't been able to show it since 2011.
A good year for him would be a return from injury and a unification bout against interim champ Renan Barao (or whoever has the title at the time), followed by a completion of his trilogy with Urijah Faber—the only true money fight the UFC can put together at that weight.
A return from injury and two fights would be solid for a guy who's been out for so long.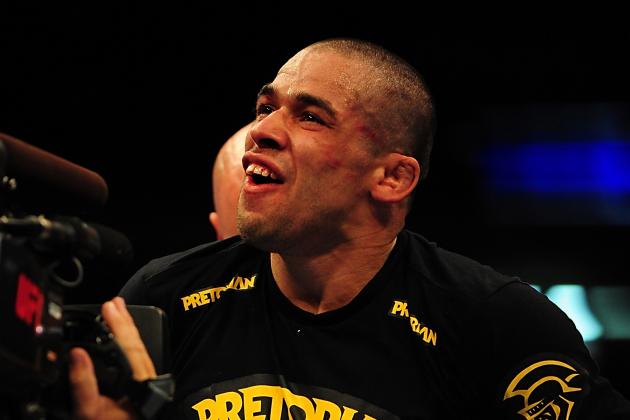 Anne-Marie Sorvin-US PRESSWIRE

While he's said he's not going to defend his interim title, it's looking more likely that the UFC is going to talk him into it (read: tell him to do it).
He's probably going to get Michael McDonald in that defense, and based on the present UFC calendar, it makes a lot of sense for that fight to headline the announced UFC 157 event in Anaheim.
The best-case scenario is a win over McDonald that bides enough time for Barao to get his fight with Cruz. A win over Cruz would make for 31 straight—following a hypothetical win over McDonald—and would cement the dangerous Brazilian as the nastiest bantamweight on Earth.
Jayne Kamin-Oncea-US PRESSWIRE

Nobody really knows Rousey's deal right now, as Dana White has been cloudy on details. He's claiming Rousey is now a UFC fighter, but when probed on other women he may have signed, he gave some nonsensical answer about Strikeforce, Zuffa and contracts.
Still, the fact that she's talked her way into the UFC at all is nothing short of a miracle. Not long ago White thought women's MMA was a fiasco, and now he's promoting a division of it based largely on Rousey's blend of looks and skill.
A perfect year for the first woman to sign with the UFC would be to get just a single fight in the Octagon, either against Cris Cyborg or a rematch with Miesha Tate.
The process to get to the fight would be irrelevant, as would the outcome—finally being the first woman to fight on MMA's biggest stage would be victory enough.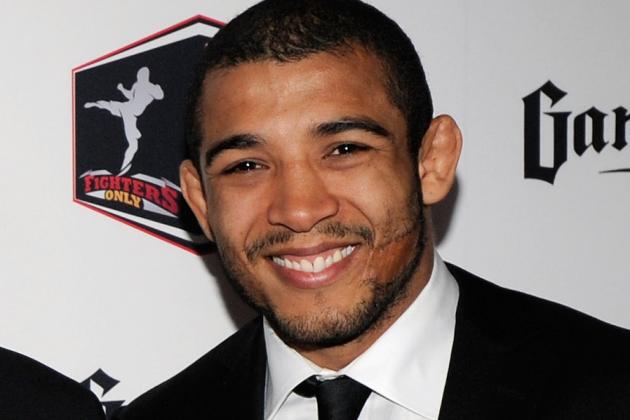 Ethan Miller/Getty Images

Just a fight. Any fight. Just getting in the cage and throwing leather and leg kicks like everyone knows he can. That would be an amazing year for Jose Aldo.
It's been almost a year since the pound-for-pound great set foot in the Octagon, with injuries keeping him sidelined for most of 2011. He's booked to meet Frankie Edgar in Las Vegas on Super Bowl weekend, so fingers crossed that it comes together unencumbered.
A great year for Aldo would be a decisive win over Edgar, followed by a violent beating of some other overmatched sap that the UFC tries to sell as a contender. Perhaps the durable Korean Zombie or the forgettable Erik Koch. Maybe both.
Really, anything more than a fight and a 10-month hiatus would be pretty fantastic, though.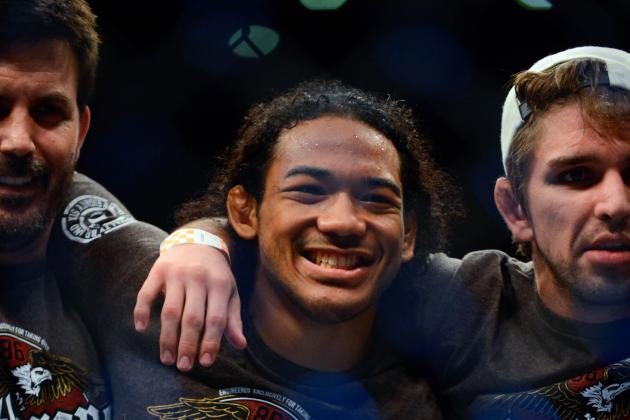 Ron Chenoy-US PRESSWIRE

The against-all-odds champion of the lightweight division, Henderson has narrowly bested Edgar twice to climb to the top of the UFC's most competitive division. Given the nature of those wins, though, many are questioning the man's credentials.
If he can prove his worth by beating perennial contender and burgeoning superstar Nate Diaz on FOX in December, 2013 would be a fine year for him to defend the title a couple more times to cement himself in the pantheon of great lightweights.
Rematches with "Cowboy" Cerrone or Anthony Pettis would be dynamic, a unification bout with Gil Melendez would get people's attention and guys like Gray Maynard or Jim Miller are never far away from contention.
Should be an exciting year for Henderson.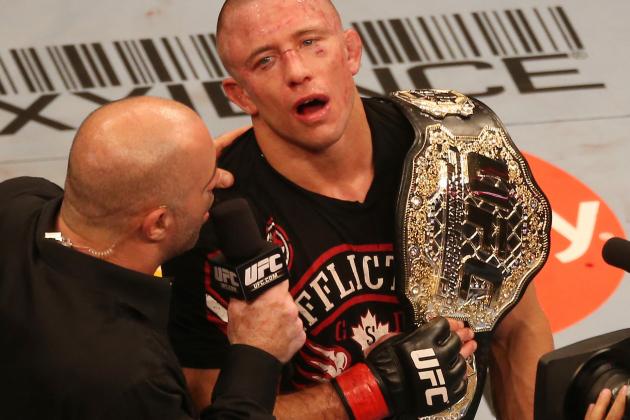 Tom Szczerbowski-US PRESSWIRE

With his toughest test in years and his most exciting performance since before his second title reign now behind him, St-Pierre has much to consider for 2013.
There's an incredible amount of pressure on him to fight Anderson Silva, something he doesn't seem so keen on and hasn't ever really shown great interest in publicly, despite what Dana White says.
There's also an absolute plethora of legitimate threats to his throne, something that hasn't been the case for a very long time. Carlos Condit will be back, Nick Diaz is waiting in the wings, Johny Hendricks has emerged as a top guy, and names like Ellenberger, Fitch and Kampmann are never out of the discussion. Not to mention the reinvigorated Demian Maia.
A perfect 2013 for St-Pierre would see three welterweight title defenses, likely against Hendricks, Diaz and perhaps Maia, in that order. And decidedly less badgering about fighting Silva, the champion of a higher weight class who actively came looking for him.
Unfortunately, if the UFC wants it, they'll get it from the company man St-Pierre. Look for him to take his beating and his payday from the Silva fight, then probably headline the New Year's card in late December against Diaz (who will come back, win a fight and jump Hendricks in the queue based on marketability).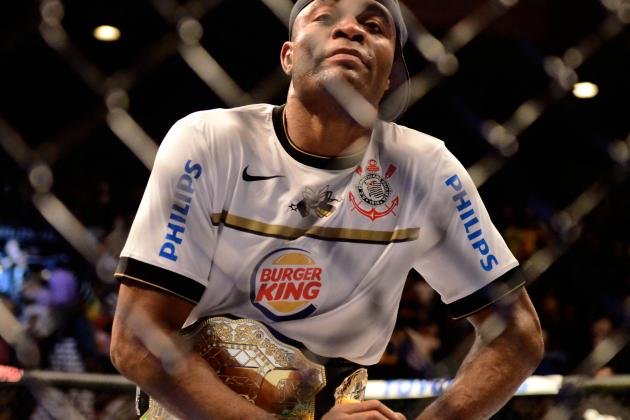 Mark J. Rebilas-US PRESSWIRE

There is absolutely nothing left for Anderson Silva in MMA. The man has beaten people senseless for nearly seven years in the UFC and has nothing left to prove.
Sure, potential fights with Tim Boestch, Chris Weidman and Michael Bisping are all out there, but does anyone think they're the ones to end Silva's reign of dominance? Really?
No.
The Georges St-Pierre fight is out there, one that Silva has campaigned relentlessly for in his own, faux-humble, aw-shucks kind of way. It's a huge payday for Silva, who would probably walk away from the sport after it was over unless another big payday was coming behind it for a fight with Jon Jones.
The perfect 2013 for Silva would likely have him batter St-Pierre for millions in Dallas, then squeeze in a beating of Jones before the calendar expired. He has two fights left on his contract, and those would be the two best for him to retire on.
Don't be surprised if he doesn't defend the middleweight title in 2013, or possibly ever again.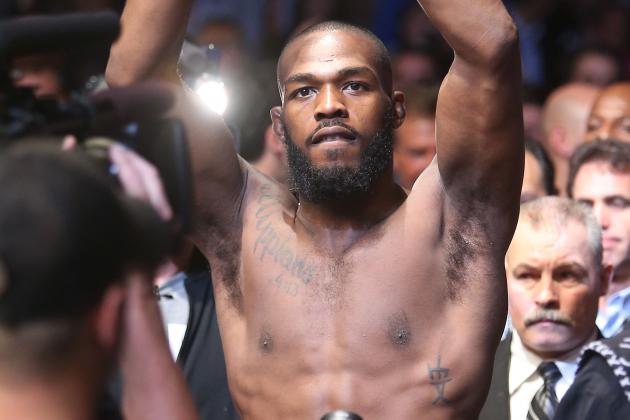 Tom Szczerbowski-US PRESSWIRE

2012 wasn't exactly a banner year for the champion everyone loves to hate.
He crashed his Bentley and got a DUI in the process, had to deal with the culmination of a friendship gone bad for UFC 145, was partially responsible for the first event cancellation in modern UFC history and had to listen to Chael Sonnen tell him how much he sucks for most of the back half of the year.
2013 pretty much can't be worse.
A perfect year for Jones would likely see him smash Sonnen in their April meeting, defend his title again against a fresh contender like Alex Gustafsson or Dan Henderson in Toronto in September (where he's currently 2-0 in his career) and then leave the division forever in early 2014 for the greener pastures of heavyweight.
His legacy would be one of the greatest the sport has ever seen at 205, something his substantial ego would definitely take pleasure in. From there, the potential to be a two-division champion alongside names like Penn and Couture would make 2014 a delight for him, too.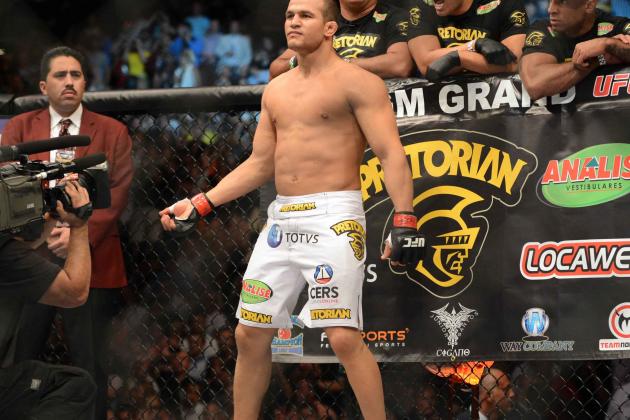 Ron Chenoy-US PRESSWIRE

In stark contrast to Jones, the champion everyone loves to love figures to be busy in the next 12 months.
He's got an upcoming rematch with Cain Velasquez in December, and then some hungry guys lining up to get their fists on his face after that.
A feud with Alistair Overeem is likely to be settled should he best Velasquez and should Overeem win his tuneup fight against Bigfoot Silva.
From there, potential bouts with Strikeforce imports Daniel Cormier and Josh Barnett, Fabricio Werdum and a rematch with Stefan Struve are all out there.
A solid year would be a win over Velasquez and defenses against Overeem and another guy on that list, preferably two.