WWE Power Rankings: Breaking Down WWE's Top 25 Superstars for Week of Nov. 18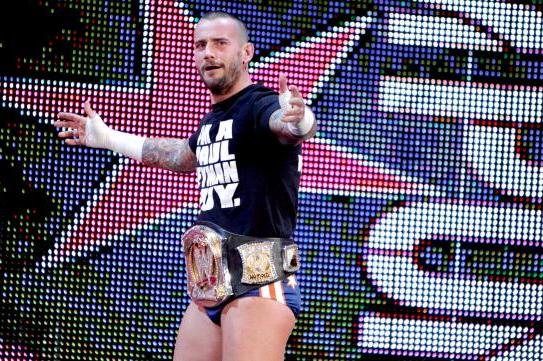 Photo courtesy of WWE.com
While no titles changed hands at Survivor Series on Sunday, the balance of power certainly shifted in WWE. CM Punk retained the WWE Championship to extend his reign to one year, but it took help from NXT Wrestling stars Seth Rollins, Dean Ambrose and Roman Reigns, and that figures to be the talk of the company for weeks to come.
Punk, John Cena and Ryback also put on a great match at Survivor Series, but there is plenty else worth mentioning as well. Sheamus and Big Show went at it in another rough-and-tumble affair that succeeded in making both men look strong, while Dolph Ziggler finally got a big win by being the sole survivor in the five-on-five elimination match against Team Foley.
The past week has been a good one for the WWE in terms of utilizing the entire roster too. Essentially every meaningful superstar was featured on Sunday's card, and the vast majority of them wrestled on Raw to boot. With so many wrestlers being used on a more regular basis, there were certainly a lot more options with regards to the power rankings this week.
Here are my power rankings of the top 25 superstars in WWE for the week beginning on Nov. 18. Keep in mind that the rankings are based on entertainment value and overall execution rather than kayfabe factors such as wins and losses.
Begin Slideshow

»
Last Week's Ranking: 23
They haven't been used very well in comparison to their talent level in recent months, but Primo and Epico manage to impress when given an opportunity to wrestle. The recent ascent of the tag-team division has knocked Primo and Epico down in the pecking order; however, they have competed regularly over the past few weeks, including a five-on-five elimination match at Survivor Series and a handicap match against Great Khali on Monday.
Rose Mendes has taken away from the team a bit, as she has been courted by Alberto Del Rio, and for some reason, Hornswoggle shot water into her face out of a bouquet of flowers on Raw. With that said, hopefully, Primo and Epico get back into the Tag Team Championship scene soon with Team Rhodes Scholars currently on the shelf.
Last Week's Ranking: NR
David Otunga's character is highly entertaining, but he simply hasn't been able to get his in-ring work anywhere near that level. Otunga was named as the replacement for the injured Cody Rhodes on Team Ziggler at Survivor Series, but he was eliminated fairly early in the match. Also, Otunga wrestled on Raw in a losing effort against a face-leaning Miz.
That particular match exposed Otunga's weaknesses as a wrestler. He dominated the contest, but literally the only moves he executed were clotheslines, punches and headlocks. Perhaps a guy could have gotten away with that in the early 1990s when physique was one of the most important factors, but Otunga needs to improve rapidly, or else he may not have a future in the ring.
Last Week's Ranking: NR
After a brief absence from WWE television, Brodus Clay returned to the ring at Survivor Series as part of the face team in the opening five-on-five elimination match. Clay joined forces with Rey Mysterio, Sin Cara, Justin Gabriel and Tyson Kidd, and despite his size, he was the weak link. Clay was the only man eliminated from his team thanks to a senton from Tensai.
Clay looked to be a bit slimmer than normal, but that may have adversely affected his strength, as he botched a suplex attempt on Tensai. Clay also wrestled on Raw against Antonio Cesaro with Cesaro coming out on top via the Gotch-style Neutralizer. Clay has a ton of talent and is still over with the fans, but he is quickly fading back into obscurity.
Last Week's Ranking: 24
Tensai is unquestionably one of the worst-handled superstars on the WWE roster. Rather than capitalizing on his wins against John Cena and CM Punk when he debuted earlier in the year, the creative team essentially gave up on him. That has led to extended absences from WWE programming, and even when he does wrestle, he is usually putting other guys over.
Tensai lost to R-Truth last week, lost in a five-on-five match at Survivor Series and lost to Ryback on Raw as well. The Survivor Series match was a microcosm of Tensai's recent run, as he looked good initially by eliminating Brodus Clay with a senton, but the diminutive Justin Gabriel kicked out of the exact same move shortly after and pinned Tensai with a crucifix.
Last Week's Ranking: 21
Justin Gabriel is never going to be a main-event player since he lacks in the charisma department, but he is most definitely one of the most exciting in-ring workers in WWE. Since failing in his bid to capture Antonio Cesaro's United States Championship, Gabriel has largely been teaming with Tyson Kidd, including as part of the opening five-on-five elimination match at Survivor Series.
Gabriel impressed as always and was a key figure in his team's victory. Since he likely won't be utilized as anything more than a low-card jobber as a singles wrestler, I'd like to see Gabriel and Kidd move up the ranks in the tag-team division. Mic skills aren't all that important for a tag team, so it isn't inconceivable to think that they could potentially win the Tag Team Championships based on wrestling ability alone.
Last Week's Ranking: 19
It appears as though 3MB is whole again, as Drew McIntyre returned at Survivor Series following the unfortunate death of his mother. He accompanied Heath Slater and Jinder Mahal to the ring for their match with Santino Marella and Zack Ryder on the Survivor Series pre-show. The push continued for 3MB, as they came out on top thanks largely to interference from McIntyre.
As much as I hate to admit it, 3MB is starting to grow on me. I still feel like it's a random conglomeration of jobbers, but the gimmick is funny and creative at the very least. The odds of this becoming anything more than a lower-mid-card comedy act are pretty low, but I am interested to see where things go with regards to their "music career" in the coming weeks and months.
Last Week's Ranking: 17
R-Truth is a perfectly good mid-card face with a decent amount of crowd support, but he has certainly become stale over the past couple months. Since parting ways with Kofi Kingston, Truth has been a bit lost. He is still somewhat continuing on with the Lil' Jimmy gimmick, but it has lost a lot of steam. Also, his in-ring work has been average at best.
Truth lost a quick and uninspiring match to Antonio Cesaro at Survivor Series, but it appears as though he will continue to chase the United States Championship based on the fact that he was on commentary for Cesaro's match on Monday. Ultimately, Truth has become irrelevant, and the only way to turn things around is for him to revert back to his psychotic heel character from last year. He proved that he could make that work, and whatever he is now simply isn't very good.
Last Week's Ranking: 20
It's safe to say that Tyson Kidd is one of the most underrated talents in WWE currently. He hasn't proven to be anything special on the mic, but his wrestling skills are so good that he rivals the likes of CM Punk, Daniel Bryan and Dolph Ziggler in that regard. The problem with Kidd, though, is that he hasn't reached the same level as those guys, so he doesn't have as many opportunities to showcase what he can do.
Kidd really shined at Survivor Series, though, as he was the most impressive member on the winning team. It wasn't the first time that Kidd essentially stole the show this year as he did the same at Money in the Bank. Kidd was part of the Smackdown match and produced many of the coolest spots in that contest. If pushed correctly, Kidd definitely has what it takes to be an Intercontinental or United States Champion in the near future.
Last Week's Ranking: 16
The Prime Time Players may be lacking a bit in the ring, but they showed their personality this week on Raw. Well, Titus O'Neil showed his personality, rather, as Darren Young sat idly by. The Prime Time Players were on commentary for a match between Team Hell No and Rey Mysterio and Sin Cara, and O'Neil showed that he may have potential as a singles wrestler down the line.
His banter with Michael Cole and Jerry Lawler was great, and he even resorted to ribbing his own partner a bit. The Prime Time Players eventually interfered in the match, and it figures to lead to a triple-threat contest for the Tag Team Championships at TLC. The Prime Time Players may not be the most complete team ever, but they definitely deserve to be in the mix.
Last Week's Ranking: 15
Alberto Del Rio's in-ring work has truly been superb as of late, but his character is so stale that I can't move him up in the rankings. Del Rio shined in the five-on-five elimination match at Survivor Series, as he hit multiple enziguris and controlled the pace for a while, but that doesn't change the fact that he is essentially a man without any direction at the moment.
Del Rio lost a two-out-of-three falls match to Randy Orton on Raw, and that probably marked the end of their lukewarm feud. Del Rio's biggest angle right now is his courtship of Rosa Mendes, which figures to lead to him firing Ricardo Rodriguez eventually. While that plays out, though, I'm really not sure what Del Rio will do. The upper-mid-card face roster is barren, and Del Rio is essentially in a state of flux.
Last Week's Ranking: NR
WWE fans have been clamoring for the debut of some NXT Wrestling talent for months, and they finally got their wish on Sunday. With Ryback seemingly on the verge of winning the WWE Championship, Seth Rollins, Dean Ambrose and Roman Reigns hit the ring. They attacked Ryback and eventually powerbombed him through a table, allowing CM Punk to pin John Cena for the victory.
Their involvement wasn't explained, although they jumped Ryback once again on Monday when he tried to crash Punk's celebration on the one-year anniversary of his WWE Championship reign. It seems as though the three men are working with Punk and Paul Heyman, and it will be incredibly interesting to see where things go from here. Rollins, Ambrose and Reigns need to be put in a position to succeed, and pairing them with Heyman is the best-case scenario.
Last Week's Ranking: 14
As much as I enjoy Antonio Cesaro, I get the feeling that the casual WWE audience doesn't feel the same way. His in-ring work has been impressive since winning the United States Championship at SummerSlam, but he hasn't been put in a meaningful feud. He has walked through numerous nobodies and easily beat R-Truth at Survivor Series. Despite that fact, it appears as though their feud will continue even though they have absolutely no heat against each other.
Also, Cesaro is capable of cutting a great promo, but he hasn't been given much material to work with. He has basically made fun of American holidays like Halloween and Thanksgiving, but it doesn't seem like anyone cares. What Cesaro needs is a challenger who will get the most out of him and my vote goes to a face Jack Swagger. If Swagger returns with a pro-American gimmick, it could really lead to an entertaining feud.
Last Week's Ranking: 13
Randy Orton is currently in a holding pattern, but he may be on the verge of a major character change if Survivor Series is any indication. Orton hasn't been in the world title picture in over a year, and when you add in the 60-day wellness policy violation suspension he endured, he has had a pretty rough go as of late. Orton was the final man remaining for Team Foley at Survivor Series, and although he lost to Dolph Ziggler, he took a step forward.
Rather than hitting Ziggler with an RKO and winning the match, Orton set up for a punt instead. He was foiled by a superkick, but it was definitely shades of heel Orton. While Orton did use the punt as a face in the past, his utilization of it has been very infrequent over the past couple years. The fact that Orton went for it for selfish purposes rather than winning the match for his team could lead to a heel turn, and hopefully, it does for Orton's sake because his character is awful at the moment.
Last Week's Ranking: 11
Kofi Kingston is obviously a smart choice to hold the Intercontinental Championship, as he is firmly entrenched as a mid-card face and has good fan support, but he is pretty much stuck where he is at this point. Kofi has reached the glass ceiling in his career, and I don't see him ever breaking through it with his current character. Kingston is a great wrestler, but his mic skills are shaky at best and he lacks personality. Until he evolves, he'll never be more than a mid-card champion.
With that said, he can potentially have some great feuds with the IC title involved, just as he has in the past. Kingston faced Wade Barrett in a losing effort on Monday, and while it wouldn't be the best feud for Barrett, it could help elevate Kingston. I'd honestly rather see Kofi and Alberto Del Rio feud since that hasn't been done, and Barrett deserves to be higher on the card, but there are definitely some possibilities for Kofi either way.
Last Week's Ranking: 10 (as part of Team Rhodes Scholars)
With Cody Rhodes on the shelf due to multiple shoulder injuries, it appears as though Damien Sandow is back on his own for the time being. Sandow was on the ascent as a singles competitor prior to forming Team Rhodes Scholars with Rhodes, but the team was beneficial for both of them. Neither Sandow nor Rhodes had an obvious route to the upper mid-card or main-event scene prior to their partnership, and they were featured quite regularly as a duo.
With that said, Sandow now has a golden opportunity to shine as an individual. Sandow is so good on the mic that it shouldn't be a problem, but he needs a proper opponent to make everything click. Sandow isn't main-event material quite yet, but I wouldn't mind seeing him feud with Kofi Kingston over the Intercontinental Championship. The IC title has taken a prestige hit over the past few years, but maybe the WWE's Intellectual Savior could return it to prominence.
Last Week's Ranking: 12
With each passing match, Rey Mysterio and Sin Cara gain more chemistry and look like true Tag Team Championship contenders. Not only did they shine in a traditional, five-on-five elimination match at Survivor Series, but they also faced Team Hell No on Raw for a future shot at the tag titles. That was ruined by The Prime Time Players, but it would seem very likely that they'll face off in a triple-threat match at TLC.
In fact, I would love to see a triple-threat TLC match between the three teams. It wouldn't live up to what Edge and Christian, The Hardy Boyz and The Dudley Boyz did, but it would definitely generate more interest in the growing tag-team division. Mysterio and Sin Cara in particular would make the match great because of their high-flying ways. It's just a matter of time before they reach the top of the division, and it very well may happen at TLC.
Last Week's Ranking: 8
Wade Barrett is impressive each and every time he steps in the ring whether it's for a match or a promo, but the writers still can't seem to figure out what to do with him. I was hoping that he might be a survivor along with Dolph Ziggler at Survivor Series, but he was eliminated by The Miz and didn't get a big rub from the match. Barrett did follow it up with a non-title win over Kofi Kingston on Raw, however.
Barrett had a lot to say about how he had beaten Kofi for the same title in the past, so it seems very possible that they'll enter into a feud. In one respect, it will probably be a good rivalry with quality matches, but on the other hand, it has already been done, and Barrett is above and beyond the mid-card title level. If this is the only way to keep Barrett relevant, though, then I'll support it and hope that it springboards him to something bigger.
Last Week's Ranking: 9
Big Show may not be the most awe-inspiring World Heavyweight Champion that we've seen in recent years, but he continues to do a solid job as the top titleholder on SmackDown. Sheamus' run with the world title was decent, but it was plagued with weak challengers, so giving Big Show the belt was a necessary change in order to make things feel fresh.
Big Show's match with Sheamus at Survivor Series didn't quite live up to their Hell in a Cell affair, but it was still a high-quality match with plenty of hard-hitting action. The ending with Big Show losing via disqualification and Sheamus attacking him with a chair sets up another rematch at TLC, but it's likely going to be the last match between them. I initially wanted this rivalry to end at Survivor Series, but it has been better than I expected, so I'm okay with extending it for one more month.
Last Week's Ranking: 5
Team Hell No's exposure has definitely lessened with each passing week, but Kane and Daniel Bryan continue to thrive in their current role. There has always been dissension between them, but it continues to heighten with each passing week. Bryan was jealous last week when Kane teamed with The Miz on Raw, and his distraction ultimately led to Kane being eliminated from the five-on-five match at Survivor Series.
Kane and Bryan are still a dominant force, but the WWE has decided to pick its spots with them and not shove them down our throats. It seems like the destruction of Team Hell No is on the horizon, especially with a potential triple-threat match looming at TLC. Having Rey Mysterio and Sin Cara capture the titles at the next pay-per-view could lead to Kane and Bryan breaking up for good at Royal Rumble, and then that could make for a great feud leading into WrestleMania. Kane and Bryan can't be together forever, so that would be the perfect way to end things.
Last Week's Ranking: 7
Sheamus may not be the World Heavyweight Champion any longer, but I have enjoyed him much more since he dropped the title to Big Show. Sheamus was getting a tad boring as the dominant champion on Smackdown, and while that was more of a booking issue than anything, he is far more intriguing as a challenger than a titleholder. I didn't have high hopes for his feud with Big Show, but it has definitely been entertaining thus far.
The Great White and Big Show have had two really good pay-per-view matches already, and another is on the horizon at TLC. It is probably going to be a chairs match based on the fact that Sheamus attacked Big Show with one at Survivor Series, and that is a setting both men can shine in. It doesn't seem likely that Sheamus will recapture the world title any time soon, but there are plenty of intriguing feuds on the table for him moving forward.
Last Week's Ranking: 4
The Miz continues to inch closer toward a face turn, although it hasn't quite been completed yet. Many thought that it would become official at Survivor Series, but that wasn't the case. Miz did get a good crowd reaction, and he eliminated Wade Barrett; however, he also gave Randy Orton the cold shoulder a couple of times. To set him back on the right path, though, Miz faced David Otunga on RAW and defeated him.
The way that match went certainly makes it seem obvious that the face turn is going to happen sooner rather than later. Otunga dominated the match, and it was done in an effort to get the crowd to spur Miz to victory. It worked, as he mounted a comeback and won the match, resulting in a babyface reaction.
When Miz does turn, I hope that he keeps his edge and doesn't become a cookie-cutter face. The perfect role for Miz would be a cocky, sarcastic face similar to what Chris Jericho used to be. The Miz would have a ton of potential if he could replicate something similar to that.
Last Week's Ranking: 2
Ryback had a solid week and turned in a good performance at Survivor Series, but he drops a couple spots in the rankings this week due to other superstars stepping up their respective games. The WWE did a really nice job of protecting Ryback on all fronts at Survivor Series. He was made to look dominant physically against John Cena and CM Punk, but there were also points in the match where he was able to rest, such as the double suplex spot through the table.
Also, it made plenty of sense to take him out at the end, allowing Punk to retain the WWE Championship. Ryback appears to still be in position to challenge Punk for his title at TLC, especially with Cena tied up with Dolph Ziggler. Ryback cut a decent promo on Raw and was once again jumped by the "NXT Three" as he crashed Punk's celebration party, so I can't wait to see how he responds in the coming weeks.
Last Week's Ranking: 3
John Cena's first big match since returning from his elbow injury should be considered a major success, as he worked well with CM Punk and Ryback at Survivor Series. Cena and Punk carried the majority of the match, but that wasn't an issue since they have so much experience and chemistry against each other. The fact that Cena took the fall wasn't a surprise, and it wasn't an issue either. Cena is the face of the company and it would probably take 100 straight losses before fans thought any less of him.
The events of RAW on Monday were interesting to say the least. Cena made out with A.J. Lee, faked a knee injury, stopped A.J. from attacked Dolph Ziggler in the locker room and was ultimately speared through a bathroom stall by Ziggler. It was a tumultuous night to say the least, but it's obviously leading to a match with Ziggler at TLC. When push comes to shove, it also seems very likely that A.J. will ultimately screw over Cena in favor of Ziggler.
Last Week's Ranking: 6
What a difference a week makes. It wasn't long ago that Dolph Ziggler was in mid-card purgatory with nothing much going on for him, but he suddenly looks like a future World Heavyweight Champion. After losses to Chris Jericho and Randy Orton, Ziggler was finally given his first pay-per-view win since securing Money in the Bank, as he was the sole survivor for his team in a five-on-five elimination match at Survivor Series. Ziggler laid out Randy Orton with a superkick to triumph cleanly.
Ziggler continued that momentum by attacking John Cena twice on Monday night. He initially jumped him when Cena was kissing A.J., and he beat him down again in the locker room either. Cena's knee injury is obviously a work meant to level the playing field for a potential match at TLC. Because of that and a possible A.J. heel turn, it seems very clear to me that Ziggler will get the ultimate push by going over Cena next month.
Last Week's Ranking: 1
As WWE Champion for 365 days, there is nobody who deserves the top spot in these rankings more than CM Punk. It once again took a helping hand from outside forces for Punk to retain his title, but he is now the eighth-longest-reigning WWE Champion in the company's storied history. Punk put on a good show at Survivor Series in terms of his in-ring work, and his promo on Raw was great as always. Punk continues to prove that he is the total package, and that is what has allowed him to hold the title for so long.
I hoped that Punk would face John Cena at TLC due to the fact that the winner will take on The Rock at Royal Rumble, but his opponent at TLC is clearly going to be Ryback. That makes it obvious that Punk is going to win, but the match and the circumstances surrounding it should be good. Generally, the main event of TLC is always a TLC match, but based on the way the "NXT Three" has been putting Ryback through tables, look for their next encounter to be a tables match with a meeting against The Rock on the line.
Follow @MikeChiari on Twitter and listen to him on Ring Rust Radio.