WWE Survivor Series 2012: Meet Dean Ambrose, Seth Rollins and Roman Reigns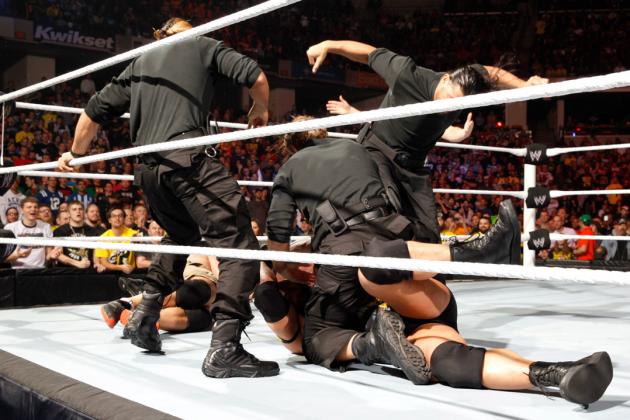 Rollins, Reigns and Ambrose jumped Ryback at Survivor Series, but who are they? Photo Courtesy of WWE.com
Ambrose, Rollins and Reigns. Three names that all of the WWE Universe now knows well.
During the WWE Championship triple threat match at Survivor Series, NXT Superstars Dean Ambrose, Seth Rollins and Roman Reigns jumped Ryback and put him through the Spanish announce table (that poor table).
They scampered away, leaving CM Punk to get the 1-2-3 on John Cena and retain the title.
But who are these mysterious strangers?
Let's find out.
Begin Slideshow

»
Photo Courtesy of WWE.com
Seth Rollins shocked the WWE Universe on Sunday along with his apparent compatriots. Rollins is the most accomplished of the three in WWE, as he was the first ever WWE NXT Champion.
Rollins, known to many wrestling fans as his former ring name Tyler Black, was also very successful before NXT.
Billed from Davenport, Iowa, Rollins is one of the most decorated FCW competitors of all time, and was even the first ever FCW Grand Slam Champion.
Rollins may be best known, however, for his time in Ring of Honor. Rollins competed as Tyler Black and is a former ROH Champion. He put on numerous great matches including a triple threat match with Roderick Strong and Austin Aries that earned a 4.5-star rating from Dave Meltzer.
This invader is known for his high-flying, hard-hitting style which is described by WWE.com as "chaotic."
Rollins usually ends matches with the "Avada Kedavra" or "Blackout."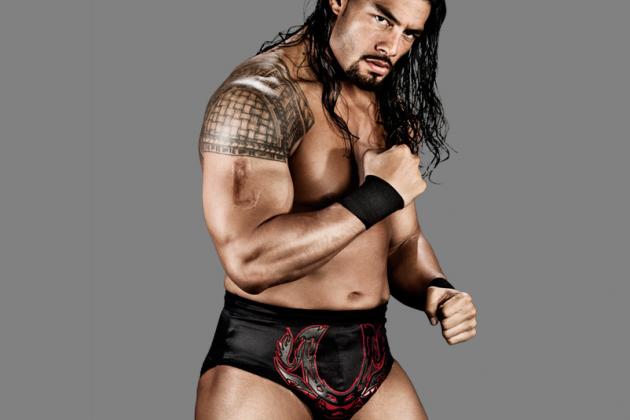 Photo Courtesy of WWE.com
Roman Reigns is a mountain of a man and has been speculated to be the enforcer of the NXT invaders. Reigns stands over 6'3'' and weighs in over 260 lbs. He's a large individual.
The Samoan big man was first known as Leakee (lee-ah-kee) in FCW and NXT until his name was changed to Roman Reigns.

His real name is Joe Anoa'i. Yes, Anoa'i. He's the son of Sika Anoa'i and was trained by Afa the Wild Samoan, all members of the famous Anoa'i wrestling family.
Reigns was a first team All-ACC defensive tackle at Georgia Tech. He signed with the Vikings and Jaguars before eventually ending up in the CFL with the Edmonton Eskimos.
After professional football didn't pan out, Reigns found his home in wrestling.
Reigns had worked his way into the NXT main event race before interfering on Sunday at Survivor Series.
Look for the Samoan big man to end his opponents using his powerful "Moment of Silence" finisher.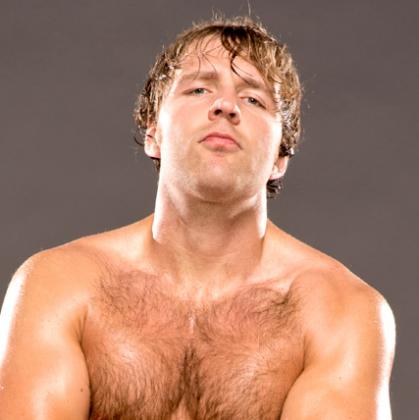 Photo Courtesy of WWE.com
Rounding out the mysterious threesome is Dean Ambrose. Ambrose has made his presence felt in WWE NXT after feuding with William Regal, a Twitter barrage aimed at Mick Foley and issuing a verbal challenge (that was accepted) to CM Punk at an NXT event.
Ambrose, like Rollins, is very well-known for his earlier body of work. Ambrose has won the top title at numerous organizations including Combat Zone Wrestling and Insanity Pro Wrestling.
Ambrose has a very unique style both in and out of the ring. He's unpredictable, out of control and a little bit crazy.
He's been known to finish opponents with moves similar to William Regal. He uses a running knee and a parody of the Regal Stretch to end his opposition.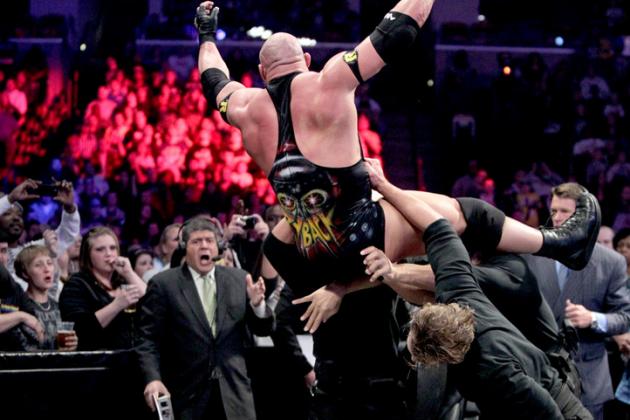 Photo Courtesy of WWE.com
While the backgrounds of these men are now a bit clearer, their intentions are not.
Are they working for CM Punk and Paul Heyman? Will Brad Maddox have something to do with it?
We'll find out in the coming weeks.