South Carolina Football: 5 Keys to Beating the Clemson Tigers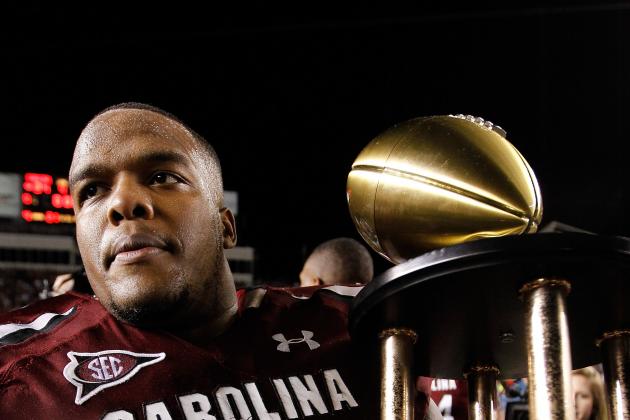 Streeter Lecka/Getty Images

It's finally here, folks. Possibly the most hyped and exciting matchup in the history of these two rivals. Neither team has championship aspirations, but both teams are very much alive in the BCS bowl at-large hunt.
Clemson brings a completely dominant offense to the table. This sixth-ranked unit is pouring points on. The team also boast one of the worst defenses in major college football.
On the other hand, the Gamecocks bring one of the most dominant defenses in college football to this game. They also boast a terrible offense that lacks a true identity.
It's yin versus yang, night versus day—polar opposites of one another taking the field. Who will rise to the occasion?
Will it be the ACC offense?
Or the SEC defense?
Here are the keys to a South Carolina victory over the Clemson Tigers.
Begin Slideshow

»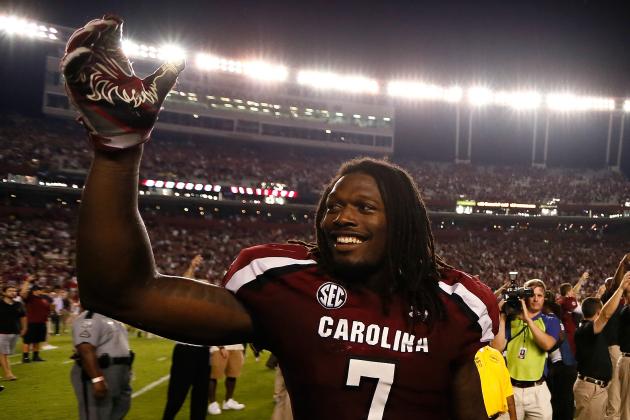 Kevin C. Cox/Getty Images

It seems as if Jadeveon Clowney has a deep-seated disdain for the Clemson Tigers. However, he's questionable, and was in a boot for the Wofford game.
Clowney needs to be 100 percent.
If Clowney, Devin Taylor, Chaz Sutton, Aldrick Fordham, Byron Jerideau and Kelcy Quarles are all on point, healthy and playing hard, this will be the most ferocious pass rush the Tigers have seen all year.
Yes, including that of the "No. 1" defense of Florida State.
Last year, the Gamecocks had a similar Clemson Tiger offense come to town. The defensive line absolutely destroyed them.
That needs to happen again this year for the Gamecocks to have a chance.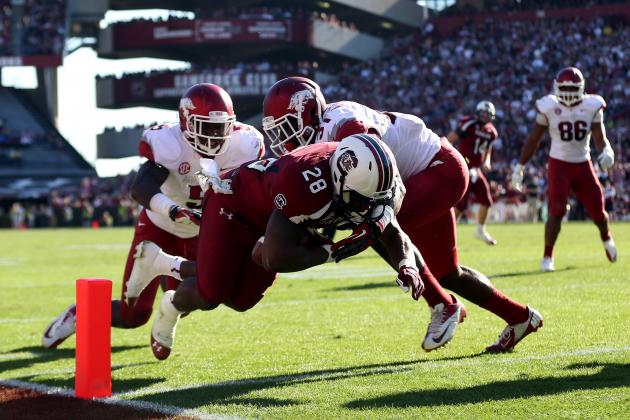 Streeter Lecka/Getty Images

The Gamecocks cannot afford to give the Clemson Tigers any extra opportunities on offense. Get the defense backed up, utilize Mike Davis and Kenny Miles and allow Connor Shaw to move around in the pocket and make throws.
Keep the offense off the field. Tire out the defense.
This will allow the Gamecocks to dictate the pace of the game and keep that explosive offense in the cold.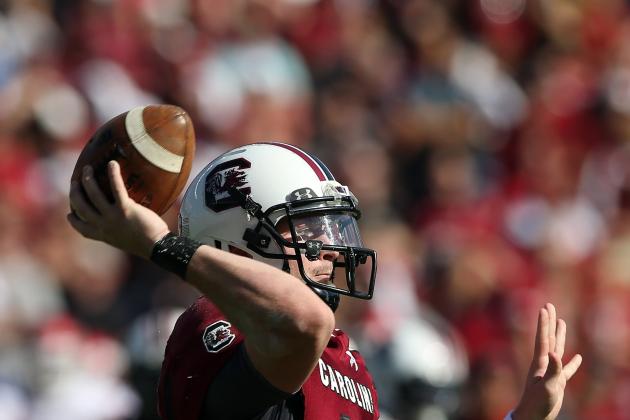 Streeter Lecka/Getty Images

This goes with sustaining drives. Connor Shaw cannot throw picks and the runners must cover up. The Tigers need no extra opportunities.
The Gamecocks need an identity on offense. There are games in which they practically look unstoppable on offense (Georgia, Tenessee, Arkansas, ECU) and games in which they look completely inept (Wofford, Vanderbilt, Florida).
If the good Gamecock offense shows up (you know, the one that actually passes), this game won't even be close, and South Carolina will win it running away.
If the bad offense shows up, it could be a debacle. You know Dabo Swinney won't take his foot off the accelerator. He needs a big win to back up his mouth.
He's been relatively bold for someone who's been dragged around by the seat of his pants by the very target of his ridicule.
If the Gamecocks win again, he should probably just keep his mouth closed from here on out.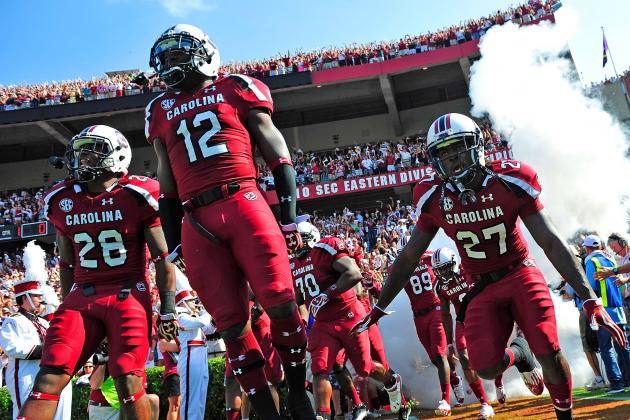 Grant Halverson/Getty Images

All right, Jimmy Legree. Okay, Victor Hampton. Are you ready for this?
You better be.
Clemson has two of the best receivers you've seen all year in Sammy Watkins and DeAndre Hopkins. They're fast, they're physical and they can flat-out beat you in every way.
You'll have help, of course. D.J. Swearinger has your back, and he may be one of the best in the country at doing just that. However, if you can't handle your man one on one, the Gamecocks will be forced to use more help. This will free up space for running back Andre Ellington to work.
You don't want that.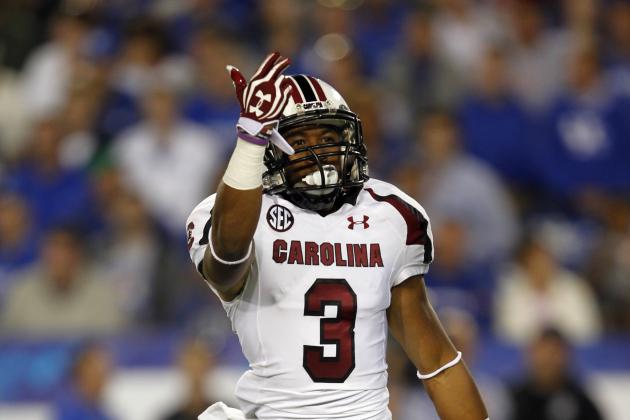 John Sommers II/Getty Images

You have to let it all out in this game, Gamecocks. No holding back.
Damiere Byrd? It's time for a comeback.
Ace Sanders? This is your last chance to beat the Tigers in Tigertown.
Bruce Ellington? Own your cousin Andre!
Connor Shaw? Shut up the critics! Utilize the great passing talent that you have and let it rip.
Steve Spurrier, I am begging you, open up the offense.
The Tigers have a terrible defensive backfield. Ace, Damiere and Bruce will run all over them with their speed.
Take your shots, and take them often.