WWE Survivor Series Results: 7 Huge New Rivalries We Could See Going Forward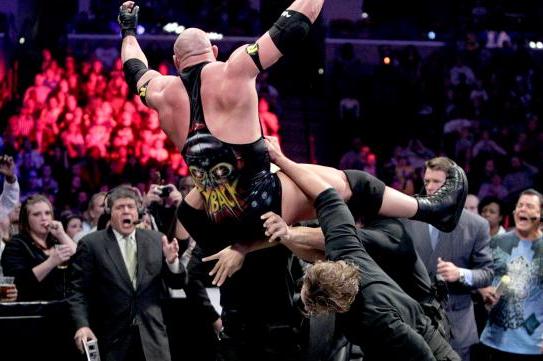 courtesy of wwe.com
With the 26th edition of WWE Survivor Series in the books, we may be witnessing the start of new feuds and rivalries.
Many tag teams were successful tonight on pay-per-view, leading perhaps to new challengers to Team Hell No's Tag Team Championships.
In addition to the tag team division, the WWE divas division also received a bit more attention during Survivor Series.
After the attack by NXT superstars on Ryback during the WWE Championship match, where does this leave everyone?
The end of a big pay-per-view such as Survivor Series tends to be the last time for feuds or rivalries and the beginning of new ones.
Let's take a look at some huge new rivalries we could see going forward.
Begin Slideshow

»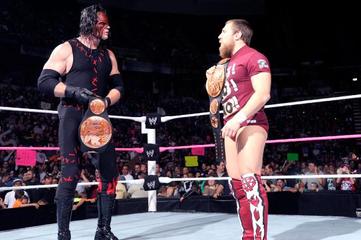 courtesy of wwe.com
With WWE consistently giving the tag team division more time, who will be the next team to challenge Team Hell No for the Tag Team Championships?
With Cody Rhodes out with an injury, perhaps this is the opportunity for another team to step up to the challenge.
Tonight at Survivor Series, we saw 3MB defeat Team Cobro during the preshow. Then, in an unannounced traditional Survivor Series match, Rey Mysterio, Sin Cara, Justin Gabriel and Tyson Kidd were the survivors in their match.
This could be a good sign for all of these teams. With Team Hell No arguably a face team, 3MB could get the push. Slater and Jinder Mahal have been teaming up successfully over the last few weeks.
While 3MB may not win, the team could certainly be a worthy new rival going forward.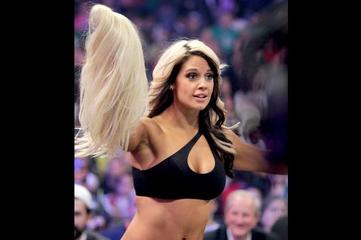 courtesy of wwe.com
Prior to her match against Eve for the WWE Divas Championship, Kaitlyn was once again attacked by a blonde wig-wearing woman. Say that ten times fast. Kaitlyn was able to get the upper hand and unwig the mystery woman, who turned out to be Aksana.
Could this be the start of a huge new rivalry?
While WWE has certainly built up their tag team division, the same could not be said for the divas. One way to help the Divas division is to include a nontitle feud among some of the divas.
This will show WWE fans that the company cares about building the division and will give more divas time on Raw and SmackDown.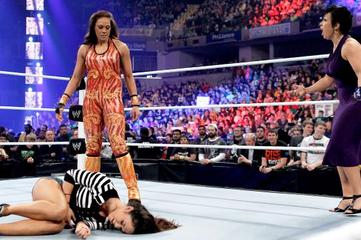 courtesy of wwe.com
As we saw at Survivor Series, Tamina Snuka is back. Not only is she back, but it seems as though she has aligned herself with Vickie Guerrero. This could lead to another feud or rivalry, aside from the Divas Championship, within the Divas division.
One might have expected Vickie and AJ to begin a feud, but as we learned, if Vickie gets involved, she will be fired. Vickie has not spent a great deal of time in the ring. By using Tamina as her stand-in, Vickie can continue to feud with AJ without facing AJ herself.
Hopefully, this leads to the end of Vickie's run managing Raw, but it's also great to see Tamina back and used effectively.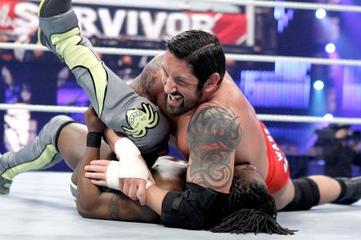 courtesy of wwe.com
Since defeating The Miz for the Intercontinental Championship, Kofi Kingston has not had any new challengers. This is why I recommend a new feud between Kofi and Wade Barrett.
Barrett was the superstar who pinned and eliminated Kofi at Survivor Series; what will the win would do for Barrett?
Although he is a former Intercontinental Champion, Wade Barrett is sitting waiting to be pushed. The Intercontinental title has been used many times in the past to push superstars to the main event level; see Bret Hart and Shawn Michaels.
It also should be expected that Kofi Kingston is a transitional champion until WWE decides on an up-and-coming heel to take the title. Enter Wade Barrett.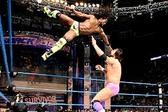 courtesy of wwe.com
Another superstar who could be in line for a shot at the Intercontinental Championship is Damien Sandow. With Cody Rhodes out with an injury, WWE must decide what to do with Sandow.
If Rhodes is out for an extended amount of time, Sandow could be in line for a big push.
He is a good friend of and has a fan in Triple H, which could help lead him to his first gold in the WWE.
As stated earlier, Kofi is a transitional champion for an up-and-coming heel to take the title. If that heel superstar isn't Wade Barrett, it could be Damien Sandow.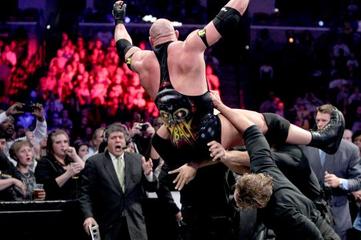 courtesy of wwe.com
One of the most talked-about stories from Survivor Series is the attack on Ryback by NXT superstars Seth Rollins, Dean Ambrose and Roman Reigns.
It remains to be seen what their motive was, but I can pretty much guarantee you Ryback will have something to say about it. Or at the very least something to eat.
When Brad Maddox screwed Ryback out of this WWE Championship match at Hell in a Cell, I suggested Maddox could be starting a NXT invasion.
Tonight at Survivor Series, we may have experienced the next step in that invasion.
After Heyman had a discussion with Maddox prior to his match with Ryback, I can't help but think this is going to be something huge.
Paul Heyman and CM Punk could lead the NXT invasion with Maddox, Rollins, Ambrose and Reigns.
Their first target is obviously Ryback. Feed him NXT.
courtesy of wwe.com
As long as CM Punk can get through one more pay-per-view event with his WWE Championship, his date with the Great One will come.
The WWE has been teasing us with this matchup ever since The Rock announced that he would be facing the WWE Champion at the Royal Rumble in January 2013.
The Rock has posted a picture of himself working out wearing a CM Punk t-shirt.
With less than two months until the match, it may be time for The Rock to start showing up on WWE TV.
There is no doubt WWE will build up any match with The Rock. Add in the WWE title and you have to expect that the rivalry between CM Punk and The Rock is going to heat up soon.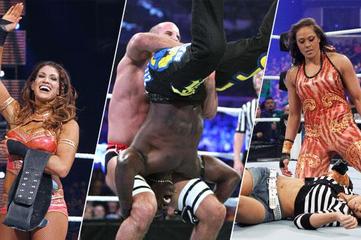 courtesy of wwe.com
When one feud or rivalry ends, another must begin.
That is how professional wrestling works and that is how WWE continues to provide us with stories each week. Or at least that is how they should try to do it.
Regardless, the end of Survivor Series left us with a lot of questions regarding many feuds and rivalries.
We looked at new rivalries that may begin within the tag team division, divas division and among newcomers to the main roster.
Which new feud or rivalry are you most looking forward to? What other new rivalries could we see going forward?
Please leave your suggestions and comments in the section below.
It's been Me. It's been Me. It's been the G-U-DOUBLE T!
Seth Guttenplan is a teacher by day, writer by night. In addition to being a Bleacher Report writer, Seth is the owner of GuTTWrenchPowerBlog.com and a host for ProWrestlingPowerhouse.com Radio. To read more from Seth, follow him on Twitter (@sethgutt) and visit http://guttwrenchpowerblog.com