Chelsea FC: 3 Reasons Roman Abramovich Should Keep Trusting Roberto Di Matteo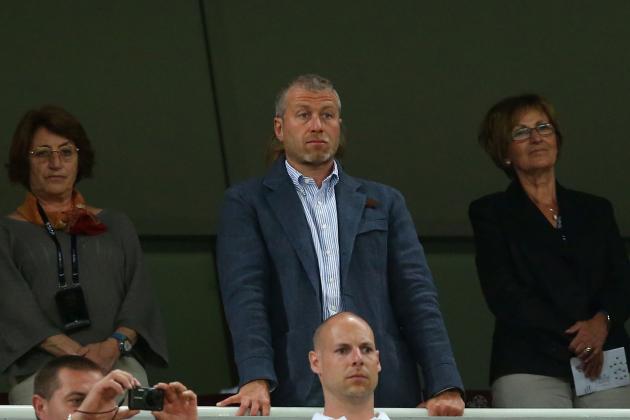 Martin Rose/Getty Images
Abramovich shouldn't panic with the Blues' recent lackluster form.
Another November league fixture, another disappointing result. It's an all too familiar plight for Chelsea FC fans.
But while some critics may be skeptical of the job done by first-year Blues manager Roberto Di Matteo, owner Roman Abramovich would be wise to remain faithful.
However, nobody could really blame him if he were to have any doubts.
Saturday's 2-1 loss to West Bromwich Albion dropped Chelsea to 7-2-3 on the season and left them four points behind league-leading Manchester City.
It's a disappointing turn of events for a club that not too long ago sat atop the league table, four points clear of second place. Now, the Blues stand four points clear of sixth.
Ironically, it's this same stretch of fixtures that has gotten the best of the club over the last couple of years.
In 2010, the Blues began their league campaign 8-1-1 before slumping to a 1-3-1 mark in five November league fixtures.
2011 was much of the same, as the club began with a 10-2-2 record in all competitions before a November stretch of 2-3-1 served as the catalyst of a midseason disaster.
This season, Chelsea got off to a near-flawless league start at 7-0-1 before going winless in four November league contests thus far at 0-2-2.
The way November has abused the Blues as of late makes you wonder when the club will be demanding for the FA to launch an investigation.
Whatever the case may be, Chelsea are still in the thick of things. However, two crucial matchups—against Juventus on Tuesday in the Champions League and Manchester City on Saturday in the league—provide two early must-win games for the club.
Losing one could prove costly. Losing both could threaten to derail the entire season.
Luckily for the Blues, it's not too late for the Blues to turn this slump around.
Here are three reasons why Di Matteo should remain at the helm at Stamford Bridge.
Begin Slideshow

»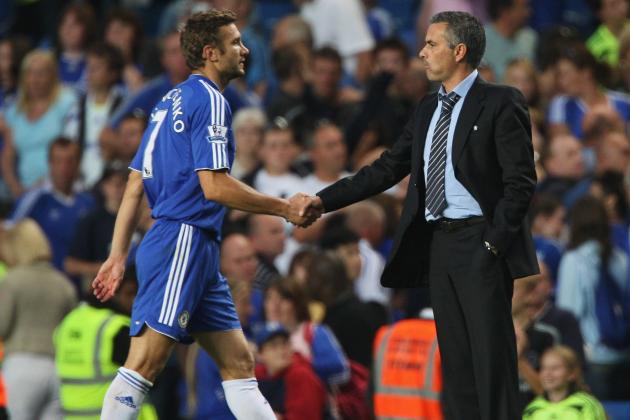 Phil Cole/Getty Images
Jose Mourinho has been the only coach to have been given time to settle in at Stamford Bridge.
Since taking over at Stamford Bridge in 2003, Abramovich has employed eight different managers at the club.
That number is laughable by itself. Combine it with the fact that Chelsea have had seven different managers since 2007, and it's downright embarrassing.
While it's great that Abramovich has high expectations for his club, as every owner should, his itchy-trigger finger is quite worrisome.
Besides Jose Mourinho (2004-2007), none of the other seven managers lasted long enough to fully settle in. Out of the seven, only Carlo Ancelotti lasted more than a year.
That is a trend that the Russian needs to put to rest if he has any ambition for the Blues to attain elite status year in and year out.
Abramovich's antics—such as unannounced appearances at the training grounds—have irked managers in years past. Not only do these mannerisms step on the toes of the very men he employed to lead the club, but they also show a lack of respect and confidence in their authority inside the locker room.
In fact, these occurrences are what are thought to have driven the most successful coach in Chelsea history—Mourinho—out of town in 2007.
It comes down to this: if the owner doesn't respect the manager, why should the players?
Moving forward, it's imperative for Abramovich to provide Di Matteo with his space and time to develop a winning side.
Hey, Rome wasn't built in a day.
And neither is a dynasty.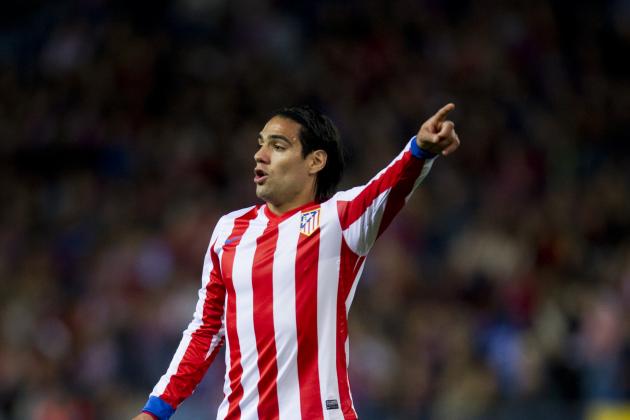 Jasper Juinen/Getty Images
Potential target Falcao could benefit under Di Matteo's tutelage.
With recent rumors linking the club to several impact players, such as Radamel Falcao and Marouane Fellaini, it's been no secret that Abramovich plans to be a big spender during the January transfer window.
However, severing ties with Di Matteo beforehand could complicate matters.
Such a move can be compared to exchanging the engine of a Ferrari with that of a beat-up Honda Civic. Sure, it'll still be a Ferrari. However, the performance of the vehicle will drop immensely.
You wouldn't want that car. So what makes these transfer targets any different? Why would they choose to play with a club who just prematurely sacked the very man who led them to Champions League glory not more than six months ago?
Besides, Di Matteo has earned his shot to play with Abramovich's potential new toys.
The Italian, who has gained the respect and trust of his players, would be the best man to successfully transition any new incoming players into the Chelsea lifestyle. It shouldn't prove too difficult for a man who transformed a stumbling and lackluster side into the champions of Europe in the matter of two months.
Could you picture an interim manager accomplishing the same task while trying to transition to life at Stamford Bridge at the same time? Neither could I.
Even if Di Matteo falls short at preventing a monumental Blues' slide, the former Chelsea midfielder has earned his keep for at least the remainder of this season, if not longer.
Many managers struggle while trying to relate to their players. They can instruct them till kingdom come, however, it's much easier said than done. Having past playing experience certainly aids their conquest.
Luckily for Di Matteo—a former Chelsea hero—he has that to his advantage.
After arriving at Stamford Bridge in 1996 via a transfer from Lazio, the former Italian midfielder spent six seasons with the Blues. Furthermore, his £4.9 million fee was a club record at the time.
Di Matteo tallied 26 goals for Chelsea in 175 appearances. He served as a key centerpiece to the club's midfield during the Blues' resurgence during the late '90s. He also had a knack for scoring crucial goals—he netted twice in two FA Cup finals and scored yet another in a League Cup final.
Teamed with Dan Petrescu, Dennis Wise and Gustavo Poyet, Di Matteo played a pivotal role in what proved to be a very formidable attack.
Unfortunately, his career was shortened when he suffered a triple leg fracture during a 2001 UEFA Cup fixture. He would retire soon after in 2002.
Following his exit, Di Matteo remained a polarizing figure in Chelsea history. It's the kind of status that demands the respect of a locker room. Especially one filled with players hoping to one day be seen in the same light.
Aside from his talents on the field, it was his demonstration of a love for the club that granted him an opportunity to shine under the spotlight.
Even after his retirement, Di Matteo returned to Stamford Bridge for numerous promotional purposes and even utilized the gym at the Cobham training grounds. The former Italian international has a love affair with the Blues that doesn't look to be going away anytime soon.
Combine those factors together and you have a manager who is not only a great fit for the players, but also for the club.
Also check out: Chelsea Transfer Rumors: Radamel Falcao, David Villa, Marouane Fellaini and More
You can follow Sebastian on Twitter at @SP7988