Heisman Watch 2012: Power Ranking Top Contenders After Crazy Week 12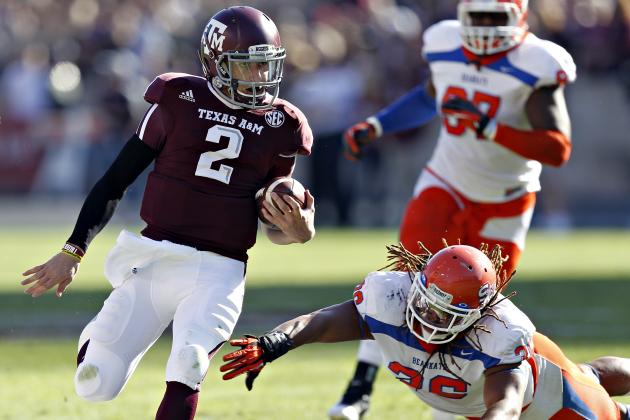 Bob Levey/Getty Images

The Heisman race between Johnny Manziel and Collin Klein couldn't be any tighter right now.
The Heisman was Collin Klein's to lose. All Klein had to do was put up respectable numbers and close out the season undefeated. It was thought to be a sure thing. Well, Baylor had other plans.
Following Klein's three interceptions in the Wildcats' 52-24 loss to Baylor, he opened the door to for the freshman sensation, Manziel.
So as the regular-season finales draw near, which quarterback leads the Heisman race? Did Manziel do enough to surpass Klein?
Begin Slideshow

»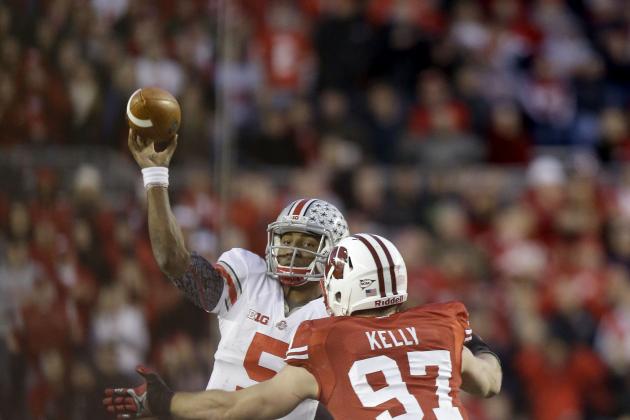 Mike McGinnis/Getty Images

Braxton Miller is still in this race.
He should be invited to New York for leading Ohio State to an undefeated season. And though his numbers were far from spectacular against Wisconsin, he got the letter every player craves, the "W."
Miller completed just 10 passes for 97 yards and rushed for 48 with no touchdowns and no interceptions. But the win in overtime against Wisconsin will keep him in the running.
Plus, the media seems to love this guy, and what's not to love? Miller's shake-and-bake-type style of running gives him an excitement factor for his Heisman campaign.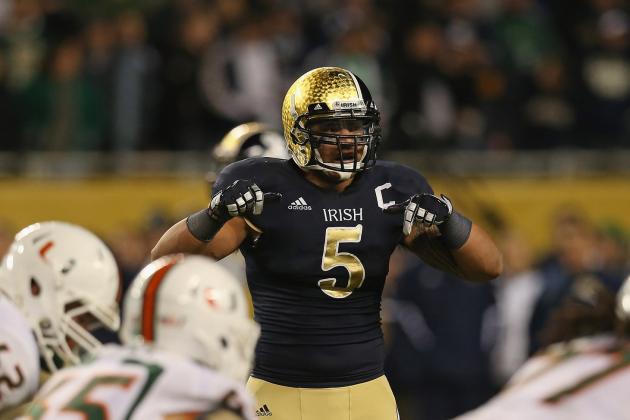 Jonathan Daniel/Getty Images

Manti Te'o is just lingering around at this point.
His six interceptions on the season still lead all other linebackers, but his 98 tackles and 5.5 tackles for loss aren't exactly Heisman-worthy.
Still, like Miller, he has an undefeated season going for him, and what makes Te'o even more special is the fact that he plays for Notre Dame.
Being the face of an undefeated Notre Dame team looking to play in the national championship certainly gives Te'o a reason to be a top-five Heisman candidate.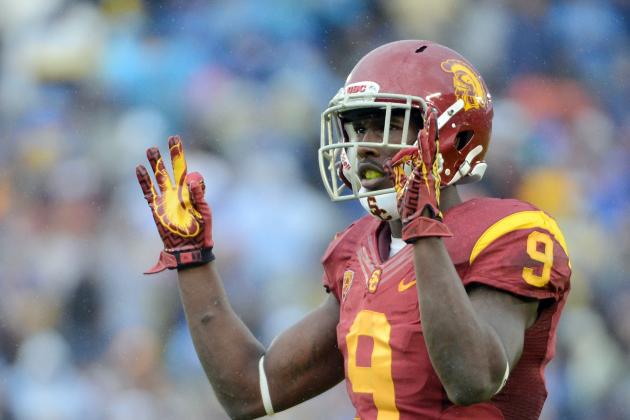 Harry How/Getty Images

There's no more ignoring Marqise Lee.
Just look at his stats. Lee leads the nation in total receptions, with 107, and yards, with 1,605, and is third in touchdowns, with 14.
However, there are two things holding him back. The first is that wide receivers don't receive as much love as running backs and quarterbacks, and the second is that USC is tremendously underachieving.
Both will keep him from winning the Heisman, but Lee should at least make the trip to New York for his outstanding season.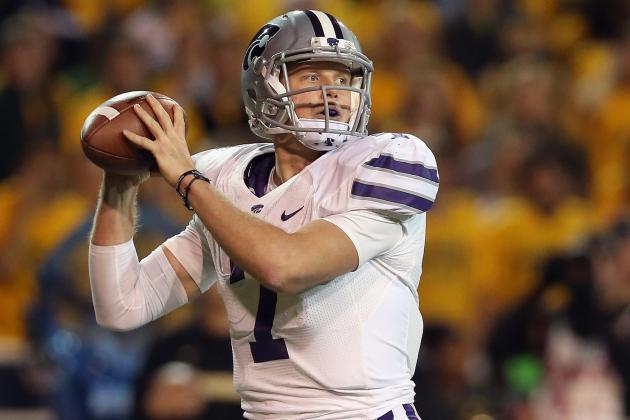 Ronald Martinez/Getty Images

Collin Klein is no longer the Heisman leader.
Klein had the Heisman within his grasp, but after losing to Baylor, he now loses the opportunity to hold the most prestigious trophy above his head.
Though Klein may be the most valuable player in football, he's not the most outstanding. Therefore, his team had to stay undefeated to help him win the ultimate prize.
Is Klein good? He's fantastic, but at the same time, he can't make the same type of plays Manziel can. He can bang around and soften defenses with his powerful running, but when it comes to running the football, he's a step behind Manziel. Just like he is presently in the Heisman race.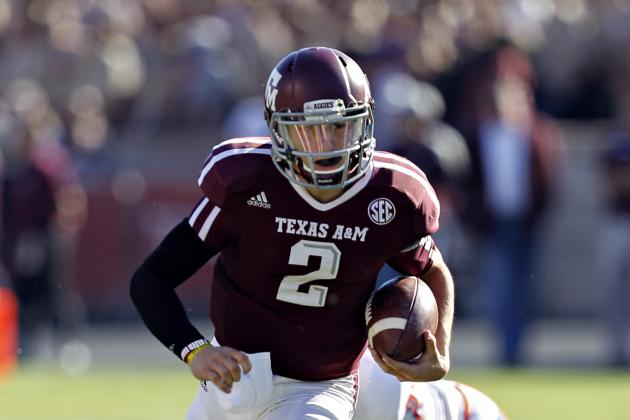 Bob Levey/Getty Images

Plain and simple—Manziel is better than Klein.
Compare the game tape and compare the stats. Manziel has 741 more passing yards, 327 more rushing yards and four more total touchdowns than Klein. Manziel not only has better numbers, but he also has better offensive numbers playing in a conference where defense is king.
Manziel has that Heisman moment over Klein, as well. In fact, he has two. Manziel's comeback victory against Ole Miss and 29-24 upset against Alabama certainly serve as such a moment.
And though he's a freshman, Manziel should be the Heisman leader at this point. If Manziel can avoid a slip-up against Missouri, he should take home the Heisman.