UFC 154 Post-Show Wrap: Rousey, Montreal Food and More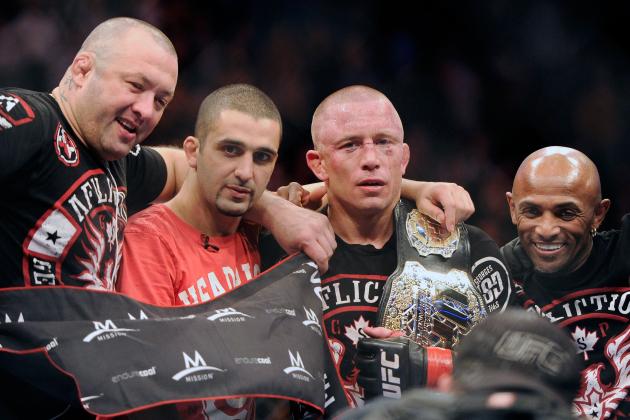 Eric Bolte-US PRESSWIRE

UFC 154 won't go down as the greatest show in the history of mixed martial arts. In fact, prior to Johny Hendricks turning the lights on out Martin Kampmann in the co-main event Saturday night, it's safe that say that the rest of the card didn't quite live up to the billing.
By that, I mean it was largely boring and uninspiring.
But I didn't come all the way to Montreal to tell you about the rest of the card. No, the two fights most of you were interested in—and with good reason, it turns out—were the top two welterweight fights, and they delivered in spades for entirely different reasons.
So with the card out of the way, I'd like to take a few moments to wrap up a few loose ends from my time here in one of the oldest cities in North America. Be forewarned: most of these entries have at least a little bit to do with MMA, but I'm also going to give you some food tips and make a few other observations about things that aren't specifically related to the UFC.
Now that you've been properly warned, let's get started.
Begin Slideshow

»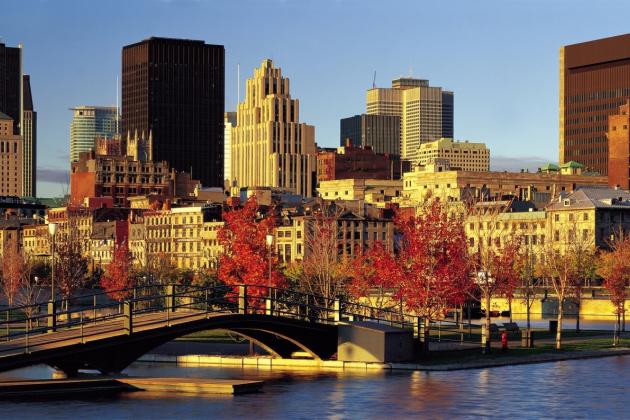 Courtesy of Google Images
This was not my first trip to Montreal. I've been here several times to cover UFC events. And I suppose I should count myself lucky, because when I was here to cover the St-Pierre/Koscheck fight, the city was in the throes of winter and it was negative-30 degrees outside. Yes, I said -30 degrees. That doesn't even seem like a real number.
This time around, it wasn't quite so bad, but the city still managed to do a number on my health. As I prepare to leave for the airport for my flight back home, I'm doing so without a voice and flu-like symptoms that will be sure to appeal to my fellow passengers.
I apologize in advance if I made you sick during our time together this week, but the blame really goes out to Nick Ring. I'm pretty sure he's the culprit responsible for giving me this super-bug earlier in the week.
In the end, I saw a lot of beautiful and old things in Montreal, and I also saw some ugly and new things. Both of those traits can be found in this city, and both sit alongside each other on opposite sides of the street.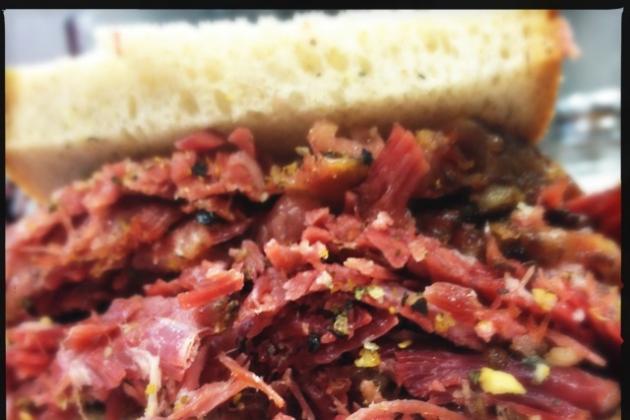 Photo by Jeremy Botter. Actual Sandwich.
The best food? That honor has to go to the prix fixe lunch at the Douze Vingt et Un steakhouse. It was one of the top three meals I've eaten in my life, and I'm thankful for the prix fixe menu because I'd never be able to afford to eat there otherwise.
Seriously, the place has steaks starting at $70 for the cheapest six-ounce cut of meat, ranging all the way up to $205 for an eight-ounce sirloin that must've been raised by a personal butler. Ridiculous.
But a strong secondary honor in this department goes to the smoked meat sandwich at Schwartz's. Myself and producer Tony went on Tuesday night after we landed after getting a strong recommendation from Ariel Helwani, and it was fantastic. One of the better sandwiches I've ever had, and you shouldn't let Montreal pass you by without trying one.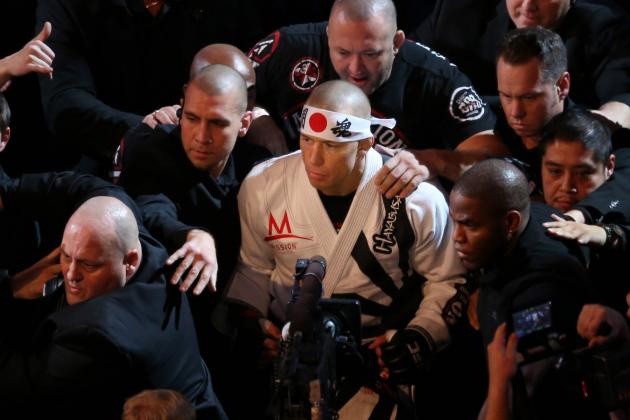 Tom Szczerbowski-US PRESSWIRE

It's true that the buzz for this fight paled in comparison to prior St-Pierre fights that have taken place here in Montreal.
For example: two years ago, when St-Pierre faced Josh Koscheck, the fans were lined up for weigh-ins at the Bell Centre a good five hours before the doors opened. For weigh-ins.
This time around, the weigh-ins weren't even held at the Bell Centre. Thanks to a previous booking from someone called Bob Dylan, the Bell Centre wasn't even available until Saturday morning, which moved the weigh-ins to a club called New City Gas in a significantly worse part of Montreal than the area where the Bell Centre resides.
Fans still attended the weigh-ins. New City Gas was packed to the gills. But "packed to the gills" means one thing at the Bell Centre, and another thing entirely at a small rave club.
And that same less-excited-but-still-excited mindset transferred over to Saturday. For St-Pierre/Koscheck, fans lined up in the snow, in -20-degree weather, beginning at roughly 9 Saturday morning, a good eight hours before the doors even opened.
By the time the arena began letting fans in, there were at least 10,000 waiting outside, all wearing some kind of GSP tribute outfit.
This time around, it wasn't quite the same. The fans were still lined up outside prior to the arena's opening, but the throngs were noticeably diminished.
That wasn't the case after the conclusion of the event, however. Thousands of GSP fans lined the street, randomly chanting their hero's name and making attempts to infiltrate the Sheraton where the fighters were stationed for the week.
Canadian MMA fans are something else, and I never tire of seeing them in action.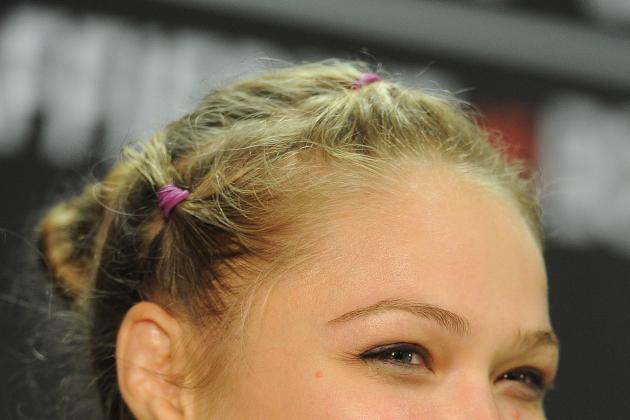 Jayne Kamin-Oncea-US PRESSWIRE

All of the preliminary discussion can now be done away with: Ronda Rousey is finally heading to the UFC, and she'll be the first women's champ in the promotion. UFC president Dana White noted after the event that Rousey's belt was being fabricated and that she would be making her debut in the main event of a pay per view, unless another champion takes precedence.
"She's the champ," White said during a post-fight media scrum. "Unless there's a weight division higher than her where the champ would be defending the title, then, yeah, she'd be the main event."
White also noted that it appeared that Cristiane "Cyborg" Justino (formerly Santos) would not be making her way to the UFC, largely because Cyborg doesn't appear willing to fight at 135 pounds.
"Our matchmakers have talked to their camp, and she doesn't seem too excited to fight Ronda," he said.
We knew Ronda was coming into the UFC, but it's good to hear White talk about the potential of her debuting on pay per view. I'm of the belief that Rousey can be a big star, perhaps even one of the biggest stars the company has, and putting her on free television isn't the right thing to do.
She deserves to be booked like a superstar because she might just be one.