WWE Survivor Series 2012 Card: Matches Diehard Fans Can't Miss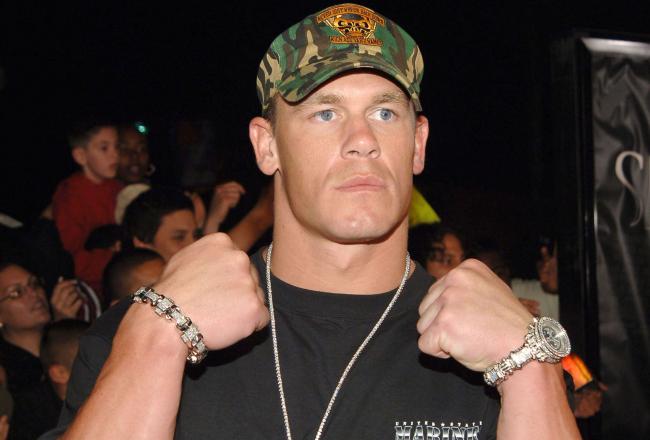 John Sciulli/Getty Images
It's time for the 2012 edition of WWE's Survivor Series, and the hype around the company's huge pay-per-view and the event's card has the WWE Universe at a fever pitch.
While there are casual fans that will just take the whole show in and not get emotionally involved in anything, the diehard fans watch wrestling to get behind the storylines and enjoy the matches that come of them.
All of the following matches are very important to smart wrestling fans, and each will have major implications moving forward for some of the company's top stars.
No. 3: United States Champion Antonio Cesaro vs. R-Truth
Antonio Cesaro is one of the best new talents in all of WWE, and his meteoric rise to success has been something that Ring of Honor fans predicted years ago.
Now the company is realizing just how great the Swiss star really is.
Despite an utter lack of a storyline—beyond just saying he hates the United States and has the US Title—Cesaro and R-Truth will put on a great technical match. If you're a fan that loves the wrestling as much as the storyline, this bout will be great.
The hope is that this is just a stopgap feud until something more substantial comes along for Cesaro. After beating Truth, look for Cesaro to feud against a returning face like Christian, Mark Henry or, even better, Jack Swagger.
No. 2: Team Foley vs. Team Ziggler
While there is no stipulation attached to this match to make it even more important—a GM spot on the line or the winner gets a title shot—the excitement over a genuine traditional Survivor Series match is very real.
The wholesale changes to the match have killed its momentum, but this bout will bring the fans back to a different era in wrestling when the PPV was made of all Survivor Series matches.
Add in a legend like Mick Foley, a plethora of our favorite superstars and the evolving face turn of The Miz, and this has the potential of being the most important match of the night.
We already know what's going to happen in the main event; or do we?
No. 1: WWE Champion CM Punk vs. John Cena vs. Ryback
With so much on the line and three superstars that the WWE wants to make look strong, how the company handles the main event WWE title match between defending Champion CM Punk, John Cena and Ryback will be very interesting.
The popular opinion—and what WWE has been foreshadowing for months—is that it will be Punk versus The Rock at Royal Rumble in January. If that idea is to come to fruition, Punk must win Sunday.
There are hundreds of ways to finish this match with Punk retaining and Ryback and Cena looking strong, but one that hasn't been talked about enough is the return of Brock Lesnar.
Survivor Series is one of the WWE's big-four PPVs and the company hasn't blown it out like they did in the past. It could be because they have a secret weapon up their sleeve ready to help Punk win the title.
This match will expose which direction the company is heading for Royal Rumble.
Check back for more on the World Wrestling Entertainment as it comes, and visit Bleacher Report's wrestling page to get your fill of WWE/TNA. For more wrestling talk, listen to Ring Rust Radio for all of the hot topics you just can't miss (some language NSFW).
This article is
What is the duplicate article?
Why is this article offensive?
Where is this article plagiarized from?
Why is this article poorly edited?