West Brom: Reasons to Believe They Can Actually Finish in the EPL Top 4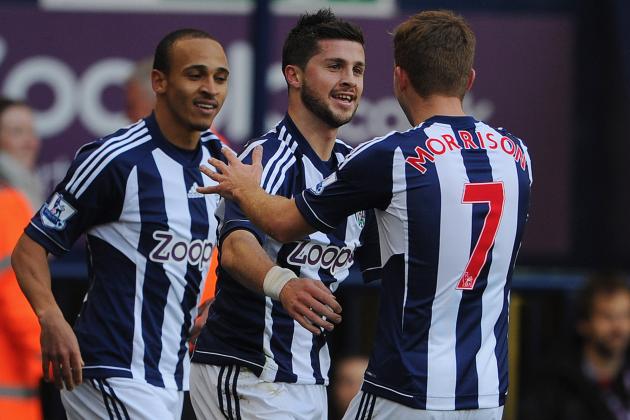 Michael Regan/Getty Images

The list of English Premier League clubs who were seemingly in the running for a top-four spot and European qualification this season was plentiful.
West Bromwich Albion were not one of those clubs, yet 12 weeks into the season, the Baggies find themselves in fourth position and just one point off defending European champions Chelsea, having beaten the Blues over the weekend.
Steve Clarke's men are running high on self-belief having taken on some of the top sides this year and walked away with a result, and must be considered a genuine contender for a finish in the Premier League's top four this season.
Here's some reasons to start believing in the Baggies this year.
Begin Slideshow

»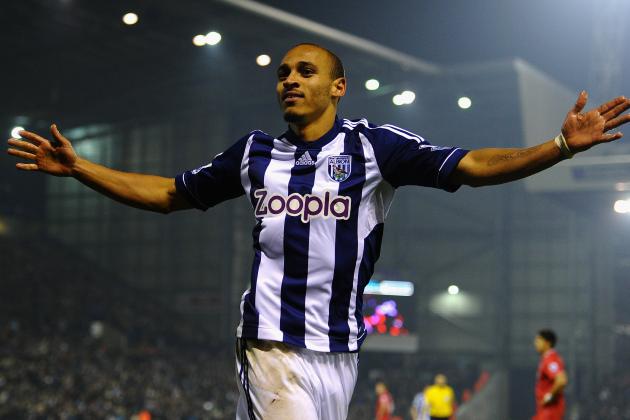 Laurence Griffiths/Getty Images

West Brom might not have a star-studded squad in the sense that we expect to see at Manchester United or at Chelsea, but looking through their roster, there's still plenty of talented players at the club and currently playing very good football.
Their defense is strong with the likes of Gareth McAuley, Liam Ridgewell and Jonas Olsson providing the backbone and platform for their midfield operate on.
Claudio Yacob and Youssuf Mulumbu have been dynamic in the middle of the pitch this year, allowing the likes of Zoltan Gera, Peter Odemwingie, Shane Long, Romelu Lukaku and James Morrison to thrive in attack and cause problems for their opponents.
They might not be the household names that other clubs have in Wayne Rooney and Juan Mata, but this Baggies squad is still very strong considering and is set up well to allow their dominant midfield good time on the ball to spark attacking opportunities.
Players like Yacob, Long, Mulumbu and Lukaku are all 25 years or under—giving that younger edge to the side—whilst the likes of Odemwingie, McAuley and Gera bring experience and wisdom, having played in top-class football for several years now.
Their players are quality players and they connect well with each other. West Brom have a strong squad, and unless they sell a myriad of players over the transfer window—which they're not going to do—that strong squad will hold them in good stead for the year ahead.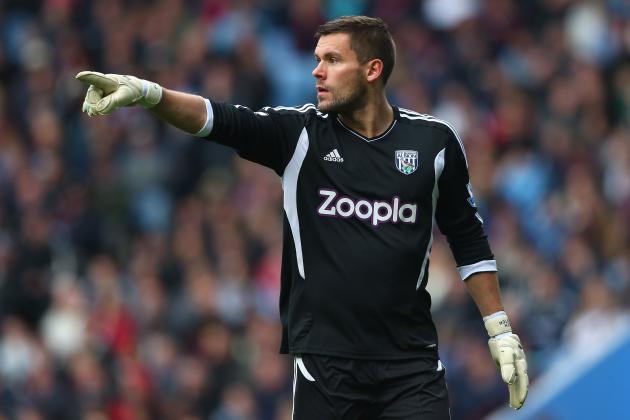 Alex Livesey/Getty Images

Every person has players that they think are severely underrated and deserve far more credit than they deserve—one of mine definitely has to be Baggies goalkeeper Ben Foster.
After stints at Birmingham City and Manchester United, Foster has found a home at the Hawthorns—making a permanent deal with the club at the start of the season—after impressing on loan last year.
And this year, Foster has once again been superb, with West Brom conceding just 13 goals through their opening 12 matches—the same as Chelsea and Arsenal, who started the season with two of the best defensive records in the league.
Look at all the top sides in the Premier League, and you'll see that they have a world-class goalkeeper or two in their ranks. Ben Foster fills that role for West Brom.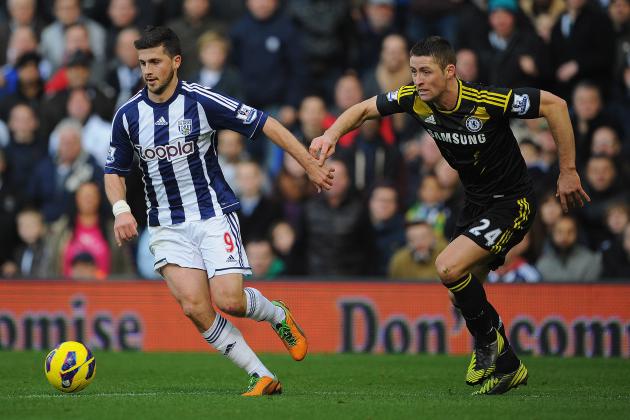 Michael Regan/Getty Images

West Brom have showed through their opening 12 matches that they can mix it with the best in the Premier League this year and that they do have the talent to finish inside the top four.
The Baggies have picked up wins over Chelsea, Everton, Liverpool and Wigan Athletic this year and were incredibly unlucky not to pick up at least a point against Manchester City and Newcastle United when they played this season.
With only Manchester United and Arsenal looming as the toughest fixtures for the Baggies before Christmas, there's a real chance that we could well see West Brom inside the top four heading into the January transfer window—a result that few would have predicted.
And if they can pick up some points against either of those Premier League giants, you'd have to say that this is a team who can mix it with the best this year, having been in contention against every top Premier League side they've faced this year.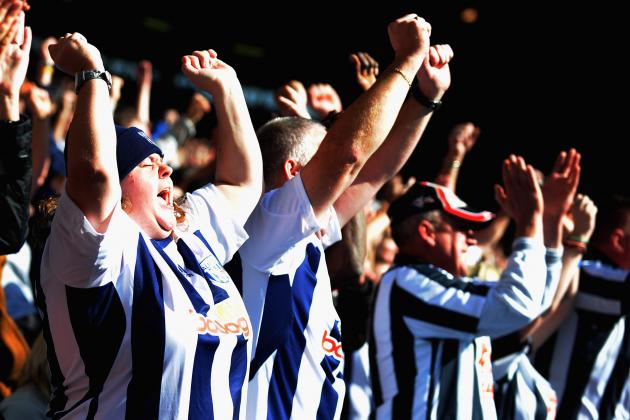 Laurence Griffiths/Getty Images

Old Trafford is a tough place to get a win at. The same could be said for the Etihad Stadium, as it could for Stamford Bridge, the Emirates Stadium and indeed White Hart Lane.
Part of what it takes to become an elite team in the Premier League is the ability to churn out results when you're playing in front of your home fans—turning your home ground into a fortress.
And whilst I wouldn't be willing to say that the Hawthorns is as tough to get a result at as the Etihad is, it must be conceded that West Brom have been exceptional at home this year, and the results have come this season because of that dominance.
They've only dropped points on one occasion at home this year when they took on current league leaders Manchester City, who required a last-minute goal from substitute Edin Dzeko to get a result. Every other home fixture has yielded three points for Steve Clarke's men this year.
They are averaging twice the goals in attack at home than when they are away and are conceding just a measly 0.71 goals per game at home.
Their long-term success this season will likely come down to whether they can get the job done at home, and so far, the Baggies have met the challenge easily.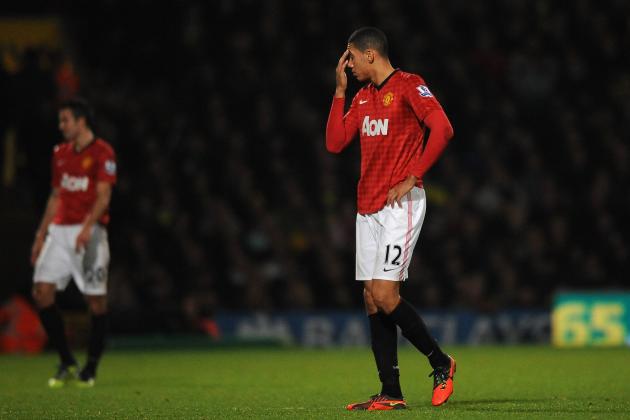 Christopher Lee/Getty Images

Finally, and perhaps most interestingly, is the fact that there are few sides in the English Premier League who possess the current form and consistency that West Brom have.
In fact, you could nearly go as far as to suggest that every other side in the Premier League is vulnerable compared to the Baggies—starting with the teams on top of the ladder.
Manchester City might be undefeated, but they simply cannot play well away from home this year. The same could also be said for Manchester United, who are simply conceding too many goals in defense to be able to mount any serious pressure on their opponents.
Chelsea just lost to West Brom and haven't won a Premier League match in over a month; the same goes for Tottenham, who have lost four of their last five fixtures.
Arsenal are inconsistent in attack and have dropped points to the likes of Stoke City, Sunderland, Norwich City and Fulham this season.
Everton—for all their attacking power—have only managed one win in their last six Premier League matches, and even then, they had to come from behind against Sunderland despite the fact they were playing at Goodison Park.
West Ham haven't won against a team inside the top eight this year. Fulham's only win since September was a late 1-0 win against lowly Aston Villa. Swansea City have shown this year that they are more inconsistent and temperamental than Mario Balotelli.
Every other team isn't even in the top half of the table.
I'm not saying that West Brom are problem-free and that they're going to win the Premier League by 40 points. What I am saying is that every other team in the league is looking vulnerable right now, and the Baggies have a great chance to build on their current start, capitalize on those vulnerabilities and solidify their place in the top four.
Which, I believe, was 150-1 at the start of the year.
Kudos to whoever picked that.
Can West Brom really finish inside the top four this season?
Comment below or hit me up on Twitter: Follow @dantalintyre
All stats courtesy of SoccerStats.com