The Good, the Bad and the Ugly from Tottenham's 5-2 Loss to Arsenal
Clive Rose/Getty Images

Two seasons, two 5-2 losses to archrivals Arsenal in away North London derbies for Tottenham.
"Disappointing" is an understatement; "unacceptable" is a bit better.
Of course, anyone who watched the match knows that there were a few extenuating circumstances surrounding this loss. Obviously, these should not be taken as excuses for this horrendous loss, but they do help contribute to a few silver linings (well, as many as can be salvaged).
So what positives can Tottenham possibly take away from this loss? And what negatives should be highlighted?
Let's delve into this match and break down Spurs' performance, Clint Eastwood-style.
Begin Slideshow

»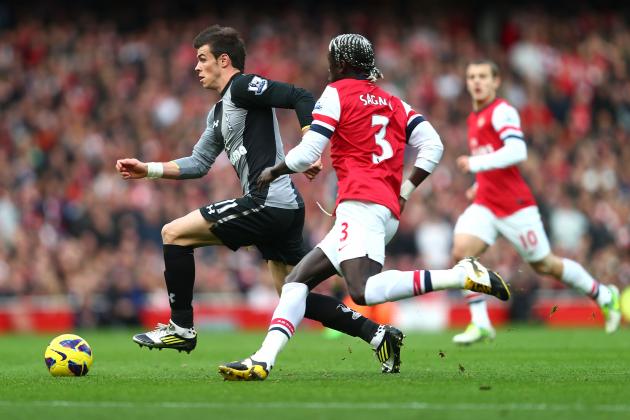 Clive Rose/Getty Images

I was a fan of manager Andre Villas-Boas' tactics and lineup coming into the match, putting two strikers up top and going on the attack. I can see the argument that the experimentation could have waited for a match other than this road derby, and the point is strongly backed by the fact that it backfired.
Still, Spurs showed benefits from the switch in the first 18 minutes, really pressing up the pitch, taking the lead and coming close a few other times.
The play in the second half was also quite nice, with Spurs playing quite well given they were trailing with 10 men.
As opposed to the past few weeks, I quite liked Clint Dempsey's play in the second half. It is difficult to judge him given the position he entered in, but I saw his work rate improve and his overall contribution rise. There's still a lot of room for improvement here, but I saw some good signs.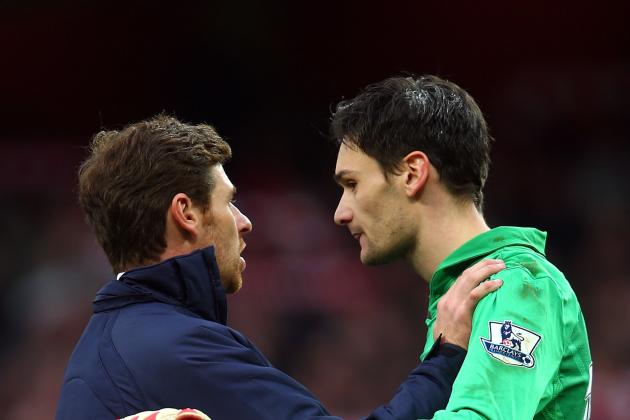 Clive Rose/Getty Images

To start off this category, I'm going to turn to Hugo Lloris.
Don't get me wrong: By no means do I blame Lloris for any of the goals Arsenal scored in this one, especially given the position in which he found himself.
Still, I saw a few things from Lloris that might pose some problems in the future. On more than one occasion, the France captain made a routine play look more difficult than was necessary. He punched when he could have caught; he made an acrobatic dive when it was within arm's length.
One needs only to look at the Europa League goals Lloris has conceded to see what could go wrong, especially the one against Maribor.
I think Lloris is one off the best keepers in the world and showed so in some of the fine saves he made throughout the match. Still, this one area of his should be improved.
On another note, I was thoroughly unimpressed with Kyle Naughton's performance at the Emirates.
It was the full-back's big opportunity to prove himself, but he seemed like the worst player on the pitch.
Back to the bench.
Clive Rose/Getty Images

The place to start here is obvious: What was Emmanuel Adebayor thinking?
There was no need for that type of challenge or really any attempt at the ball at that point. Yes, the Gunners were starting to see a bit more of the ball, but Spurs still had the lead.
What good would winning the challenge have been in comparison to playing 73 minutes with 10 men?
Now, as tough as it is to look past that, Spurs still should have done better. The players seemed to let their heads drop after the sending off, something that is incredibly unacceptable in a derby. Quite rightly, they were thoroughly punished.
AVB should shoulder some of the blame on this front, as any question of morale should end up pointing toward the manager.
On the other hand, the players must take responsibility for themselves and play to their fullest, first whistle to last.
Am I the only one who can't wait for Scott Parker and his leadership to return?
For the latest news in the world of football, follow me on Twitter.