Buster Posey: Top 5 Ways Giants' MVP Can Make an Extra Buck
Buster Posey - Associated Press (source: http://www.toledoblade.com/Pro/2012/11/15/San-Francisco-Giants-catcher-Buster-Posey-voted-National-League-MVP.html)
It's time we find ways to market Buster Posey to the masses.
He's won Rookie of the Year, the Silver Slugger Award, the Hank Aaron Award, and this year's batting title, Comeback Player of the Year.
Also, he started an All-Star game, won two World Series, and is now the National League Most Valuable Player.
Yes, he's that good, and he's only 25-years-old!
Still, outside of Northern California, Posey receives little publicity.
He doesn't play in a typical ESPN market (e.g. Boston or New York), so he's largely ignored by the national sports media.
Fortunately, name recognition can grow quickly with the right publicity, so here are the top-five ways to market Buster Posey to the rest of America.
Begin Slideshow

»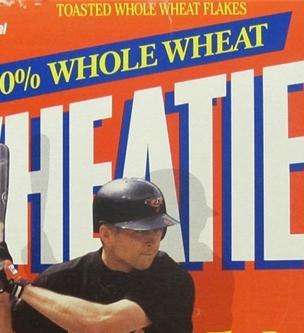 Cal Ripken Jr. / source: http://www.halloffamememorabilia.com/p-490800-cal-ripken-jr-autographed-hand-signed-wheaties-box-hc-gqsyfpyaxz.aspx
Remember when Cal Ripken Jr. and Ken Griffey Jr. graced the covers of Wheaties cereal boxes all around the country?
I didn't even like the taste of Wheaties as a kid, but I was a huge Ken Griffey Jr. fan growing up, so I ate that cardboard-tasting cereal with the hopes of finding his baseball card in a box.
How many bowls would you chow down to get an autographed Buster Posey baseball card?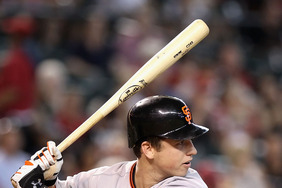 Christian Petersen/Getty Images
Visit a sporting goods store, and you may find a Louisville Slugger Pro Lite Wood Baseball Bat with a Gwynn Finish.
And by Gwynn Finish, they refer to the type of bat that the great Tony Gwynn used. The bat features a black barrel and a white, unvarnished handle.
Given that Posey won the Silver Slugger award and batting title this year, it makes perfect sense that Posey should have his own bat for sale too.
Besides, a Louisville Slugger called the 'Buster' would be a sure-fire hit on name alone.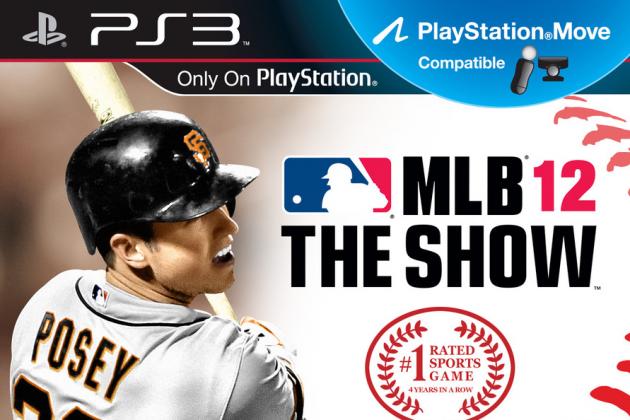 MLB 12: The Show / source: http://jcrusick.picturepush.com/album/191037/8129716/MLB-12-The-Show/Buster-Posey---MLB-12-The-Show.html
Buster already has his own smartphone app/game called "Buster Bash."
It's free and highly addictive.
Think of "Angry Birds," but instead of knocking birds into the sky, you're crushing baseballs instead.
With that said, it would be great to see a baseball video game out there that seriously challenged the MLB2K monopoly.
Just make sure he avoids consulting Curt Schilling for advice on that, yikes!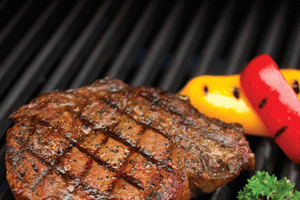 source: http://www.foundersgrill.com/id31.html
When the sports media looked to interview Posey for his reaction on being named NL MVP, where did they find him?
Well, he wasn't celebrating in a night club or ritzy bar.
Nope, he was at a charity steak dinner with friends and family back in his hometown of Leesburg, Georgia.
Yes, Posey is a family guy, but of almost equal importance, he supports steak dinners.
How about a 'Buster Steak' at Ruth Chris Steakhouse or Morton's?
Yum.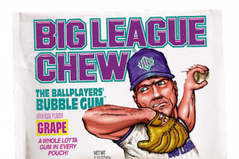 source: http://bostonist.com/2007/11/13/they_draw_the_l.php
Not only is Buster a family guy, he's about as clean-cut and wholesome of a pro athlete as you'll find these days.
He sports no visible tattoos, piercings and you're unlikely to see him with a mouthful of Copenhagen at the plate.
So what better way to market him to today's youth than with his own brand of chewing gum?
That's right, Buster "Big League" Chew!
Buster Posey & family / source: http://www.tumblr.com/tagged/buster-posey?before=1350921863
For all the sports media coverage that is so often devoted to negativity and scandals, Buster Posey represents what's great about sports, especially baseball.
His humble disposition and craftsman like approach to the game exemplify good sportsmanship.
And although Posey doesn't crave the spotlight, here's hoping he receives all good things coming to him.
He's certainly earned it!