St-Pierre vs Condit: 5 Things to Watch for from GSP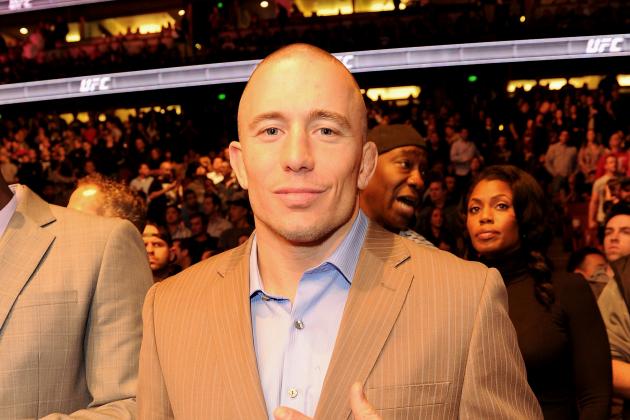 Jason Merritt/Getty Images

The wait is nearly over. Georges St. Pierre will finally be making his return to the Octagon after more than a year layoff. He faces arguably his most dangerous foe in Carlos "Natural Born Killer" Condit.
There are a million questions concerning how this return fight plays out for GSP. It could go an infinite number of ways and have the same amount of outcomes.
There are a number of things to watch in this fight concerning GSP. Let's take a deeper look into five crucial elements that fans should be watching in this fight.
Begin Slideshow

»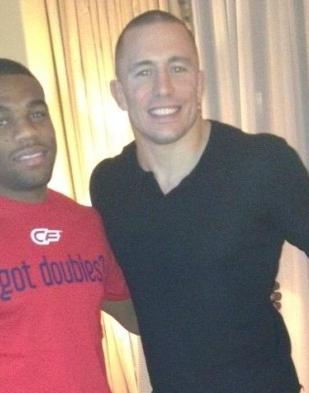 Photo Credit: mmafight.com
GSP has been out of action for 11 months after undergoing surgery to reconstruct a ruptured ACL. That is a serious injury that he is coming back from.
It is a major question mark for almost every fan. How will GSP's knee fare in this first fight back? How will Condit try and exploit it? Will his movement and explosiveness be the same?
Speaking of that...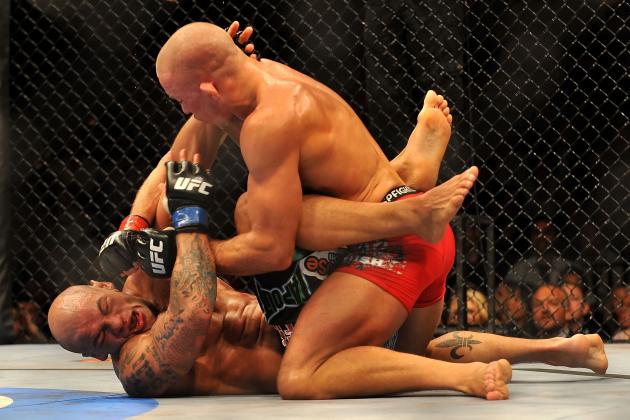 Jon Kopaloff/Getty Images

ACL surgery takes a lot out of the knee and it's ability to perform certain actions. GSP has an excellent team of strength and conditioning coaches behind him, and this will certainly help him.
Will his knee be able to take the same stresses as it did before it was injured? Will we see slower movement from the champ? Possibly less strikes that affect his knee like the superman punch? And how will his power takedowns look?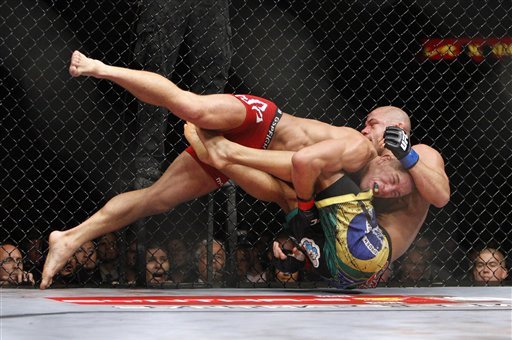 Photo Credit: sportsnickel.com
I briefly touched on this in my last slide.
A large part of GSP's game is his ability to take his opponents to the mat, transition and ground-and-pound.
He will most likely be looking to take Condit down at some point during the fight, but will his takedowns be as powerful as before? Will he have to work harder to secure them now then he did in the past?
GSP's ability to take his opponents down like he did before could be a huge determining factor in this fight. Especially against such a well-rounded opponent like Condit.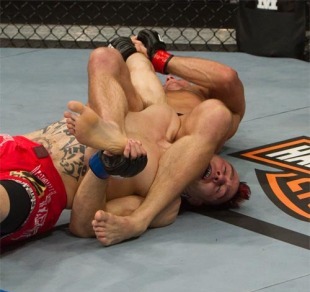 Photo Credit: espn.co.uk
GSP has a fantastic top game. Once he secures the takedown, he works tirelessly to transition to better positions.
GSP is going to be more active on the ground this fight than we are normally used to seeing. He wants to finish this fight and prove critics wrong. That's why he's going to try and submit Condit.
GSP has all the right tools to be able to pull off a submission, and if Condit becomes vulnerable you can bet on St. Pierre latching onto a limb and not letting go.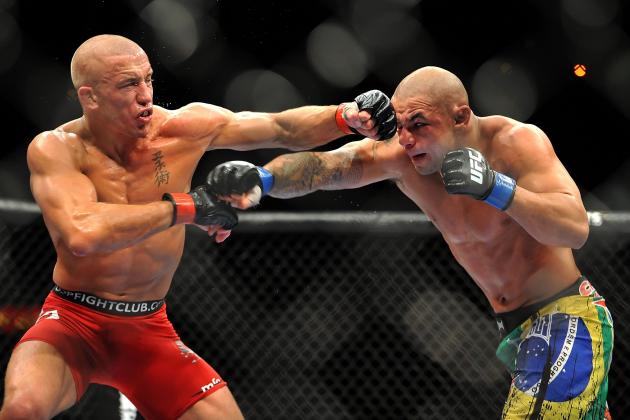 Jon Kopaloff/Getty Images

Ring rust is a problem that affects almost every fighter who hasn't fought in a long time.
GSP is coming off an 11-month layoff due to his ACL being blown out in training. That is a long time to be away from the Octagon.
St. Pierre has a stellar team behind him, and he himself is an incredible athlete. I'm betting he finds his range and movement early on and shakes off the ring rust before it becomes a problem.
If any fighter could do it, I would easily bet on GSP.
Tweet me @FuscoNation16.