UFC 154: A Fan's Guide to Georges St-Pierre vs. Carlos Condit Fight Card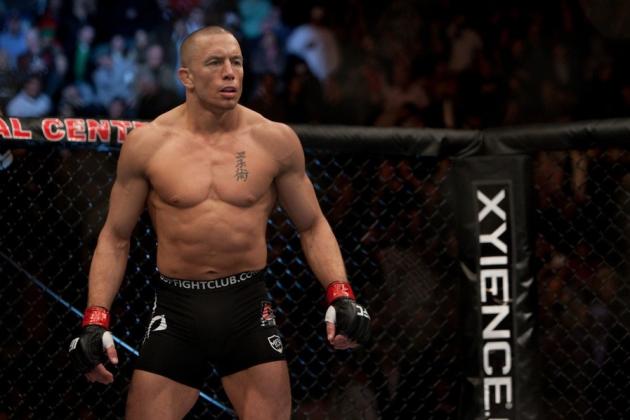 Photo Credit: Esther Lin/MMA Fighting
The UFC makes their first trip to pay-per-view in over a month this weekend, and it features the most anticipated welterweight matchup of the year.
Long-time champion Georges St-Pierre makes his return to the cage his Saturday night, and his first opponent in over a year will be current interim champion Carlos Condit.
Riding a nine-fight win streak and a stretch of eight straight wins in title fights, St-Pierre is one of the most popular and successful fighters in the history of the sport, and his already-unprecedented resume would get another boost if he added Condit to his list of victims.
Condit has been building quite the resume over the last few years, taking out highly touted fighters like Rory MacDonald, Jake Ellenberger and Nick Diaz, but if he truly wants to be considered among the elite fighters in the sport, "The Natural Born Killer" will need to find a way to send St-Pierre home with his first loss in over five years.
Begin Slideshow

»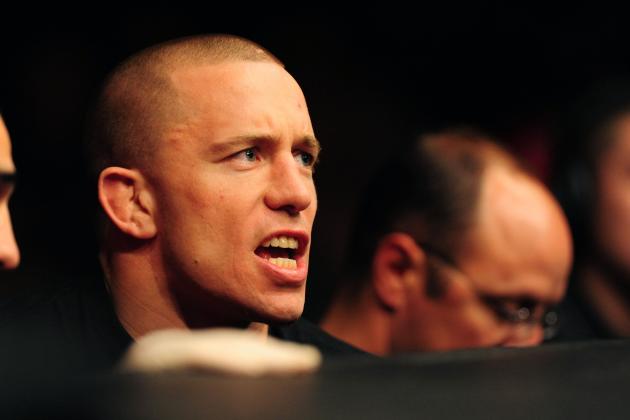 Mark J. Rebilas-US PRESSWIRE

GSP hasn't been seen inside the Octagon since an April 2011 win over Jake Shields, and thanks to his long layoff anticipation for his return to the cage, he is very high right now.
Under normal circumstances, St-Pierre would be a mammoth favorite over a fighter like Condit due to "Rush's" track record, but his knee injury suffered late last year has fans questioning if he will be the same fighter when he returns to the cage.
Throw in the added risk of ring rust, and GSP has more questions to answer in this fight than he has in a very long time.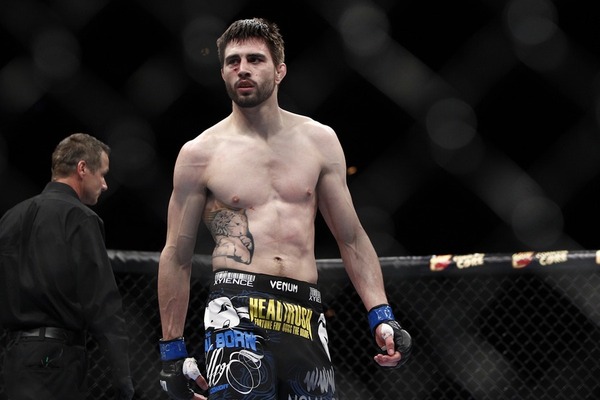 Photo Credit: Esther Lin/MMA Fighting
Now, I can finally cross using a Ric Flair quote off my bucket list, but "The Nature Boy's" famous catchphrase fits perfectly with Carlos Condit's situation this weekend.
Condit should be getting all of the perks of being a UFC champion, after all, he won the title and has the belt to prove it, but until he can take out St-Pierre, Condit is going to be stuck playing second fiddle to GSP.
After months waiting for St-Pierre to return, Condit has earned himself quite a bit of backlash due to his unwillingness to put his interim title on the line in favor of waiting for GSP to recover, and the only thing that will help his reputation is to defeat one of the greatest fighters of all time.
Yeah, it's a tall order, but it's also one that Condit asked for.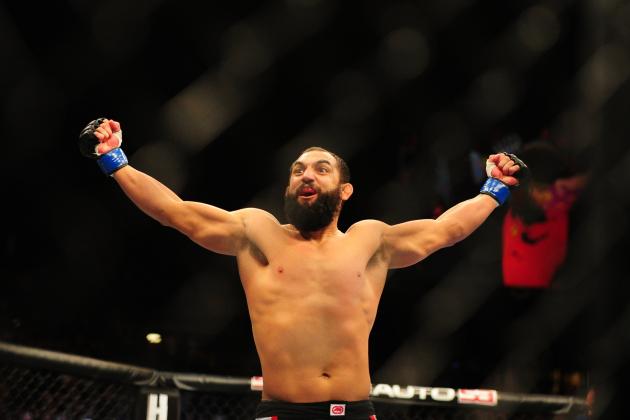 Mark J. Rebilas-US PRESSWIRE

Johny Hendricks has been begging for a title shot since he took out Jon Fitch at UFC 141 last December, and a win over Martin Kampmann could finally get his wish granted.
Hendricks' wins over Fitch and Josh Koscheck have made him one of the top contenders for the UFC welterweight strap, and a win over the resilient Kampmann will be extremely beneficial for "Big Rig's" title aspirations.
It won't come easy, however, as Kampmann has made a name for himself over the last year by coming back from certain defeat in order to pull out a win.
His come-from-behind wins over Thiago Alves and Jake Ellenberger shot Kampmann into this possible No. 1 contenders' fight this weekend, and anything other than a definitive victory for "The Hitman" will likely keep his dream of a title fight a bit out of reach.
This is a great matchup, and it could honestly go either way, but whoever pulls off the win will be in great position to earn a title shot in early 2013.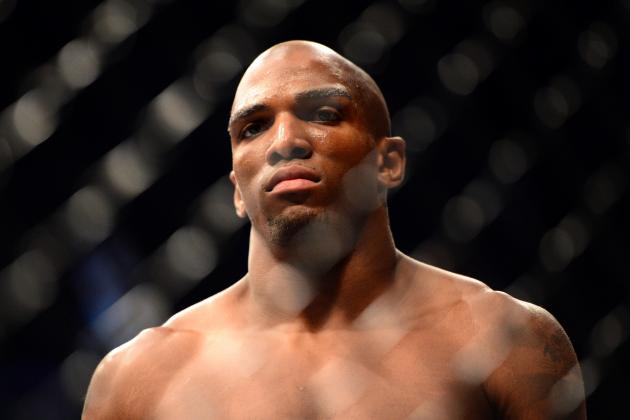 Kyle Terada-US PRESSWIRE

Now that Rory MacDonald has graduated from prospect to full-fledged contender, it appears that Francis Carmont is set to take his place as the brightest up-and-coming fighter whom Canada has to offer.
At 31 years old, Carmont isn't exactly a prospect at this point in his career, but his UFC debut came just over a year ago, and since that fight, he has been more and more impressive with each Octagon bout.
His back-to-back submission wins over Magnus Cedenblad and Karlos Vemola earned him his shot on the main card, but if Carmont wants to be taken seriously at all in the middleweight division, he's going to have to look impressive against Tom Lawlor on Saturday.
A convincing win over Lawlor should send Carmont into a fight with a fringe contender at 185, but anything else would be considered a massive failure for the Tri-Star-based fighter.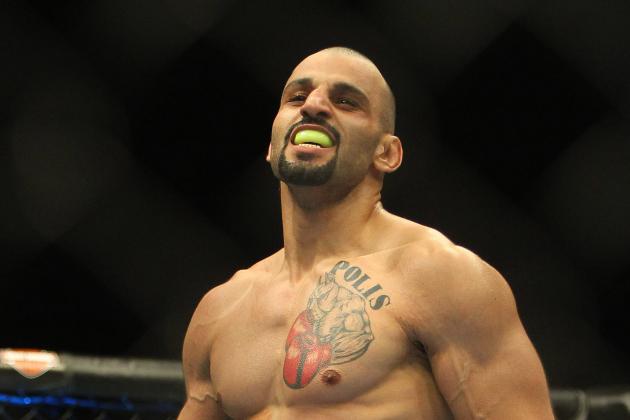 Tom Szczerbowski-US PRESSWIRE

Both Nick Ring and Costa Philippou have looked like solid middleweights as of late, but eventually, a fighter needs to take a step up in competition, and the winner of this bout will get to do so.
Ring has a solid 3-1 record inside the Octagon, with his lone loss coming to current top contender Tim Boetsch, but he only has a single win by stoppage in his four UFC fights and two of his three wins came due to controversial decisions in his fights with Riki Fukuda and Court McGee.
While Ring barely snuck by Fukuda and McGee, Philippou had a slightly easier time against both men, and he's gone on an impressive four-fight win streak since losing his UFC debut back at UFC 128 in New Jersey.
His knockout win over Jared Hamman showcased the New Yorker's punching power, but Philippou finds himself in the same boat as Ring with only one UFC finish and needs to prove he can stop the lower-level fighters before getting his shot at the best in the division.
Both of these fighters are on the verge of getting a big-time opponent, and it's incredibly important for Ring and Philippou to make sure they defeat the other this weekend.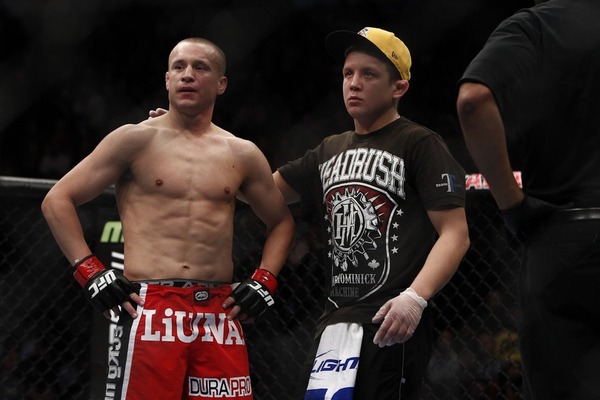 Photo Credit: Esther Lin/MMA Fighting
Most fans remember Mark Hominick for the grapefruit-sized hematoma that was sticking out of his head during his featherweight title fight against Jose Aldo at UFC 129, along with the display of heart he showed in that same bout.
Unfortunately for Hominick, he hasn't won a fight since before that bout against Aldo almost two years ago, and his job may be on the line if he is unable to defeat Pablo Garza this weekend.
Hominick carries a three-fight losing streak into the bout, and he needs to prove himself again against a Garza, who has been struggling just as much over the last year.
A loss may not guarantee Hominick loses his spot on the UFC roster, but it's getting to that point, and he needs a win in a big way at UFC 154.