4 Signs Torii Hunter Has Plenty Left in the Tank to Give the Detroit Tigers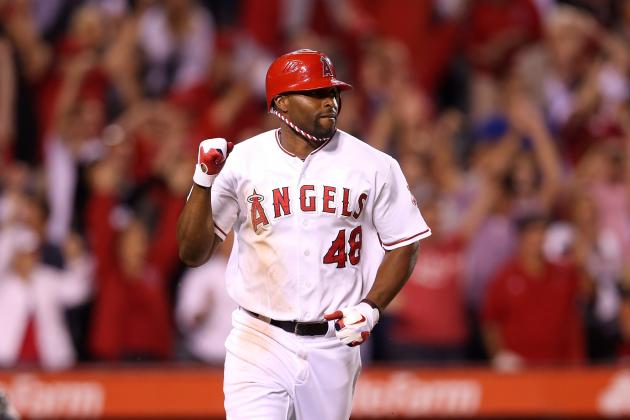 Stephen Dunn/Getty Images

There is absolutely no doubt that the Tigers, as well as all of their fans across the nation, are excited about the recent signing of Torii Hunter to a two-year deal.
The 37-year-old outfielder has won nine Gold Gloves, the most recent in 2009; he has also been voted to the All-Star team a total of four times.
While many critics view this as a bad signing for Detroit, there is no reason to assume that Hunter cannot provide an immediate boost to the Tigers offense, as well as mentor many of the young outfielders defensively.
Here are five reasons why Torii Hunter still has plenty energy left in his career to help spark the Tigers.
Begin Slideshow

»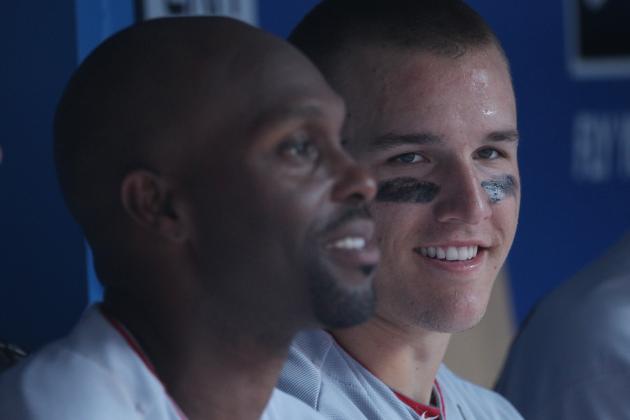 Tom Szczerbowski/Getty Images

Even though he is currently 37 years old, Torii Hunter still has a lot left in the tank.
He has always been known as a "clubhouse guy," which is a term given to a player who everybody likes and, most importantly, respects.
While many people feel that this kind of intangible is not important, it is truly something that some players lack.
When things aren't going a team's way and nothing seems to be working out, it is important to have positive guys like Hunter on the team that make players keep playing their best until the final out is made.
Alex Avila made a comment referencing Hunter's personality in a recent Detroit Free Press article:
"He's a great player -- someone that I've really enjoyed watching and competing against," the catcher wrote in a text message about Torii Hunter. "I've heard that not only is he a great competitor but a great person as well, and I'm happy someone of his caliber is joining our team."
His presence will be surely be felt in locker-room as well as on the field during the 2013 season and it will be a difference-maker for many games.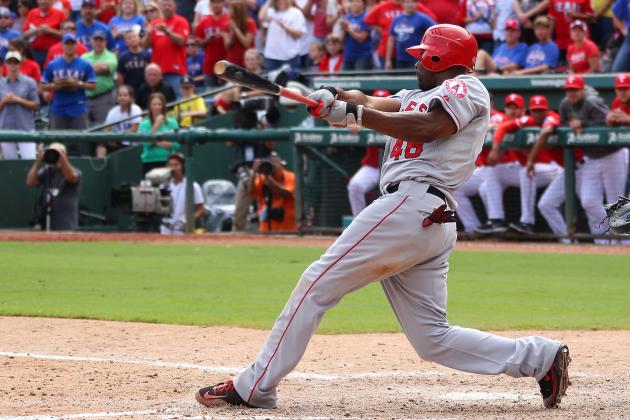 Rick Yeatts/Getty Images

Torii Hunter had an impressive 2012 campaign offensively, posting the highest batting average of his career with an impressive .313 and also boasting an OBP of .365.
While many of these numbers are influenced by the fact he spent much of the season hitting behind rookie phenom Mike Trout, there is no doubt that Hunter's bat will be a fantastic addition to the Tigers' formidable lineup.
If Hunter is able to reach his career average in main categories, that will be a step up from what they have been sending out in the number two spot of the lineup. In his career, Hunter has a .277 batting average and a .335 on-base percentage.
Even though these numbers may not stand out to many, his oWAR rating, which is his offensive Wins Above Replacement statistic, is something that should.
He has an average oWAR rating of 2.33. This means that he has provided at least 2.33 more wins for his ball club on average more than the average Triple-A player could.
Hunter will enjoy hitting in Comerica Park, and the numbers won't lie.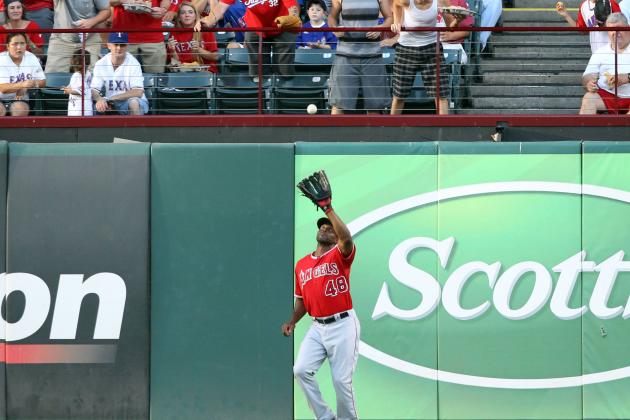 Layne Murdoch/Getty Images

It goes without saying, but having Torii Hunter patrolling the spacious outfield of Comerica Park for the next two seasons is great news for Tiger fans. His ability to play defense at a high level while mentoring many of the younger players is something that Detroit will find invaluable.
During his impressive 2012 season Hunter saved the Angels 15 total runs in 134 games, which is shown through his Rdrs stat (Defensive Runs Saved). This means that if Hunter had not been playing, the average Triple-A outfielder would have given up 15 more runs.
To put this in perspective, Brennan Boesch played 121 games in the outfield and actually cost Detroit 8 runs.
While that may seem like a small amount of runs to many fans, those 8 runs could be the difference in winning or losing 8 games.
There is little doubt that Hunter's impact will be immediately felt in the outfield this season.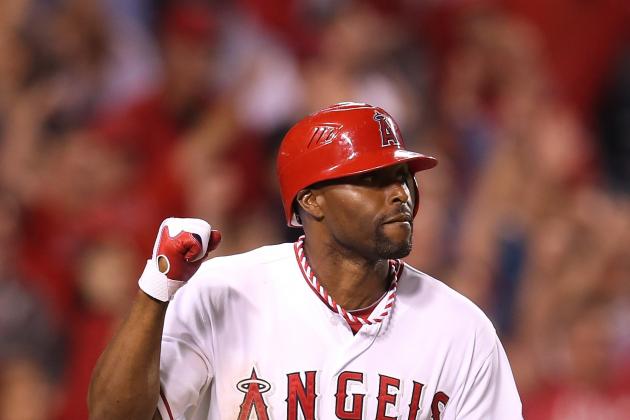 Stephen Dunn/Getty Images

When people criticized Hunter's recent signing with Detroit, they cited the fact that there is no way he will be able to repeat when he did during the 2012 season.
This statement is fairly obvious, and the Detroit Tigers did not sign him to do that.
Based on his Sabermetric statistics, Hunter will provide everything the Tigers have been looking for in the outfield and in the No. 2 spot of the lineup. During last season, Hunter had an overall WAR (Wins Above Replacement) rating of 5.5. This is an impressive number, as it stands for how many wins a player provides for his team over an average player from the minors.
Hunter has been incredibly consistent in this area throughout his career; since 2001, he has only had a WAR rating below 3.0 twice—the 2005 season with Minnesota and the 2010 season with the Los Angeles Angels of Anaheim.
Not only this, but he has also provided his ball clubs with at least 20+ runs more than the average minor league player would have nine times since 2001.
There is no doubt that if Hunter is able to continue his consistent effort wearing the old English D, the two-year deal he signed will be well worth the money.