Tennessee Basketball: Previewing Likely Matchups in Puerto Rico Tip-off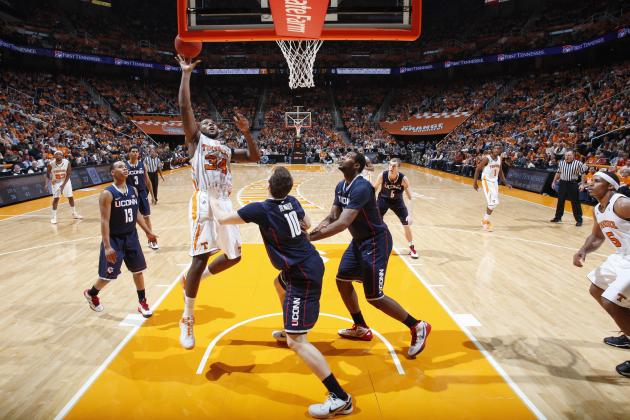 Joe Robbins/Getty Images

The field awaiting Tennessee in the Puerto Rico Tipoff pales in comparison to the field it faced in the Maui Invitational a year ago, but there are some intriguing matchup possibilities that could give some insight into the Vols' potential in 2013.

Here's a look at the three most likely opponents Tennessee will face this weekend and how the team will likely fare in its first real test this season.
Begin Slideshow

»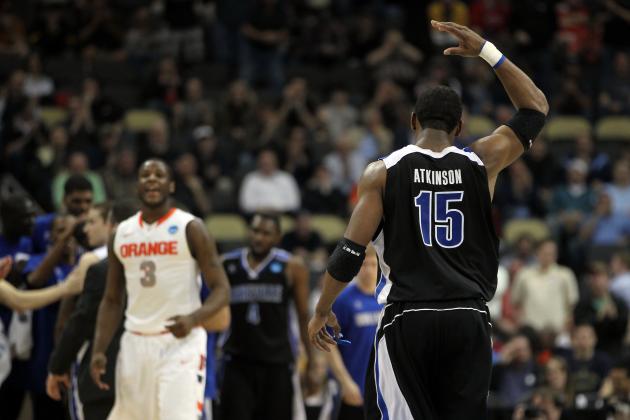 Gregory Shamus/Getty Images

The Bulldogs have been a staple in Tennessee's non-conference schedule in recent years and came dangerously close to knocking off the Vols in Knoxville last season.

However, this team shouldn't (emphasis on shouldn't) be too much of a test for the Vols this time around. The Bulldogs are without their three leading scorers from last season, and they rely heavily on senior forward Jeremy Atkinson (whose PPG average after two games is nearly double the team's second leading scorer).

This will play well into Tennessee's defensive strengths, even without Jeronne Maymon. Look for the Vols to win big with Kenny Hall finishing with double-digit rebounds.

*Of course, this is still the same team that beat Florida, UConn and Vanderbilt in the same season it lost to Oakland, Austin Peay and the College of Charleston. So every game's an adventure.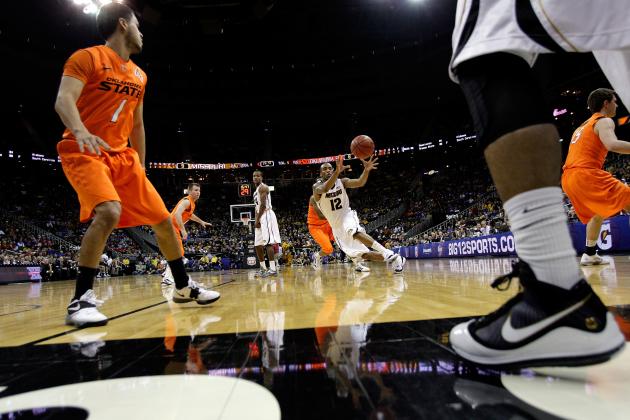 Jamie Squire/Getty Images

If Oklahoma State can zip past Akron in its first-round game (see what I did there), they'll face Tennessee Friday in what seems like a more even matchup.

The Cowboys are coming off their first losing season since 1988 and aren't expected to compete for the Big 12 in 2013. The team's biggest scoring threat comes from sophomore Le'Bryan Nash, a 6'7" forward with perimeter range. Nash drew national attention after scoring 27 points in their upset win over then second-ranked Missouri, and averaged 13.5 PPG over the next eight games before fracturing his left hand against Oklahoma.

This will be a huge opportunity for Quinton Chievous to show his redshirt season paid off. Nash will have a significant size advantage over Chievous, but Cuonzo Martin has boasted that his wing-turned-power forward makes up for these apparent mismatches with aggression and tenacity. If Martin's gamble pays off, Tennessee should cruise to Sunday's title game.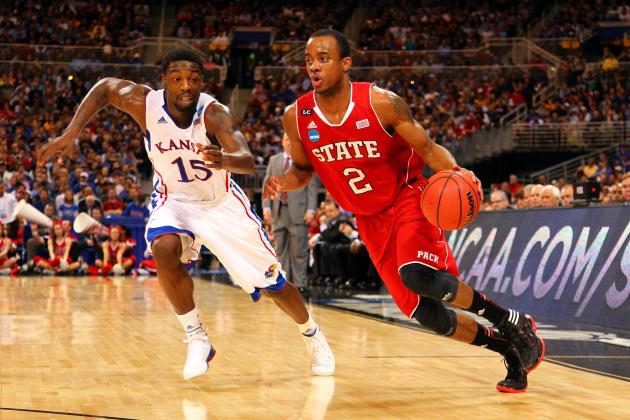 Dilip Vishwanat/Getty Images

The Wolfpack are absolutely loaded. The team boasts three surefire draft picks and a supporting cast that might run away with the ACC this season. They are clearly the favorites to win the tournament this weekend.

State's strength is in its front court, and its anchored by junior C.J. Leslie, who averaged nearly 15 points and seven boards last season. Leslie is a preseason All-American and (along with teammate Lorenzo Brown) is on the short list for the John Wooden Award.

I'll refrain from gushing more about State's ultra-talented lineup, but just know that a win over such an elite team (especially without Maymon) would only be surpassed in significance by a win at Rupp Arena. It's possible, but only in the way that getting struck by lightning while a shark bites your leg during a solar eclipse as Pink Floyd announces a reunion tour is possible.