Odds Chicago Bulls Bring a Healthy Derrick Rose Back Under Varying Circumstances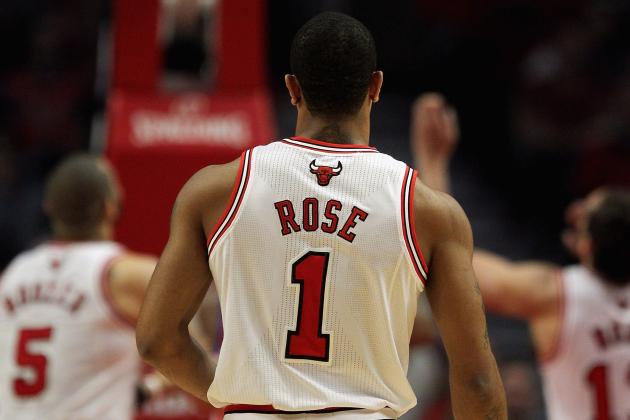 Jonathan Daniel/Getty Images

Though the Chicago Bulls' 2012-2013 campaign is still in its early stages, it's tough to tell how well the team will continue to fare without their superstar point guard Derrick Rose.
Chicago hasn't been completely lost without Rose so far this year thanks to strong team defense, but the Bulls are obviously not the same team without him. There's only a small sample size in this early chunk of the season, but how the Bulls play throughout the season may very well determine whether or not Rose suits up this year, even if he is healthy enough to play.
Let's break down five possible scenarios that Chicago may be faced with towards the end of the season and see what the odds are that they bring Rose back under those conditions.
Begin Slideshow

»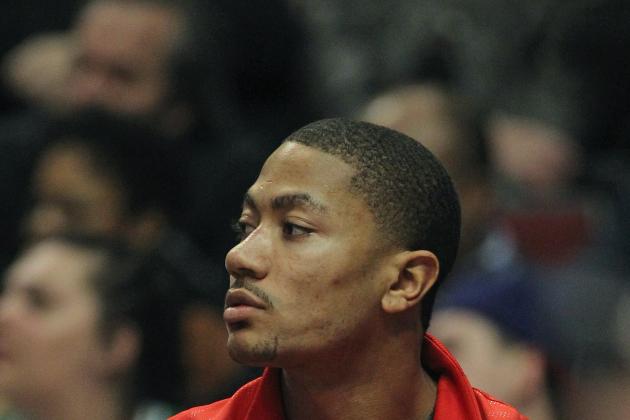 Jonathan Daniel/Getty Images

It may be hard to imagine the NBA's winning-est team from last season falling so far and so fast, but this fear may become a reality for the Bulls without Derrick Rose.
The chances of the Bulls not making the playoffs are pretty low, but if they can't maintain their strong team defense or keep up on offense (currently 20th in the NBA in points per game), they are at risk of ending their season in April.
If Chicago somehow manages to dip so low in the standings that they can't even compete for a playoff spot in the generally weak Eastern Conference, there would not be much of a reason to bring Rose back. All his return would do is put him at risk for re-aggravating his serious injury, when the Bulls could be giving him extra rest instead.
Additionally, I believe Chicago fans would hate to see how good this season could have been if Rose was healthy all year. Having him play out the last few weeks of a hopeless season would only be salt in the wound.
Odds to bring Rose back: Five percent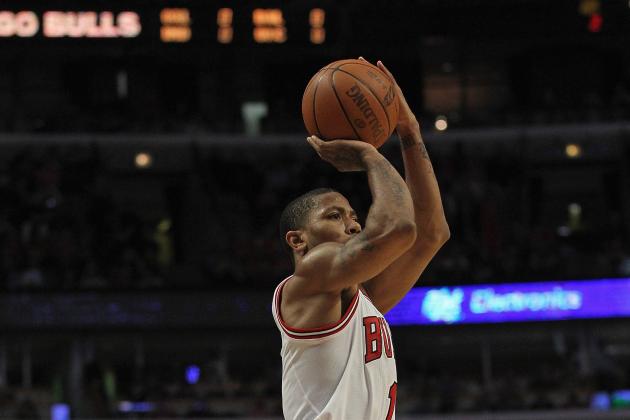 Jonathan Daniel/Getty Images

Being slightly outside of the playoff hunt is not the ideal situation for the Bulls, but is definitely something that they must be prepared for.
If this is the case for Chicago, bringing Rose back around this time may be a tossup.
On one hand, the Bulls could have their superstar back and push for a low-seeded playoff berth and maybe even make a Cinderella run through the postseason. On the other hand, having Rose back may not be an instant fix for this team in such a dire time and the risk of rushing Rose back could be a big setback to his health and career.
Would having Rose back, when he may possibly not be ready to return, be worth a chance at the playoffs? Or would Chicago be better off cutting its losses? That's something the Bulls may have to answer later on this season.
Odds to bring Rose back: 50 percent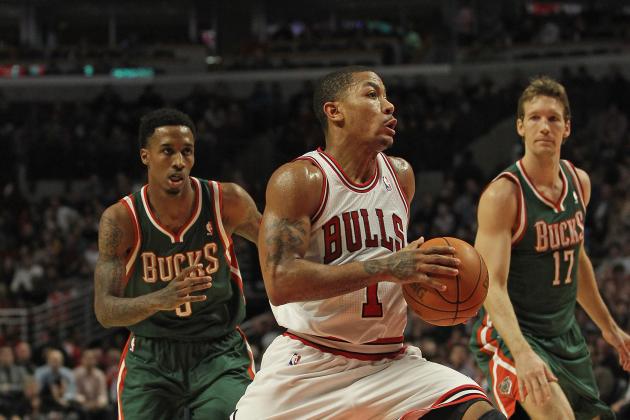 Jonathan Daniel/Getty Images

Fans of the Chicago Bulls may not be happy if the team ends up at the bottom of the playoff standings, but they will be glad to at least have a ticket to the postseason.
This situation, however, may very well be one of the best windows in which to bring Rose back. This scenario could be great for Rose: limited pressure as a low seed and the motivation to show the league just how good he makes his team.
That combination of mental factors could make Rose as lethal as ever if brought in to this situation. Also, the Bulls would not have much to lose, since they would not have the high expectations that come with a higher seed.
The single downside of Rose possibly re-injuring himself may be the only factor that would deter the Bulls from putting him back in the lineup at this given point.
If Chicago finds itself in this particular position when the regular season begins to wind down, you can almost certainly expect to see Rose return.
Odds to bring Rose back: 85 percent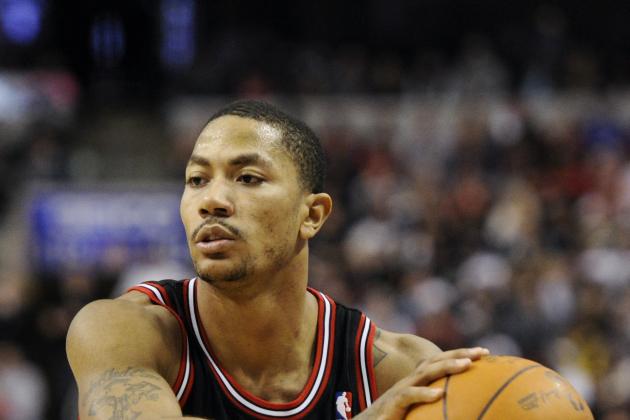 Howard Smith-US PRESSWIRE

Possibly the most realistic scenario for the Chicago Bulls and their 2012-2013 season would be with them winding up in the middle of the pack for playoff positioning.
Say this is the case for Chicago: the Bulls end up somewhere between a four and six seed. Would this warrant a return for Rose?
Answering this question is not as easy as it seems since the Bulls would be faced with either trying to see how far their current team could push or seeing if a rusty Derrick Rose could make them a contender once more.
The difference between the Bulls being higher in the playoff seeding as opposed to a lower seed would be their possibility of having a home-court advantage in at least one playoff series. This means that they could still have a chance to go deep into the playoffs even without Rose, all because of their tough environment at home (26-7 home record last season).
Odds to bring Rose back: 75 percent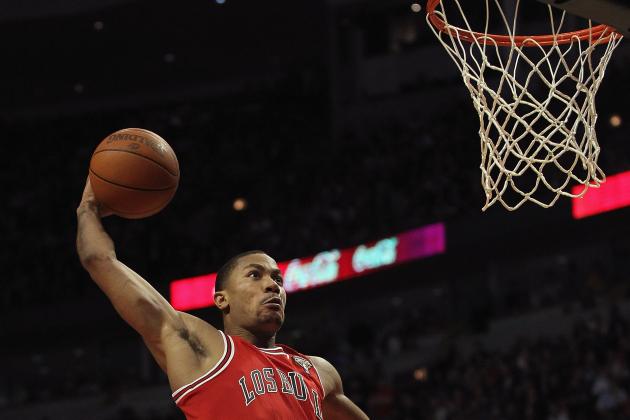 Jonathan Daniel/Getty Images

Chicago fans would be elated, to say the least, if this possible scenario rings true by the end of the regular season.
If the Bulls can somehow find a way to remain near the top of the Eastern Conference without Rose, they would undoubtedly be looking to work their superstar back in and become one of the biggest threats to the Miami Heat's efforts to repeat as NBA champions.
The only possible downside for having Rose return at this point would be the question of how he would affect the team chemistry that the Bulls had obviously built throughout the season. However, those who believe that he would have a negative effect would be proven wrong rather quickly, especially considering Rose would be playing with teammates that he's meshed with over his NBA career.
Overall, this would be the best-case scenario for the Chicago Bulls. There's no doubt in my mind that they would activate Rose in order to take a stab at bringing home the NBA title.
Odds to bring Rose back: 100 percent