5 WWE Superstars Who Are Being Overpushed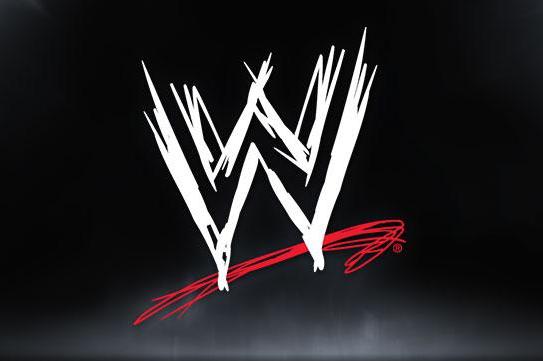 Photo courtesy of wwe.com
Every week, when you watch Raw or SmackDown (or Saturday Morning Slam or WWE Main Event, etc.), you see the wrestlers come down the ramp as their entrance music hits.
Sometimes, you are glad to hear the familiar tones of a superstar's theme and can't wait to see him come down the ramp.
Then, there are those guys. The ones that WWE seems intent on cramming down our throats whether we want to see them or not.
They're either guys who can't wrestle, or guys who have the charisma of oatmeal or both. For some reason, Vince and his band of merry men have decided that these guys are the ones we need to see on our televisions.
Here are five superstars who are being overpushed—to the point where I don't care if I see any of them again.
Begin Slideshow

»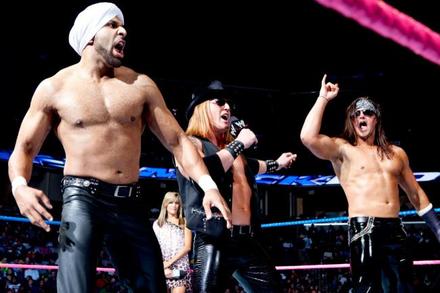 photo courtesy of wwe.com
The 3-Man Band is made up of Heath Slater, Jinder Mahal and Drew McIntyre. The gimmick is that the three of them, with no discernible musical talent, have formed a band. Funny stuff, right?
The gimmick didn't really work for Slater when he was the "One Man Band." It only stands to reason that if you want to make a bad thing better, you just need more of it. This is typical WWE reasoning.
In fact, the whole gimmick reads like a bad math problem. Take three superstars who can't get over, combine them with one gimmick that doesn't work and viola, instant stardom—or not.
This group would be better if Majal and McIntyre formed a heel tag team, with Slater as the group's manager. Actually, they'd all be better off if the group was disbanded.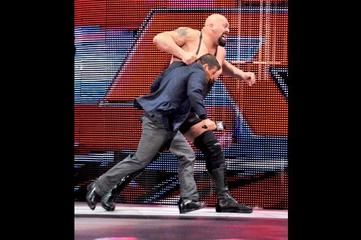 photo courtesy of wwe.com
Matt Striker is an announcer. He was one of the primary announcers on SmackDown for a year or two, and was then demoted to doing backstage interviews.
This is probably because people were annoyed by listening to him speak.
Lately, Striker has been getting beat up by one superstar or another every time he shows up on camera. It was entertaining the first couple of times. Now, it's getting old. If there is any type of backstage brawl, you can bet Striker will show up, ask a question about it and get pounded for his trouble.
All this from a guy who supposedly has a genius IQ. If he's so smart, why doesn't it occur to him that if he approaches The Big Show five seconds after the giant was embarrassed in the ring, that Show is going to hit him?
It seems logical to me, and I'm no genius. Maybe Striker has taken too many blows to the head.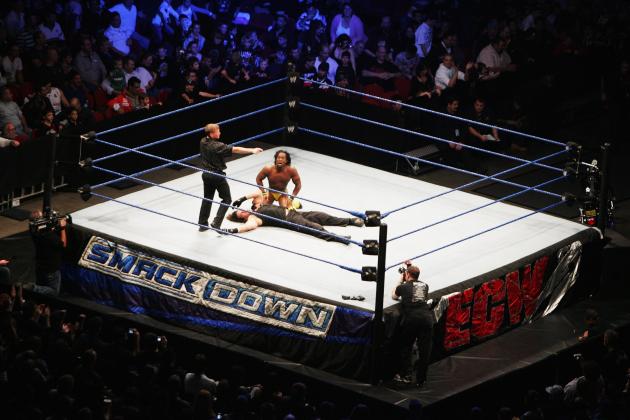 Gaye Gerard/Getty Images

Kofi is a fun guy. He's friendly, cheerful, athletic and a good grappler in the ring.
Unfortunately, he's also stale. Lots of guys have formula matches. You know Ryback is going out in the ring, knock a guy around for a while and then give him the Meathook Clothesline.
Then, he'll pick his opponent up, march around the ring a few times and then deliver Shellshock. He'll twitch, scowl, drool a little and then bark, "I'm done!" or something and leave.
It's a formula. You know it's coming. However, with some guys, that's part of the charm.
I know Kofi is going to knock his opponent down. The, he's going to run to a different corner of the ring, and yell, "Boom, Boom, Boom."
This generally takes about 30 seconds, while the opponent simply lies there and apparently near death. Then, if the poor guy manages to make it to his feet, Kofi kicks him in the head and then pins him.
It's the same story every time he wins. Why doesn't he just pin the guy instead of going through the whole "Boom, Boom, Boom" thing? Clearly, he's got his victim incapacitated for quite a while.
I like Kofi, but I don't like his act. He and I both need a break.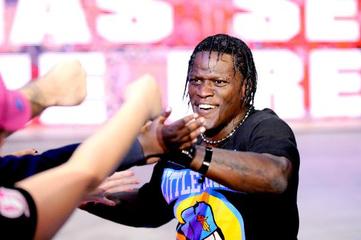 courtesy of wwe.com
Ron Killings (R-Truth) has been around the world of professional wrestling forever. Sadly, so has his offensive repertoire. While Truth remains somewhat popular with kids, his appeal has worn thin with just about everyone else.
It also seems that the WWE creative team is running out of ideas for repackaging the veteran grappler. His latest gimmick involves a sidekick, Little Jimmy, who is an imaginary child. The audience is expected to take someone who hallucinates seriously. That is a problem, even in the WWE.
It wouldn't hurt for Truth to be like Little Jimmy for a while—someone we can't see. And that's the truth.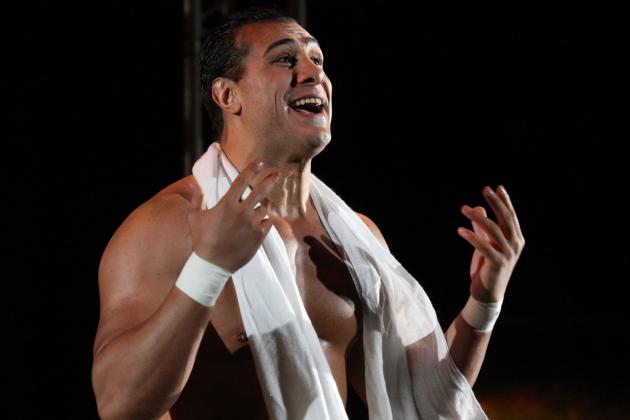 Gallo Images/Getty Images

Here's the problem with Alberto Del Rio. There's nothing original about him.
His gimmick, a haughty aristocrat, is stolen from John Bradshaw Layfield—down to the habit of arriving at ringside in an expensive automobile.
His finishing move, the Cross Armbreaker, is a ripoff of Daniel Bryan's "No Lock."
He is even trying to steal Randy Orton's catchphrase, billing himself as the WWE's "new" Apex Predator.
Del Rio needs a new approach. He needs to do something that isn't reminiscent of any other WWE Superstar.
Right now, the best thing about Alberto's gimmick is that he has his own ring announcer. That's not a good sign.