Josh Hamilton: 4 Reasons the Milwaukee Brewers Must Avoid Free-Agent Slugger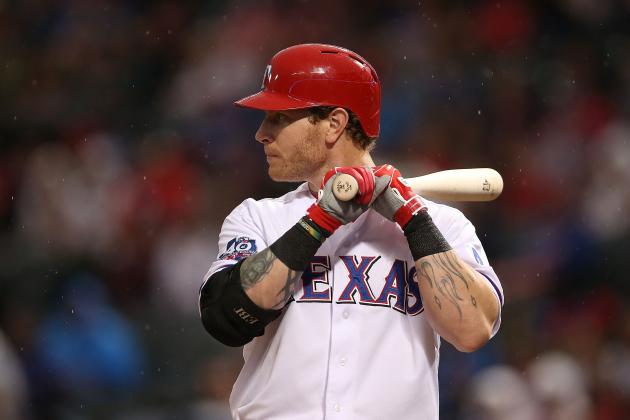 Ronald Martinez/Getty Images

Josh Hamilton and the Milwaukee Brewers have been linked together since the beginning of free agency (via CBS Sports). Rumors have been swirling that the Brewers are a major player in the pursuit of Hamilton and it would come as no surprise if they landed him, despite Milwaukee denying interest in the slugger.
Because Hamilton's asking price is through the roof at $175 million over seven years, Brewers general manager Doug Melvin has denied pursuit, stating Milwaukee does not have the money to sign a player like Hamilton.
Phew.
Signing Hamilton would be a monumental mistake. Hamilton is worth the money, but he simply has too much baggage and the risk greatly outweighs the reward. Let another team take the Hamilton leap of faith. Milwaukee should spend their dollars elsewhere.
Hamilton is one of the top 10 best players in Major League Baseball, but his troublesome past will scare teams away, and hopefully the Brewers are already hiding.
Here are four reasons why the Milwaukee Brewers should stay clear of Josh Hamilton.
Begin Slideshow

»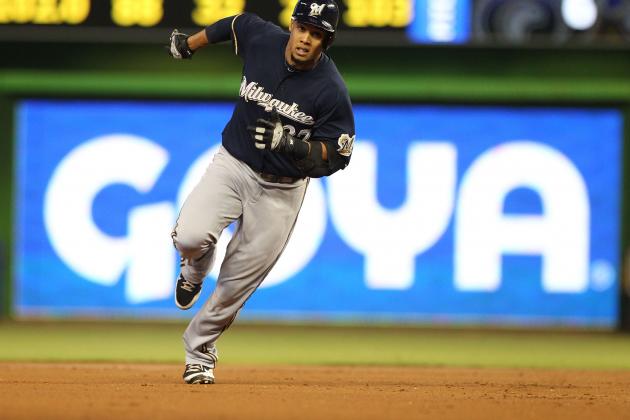 Marc Serota/Getty Images

Carlos Gomez was once thought to be a 5-star prospect, but after years of mediocrity, Gomez has turned into serviceable outfielder. He's no Josh Hamilton but he is anything but worthless.
Last season, Gomez hit .260 with 19 home runs and 51 RBI. Those are modest numbers for a guy getting paid $1.9 million. While Hamilton is far and away the better hitter, Gomez has the upper hand on the defensive side and on the basepaths. His speed is superior to Hamilton's, as Gomez swiped 37 bases in 2012 to Hamilton's seven.
If the Brewers had transparent issues in the outfield, going after Hamilton would be understandable, but with Gomez, Ryan Braun and Norichika Aoki, their outfield corps is set.
Gomez will overachieve in the field and will be guaranteed to steal 25 bases next season. He will also cost Milwaukee nothing compared to Hamilton.
Gomez is improving each year. Replacing him for a player that will bankrupt the organization doesn't make sense.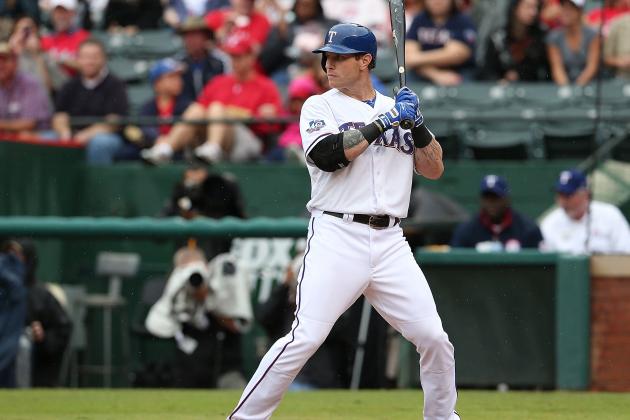 Ronald Martinez/Getty Images

Milwaukee's offense doesn't need Josh Hamilton. It is just fine without him.
With Ryan Braun and Aramis Ramirez leading the charge, the Brewers led the National League in home runs, runs batted in, extra base hits, runs and slugging percentage. And that was without Prince Fielder.
Adding Hamilton to the lineup would strengthen Milwaukee's offense, but that's not where they need improvement. Pitching is the most glaring issue, and unless Hamilton can throw a fastball 95 MPH he won't make a significant impact on the team.
Doug Melvin should not be attempting to improve his offense. His hitters are among the best, and improving on what already is phenomenal doesn't make much sense.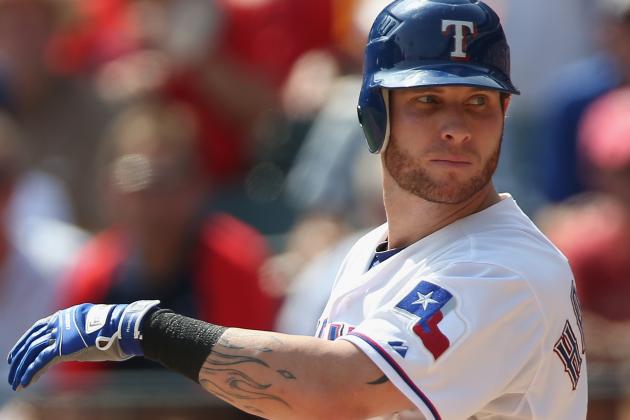 Ronald Martinez/Getty Images

The Brewers do not have the means to give Hamilton what he is seeking. If he wants to get paid $175 million, he should be having discussions with the New York Yankees or the Los Angeles Dodgers. A small-market team like Milwaukee has no shot to sign someone seeking that kind of money.
Milwaukee is capable of offering a deal somewhere around the $100 million to $110 million mark. They presented Zack Greinke with a $100 million-plus deal last season and offered CC Sabathia close to $100 million as well. Both players declined to sign, so why would Hamilton do any different?
Even if they could afford him, signing Hamilton would be economically stupid for Milwaukee. They would have no remaining money to sign a veteran pitcher that they desperately need. Plus, with Aramis Ramirez' backloaded contract, money will be tight for years.
Owner Mark Attanasio is not one to bend over backward for a player. If the deal isn't right, he won't execute it.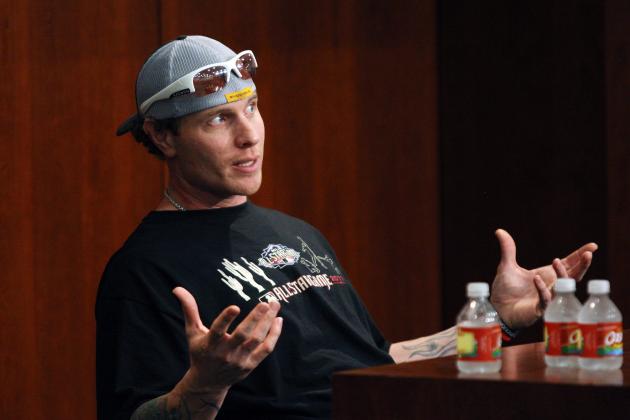 Layne Murdoch/Getty Images

It is no secret that Hamilton has issues with drugs and alcohol.
In the past, he was seriously addicted to drugs and while he seems to be clean of that habit, his alcohol abuse is still worrisome.
Earlier this year he suffered an alcohol relapse. He told the Rangers immediately and held a press conference explaining the situation. That was a responsible move by Hamilton, but it made his struggle transparent.
Addictions are scary. Even if you do kick the habit, there's always a chance that the demon can emerge again.
Teams must determine if he is worth the risk.
This is a guy who was addicted to cocaine and heroin. This is a guy who can't be around during team celebrations that include alcohol.
How can any organization trust him?
His baseball comeback has been truly remarkable. Winning the AL MVP after everything he went through is unheard of. But baseball is a business. Throwing money at a former drug addict who has relapsed in the past seems foolish.
Hamilton is too big of a risk for Milwaukee to take. Even though Johnny Narron, Hamilton's former life coach on the Texas Rangers, is now the hitting coach for the Brewers, Hamilton can't be trusted.
Without his addictions, Hamilton would receive every cent he's seeking. However, life doesn't work that way. He will not be paid as much as he deserves, but at the same time, he will be overpaid.
The Brewers are better off spending their money on a more reliable player. The last thing they want is to see millions of dollars go down the tube because of a failed investment. Signing Hamilton will ultimately result in chaos.