Wisconsin Football: 5 Keys to the Game vs. Ohio State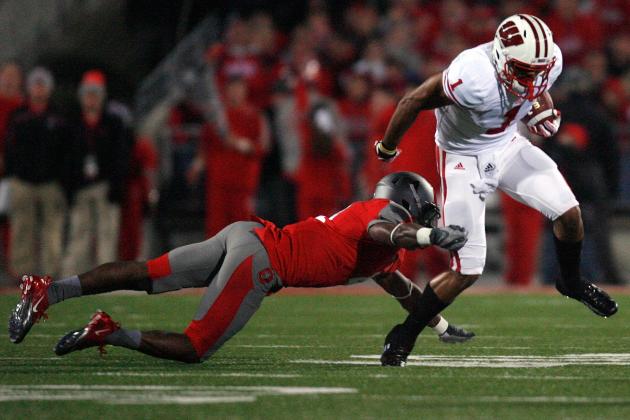 Kirk Irwin/Getty Images

Brett Bielema and the Wisconsin Badgers have had some pretty memorable games against Ohio State. Last year the Buckeyes destroyed any chance the Badgers had at the BCS Title Game by handing them their second loss of the year. Two years ago Wisconsin knocked off an Ohio State team that had just ascended to the top of the BCS polls.
This year Ohio State comes to Madison, Wisconsin as the last undefeated team in the Big Ten. Wisconsin has had an off year, already compiling three losses, but a Badger victory is not out of the question. Here are five things that Wisconsin needs to do if it has any chance at the upset.
Begin Slideshow

»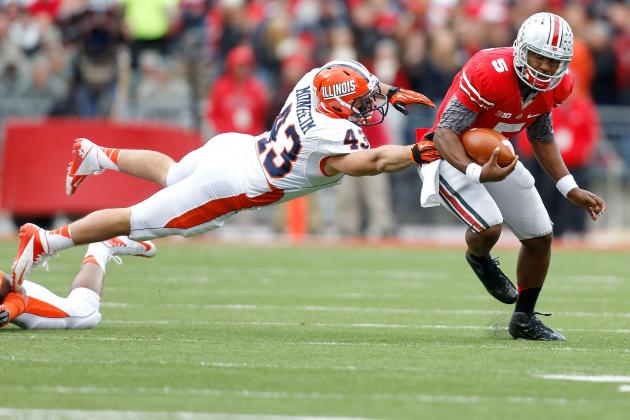 Kirk Irwin/Getty Images

Braxton Miller is probably the best quarterback in the Big Ten. The Badgers have been gashed by dual-threat QB's in the past and Urban Meyer will try to force Miller down Wisconsin's throat.

While Miller is a fantastic playmaker, he is an average passer at best. Wisconsin will need to try to keep Miller behind the line as much as possible and force him to beat them with his arm. Making Miller more one dimensional and taking his legs out of the equation is a must if Wisconsin has any hope of winning.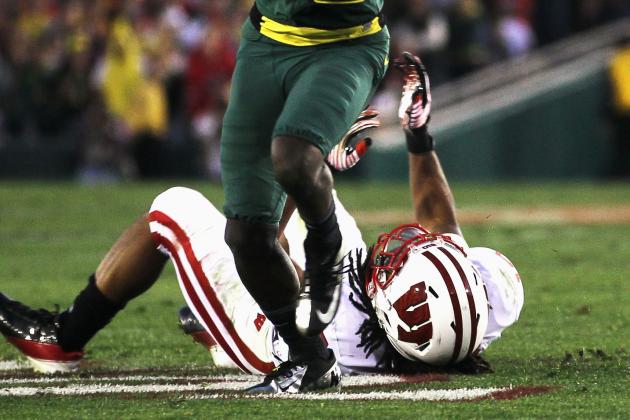 Jeff Gross/Getty Images

The Wisconsin offense has often given the Badgers a lead only to see the Wisconsin defense choke at critical moments. Last year, Hail Mary plays sunk the Badgers in games against Michigan State and this Ohio State team. This year the Badger D could not hold a lead over Nebraska.
The Badger defense will arguably be facing its toughest test of the year, and it can not shoot itself in the foot by giving up long touchdown passes.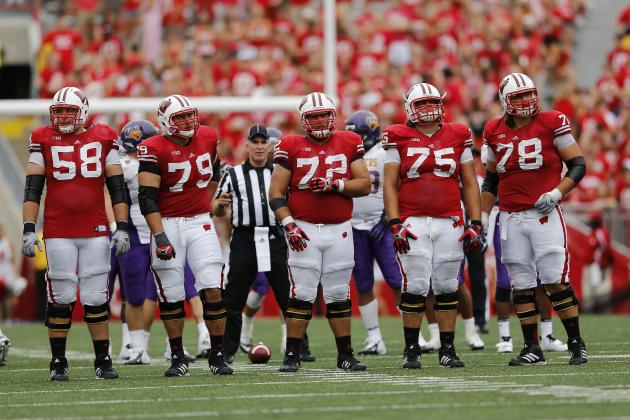 Tom Lynn/Getty Images

If this Ohio State team has one weakness it may be that it is not that powerful up front defensively. Wisconsin will need its O-line to bring its A-game. Last week the massive holes it opened for Badger running backs was encouraging. The unit must put in that kind of performance, and not the one it had against Michigan State (a game that saw Montee Ball held to under 20 yards), if it hopes to win.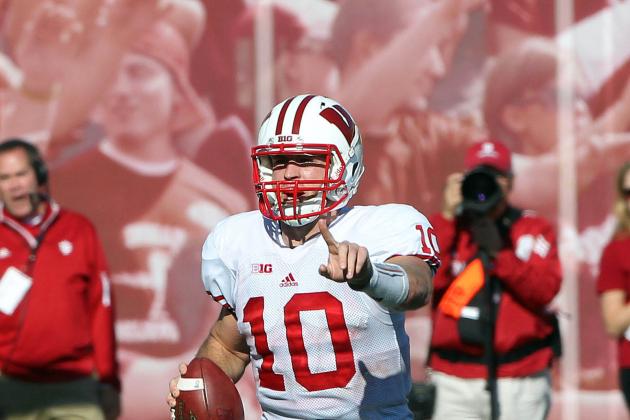 Brian Spurlock-US PRESSWIRE

Curt Phillips will be getting just his second collegiate start this Saturday. It is imperative that the Badgers put the inexperienced QB in a position to succeed.

Phillips should not have to carry the load against Ohio State, but offensive coordinator Matt Canada needs to let Phillips throw just enough to keep the Ohio State defense honest. Phillips proved he could be effective against Indiana. Without any passing attack, Ohio State will be able to stack the box and easily dispatch the Badgers.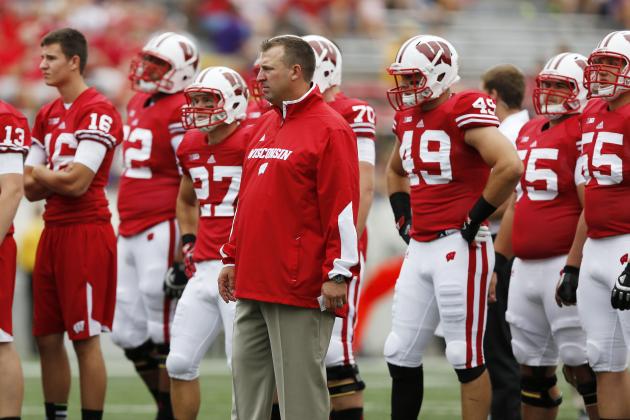 Tom Lynn/Getty Images

The Badgers could have easily won all three contests that they lost. In each matchup there were stretches that it seemed like the Badgers would be able to cruise to victory. This team has a penchant for letting its foot of the pedal, and playing its worst football at the most inopportune time.
This can not happen against a team as good as Ohio State. If the Badgers want to win they will have to bring it on every play and on every possession. If they do this, they definitely have the talent to protect Bielema's stellar record at Camp Randall Stadium.