WWE Survivor Series 2012: 5 Reasons This PPV Is Losing Steam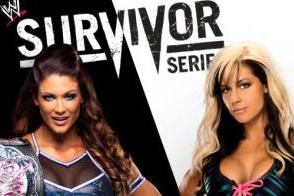 wwwe.com
Less than a week away from what used to be a signature event in the WWE and it doesn't feel like Survivor Series is going to give us anything more than a little nudge in terms of changing the landscape of the WWE.
But Ryback in a match with CM Punk and now John Cena is something we can all get behind, even if it was poorly contrived and rethought over and over again.
While we so want this PPV to be like it used to (remember elimination matches, not just one of them?) back in the day when our heroes were more cartoon characters than anything else, this is what has become of the "holiday" PPV put on by the WWE.
If this is a prelude to what Santa has in store for us in December, then maybe we all should rethink our holiday wish list this season.
Here are a few reasons why this is one pay-per-view that needs a little holiday cheer.
Begin Slideshow

»
wwe.com
That was evident when Vince McMahon changed everything two weeks ago.
While Ryback and Cena get a lot of pops from the fans in the arenas, there is still something missing from an extravaganza like this.
I was hoping to see something huge happen this week that would lead to something huge on Sunday, It hasn't happened yet. Could there be another Brad Maddox sighting? Could The Miz steal the show from Dolph Ziggler (great pun there) and could we finally see a match worthy of five stars?
All those questions need answers, but they probably won't get them from this event.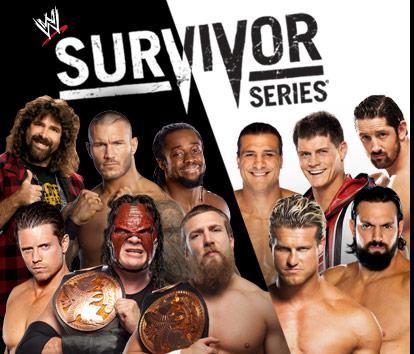 wwe.com
Because Vinnie Mac had a word of prayer with Vickie Guerrero last week and changed the itinerary of the event, it is a little off and we don't have the build up we should have for something like this.
Just an observation, but maybe it has something to do with the closeness of PPV events to each other. Maybe Verne Gagne had it right when he built up super cards to be bigger and better. More time would give us a chance to get excited.
And just another observation. The writers and executive powers of the WWE have to know we aren't going anywhere. This is still the top operation in the business and we always want to know what happens next in this soap opera.
Take your time, writers. Get it right. Make things more important, try\ something new and build\ on what you started.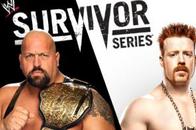 wwe.com
If reinventing the wheel is a difficult thing to master in the WWE, then I would certainly be willing to lend a hand in making new and exciting matches.
While Sheamus and Big Show is much better than Sheamus and Alberto Del Rio, there is something to be said for overkill.
Let's all hope this is the last time we see this match. And if we see Sheamus win the title, please let him be so battered and bruised that Dolph Ziggler comes in and cashes in his Money in the Bank contract.
I'm really tired of seeing him carry that brief case to the ring.
Also, The Miz vs. Ziggler is a true main event match.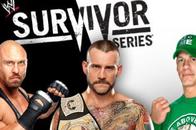 wwe.com
Granted Brad Maddox's interference in Hell in a Cell was a great surprise and had our jaws dropping on the floor, but when was the last time a true "surprise" came out of nowhere and made us scream?
Kevin Nash at SummerSlam last year?
The great thing about Vince McMahon when he put together these shows originally and when they were in their infancy, we never knew what would happen. Now, we are unphased by what goes on in the ring.
I thought the idea behind a pay-per-view was to see something out of the ordinary. I guess I was wrong.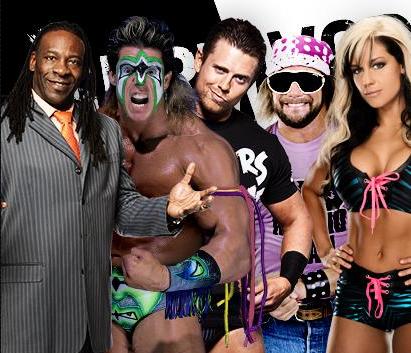 wwe.com
Remember back in the day when Survivor Series meant plenty of matches with different implications? Say goodbye to the oldies but goodies.
This is the major problem with this event. Had the writers and the company remained true to the idea behind the PPV, this would get more pops. Also, it is not promoted as a holiday event. People just see it as a PPV a few days before Thanksgiving.
Part of the luster with the WWF (as an example), is that it continued on a path that allowed us to look forward to this event. With the same matches being planned over and over again, we as fans are tired of seeing a new version of the old scene.