WWE RAW: 10 Superstars Who Would Be Better off on Smackown
All photos courtesy of Wikimedia Commons
Tonight is yet another episode of Smackdown, the secondary brand on WWE.
It plays second fiddle to Monday Night RAW, which is longer and features basically anyone imaginable on the roster. The supersized RAW includes superstars and Divas from both RAW and sister show Smackdown. Even though Smackdown superstars appear on RAW, it's pretty rare that the favor is returned, leaving the blue brand pretty much to fend for itself with those that it officially lists as Smackdown superstars.
Smackdown has helped itself out in recent years by creating main event talent such as Daniel Bryan, Mark Henry and Christian, as well as giving veterans such as Big Show a chance to be world champion once again. It's hard to believe that with a major star like Randy Orton on Smackdown, it has been more than a year since a title reign from The Viper. Instead, Smackdown has taken the time to build up other talent to try and make them main event-ready.
The Brand Extension is pretty much a joke at this point, but being a Smackdown superstar basically gives you a reason to chase after a champion on the brand, as well as giving you your own show on Friday nights away from the polluted three hours of a live RAW to hone your craft and gain momentum. Just look at what it has done for Sheamus, who couldn't sustain a decent world title reign on RAW.
Here are 10 superstars who could benefit from a move to Smackdown and stay as exclusive to Friday nights as possible.
Begin Slideshow

»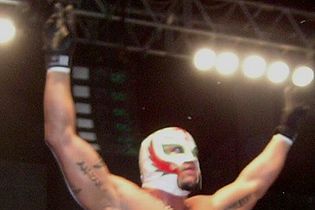 Mysterio made a name for himself on Smackdown and won his first world championship while on the Smackdown roster. He debuted on the brand, and his WWE Draft history shows how much Mysterio has flopped from one brand to the other over the years.
It doesn't take much to show that his best years have been on Smackdown. With his age climbing, his health deteriorating and two Wellness Policy strikes against him, he can join fellow two-striker Randy Orton on Smackdown to help promote the future of the business.
Mysterio's current position in WWE is in a tag team with fellow luchador Sin Cara, who is listed as a Smackdown superstar. The move could keep both superstars on the same brand, giving them a show they can be mostly exclusive to and more time to work together. Mysterio has been sort of a mentor to Sin Cara, who had problems adjusting to WWE's style of sports entertainment.
Traveling with Smackdown on international tours and house shows could only be a benefit.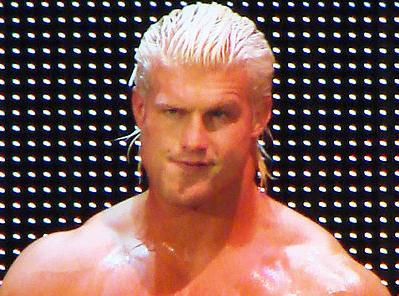 If for no other reason, Dolph Ziggler's Money in the Bank briefcase has a lot to do with this.
Ziggler has the skill to hang around with anyone on RAW, but he needs to go to Smackdown to get back into main event situations. That's just the way that it goes.
RAW is way too crowded at the top with mainstays like CM Punk and John Cena, as well as newcomers, like Ryback, sprinkled in. Usually, you need to be a big deal on Smackdown before you can become a big deal on RAW.
That briefcase also means that Ziggler will be challenging for Smackdown's world championship sometime between right now and eight months from now.
Getting him accustomed with superstars over there will only go toward validating the move over to the other brand. If that move comes soon, Ziggler may be doing it without Vickie Guerrero, who is tied up as the authority figure on RAW at the moment. That may be better as Ziggler can finally stand tall on his own with a chance to be world champion once again.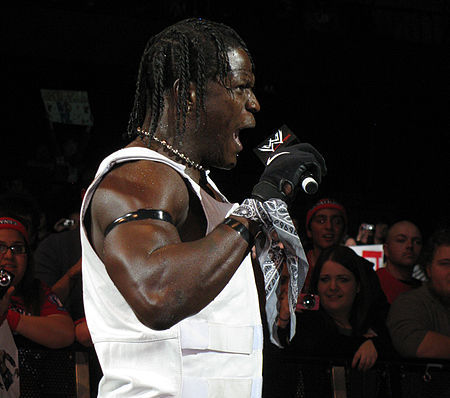 At Survivor Series, R-Truth nearly became United States Champion, a title defended on Smackdown and defended by a Smackdown superstar in Antonio Cesaro.
It didn't seem likely that Cesaro would lose that title to R-Truth, but it was clearly the only thing positive going for R-Truth. His former tag team partner, Kofi Kingston, is Intercontinental Champion and was riding high in a high-profile Survivor Series match.
If it wasn't for imaginary friend Little Jimmy, R-Truth would have no allies right now. He has no more ties to the RAW brand and can take Little Jimmy with him to Smackdown quietly and with reason. R-Truth won't become United States Champion, but as a former bearer of that title, he does bring some prestige to Cesaro's reign and a solid veteran to add to Cesaro's win column.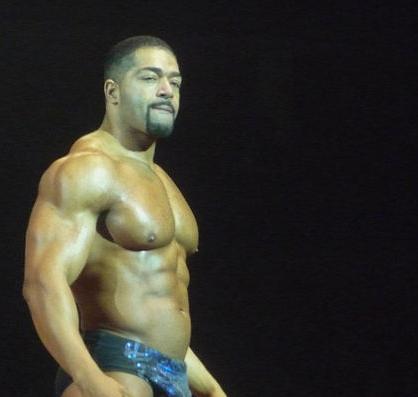 It was only a few months earlier that David Otunga was at the side of Alberto Del Rio and Ricardo Rodriguez to try and sue Sheamus for using the Brogue Kick. Otunga was getting that same move from Sheamus in recent weeks. His brushes with The Celtic Warrior have been as big as things have gotten for Otunga since being rid of Nexus and disbanded from tag team partner Michael McGillicutty.
Last winter, I seem to recall Otunga taking a beating at the hands of Randy Orton in a live street fight with a Christmas theme. That match took place on Smackdown as well.
It seems like the brightest moments for Otunga, even if they seem dull, were on Smackdown. RAW has not done Otunga any favors and maybe a shift to the blue show can brighten the possibilities for the Harvard-educated Otunga.
WWE showed their lack of depth by putting Otunga in Team Foley versus Team Ziggler at the last minute at Survivor Series. Having Otunga in there over other young heels has to count for something.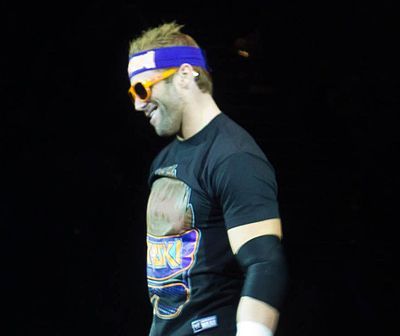 Recall the time that Zack Ryder spent as a relevant part of RAW, complete with a United States Championship reign and being best buds with John Cena.
Ryder's career now seems to be a far cry from what that was. Now, the best that things get for Ryder is getting to team up with Santino Marella and hoping that his YouTube show doesn't get edited by WWE.
There needs to be a change of some kind for Ryder, and Smackdown can bring him that.
RAW's lights may have been too bright because Ryder seemed to let his cult following down. The ball was dropped somewhere as it became revealed that Ryder had a ceiling after all and, in his current state, can only get so high up the ladder again.
Ryder's change of scenery could lead to other positive changes for The Woo Woo Woo Kid. Change things up for Ryder and get him ready to be shot to the moon.
Maybe this time around, he will make it there.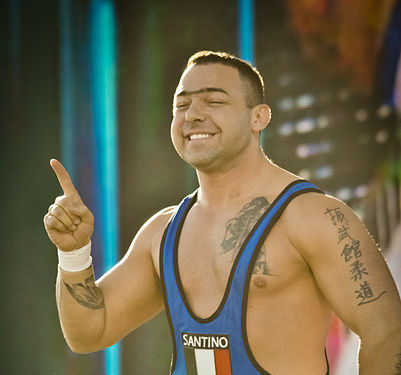 Why not have fellow Team CoBro member come along?
Santino Marella is supposed to be a comedic superstar who is very entertaining, but there was an initiative of some kind to make Santino relevant for once. That idea centered around Smackdown, including him being among the final two inside the Elimination Chamber for the World Heavyweight Championship. This isn't to say that a similar role is desired, but his stock could climb up a bit more.
Marella is a great asset for WWE, and while that may be used best as a sideshow with a snake hand puppet hidden in his tights, Marella can become a bit harder around the edges.
Whether he is heel or face, Santino has enjoyed a career with an offense full of quirky moves and fluke showings.
Would it be so hard for him to not seem surprised when he accomplishes something anymore? Marella has multiple midcard titles, a tag team title reign and a runner-up position inside the Elimination Chamber and the Royal Rumble match.
At some point, this has to stop being a surprise, even to him.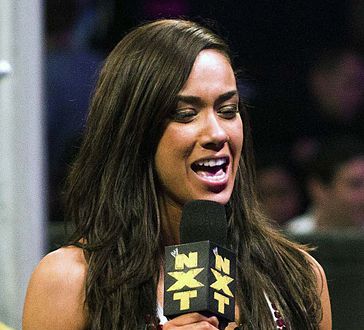 AJ is no longer the general manager of RAW and is involved in a spat with current figurehead Vickie Guerrero about an alleged affair between AJ and John Cena.
The two things that continue to fly in each week are the pieces of evidence from Vickie and the denials of something going on by both Cena and AJ. Caught up in this scandal of sorts, AJ has quietly become the lone Diva assigned to RAW. At the least, AJ can end up competing once again and join the other girls on Smackdown.
AJ was third place on a Divas season of NXT. That puts her career somewhere below the No. 1 contender for the Divas Championship (Kaitlyn) and dancing in the ring with Brodus Clay (Naomi).
Lee isn't the best in the ring, but most of the field isn't fantastic either. The only way she can improve is to have someone around to fight. Smackdown can provide that for her unless she wants to keep slapping Vickie Guerrero around on RAW.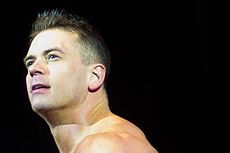 Once upon a time, Alex Riley was having surprising showings on NXT before latching onto The Miz and seeing The Awesome One as a mentor of sorts.
Alex Riley seemed poised to shoot up to the top with a bit of a Rocky Maivia vibe to him. Riley was even drafted to Smackdown in what has since been the last WWE Draft. Riley premiered on Smackdown and didn't get a word in before getting an RKO and never stepping back to Smackdown again.
Riley would go on to feud with The Miz and defeat him on pay-per-view, only to have little else happen since.
Riley is full of promise and while he may not seem to be much of a world title threat, he can be a solid superstar given the chance. Smackdown needs to do that for him once he gets himself back in the ring.
Not every struggling youngster gets shipped to Smackdown to hone their craft. Only those who show the potential get the attention, and Riley deserves the attention.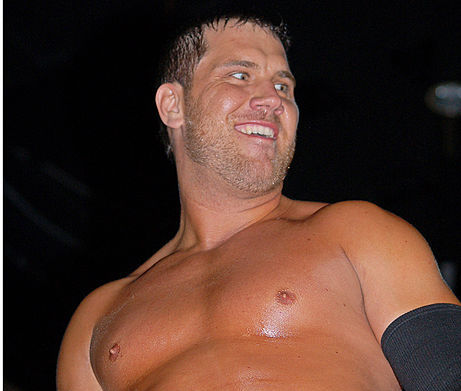 Oh, Michael McGillicutty. How are those scenes of you watching the show backstage on a monitor treating you?
McGillicutty never seemed to really get the shot that he deserved. He was given a tag team title reign with David Otunga. From there, Otunga showed his physique off and brought mention to his Harvard background. As for McGillicutty, the guy with Mr. Perfect as his late father, there just didn't seem to be a next step for him.
I know that he doesn't possess the charisma his father did. The most personality McGillicutty showed was with the backwards baseball cap he wore with Otunga once upon a time.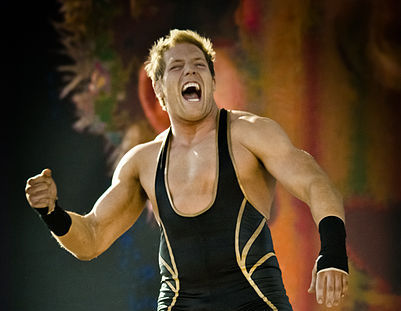 When Jack Swagger returns from the time he is taking off, he needs a fresh start.
That's where Smackdown comes in.
RAW has too many heels that simply aren't doing it for him. However, I'm not even looking at Swagger to return as a bad guy. Instead, I'm putting him on Smackdown as an emerging babyface for the first time in his career.
There's a United States Champion in Antonio Cesaro claiming that no American can defeat him for the championship. Swagger is so American that he mentions it twice in his current gimmick. With some tweaking, some patriotic colors and a well-timed feud with Cesaro, Swagger can come back and have the support of the fans.
Smackdown was where Swagger went to cash in Money in the Bank and become World Heavyweight Champion. Since then, it has been a struggle for Swagger to find himself, and this reboot has been well overdue.
To salvage the career of this promising young star, the tweaks made to Swagger upon his return will hopefully include a move to the blue brand to stick around there more often than RAW until everything works out well enough for him on Fridays.