College Football: How the New Playoff System Would Look This Year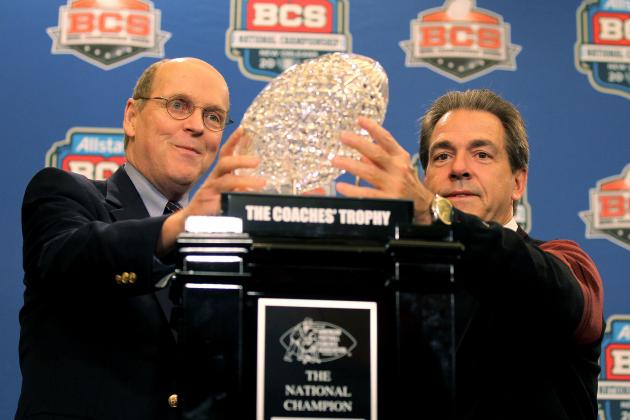 Andy Lyons/Getty Images

According to Fox News and Business Week, it has been confirmed that the NCAA has ratified their movement to go forward with six bowl games, including two playoff games, beginning in 2014.
The six bowl games will consist of three bowl games to be known as "contract" bowls, and an additional three games to be referred to as "access" bowls.
The "contract bowls" will be made up of the Orange, Sugar and Rose bowls, each consisting of teams from either the Big Ten, Pac 12, Big 12, ACC, SEC or Notre Dame. Of these three matchups, two will be the playoff games.
"Access" bowls will consist of matchups between five at-large teams, and an automatic qualifier, which will be the highest ranking team from the Group of Five (Big East, Mountain West, Sun Belt, C-USA and Mid-American).
Unfortunately, we will have until 2014 to witness our first college football playoff game, but let's see how the new format would look this year.
Begin Slideshow

»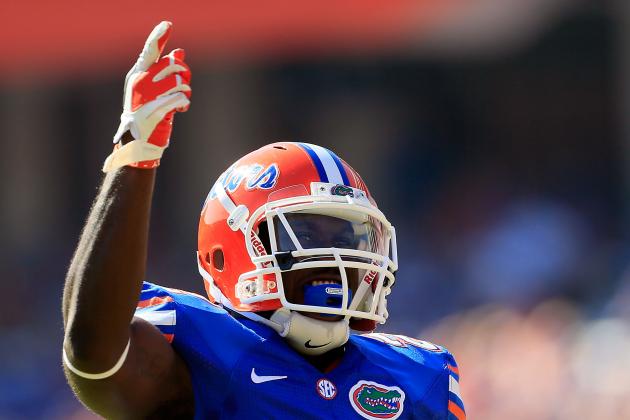 Sam Greenwood/Getty Images

The BCS has not yet decided which bowls will comprise the "access" bowls or how the teams will be paired. Right now the front runners are the Cotton, Fiesta and Chick Fil-A Bowls.
These games are a nice addition to the four-game playoff format, as it continues the tradition of allowing quality teams who just missed the cut to gain some attention and appreciation for their hard-fought season.
Automatic Qualifier:
Rutgers Scarlet Knights
At-Large Bids:
Florida Gators
Georgia Bulldogs
LSU Tigers
Texas A&M Aggies
Clemson Tigers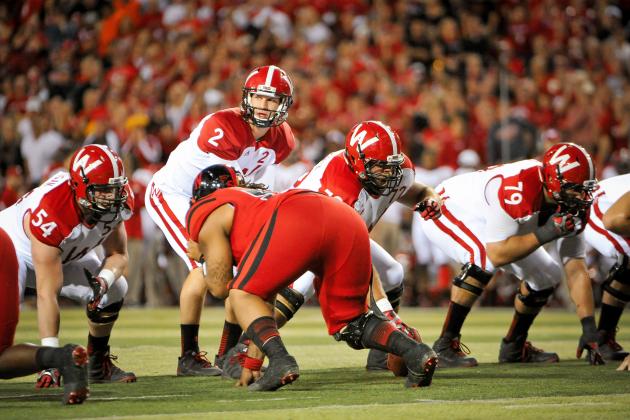 Eric Francis/Getty Images

The only "contract" bowl that wont feature playoff teams is the Orange Bowl. This game would be comprised of a matchup between Wisconsin and Florida St.
The Big Ten championship would feature a rematch between Wisconsin and Nebraska. Nebraska won the matchup earlier in the season by a mere three points.
Since then, Wisconsin has drastically improved. Aside from a crushing overtime loss to Michigan State, the Badgers have blown all their opponents out of the water. In lieu of a quarterback carousel, Monte Ball has gotten back to his old self, running for 150-plus yards in three different games since the meeting with Nebraska.
Florida State has one of the most stingiest defenses in the entire country, ranked fourth overall in both yards and points allowed. If it were not for a stunning loss to NC State, Florida State would be locked in a playoff game, however, they are left with the ACC crown and a trip to the Orange Bowl (not too bad of a consolation prize).
The Badgers have been experiencing too many woes at the quarterback position for them to have any realistic shot against the Seminole defense.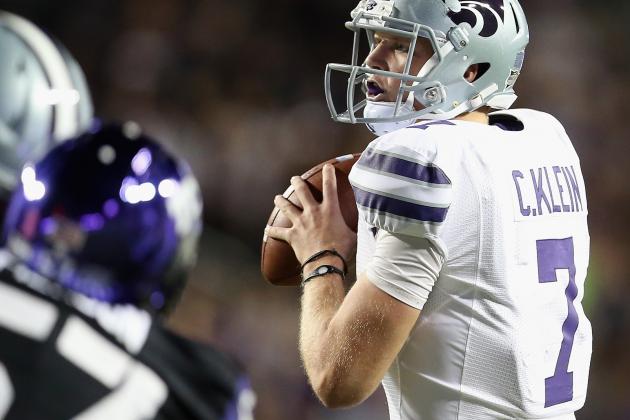 Ronald Martinez/Getty Images

The Sugar Bowl, traditionally consisting of the conference champions from the Big 12 and SEC, would feature the likes of Alabama and Kansas State.
If a few things go their way, Alabama still has a shot to make the title game this year, but under the new system, Alabama would be able to control their own destiny. A team with the prowess of Alabama would still have a great shot to reach the title game, despite having a loss.
Collin Klein has prove himself a worthy Heisman candidate, as he has led Kansas State to an undefeated record. Klein would lead a high powered offense into a game against a world renowned defense.
A matchup between these two teams would be a close contest. The tough defense that Alabama has been boasting around for decades would be highly tested by the Wildcat offense.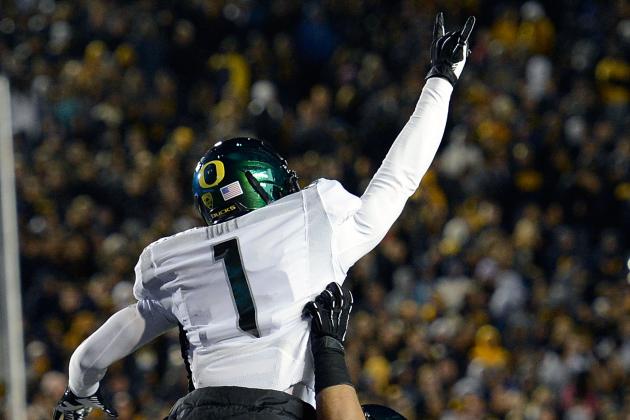 Thearon W. Henderson/Getty Images

Even though both these teams maintain an undefeated record to this point, few people outside of South Bend would say that Notre Dame would be able to compete with Oregon.
Notre Dame has been have been having various troubles with their offense. There is no way that an inconsistent offense would be able to keep up with Oregon, no matter how good the defense is. Oregon has been averaging more points in the first half than some FBS teams have been in the entire games. Kenjon Barner leads one of the highest producing offenses in the history of college football.
Notre Dame has a sturdy defense, but a team like Oregon is bound to find a way to put points on the board, one way or another. The only way to beat the Ducks is by out gunning them, and Notre Dame simply does not have the tools to compete.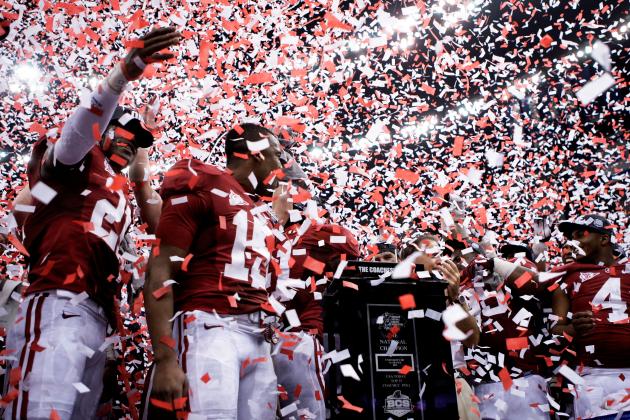 Andy Lyons/Getty Images

After letting the hype of "Johnny Football" get the best of them, the Crimson Tide would not let another hyped-up quarterback out play them. In a hard-fought game, Nick Saban will be able to coach his way past Klein and the Wildcats.
Like i said earlier, Notre Dame will not be able to keep pace with the Ducks offense.
This gives us a National Championship matchup of Oregon and Alabama. I don't know about you, but I would have to say that these two teams have been the best in college football this season.
So, what does this mean? The system works!
This gives us the chance to see if Alabama deserves the chance to play in the championship, despite the fact that they have one loss while Notre Dame and K-State have none. The new system puts the best teams up against each other, resulting in the best possible national championship.
A game that features one of the most potent offenses against a highly powered defense, this matchup would gain the attraction of fans everywhere. Unfortunately for Alabama, we have to wait until 2014 for this system to actually take place.