WWE Survivor Series 2012: 4 Reasons Sheamus Will Smash Big Show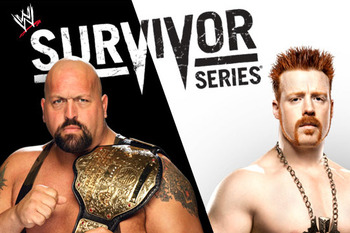 courtesy of wwe.com
As we approach Survivor Series 2012 just days away, Sheamus will get his rematch again the Big Show for the World Heavyweight Championship.
While Big Show gave us an impressive showing at Hell in a Cell last month, Sheamus has to be the favorite to win here. Sheamus had been unstoppable (don't insert any Kobe Bryant jokes here!) since his 18-second win at WrestleMania.
So why did Big Show even win the title last month?
It almost doesn't even matter.
Why doesn't it matter?
Because at Survivor Series, Sheamus will smash the living ghost snot out of Big Show.
Let's take a look at four reasons why…
Big Show Is a Transitional Champion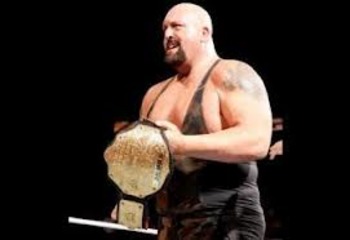 courtesy of wwe.com
It came as a surprise when Big Show defeated Sheamus at Hell in a Cell to become the new World Heavyweight Champion.
Instantly, you have to assume that Big Show is being used as a transitional champion. Sheamus's title reign was getting boring and his character was staler than a week-old piece of bread.
Plus, with much emphasis on CM Punk's WWE Championship title reign, WWE could have allowed both their world champions to be in long-term reigns. Sheamus was in the midst of a six-month reign as champion, but it was time for a change.
However, the change will be temporary. Big Show is a transitional champion who could just be giving us a break between two World Title reigns by the Irish-born Sheamus.
A Weak Champion Could Lead to Cash in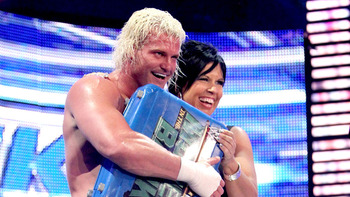 courtesy of wwe.com
Even if Sheamus does not win the title back, he may still do what he does best and smash Big Show straight to giant hell.
What happens when a weak champion is left in the ring?
I'M HERE TO SHOW THE WORLD!
That's right.
If Sheamus loses again to the Big Show, don't be surprised to see a smashfest that leads to a cash-in-fest by Dolph Ziggler.
Mr Ziggles had been promising to cash in his Money in the Bank contract the last few months until after Hell in a Cell. After October's pay-per-view, Ziggler told us he will not announce beforehand when he cashes in.
Sheamus may smash the goatee off Big Show's face and leave him vulnerable for Dolph Ziggler to finally cash in his Money in the Bank contract.
It's Time for Serious Sheamus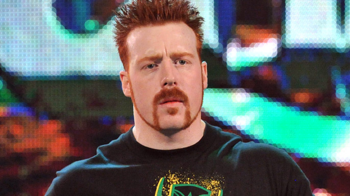 wweshawn.blogspot.com
Why so serious?
Prior to their match at Hell in a Cell, Big Show called Sheamus out for his phony, corny, goofy gimmick.
It was music to my ears: Sheamus had become another John Cena.
A top guy making jokes and acting ridiculous.
Hopefully at Survivor Series, Sheamus will begin to take things more seriously. After losing his title, Sheamus needs to be more aggressive and less comical if he wants the World Heavyweight Championship back.
Goofy Sheamus can only go so far. That gimmick gets old very quickly. However, Serious Sheamus will show off his aggression and make for a much more interesting character.
Most importantly, a serious Sheamus could lead to another World Heavyweight Championship reign.
Sheamus Is a Triple H Guy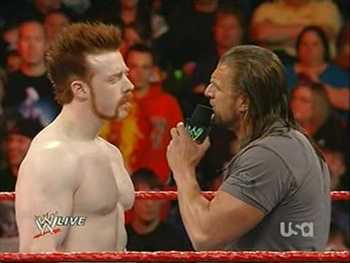 article.wn.com
It has become no secret that WWE COO Triple H is a big fan of Sheamus both in the ring and outside.
Apparently, they are workout buddies.
Many people credit this for Sheamus's quick push, Royal Rumble and World Title wins.
Despite losing the World Heavyweight Championship recently, Sheamus has a lot of support backstage, which should lead to another title run.
Sheamus has already won a total of three World Titles in addition to a King of the Ring reign. Sheamus' first WWE Championship run only lasted two months, but he would get another chance later in the year.
Perhaps we will see another occasion of this thanks to Sheamus being a Triple H guy.
Conclusion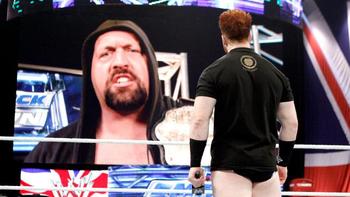 courtesy of wwe.com
It doesn't make any sense for Big Show to win Sunday at Survivor Series. Not that it made sense for him to win last month, but that's neither here nor there. Expect to see another fantastic match from Show and Sheamus.
Their Hell in a Cell match has been discussed as one of the best that night and I expect a similar reaction this time. Could Dolph Ziggler finally cash in is Money in the Bank contract? If not, I am willing to continue to speculate when he will.
Is Big Show a transitional champion? I like to think so.
With that said, Sheamus should win. Sheamus should take a more serious and aggressive approach. However, either way, Sheamus will smash Big Show.
What do you think will happen between Sheamus and Big Show this Sunday at Survivor Series? Will Sheamus smash Big Show?
Leave your comments and suggestions below.
It's been Me. It's been Me. It's Been the G-U-DOUBLE T!
Seth Guttenplan is a teacher by day, writer by night. In addition to being a Bleacher Report writer, Seth is the owner of GuTTWrenchPowerBlog.com and a host for ProWrestlingPowerhouse.com Radio. To read more from Seth, follow him on Twitter (@sethgutt) and visit http://guttwrenchpowerblog.com
Keep Reading