New York Mets: 5 Most Underrated Players of 2012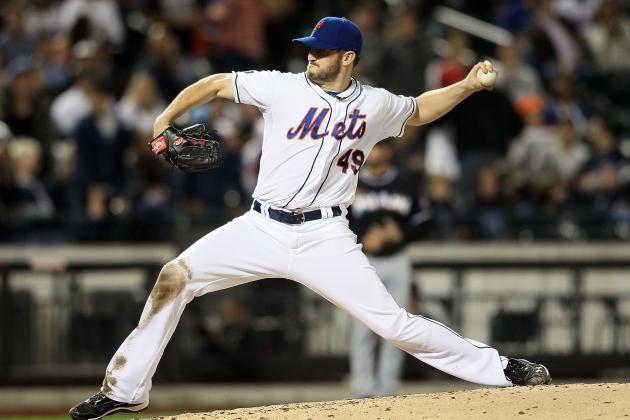 Alex Trautwig/Getty Images

Playing under the bright lights of New York and "flying under the radar" is not an easy task. In recent years for the New York Mets, however, that is much more possible than it would be for a productive player on the crosstown New York Yankees.
The roster of the team has been primarily clogged with overpaid and underachieving players for the better part of the last decade.
This list, however, is an ode to the rare overachieving and underappreciated players who donned the blue and orange in 2012 and will (possibly) remain with the club entering 2013.
Begin Slideshow

»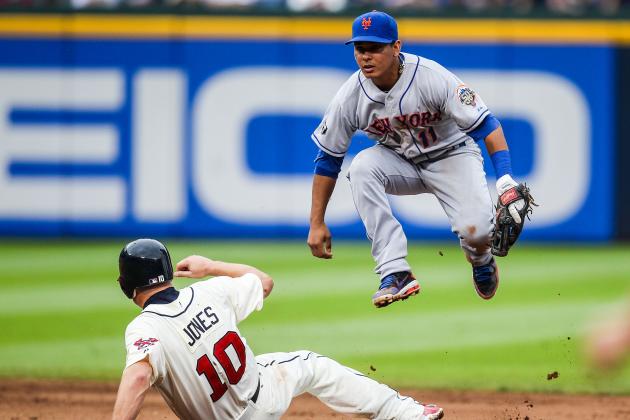 Daniel Shirey/Getty Images

Player one posted a slash line of .287/.347/.433, while player two posted a slash line of .289/.333/.351.
While there may not be a tremendous gap in their level of production, there was an astronomical difference in their salaries.
As you may have guessed, "player one" is former Mets shortstop and leadoff hitter Jose Reyes, who signed a six-year pact worth $106 million with the Miami Marlins prior to the 2012 season.
"Player two" is his replacement, Ruben Tejada, who filled in for Reyes' absence admirably, and appeared completely unfazed by the circumstances despite being the incumbent to arguably the best offensive player in team history at the age of 22.
Tejada may never provide the type of well-rounded production that Reyes does. After all, Reyes has averaged 47 stolen bases and a .789 OPS over the past eight seasons.
Despite the difference in physical ability, Tejada plays a solid defensive shortstop and has improved his offense in each of his three MLB seasons.
The Mets' infield is pretty solid, and Tejada is part of the core of the team that will soon compete for an NL East title.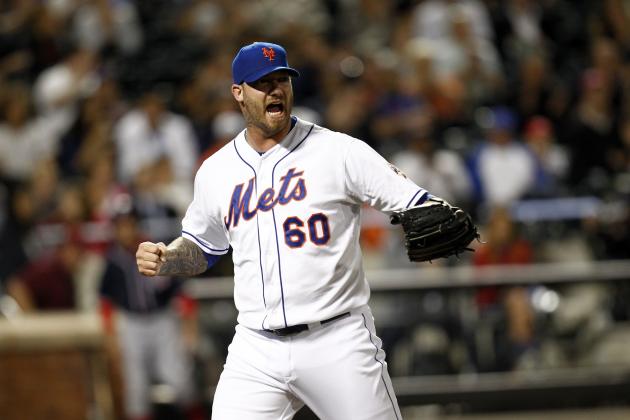 Jeff Zelevansky/Getty Images

Despite the fact that Jon Rauch is a free agent and Frank Francisco will most likely return for 2013, it is the 6'10" Rauch who should be returning for next season.
Rauch was not given fair treatment from the fans who often booed the reliever due to allowing a walk-off home run to Russell Martin early in the season.
After that, he was arguably the best reliever on the team, as he posted a 3.08 ERA and an incredible 0.79 WHIP in the second half of the season while pitching in high leverage situations.
A reliever's best opportunity of limiting runs is by limiting base runners, which Rauch did exceptionally well.
In addition, right-handed batters hit only .176 against Rauch, compiling an abysmal OPS of .522.
Rauch is a veteran reliever who throws strikes and has experience closing games, including this past season. Expiring contract or not, he should be re-signed and be a part of the 2013 bullpen.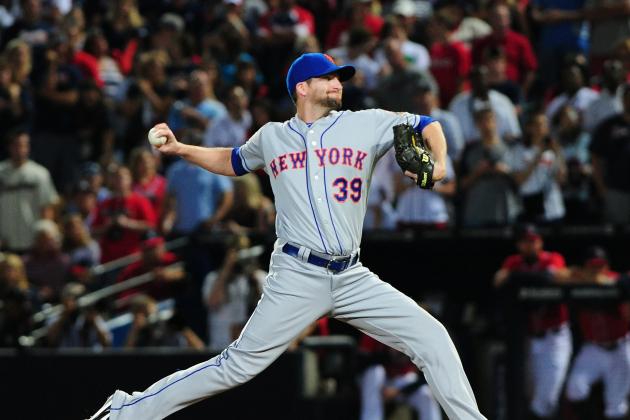 Scott Cunningham/Getty Images

Last year at this time, Bobby Parnell's best asset to the New York Mets may have been as a trade commodity.
Parnell was coming off a year in which he proved—by converting only six of 12 save opportunities—that he did not possess the mentality to be a closer, just two years after a slog through his showing as a starting pitcher.
Nevertheless, a 26-year-old with a 100-mph fastball would have garnered a legitimate prospect on the open market.
This year, Parnell proved that he could put his skills to manifestation. He posted a 2.49 ERA in 68.2 innings out of the bullpen.
Part of a manager's job is to not only put the best players on the field, but to put them in situations to succeed.
Parnell may never be an effective closer, but his arsenal of pitches is more than sufficient for the middle innings. His fastball-slider combination had the National League in fits at times.
He is a valuable member of the bullpen, as long as he is kept in the seventh or eighth inning as opposed to the ninth.
Alex Trautwig/Getty Images

Was there a more underappreciated clutch hitter in the MLB than Scott Hairston? Besides Jordany Valdespin, of course.
Hairston set a career-high in home runs with 20, providing much-needed pop in a lineup that found it difficult to hit for extra-base power.
While analyzing his season splits, his value increases because of the situations in which he hit his home runs.
Sixteen—or 80 percent—of his home runs occurred while the game was within three runs. That is impressive, but he also hit nine home runs when the game was within one run, and four of those occurred in a tie game in the late innings (seventh inning or later).
His batting average in those situations was .310.
Hairston may not be an everyday player due to his struggles (.239 AVG) against right-handed pitchers, but he is as clutch of a late-inning pinch hitter as there is in the big leagues.
The team should certainly re-sign him, not just because of his abilities, but also because of the lack of outfield depth in their entire organization.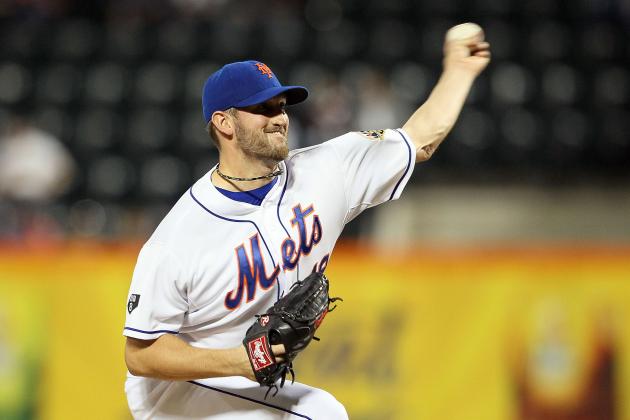 Alex Trautwig/Getty Images

I will admit I was incorrect when assessing the long-term extension the team awarded to Jon Niese prior to the season.
That is one of the reasons Sandy Alderson is paid to make intelligent decisions regarding compiling the club as opposed to me.
In actuality, there were reasons to be skeptical about the left-handed pitcher who was entering his age-25 season.
Niese entered the season having never topped 173 innings pitched or an ERA below 4.20. That did not seem worthy of granting a five-year deal, especially since the team was unwilling to give out multi-year deals to anyone.
He proved the prognosticators wrong as he assembled his best year to date.
Niese was not only durable but also extremely effective, as he logged a career-high 13 wins and 190.1 innings while decreasing his walk rate and WHIP.
The Mets rotation is the strongest aspect of the team, and the presence of Niese helps lengthen the rotation as well as provide an addition lefty to complement Johan Santana.
Whether or not the Mets decide to deal Niese—which some have speculated—in order to improve other aspects of the team remains to be seen, but he certainly represents one of the bright spots on this club.