Indiana Basketball: 5 Things to Watch for Against North Dakota State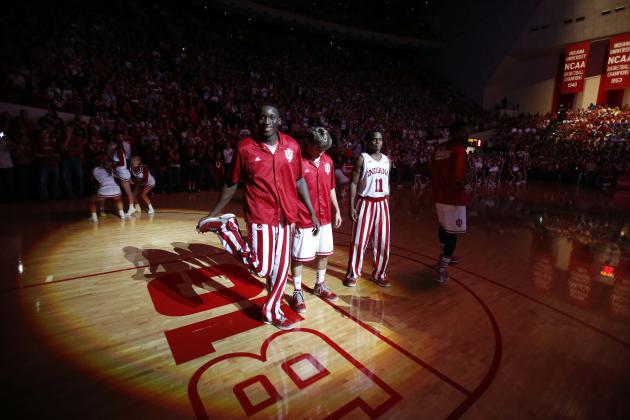 Brian Spurlock-US PRESSWIRE

The Indiana Hoosiers (1-0) play against North Dakota State (tonight) and Sam Houston State (Thursday) this week at Assembly Hall.
On Friday, IU defeated Bryant 97-54 in the season opener, which is what they were supposed to do.
Although Bryant wasn't a very good basketball team, IU still learned that there's some room for improvement.
If certain things show progress, then the Hoosiers will look even better and reach Head Coach Tom Crean's goals.
Check out the five specific things to watch for in tonight's game.
Begin Slideshow

»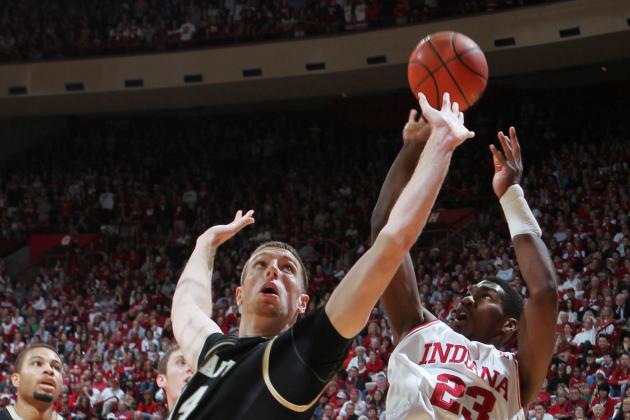 Brian Spurlock-US PRESSWIRE

If you are the No. 1 team in the country, you shouldn't turn the ball over so much against Bryant.
The Hoosiers recorded 17 turnovers compared to the Bulldogs' eight.
Indiana might've been making early season mistakes because this was the first game of the season, but it shouldn't have happened against Bryant of all teams.
12 of those 17 turnovers for the Hoosiers came from their starting five.
North Dakota State only had nine turnovers in their season opener against Valley City State.
IU needs to do a better job of holding down the number of turnovers tonight and try to get that number under 10, total, for the game.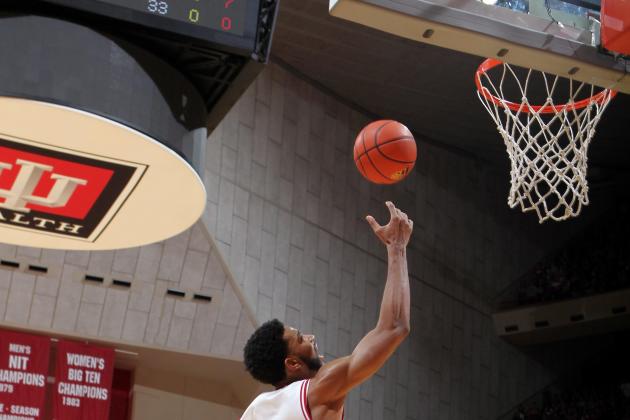 Brian Spurlock-US PRESSWIRE

If you include the Hoosiers' exhibition game against Indiana Wesleyan and the season opener against Bryant, you will see that IU had shaky starts in both games.
IWU led for the first 11 or 12 minutes in the game. Then the Hoosiers took over, dominating the rest of the game.
The Bulldogs stuck with IU through the first nine minutes and were only down by three points at the 10:22 mark in the first half.
After that, the Hoosiers did what they were supposed to do and physically imposed themselves on the smaller Bryant team.
But North Dakota State will provide more of a problem for IU than the first two teams.
Can the Hoosiers dominate an entire game from tipoff to the final buzzer against a weaker nonconference opponent?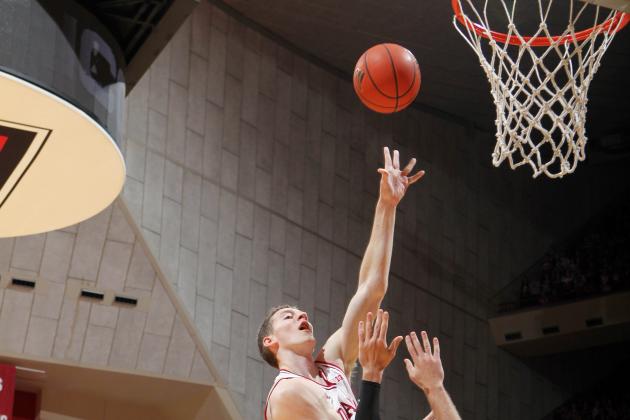 Brian Spurlock-US PRESSWIRE

Center Cody Zeller proved why he is the No. 1 player in the country against Bryant.
He recorded 18 points, 10 rebounds, three steals and two blocks in the season opener.
The most impressive stat is his ability to make most of the shots he takes (eight for 10 on field goals made).
Zeller could have easily had more points if he had taken more shots in the game.
Especially since all the Bulldogs could do was foul him, as two of their big men ended up fouling out.
"The Big Handsome" needs to assert himself in the paint against ND State and take more shots in the game.
Andy Lyons/Getty Images

Kevin "Yogi" Ferrell didn't look like a freshman point guard in his first game.
He was a floor general, adding 10 points, seven assists and five rebounds in his first game as IU's starting point guard.
Today, he was named Big Ten Freshman of the Week for his performance against Bryant.
He reminded me of another Hoosier point guard that also wore No. 11, Isiah Thomas.
Ferrell ran the offense by directing other IU players on the court where to move when he had the ball, which is very impressive.
Thomas even gave Ferrell a shout-out on twitter (@iamisahthomas) and tweeted "Kevin 'yogi' Ferrell" during the Bryant game.
Expect to see Ferrell get better each game and continue to make this Hoosier team better throughout the season. Via IUhoosiers.com, center Cody Zeller said after the game:
"He didn't surprise me too much. I have been practicing with him, playing with him for a couple of years now. And that's how he plays," center Cody Zeller said after the Bryant game.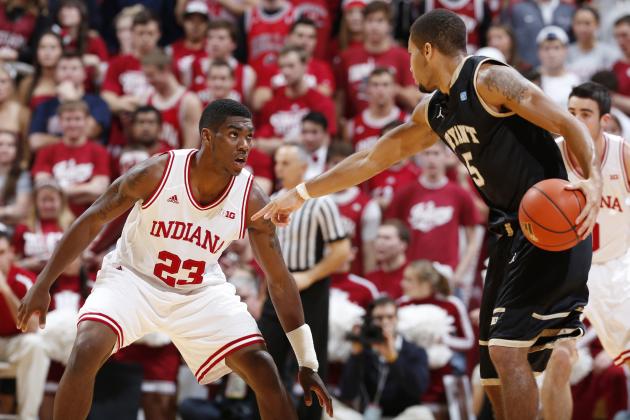 Joe Robbins/Getty Images

North Dakota State brings better talent to Assembly Hall than Bryant.
The Hoosiers need to do a good job of defending against junior guard Mike Felt, 6' 7" junior guard Taylor Braun and junior forward Marshall Bjorklund.
These three players combined for 52 of the Bison's 93 points, with Felt leading the team with 23 points.
ND State shot 59 percent from the field in their season opener, which is better than IU's 55 percent against Bryant.
If IU wants to control this game like they did against Bryant, they will need to play lockdown defense.