Miami Football: Winners and Losers from Week 12 Game vs. Virginia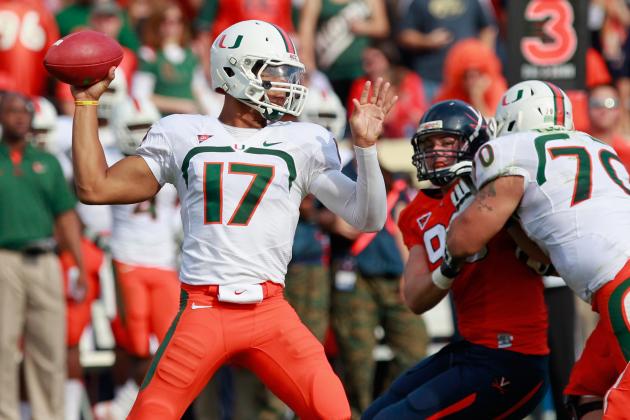 Geoff Burke/Getty Images

Cavaliers quarterback Michael Rocco hit tight end Jake McGee for a 10-yard touchdown with just six seconds on the clock as Virginia came back from a 10-point deficit to beat Miami, 41-40.
With the loss, the Hurricanes will now need to beat Duke if they want a shot to play for the ACC Championship.
It was the same old story for the Hurricanes as the defense continued to struggle, allowing 482 yards of total offense to the Cavaliers.
Miami fell to 5-5 (4-3 ACC), while Virginia stands 4-6 (2-4 ACC).
Here are the winners and losers for the Hurricanes in the loss against the Cavaliers.
Begin Slideshow

»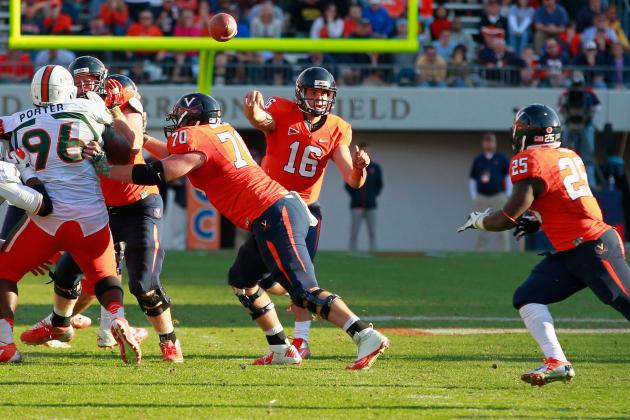 Geoff Burke/Getty Images

If you are extremely sensitive to the truth, please skip to the next slide.
The Hurricanes coaches were absolutely horrific. Granted, offensive coordinator Jedd Fisch had his moments, but faltered in the end by handing the game over to the defense and playing conservative the last few drives.
Result: The Hurricanes gave up 13 points in 5:33 to lose the game.
The reason was simple, the defense is horrible and cannot be trusted to make any stops. They have played decent over the last couple games, but everyone in the country could tell that this wasn't going to be one of those days.
Defensive coordinator Mark D'Onofrio ran the same poor defensive schemes we have seen all season, which resulted in allowing 41 points to one of the worst offensive teams in the ACC.
This is hands down the worst defense I have ever seen in Miami and I put most of the blame on D'Onofrio.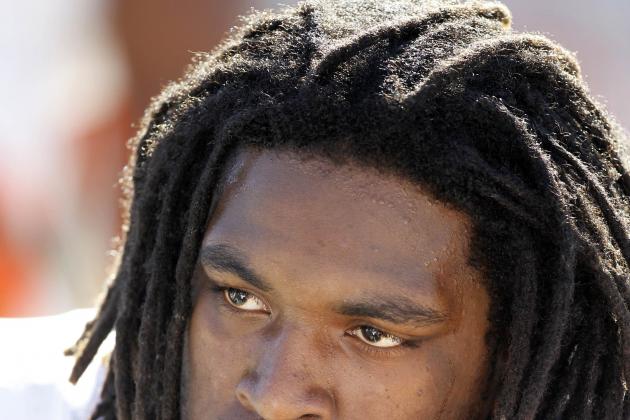 US PRESSWIRE

I honestly don't remember how many times offensive tackle Seantrel Henderson got owned on Saturday, but it was a lot.
Henderson couldn't stop anyone and it really didn't matter who it was. He was getting pushed around the edges and bull-rushed all day long.
I honestly thought that Henderson would have a good year, but he's been less than stellar so far this season.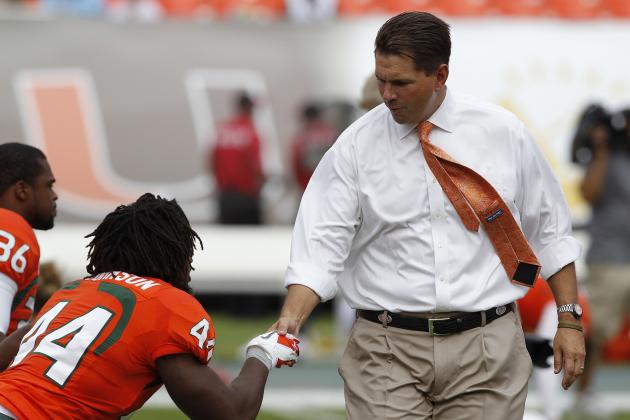 Joel Auerbach/Getty Images

The Miami Hurricanes had everything to play for on Saturday. With a win over Virginia and a Duke loss to Georgia Tech next week, the Hurricanes would have clinched the coastal division.
So what happens? Two of the team's best players this year get suspended before the game.
Linebacker Eddie Johnson, the only consistent linebacker all season, was suspended for undisclosed violations and didn't even make the trip to Virginia.
Rashawn Scott was suspended indefinitely for violating team rules.
It's horrible to lose players anytime during the season, but when two of the team's best are out for one of the biggest games of the year, it's even more pathetic.
I truly hope Johnson and Scott learn from this and not make it a habit. Miami needs them.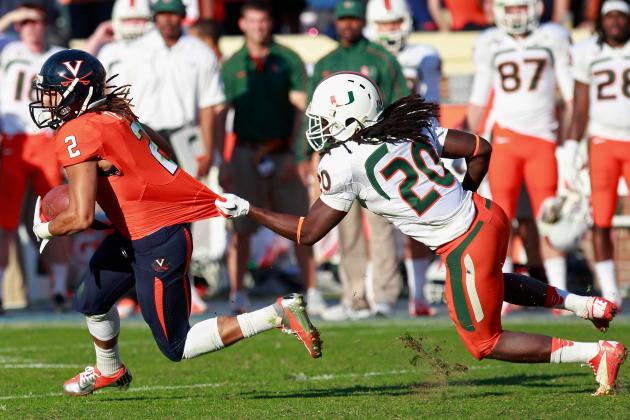 Geoff Burke/Getty Images

I am just going to be straight with everyone and say that this is the worst defense I have ever seen in my 30 years of watching Division I football.
For the 10th time this season I felt completely embarrassed watching the Hurricanes defense. They missed tackles, allowed big plays and completely looked lost all game long against one of the worst offenses in the ACC.
I am not going to put all the blame on the players. Defensive coordinator Mark D'Onofrio has been doing a horrible job with schemes all season long and Saturday was no different.
His defense doesn't work, plain and simple.
I am not even going to bring up the age aspect anymore. This Hurricanes unit played nine games before the Virginia game and also had a bye to get their stuff together.
Time to be realistic: this defensive unit is not only young, but not very talented.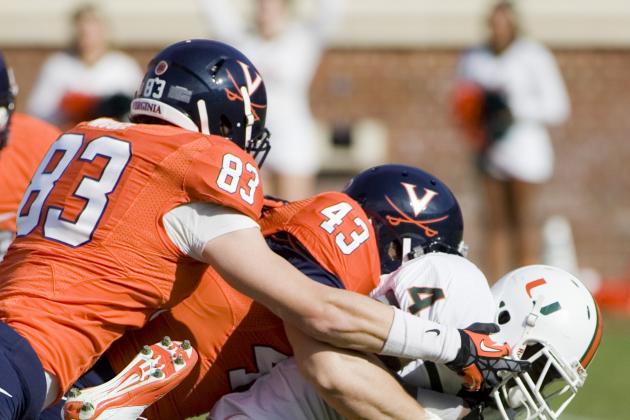 Peter Casey-US PRESSWIRE

After being AWOL for the last four games, wide receiver Phillip Dorsett finally showed up to play some football on Saturday, finishing the game with 103 yards and a touchdown on six catches.
Dorsett caught almost everything thrown his way and showed his playmaking ability on a 46-yard reception in the first quarter.
Let's hope that Dorsett continues this type of play the rest of the season.
Peter Casey-US PRESSWIRE

There isn't much more you can say about the game that Duke Johnson had on Saturday.
Duke rushed for 150 yards on 16 carries while racking up 214 yards on kick returns—including a 95-yard kick off return for a touchdown.
Duke's 368 total yards of offense was the fourth-most in ACC history.
Oh, Duke also threw an eight-yard halfback pass for a touchdown.
He bedazzled the crowd with big plays all game long and showed the entire country that he may be the most dynamic player in all of college football.
Johnson single-handedly kept Miami in the game, yet he only carried the ball 16 times.
If anyone at Miami is reading this—for heaven's sake—get the young man more opportunities. He won't let you down.