10 Former WWE Superstars Who Deserve New Contracts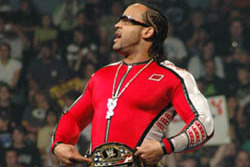 Photo courtesy of WWE.com
The WWE has plenty of superstars currently under contract, but it's let just as much talent walk out of the door.
For some reason or another, the company has parted ways with a number of wrestlers who would still bring some value to the main roster today.
Whether the two sides agreed to part amicably or the WWE decided to release a certain star on its own accord, it's safe to say that some guys who have been let go by the WWE probably shouldn't have been.
That's OK, though, because the WWE always has the opportunity to hire some of these guys back and give the main roster some much-needed depth.
But what guys actually deserve another shot at competing on the main stage?
Here are 10 former WWE superstars who the company should rehire.
NOTE: No wrestler currently employed by TNA is eligible for this list.
Begin Slideshow

»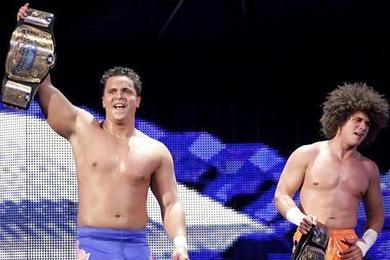 Photo courtesy of WWE.com
In May 2010, the WWE released Carlito, reportedly because the Puerto Rican grappler refused to go to rehab.
More than two years have gone by since then, and Carlito has stayed pretty busy, competing for promotions like Lucha Libre USA, primarily working for the World Wrestling Council (WWC) and recently appearing for Tommy Dreamer's new House of Hardcore Promotion.
Judging by what we've seen and read, Carlito's reported substance abuse problem seems to be a thing of the past, and there has even been talk that he has an "open offer" to return to the WWE if he chooses to do so.
This seems like a good idea for both sides because Carlito is an established veteran with a track record of success in the WWE and is someone who is a great performer when he's motivated.
As a former Intercontinental, United States and Tag Team Champion, Carlito could really help rejuvenate the midcard title scene and/or add some depth to the WWE's steadily improving tag team division.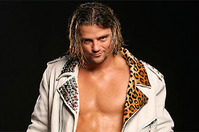 Photo courtesy of WWE.com
After separating from longtime tag team partner Paul London in 2008, Brian Hendrick received a solid push as "The Brian Kendrick," even competing in a Championship Scrabble for the WWE Championship at Unforgiven later that year.
But he was released in July 2009 before returning to TNA in early 2010. His time there wouldn't last long, though, as he was released once again in February 2012.
Kendrick has spent most of his time since then competing for New Japan Pro Wrestling, but it's an absolute shame that he hasn't found another spot on a mainstream pro wrestling show here in the United States.
He's only 33 years old, and as I'm sure many of you remember from his time in the WWE, he's one of the most exciting high-flyers and tag team wrestlers around. He could certainly benefit the WWE in a role as a midcard singles star or as one half of an aerial-based tag team, perhaps alongside someone like Evan Bourne or Tyson Kidd.
Kendrick is someone that the WWE probably gave up on to early in 2009, but it's not like the guy's almost 50 now. At least age-wise, he's in the prime of his career and still has the chance to help the WWE for the long-term.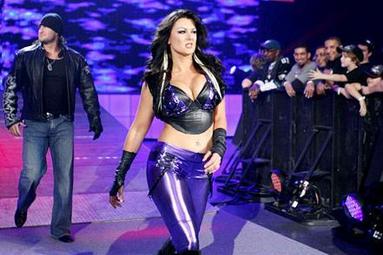 Photo courtesy of WWE.com
The WWE Divas division recently lost the Bella Twins, Kharma, Beth Phoenix and Kelly Kelly, and has now hit an all-time low.
One solution to fix that problem? Bring back a Diva or two that the company previously dropped the ball on.
While I don't think Katie Lea is eager to go back to the WWE, she was perhaps the most misused Diva in the WWE during her short tenure there from February 2008 to April 2010. Though she showed more in-ring skills than 90 percent of the Divas on the roster, she bounced back and forth between shows and had only a few opportunities to do much of note.
Why that is, I have no idea. But besides challenging Mickie James for the Divas Championship a couple of times, she never truly reached her potential in the WWE.
Katie Lea did have a little more success in TNA as "Winter," but wound up being prematurely let go by the company earlier this year. That's unfortunate when you consider the sad state of both the Divas and Knockout divisions.
Both could use a talent like Katie Lea, but both had their chance to do so and failed to utilize her properly. Maybe as the Divas division continues to take a nosedive, she'll get another opportunity there, but I wouldn't hold my breath.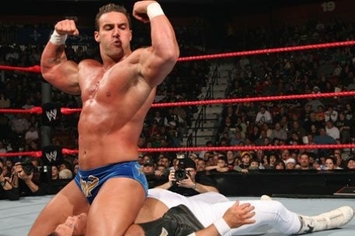 Photo courtesy of ign.com
Chris Masters has been released twice by the WWE, once in November 2007 and then again in August 2011.
The first release was understandable because, although Masters was jacked-up beyond belief, he was probably too raw of a talent at the time to do anything major in the WWE. His second release, however, was a bad move on the WWE's part.
Prior to being let go, Masters had shown a ton of improvement as both a character and an in-ring performer, and he seemed to be on the verge of big things—maybe not a World title push, but a sizable and well-deserved one as an upper midcarder.
For some reason, though, Masters was released at a time when he seemed to be getting better and better each day, which came as both a shock and a disappointment to me. After all, Masters is still just 29 years old.
He's a bit of a risk because he's already got two Wellness policy strikes against him, but "The Masterpiece" has, pun intended, worked hard to master his craft and never reached his true potential in the WWE.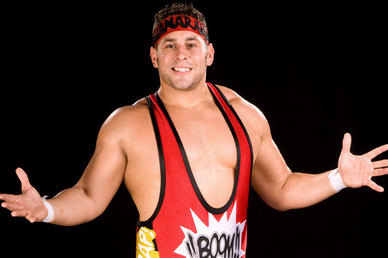 Photo courtesy of WWE.com
One of the biggest waste of talents in recent WWE history was "Scotty Goldman," who you probably know as Colt Cabana.
Cabana made his WWE debut under the Goldman character in August 2008, did basically nothing of note, disappeared from TV for five months and found himself getting released from the WWE by February 2009.
By all accounts, Cabana did not get a real opportunity to succeed in the WWE, being held down by the Goldman character and then being taken off of TV before he had a chance to make it work. That's a shame because anybody who follows the independent wrestling scene knows that Cabana is one of the best all-around talents in the business.
The guy can wrestle, he can talk and he can thrive as either a serious heel or a comedic babyface. He could have showed that in the WWE, but was never able to.
Now Cabana, the best friend of WWE Champion CM Punk, seems to have the right people in the right place to perhaps get one more chance to make it big in the WWE.
He certainly has the talent to do so. But will that second chance ever come?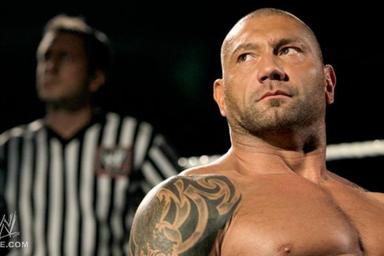 Photo courtesy of WWE.com
Since last appearing for the WWE in May 2010, Batista has moved on from pro wrestling to MMA.
But his first fight, though he did win it, didn't go all that well, and at 43 years old, there are serious questions about his future in the sport. Although he's been rather outspoken about the WWE since leaving the company, he could be doing so to foreshadow a return down the road, which might not be a bad idea for either side.
Yeah, Batista is getting up there in age, and his best days in the ring are certainly behind him. But he's one of the very few current wrestling "free agents" who has both name value and the ability to actually make one last run in the WWE.
When Batista left the WWE more than two years ago, he was on one of the best rolls of his career and had developed into a top-level heel in the company. Then, he just vanished.
I've always maintained that "The Animal" would be back for one last retirement tour of sorts, and as someone who accomplished quite a lot during his tenure in the WWE, he's certainly deserving of a short-term contract for one last run and final match.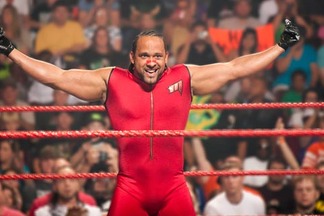 Photo courtesy of WWE.com
When MVP made his WWE debut in August 2006, he quickly became one of the WWE's brightest up-and-coming stars.
But while he did have plenty of memorable moments (his feuds with Chris Benoit and Matt Hardy, his United States title reign, etc.), he never quite reached the level that many thought he would. In other words, he never became a World champion or bona fide main eventer.
Then in December 2010, MVP was "future endeavored" after asking for his release from the company. Now, I don't know the exactly details regarding MVP's release, but I do know that he has since gone on to fulfill a lifelong dream of wrestling in Japan.
MVP has quickly become a hot commodity there and has shown the WWE that the company dropped the ball by failing to elevate him to his talent level when he was under contract with them.
If the WWE would have capitalized on MVP while he was hot (and not pulled the trigger on that ill-advised face turn), he probably would have become a top star and still be with the company today.
That obviously didn't happen. But hey, if Tensai can go to Japan, have success there and then come back to the WWE, MVP definitely can too.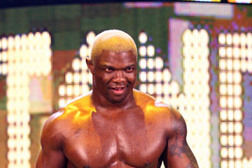 Photo courtesy of WWE.com
I'm sure you've heard this about 10,859 times before, but Shelton Benjamin is arguably the most athletic wrestler in WWE history.
His performances in the Money in the Bank matches and some of the bigger bouts of his career were simply awe-inspiring, as he made the craziest feats of athleticism look so darn simple.
Yet despite Benjamin's unmatched abilities in the ring, he was released by the WWE in April 2010 in what was a classic case of "what the hell were they thinking?" I get that Benjamin was never the greatest talker, but it was still a huge surprise to see him get let go out of the blue like that.
After all, there aren't many Shelton Benjamins walking around today, and the former Intercontinental, United States and Tag Team Championship was a breakout big-time star just waiting to happen prior to his release.
The WWE's loss has been Ring of Honor and New Japan Pro Wrestling's Gain, and even as Benjamin inches closer to 40 years, he's still more agile and athletic than 99 percent of the guys around.
He never really got a fair shake in the WWE the first time around, and as one of the most underused talents the company has ever had, he's more than deserving of one last chance to make it big in the biggest wrestling promotion in the world.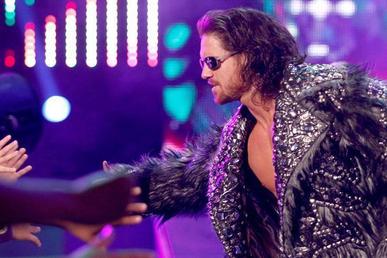 Photo courtesy of WWE.com
John Morrison spent much of his WWE career in a tag team, thriving with both Joey Mercury and The Miz as his tag team partners.
When he started teaming with The Miz in 2007, most fans expected Morrison to wind up being the "Shawn Michaels" of the duo. That is, they expected him to emerge as the bigger singles star of the two.
Morrison would go on to have a lot of success in the WWE, winning the ECW, Intercontinental, United States and Tag Team titles, but he didn't reach the World title level that many thought he would. Then, in November 2011, he chose not to re-sign with the WWE when his contract ran up.
A year later, he still hasn't re-signed with the WWE like some expected him to do. But I think it's only matter of time before he does.
Morrison seemed to leave the WWE on relatively good terms, and he's a rare talent that can be an upper midcard star, a tag team performer or even a World title contender if booked right. He's still just 33 years old, too.
Barring something strange happening, JoMo should be back in the WWE, and as one of the most athletic and agile wrestlers in recent WWE history, he should be welcomed back with open arms.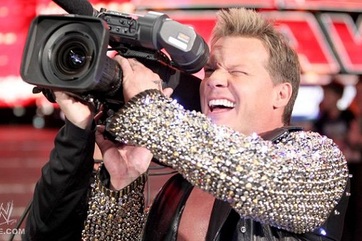 Photo courtesy of WWE.com
Chris Jericho has accomplished anything and everything in pro wrestling.
He's one of the most decorated WWE superstars in history and a surefire future Hall of Famer, and I don't think his career-threatening match against Dolph Ziggler on the Raw after SummerSlam was the last we'll see of him in a WWE ring.
It certainly could be, but Y2J showed during his most recent WWE run that he still has plenty of gas left in the tank and is still one of the best wrestlers around.
If Jericho wants to return to the WWE again, the company should be eager to have him, and they should let him return under terms that will allow him to work with his band Fozzy as well.
Jericho has accomplished a ton in pro wrestling and has been a great ambassador for the WWE. If he wants to wrestle and perform with his band, the WWE should be more than willing to make it work and to have Jericho perform as a part-time wrestler.
He's earned the right to do that. After all, he's Chris Jericho, the best in the world at everything that he does.
Drake Oz is a WWE Featured Columnist for Bleacher Report. Follow him on Twitter!