UFC on Fuel 6 Results: Power Ranking the Preliminary Card Fights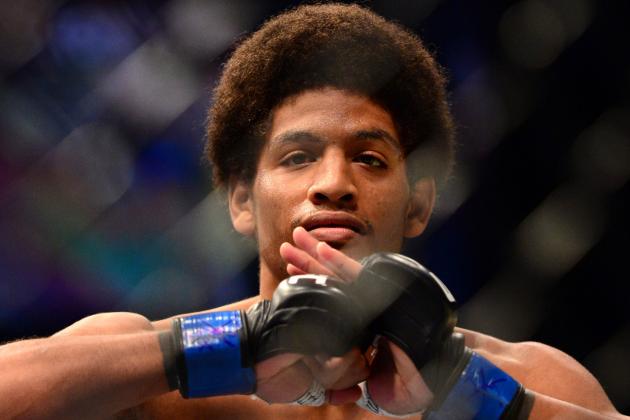 Kyle Terada-US PRESSWIRE

The UFC on Fuel 6 preliminary bouts all went to a decision and outside of a few moments from each fight, none of them presented anything spectacular. That's not to say there wasn't anything worth watching from the fights but for those waking up as early as 4:30 a.m. on the west coast, they had probably wished they were sleeping instead.
The preliminary bouts featured three fights with a few recognizable names along with John Lineker announcing his arrival to title contention in the featherweight division.
If you're going back to the DVR for these fights make sure you watch them in this order to maximize the excitement.
Begin Slideshow

»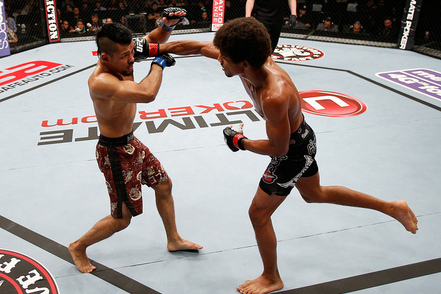 (Photo by Josh Hedges/Zuffa LLC/Zuffa LLC via Getty Images)
I, like a number of people, keep waiting for Alex Caceres to realize the potential that fans have placed upon him in recent years. There's no denying he has a great character with the "Bruce LeeRoy" gimmick but it's beginning to wear thin given the results in the cage.
Caceres should have done a lot better than he did against a last minute replacement like Motonobu Tezuka. Instead, Caceres found himself in trouble early and was lucky that Mark Goddard isn't a fan of the ground game.
It was clear that Tezuka's takedowns were causing Caceres to be a bit tentative on the feet and the third round saw Caceres throw nothing with the intention of stopping the fight.
Caceres was able to win via split decision but let's hope he can work on his grappling defense in order to fully utilize his striking game in his next outing.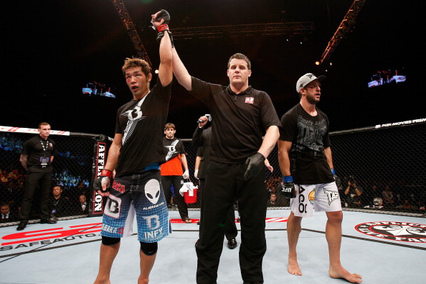 (Photo by Josh Hedges/Zuffa LLC/Zuffa LLC via Getty Images)
The fight between Riki Fukuda and Tom DeBlass likely had the most back-and-forth action from the preliminary bouts.
DeBlass was able to land some solid punches but kept falling into the clinch game with Fukuda. DeBlass' clinch game needs a lot of improvement in his next outing because Fukuda absolutely took it to him once they locked up.
The tide began to turn during the second round as Fukuda's conditioning took over. DeBlass visibly slowed down as the minutes ticked away and was simply too tired to try for a desperation win in the third round.
It wasn't an overly impressive fight from Fukuda but a win is a win.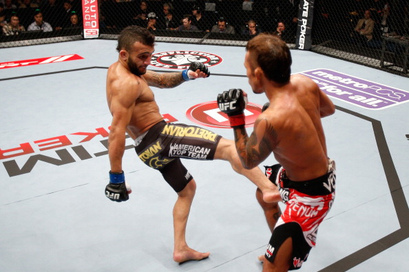 (Photo by Josh Hedges/Zuffa LLC/Zuffa LLC via Getty Images)
Due to a lack of depth in the UFC's flyweight division, it's easy for fighters to get "in the mix" for a crack at the title. John Lineker took full advantage of his opportunity by completely walking through Yasuhiro Urushitani.
Lineker did his best Nick Diaz impersonation by ripping punch after punch to the body of Urushitani. Once he grew tired of blasting Urushitani's rib cage, Lineker went up top with some devastating hooks that dropped his opponent on numerous occasions.
The fight was mainly a one-sided affair after the first round as Urushitani wasn't able to stick and move like he did in the first; however, fans may want to tune in to see how impressive Lineker looked.
It was a nice way for Lineker to bounce back after his loss to Louis Gaudinot, and the Brazilian could make a run at the UFC Flyweight strap in 2013 if he can fight like he did against Urushitani.